2025 Toyota Crown Signia is Here to Eat Subaru Outback's Lunch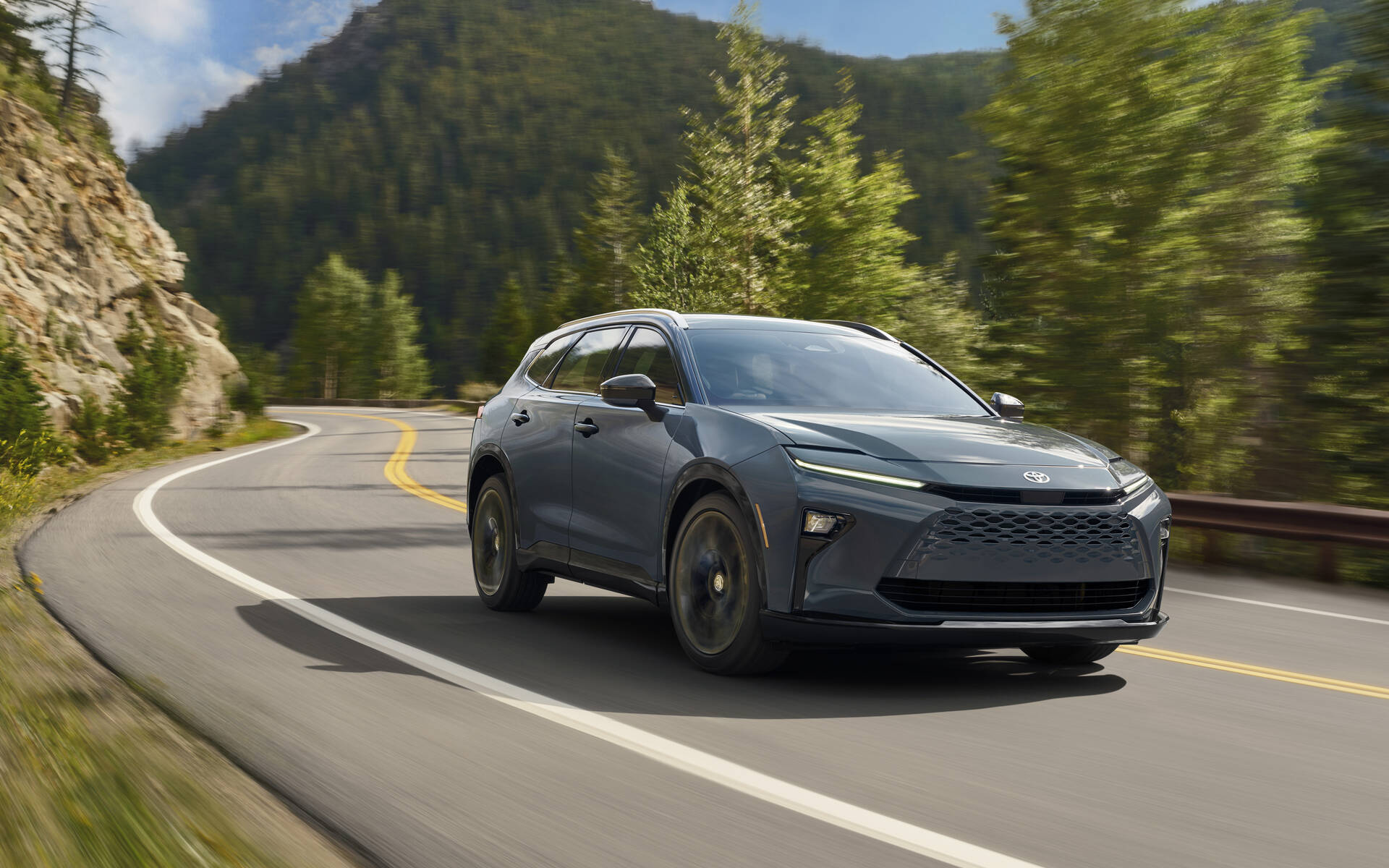 Toyota made quite a splash last year with the introduction of the Crown, a big, high-riding sedan with bold styling that sort of aimed to replace the departed Avalon in an agonizing market segment. As it turns out, it was only half the story.
You see, the Crown is a family of four vehicles that Toyota first announced in Japan. The others include a more conventional sedan and a pair of SUVs. North America first got the crossover-style sedan, and now here comes the Crown Signia.
It's not exactly an SUV, mind you, and not really a wagon, either. Think of it as a Subaru Outback and Mazda CX-50 fighter. Setting it apart from these two rivals is a hybrid-only powertrain that combines a 2.5-litre four-cylinder engine with two electric motors. Output is rated at 243 horsepower—similar to the most potent versions of the Outback and CX-50—and distributed to all four wheels. And no need for premium gas.
In Canada, the Toyota Crown Signia will come in a single trim level called Limited, with pretty much all the bells and whistles you could want. Pricing will be announced at a later date but is expected to start at around $55,000. Unlike the regular Crown, there will not be a Hybrid Max powertrain, likely to avoid any internal competition with the upcoming Land Cruiser and next-generation 4Runner.
Standard equipment includes 21-inch wheels, a panoramic roof, JBL audio system, leather upholstery, as well as heated and ventilated front seats. Oh, and a 12.3-inch centre touchscreen in a layout that's very similar to the Crown's.
The only option available with the Crown Signia is a Technology package that includes a 360-degree camera along with many extra driver assistance features. The vehicle offers generous space and exceptional comfort for five. As for cargo, the load floor stretches 6.5 feet when the rear seats are folded.
Will the Crown Signia's arrival mean the end of the line for the Venza? Maybe. Toyota has yet to give us an answer, but since the two are quite alike and sales of the Venza in the U.S. have never been that strong, it would make sense to axe this model.
Toyota sold a mere 33,000 Venzas south of the border last year, and another 4,000 or so in Canada. The Crown Signia delivers more power (+24 hp) and more cargo space. It's just too bad we won't get a cheaper trim level like our U.S. neighbours. Given its more attractive looks and size, we expect the newcomer to enjoy more success than the Venza.  
The 2025 Toyota Crown Signia is scheduled to launch in the U.S. in the summer of 2024. More details about the Canadian market will be shared in the coming months.
By the way, could we eventually see the lineup expand to include the smaller, sexier Crown Sport? Now that would be sweet—and probably a hit in Canada.
Share on Facebook