Polestar 3 Designer Has Some Harsh Words About Competitors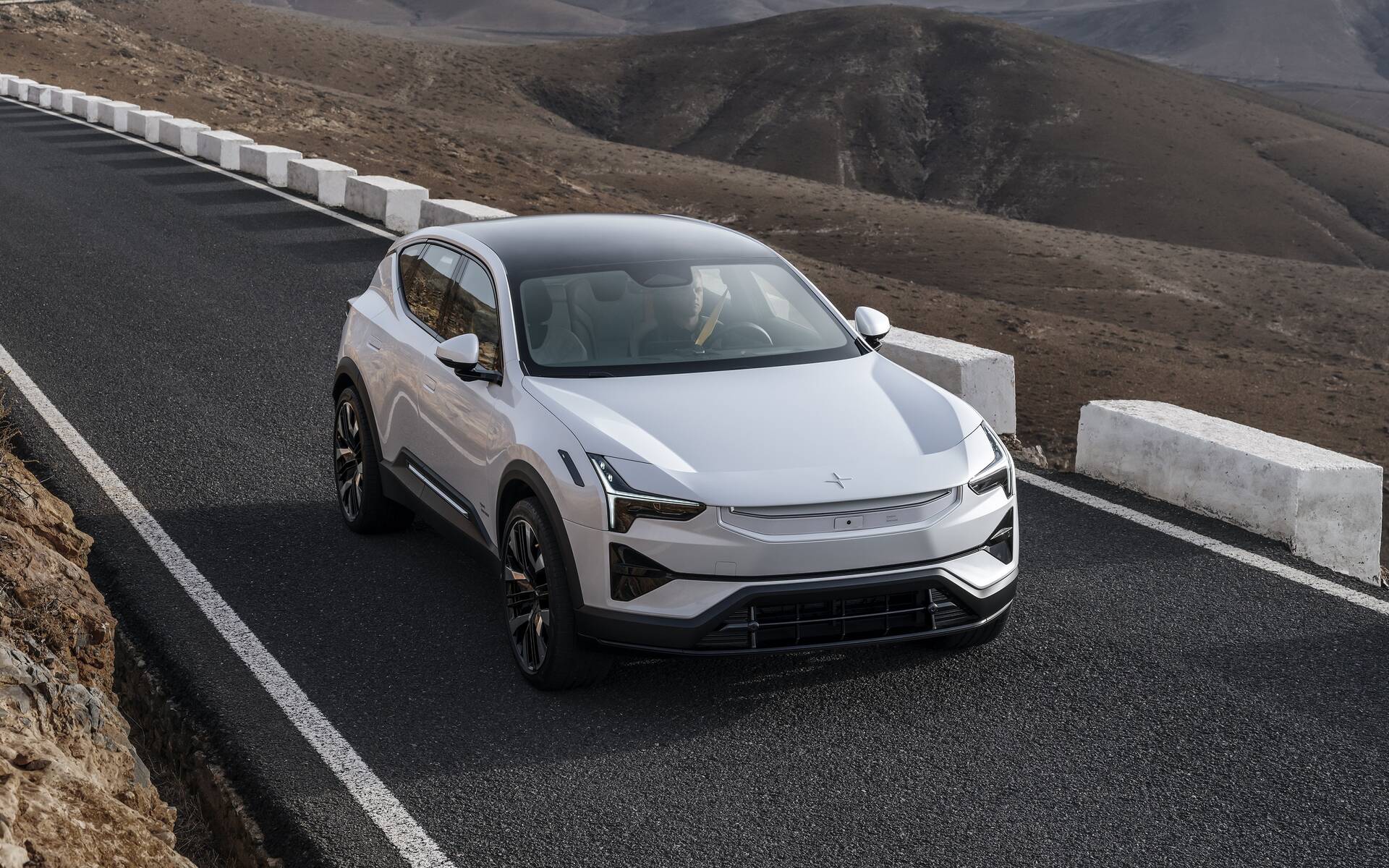 Many people think that modern SUVs all look alike and lack interest, which is true to a certain extent. But could the same thing happen with EVs?
The design manager for the Polestar 3, a Swedish crossover due to launch next year, fears the industry is heading down the wrong path. In a recent interview with Australian magazine WhichCar, Nahum Escobedo lamented the obsession with aerodynamics for the sake of maximizing range.
His biggest complaint? "The roundness of cars that are becoming almost potato-shaped, or like a Jelly Bean because that's perfect for aerodynamics," he said, referring to models such as the Nissan Ariya, Tesla Model Y and Mercedes-Benz EQE/EQS. "Obviously, we want to do something different."
Indeed, Polestar doesn't make the longest-range EVs on the market, but its designs are widely considered to be some of the best. The Polestar 2 and 3 are just two examples. The upcoming Polestar 4 is a bold vehicle without a conventional rear window, while the Polestar 5 will be a sexy four-door GT sports car.
Let's not forget the sensational O2 Concept, which our team at The Car Guide voted last year as the Best New Design of the Year. The production model, to be called Polestar 6, will arrive just after mid-decade.
Escobedo also took a shot at some automakers going over the top with ambient lighting. "There are so many lights everywhere that I feel like I'm in a mini-Vegas! So many buttons, so many lights: this is purple, this is green, this is orange," he said.
Lighting on the outside can be exaggerated, as well. The designer compared the growing number of illuminated badges and bars to "Christmas lights on the street."
Back to the Polestar 3, which looks super-sharp and athletic, riding on a different platform than the Polestar 2 sedan. It generates more power—489 hp and 620 lb-ft. of torque, or 517 hp and 671 lb-ft. with the optional Performance Pack—while the 111kWh battery is projected to deliver a range of up to 482 km based on the EPA test cycle. 
Unfortunately, production is being delayed as Polestar claims it needs more time for software development and testing in order to minimize potential issues and bugs experienced by early adopters. That's disappointing, for sure, but arguably a wise move on their part.
Canadian pricing for the Polestar 3 starts at $97,400 and orders are now being taken online. The first units should be delivered around mid-2024.
Share on Facebook