2025 Volvo EX30 Electric Crossover to Start at $53,700 in Canada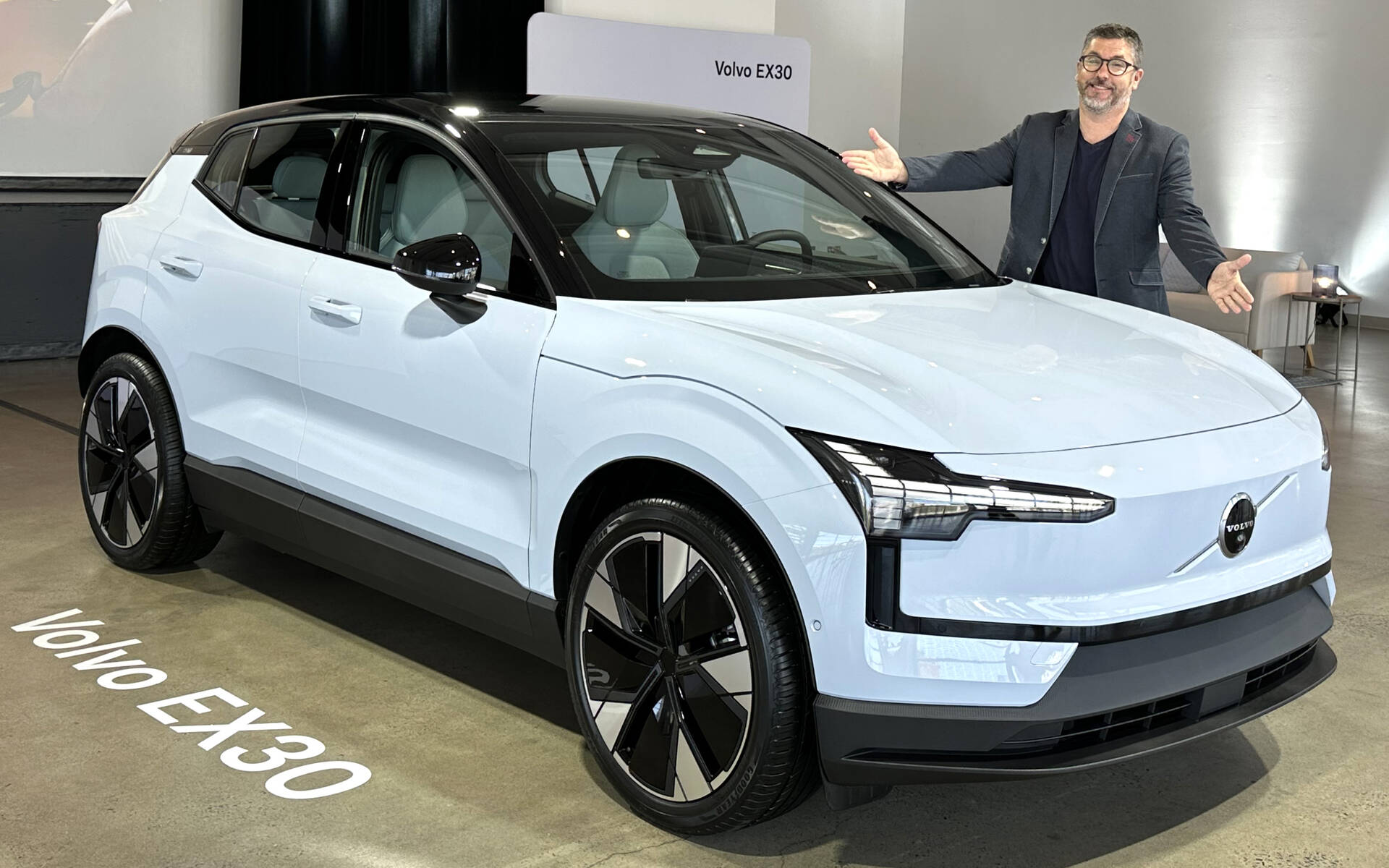 Volvo revealed the all-new, fully electric EX30 for the first time in Canada at a media preview in Montreal just a couple of days ago. The small yet mighty electric crossover distills the Swedish brand's Scandinavian design principles, commitments to sustainability and legendary safety into an espresso shot of Volvo.
It also expands Volvo's growing lineup of electric vehicles to four models, joining the XC40 Recharge and C40 Recharge as well as upcoming EX90, the launch of which is now scheduled for mid-2024 due to software issues.
Officially revealed in Milan earlier this year, the Volvo EX30 is designed to have the smallest CO2 footprint of any Volvo car to date. A long wheelbase, large wheels and equal front and rear overhangs bring balance and refinement to the exterior. It's distinctly electric, with a confident face, closed shield and a digital rendition of the signature Thor's Hammer headlights.
Five exterior colours, from stylish Cloud Blue to bright and expressive Moss Yellow (the latter inspired by lichen growing on rocks along the Swedish west coast) give the EX30 character and personality.
The EX30 offers Canadian buyers a choice of two powertrain options. For maximum range, the Single Motor Extended Range rear-wheel-drive variant is the right choice. This option provides an estimated range of up to 442 km between charges. If performance is the priority, the Twin Motor Performance all-wheel-drive variant pairs the battery with an additional e-motor on the front axle. It delivers 422 hp and takes drivers from 0-100 km/h in 3.6 seconds, making it the fastest-accelerating Volvo car ever.
By tackling emissions across the vehicle's entire production and lifecycle, as well as a considerate use of materials inside and out, Volvo managed to reduce the EX30's total carbon footprint to less than 30 tons over 200,000 km of driving.
What about pricing? The 2025 Volvo EX30 will start at $53,700 in Canada and qualify for federal and relevant provincial EV incentives. That means customers can get into this fully electric premium SUV for around the same price as an ICE-powered equivalent.
Full pricing for both powertrains and equipment levels will be revealed later this fall on the Volvocars.ca configurator when customers will be able to place a deposit and reserve their very first Volvo EX30.
Watch: 2025 Volvo EX30 Makes Global Debut
Share on Facebook