2024 Volvo XC40 and
C40 Recharge

: From FWD to RWD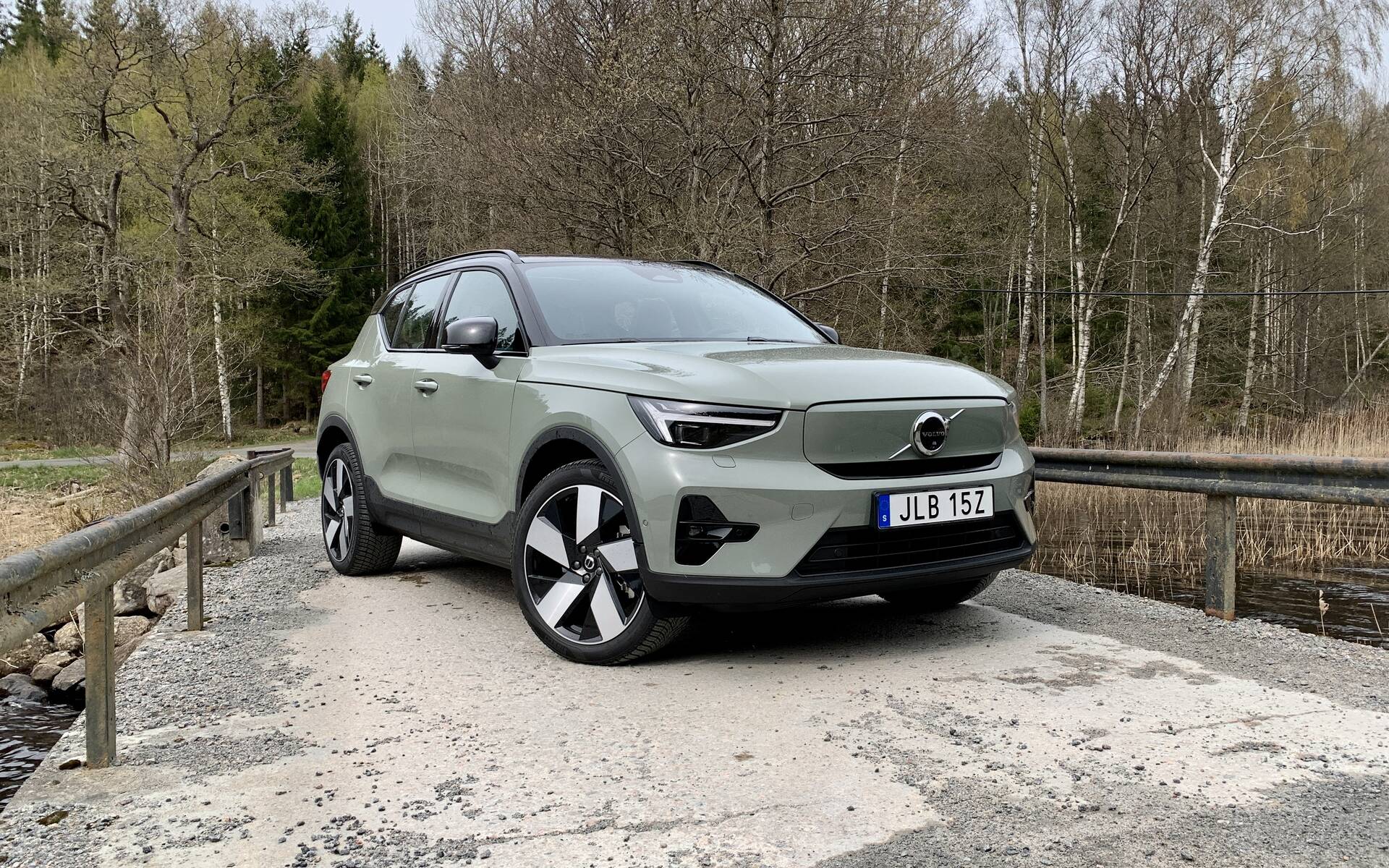 Strong points

Increased range
RWD variant has decent power
Classy and comfortable wool seats
Pleasant handling

Weak points

C40 Recharge lacks space
Pricing TBD
Full report
Volvo spent the past 25 years focusing on front-wheel-drive and all-wheel-drive vehicles. The last time it offered a car with rear-wheel drive was back in 1998 with the S90 executive sedan. For 2024, the Swedish automaker returns to a RWD configuration with the updated XC40 Recharge and C40 Recharge electric crossovers.
The Car Guide was given unique access to the duo during a recent trip to Gutenberg, Sweden. Here's a complete recap of our first driving impressions. 
Power to the Rear
The EV segment is evolving at an extremely rapid pace. With the debut of the 2024 Volvo XC40 Recharge, something almost unprecedented is taking place. While it may look identical to the outgoing 2023 model, the 2024 iteration is fundamentally different.
Up until now, the XC40 Recharge was available in FWD and AWD variants globally, though only the latter made its way to Canada. But Volvo has just flipped the switch, moving from FWD to RWD in single-motor units. Imagine that with a gasoline-powered car…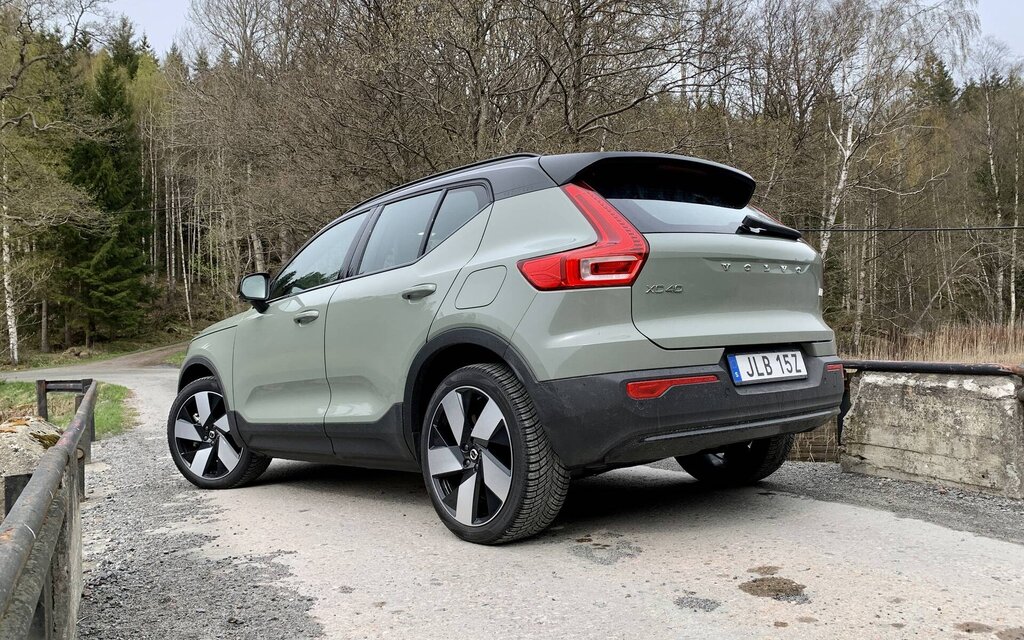 Oh, that's right: the Triumph 1300/1500 was a FWD automobile that morphed into the RWD-equipped Toledo. When it comes to EVs, well, General Motors has announced FWD, RWD and AWD variants of the upcoming Chevrolet Blazer EV. Say what you want about the technology, but technical feats like these are quite fascinating.
The permanent-magnet electric motor driving the rear wheels delivers 248 horsepower, a number that is obviously well short of the output generated by the dual-motor XC40 Recharge, but should prove satisfying enough for most drivers in our opinion. Unlike some other EVs with a single motor, this one didn't feel underpowered to us.
If you're concerned about winter performance, we're here to tell you that RWD-equipped EVs handle much differently from previous-century American sedans and muscle cars. Because their weight distribution is far better, driving in the snow isn't really a problem—with proper tires, of course. As for efficiency, our single-motor XC40 Recharge tester achieved a combined 18.5 kWh/100 km.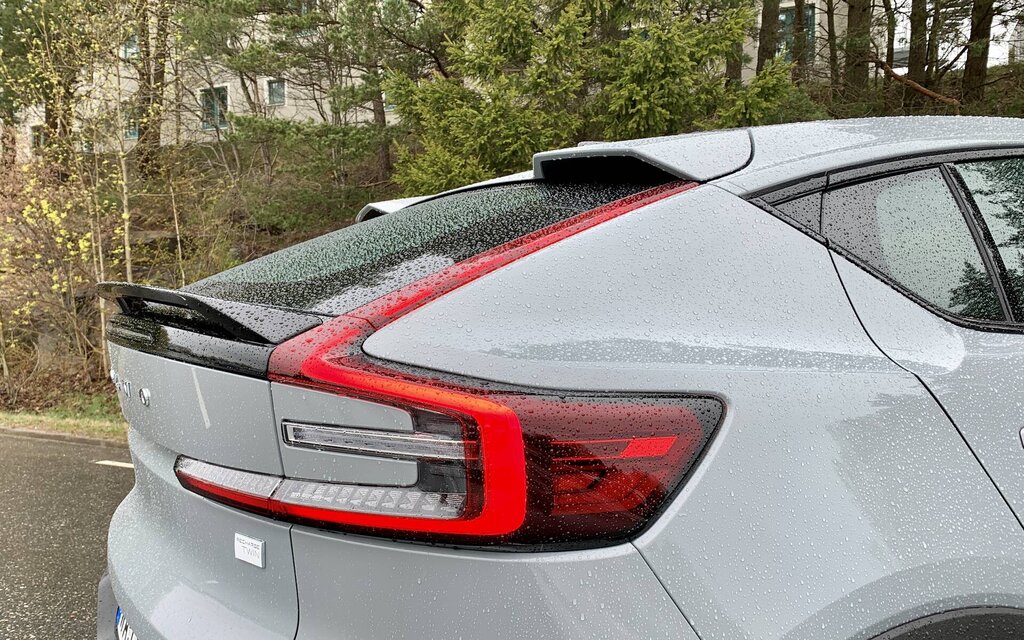 AWD is Always Better
Now, what about the dual-motor variant? There's 147 horsepower driving the front wheels and an additional 255 horsepower driving the rear wheels, resulting in a net total of 402 horsepower—same as right now. Incidentally, the front motor will kick in only when required in order to reduce energy consumption and maximize range.
Having so much power in a compact crossover proves a whole lot of fun. As you can imagine, acceleration is explosive. This XC40 Recharge is a very dynamic performer. Naturally, it uses up electrons with greater haste, too. Think 22.3 kWh/100 km.
During a previous test drive back home in Canada, the ride felt particularly firm due to the 20-inch wheels. That wasn't the case in Sweden, although it must be said that the roads over there are in vastly better shape than ours. The C40 Recharge was riding on 19-inch wheels, while the XC40 Recharge featured 20-inch alloys. If you're looking for a smooth driving experience, your best bet is to go with the smaller wheels.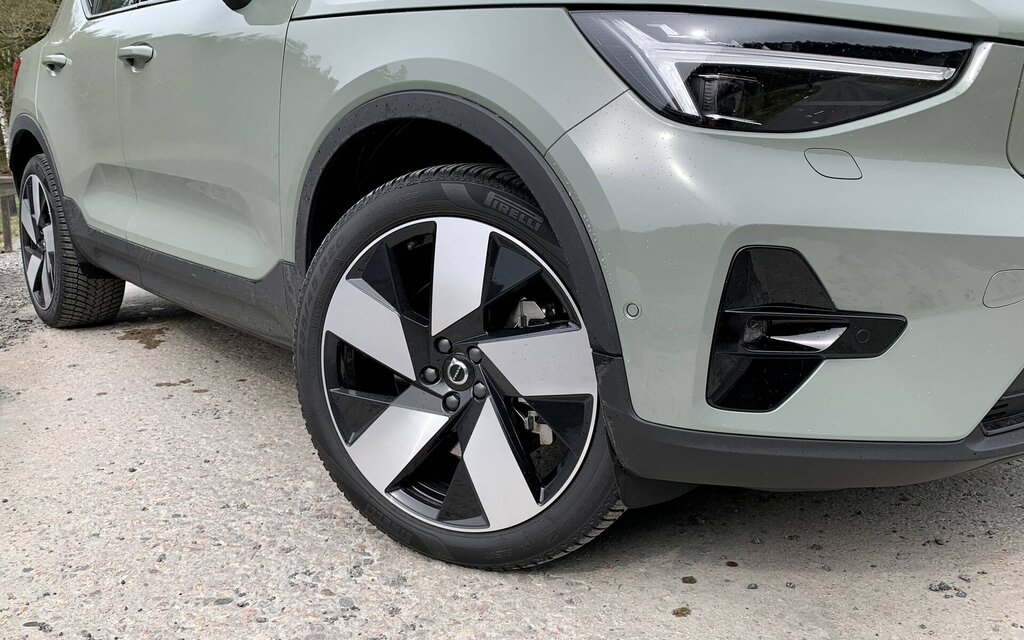 By the way, both vehicles enable one-pedal driving including full stops. The operation is pretty seamless overall. For novices, some getting used to is required, of course.
Significant Range Increase
Despite being pleasant to drive and to live in, the XC40 Recharge has so far remained unattractive to consumers seeking long range. The best it can manage with a full battery charge is 359 km. That's not very good. By comparison, a Tesla Model Y can travel up to 531 km before running out of power.
The upgrade for 2024 is a game-changer, however. In single-motor configuration, the 82kWh battery provides a range of 471 km with the XC40 Recharge and 477 km with the C40 Recharge. When selecting a dual-motor variant, which features a 78kWh battery, the range estimates drop to 408 km and 413 km, respectively. DC fast charging is possible at a top rate of 200 kW (single-motor) or 150 kW (dual-motor).
C40 Recharge Adds Style, Loses Space
Whether you like them or not, coupe-style crossovers are more than just a fad. The C40 Recharge is one of them, along with the BMW X4, Audi Q5 Sportback and Mercedes-Benz GLC Coupe, and it became the first dedicated EV from Volvo last year.
Aesthetically similar to the XC40 Recharge, the C40 Recharge boasts a more dynamic silhouette. Once you step inside, however, you'll realize that visibility through the rear is much worse. Not only that, but there's less cargo space and rear-seat legroom. So, before you fall in love with it, make sure you take a seat in it.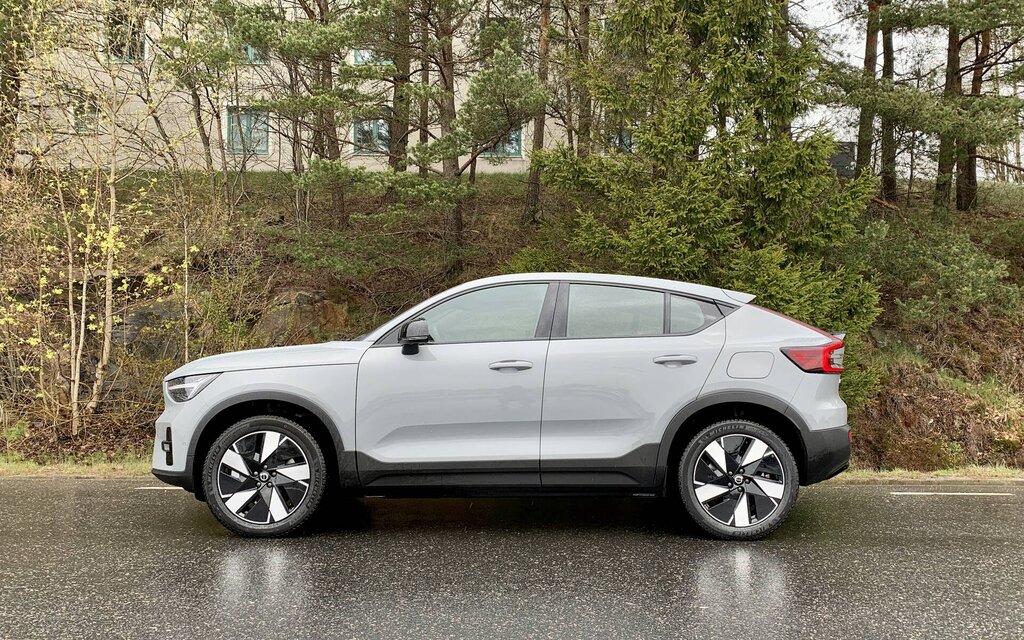 Classic Volvo Cabin
If you're already familiar with Volvo products, you'll feel right at home in the 2024 XC40 Recharge. There's beautiful continuity throughout the lineup, and that's somewhat comforting. While a bit complex at times, the Google-based infotainment system is generally responsive.  Apple CarPlay and Android Auto connectivity is also included.
Oh, we forgot to warn you: the driver's door opening is rather small, and there's a real chance you could bang your head against the frame while trying to get in the vehicle, especially if you're 6 feet or taller. It happened to us once.
Customers have various options for the material that covers the seats, but we highly suggest the unique wool blend that Volvo came up with as a replacement for leather. Haters will say it looks like the chairs in an old dental office. From our point of view, this material is different in a stylish and classy way.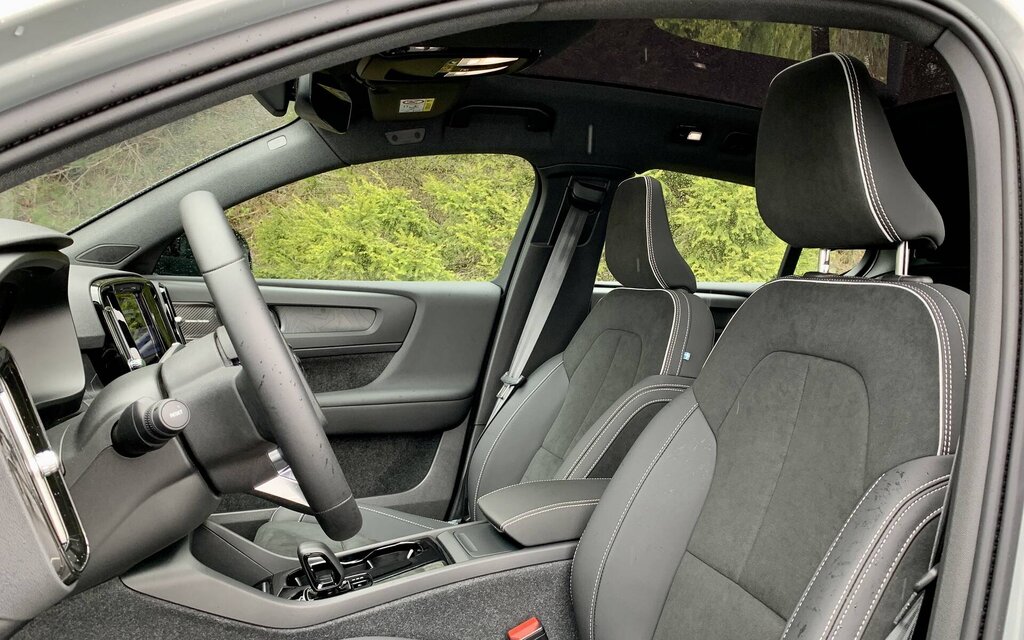 Pricing TBD
Pricing for the 2024 models will be announced in June, Volvo says. For the record, the 2023 XC40 Recharge and C40 Recharge start at $62,670 and $63,184, respectively, which includes destination and other fees. Both are eligible to a $5,000 rebate through the Canadian government's iZEV program.
As we mentioned before, Volvo does not currently sell single-motor EVs in Canada, so we expect base pricing to be down for 2024. Deliveries are slated to begin in September.
The Volvo XC40 Recharge and C40 Recharge were good electric crossovers suffering from disappointing range, but with this new update including RWD variants and much improved range, customers will be paying serious attention.
Share on Facebook