Is the 2025 Volvo EX30 the Fast, Compact, Affordable Electric SUV We've Been Praying For?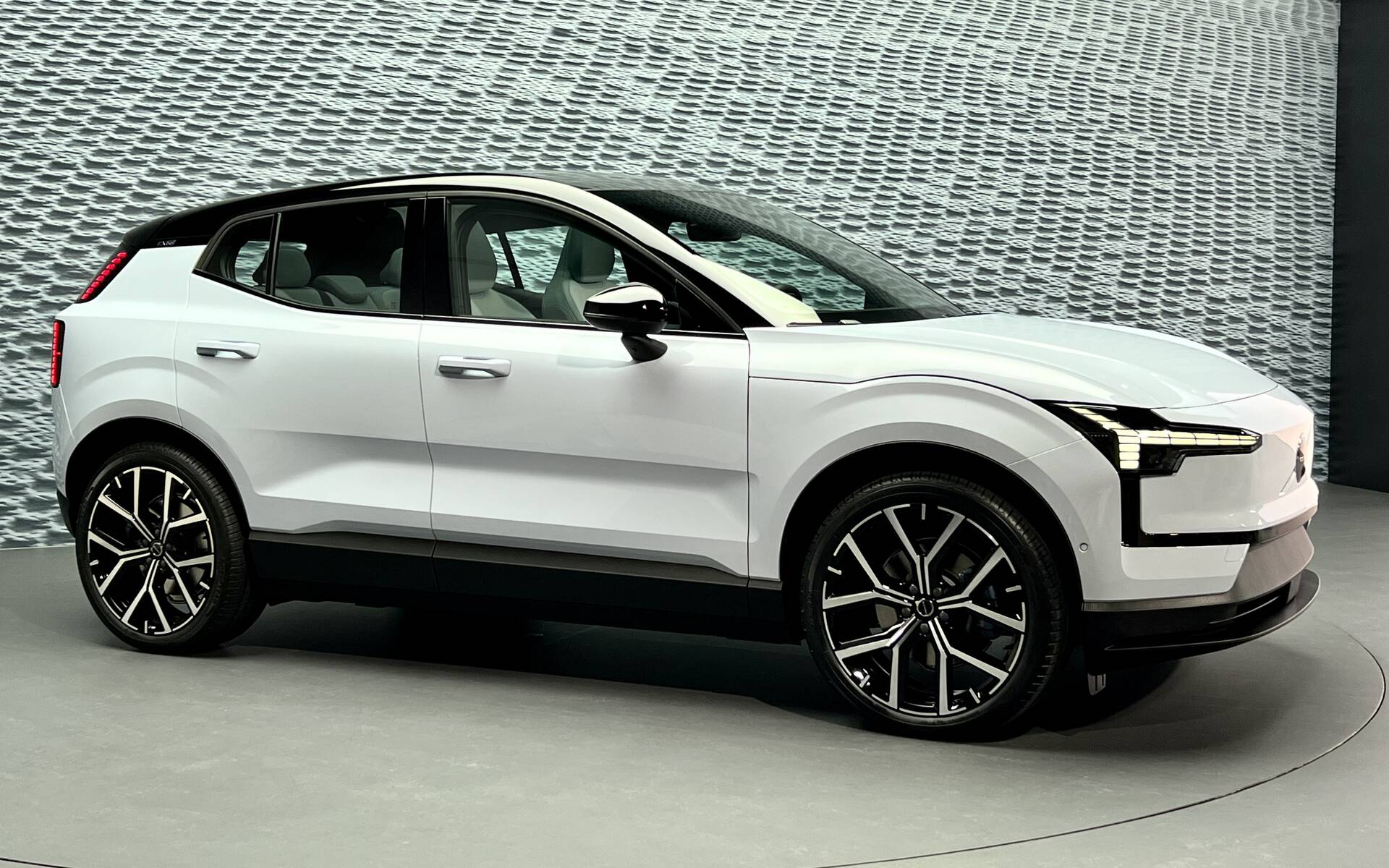 Milan, Italy - Volvo has revealed its new EX30, an small electric SUV positioned below the XC40 and C40 Recharge bound for North America in 2024 as a 2025 model. Compact in size, it stands out as Volvo's fastest vehicle.
It's pretty clear, Volvo wants to go all-electric by 2030, and both the compact EX30 and the three-row EX90 are part of this strategy. As you may know, Volvo belongs to Geely Automotive Group, a Chinese mega-conglomerate, as does Polestar. This group also owns several other brands that are not marketed here, such as Zeekr and Lynk & Co. We learned that the new Volvo EX30 is a close cousin of the Zeekr X and Smart #1, two other compact-sized electric vehicles based on an architecture that the auto giant now shares with Volvo.
Full Scandinavian Style
The EX30 is 13 feet long, 6.6 feet wide and 5 feet high, and has a wheelbase of 8.6 feet, which are roughly the same dimensions as the new Hyundai Kona EV. Styling is strongly influenced by the EX90, with the Swedish brand's clean lines and a minimalist look. In the front, Volvo has opted for a closed grille design flanked by two Thor's hammer signature headlamps.
The Volvo EX30 is equipped with an NMC (Nickel, Manganese, Cobalt) battery with a total capacity of 69 kWh, 64 kWh of which is usable. The single-motor version, dubbed EX 30 Single Motor Extended Range, outputs 268 hp and 253 lb-ft of peak torque. Its range is estimated at 275 miles (442.5 kilometers) according to EPA standards.
The twin-engine version is called EX30 Twin Motor Performance, and it offers a combined output of 422 hp and 400 lb-ft of peak torque. This makes it Volvo's quickest vehicle, with a 0-100 km/h time of 3.6 seconds. Logically, this reduces its range: the EPA estimates it at 265 miles.
Volvo also announced that the two-motor version can pull 153 kW from a DC charger, which means that recharging from 10 to 80 percent can be done in about 26 minutes. The Swedish brand also specifies that charging can be programmed by setting the amperage, the desired charging percentage and the time slot. This can be done via the vehicle's central display or via the app connected to the EX30.
Doubling Down on Safety
In true Volvo fashion, the EX30 is equipped with a full arsenal of advanced safety features. One of these features has been designed to protect cyclists, bikers and pedestrians by warning the driver and passengers that someone is close and preventing the door in question from opening. The Volvo EX30 also features a new generation of Park Pilot Assist, which automates parking maneuvers. Still on the technology front, Volvo says the EX30 is geared with the best of what Google, Apple and Qualcomm has to offer in terms of connectivity experience.
Apple CarPlay and Android Auto are obviously on the standard equipment list, and are accessed through the central 12.3-inch vertical screen. The audio system features a dashboard-wide sound bar, similar to one you'll find in a home audio system.
A Peaceful Environment
The EX30's interior is sober and minimalist. Five lighting moods, all inspired by Scandinavian nature, are on the program to help occupants keep their cool. Each of these moods can be paired with its own dedicated soundtrack. The EX30's interior is made from a number of renewable and recycled materials (such as denim, linen and wool) and features a new variety of colors and textures.
There's a Cross Country Variant on the Way
Volvo has also announced that a Cross Country version of the EX30 is expected to join the lineup. It will feature increased ground clearance, 18" or 19" wheels, under-vehicle skid plates and (of course) plenty of cladding. Pricing starts at $36,000 in the U.S, but has yet to be announced for Canada. Ordering has begun in select markets. Stay tuned!
WATCH: 2025 Volvo EX30 Images
Share on Facebook