2024 Porsche Cayenne: Just Keeps Getting Better and Better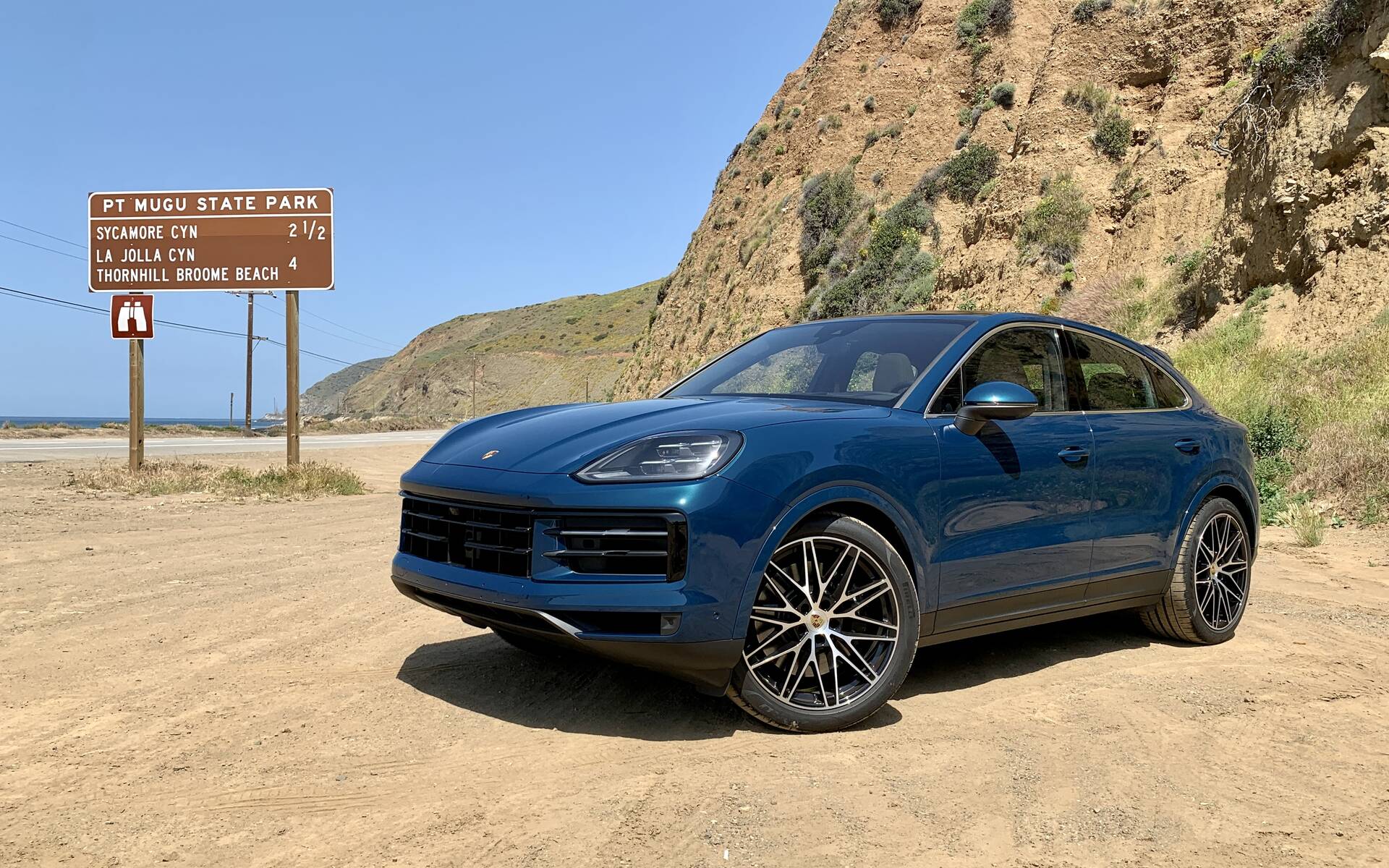 Strong points

Awesome V8
Super comfortable
Perfect blend of luxury and sportiness

Weak points

Limited EV range (E-Hybrid)
Expensive options and packages
High prices
Full report
Introduced in 2017, the third-generation Porsche Cayenne (codenamed E3) is getting a healthy dose of upgrades for the 2024 model year as part of a mid-cycle refresh. We recently flew to sunny Los Angeles to take a closer took at it and go for a drive.
In typical Porsche fashion, the cosmetic revisions to the 2024 Cayenne are fairly subtle—the sort that require a keen eye to appreciate. Spotting the differences between the outgoing model and the new one is not so easy indeed. But that's a good thing, in a sense. The Cayenne is one of the most elegant midsize luxury SUVs on the planet, and it will remain that way for the foreseeable future.
There's a new hood along with slightly wider front fenders. Redesigned headlights and taillights are also included, with oh-so expensive HD Matrix LED headlights optionally available. They'll automatically adapt to just about any situation, which is great, but we can't imagine the repair or replacement costs once they get damaged. Too bad we didn't get the opportunity to try them because the media drive event took place during the day.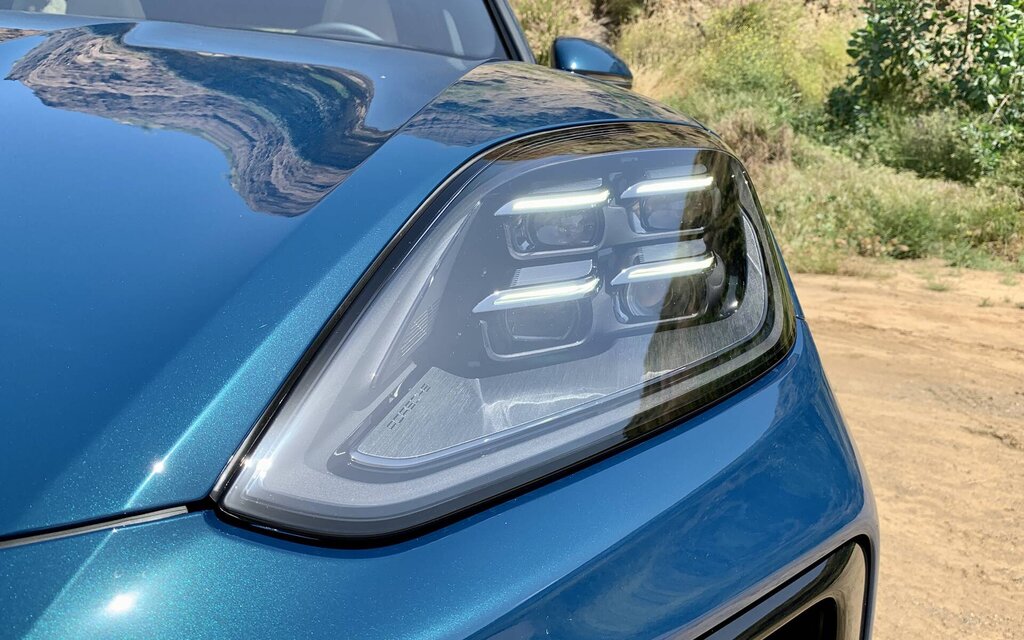 Inside the 2024 Porsche Cayenne, designers worked to clean up the centre console. The shifter has been moved to the dashboard next to the steering wheel, as found in the Taycan electric sedan. Drivers face a fully digital and customizable 12.6-inch instrument cluster, while a brand new 10.9-inch touchscreen can be added in front of the passenger. Is it necessary? Absolutely not. There is such a thing as having too many screens.
Revised Engine Lineup
Don't look for radical changes under that new hood. Porsche engineers have done just enough to keep things interesting. The base Cayenne comes with a turbocharged 3.0-litre V6 producing 348 horsepower, an increase of 13 horsepower. Better than nothing.
The company also offers a plug-in hybrid model called Cayenne E-Hybrid. This one combines a turbocharged V6 with an electric motor for a total of 468 horsepower. Battery capacity is up from 17.9 kWh to 25.9 kWh, so expect improved zero-emission range. Natural Resources Canada has yet to post its rating, but Porsche claims a 20-percent gain, which would mean around 29 km.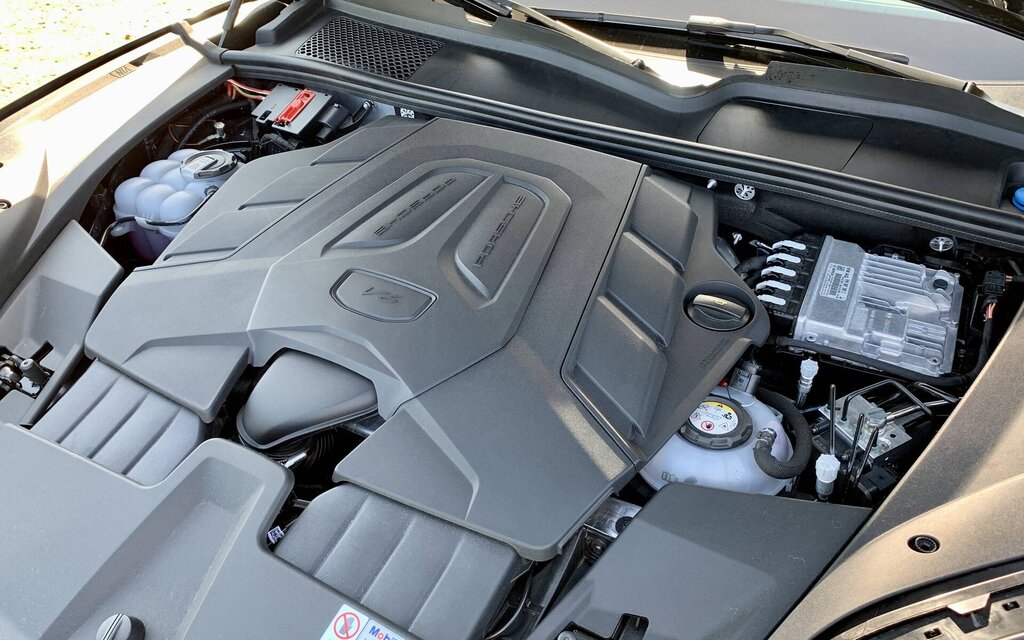 Alas, the unit we tested in California had an empty battery, so we couldn't validate that number.  It did achieve net fuel consumption of 6.52 L/100 km. In our opinion, the E-Hybrid model is not the most desirable Cayenne you can buy, not with such limited EV range. On top of that, brake pedal feel is anything but progressive.
Electrifying the Cayenne has been part of Porsche's plan for many years now, but the automaker is ready to take it to the next step with a fully electric variant by mid-decade, joining the aforementioned Taycan and the upcoming Macan EV.
At a time when big-displacement engines tend to disappear, a twin-turbo 4.0-litre V8 replaces the previous V6 in the 2024 Cayenne S. We're definitely not complaining. With 468 horsepower (+34) and 442 lb-ft. of torque (+37), this sportier model accelerates from 0-100 km/h in 4.7 seconds and proves pleasantly agile overall. Power delivery is linear and always strong. As for efficiency, our tester returned an average of 11.25 L/100 km.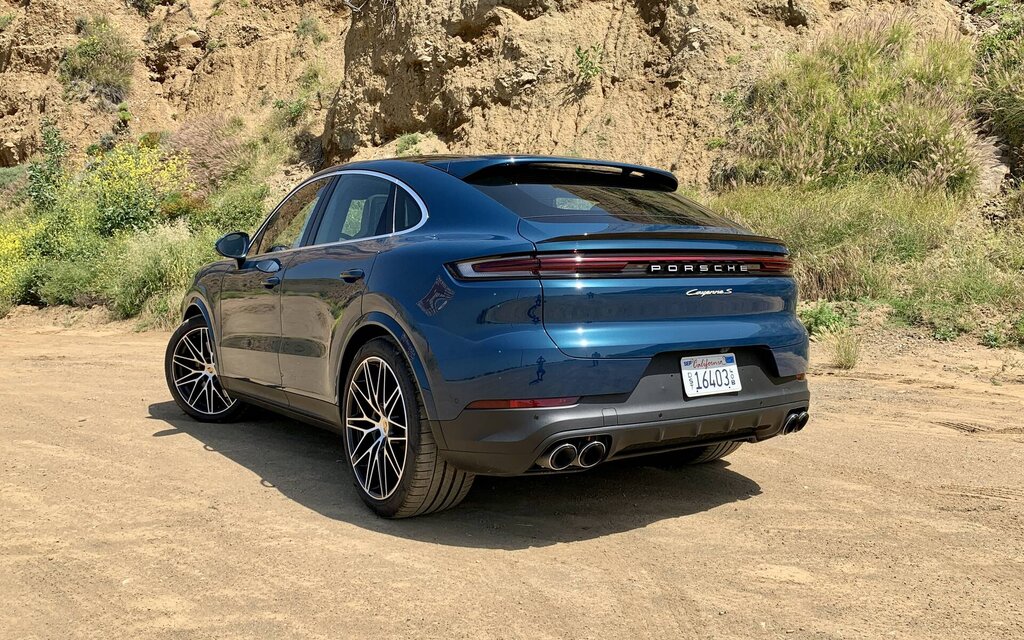 Don't forget the Cayenne Turbo GT. Once again available exclusively as a coupe, the top dog in the Cayenne family now generates 650 horsepower (+19) from its twin-turbo V8 and puts on a show with 0-100 km/h sprints in 3.3 seconds. We were unable to test this one in L.A., so better luck next time.
Again With the Steep Prices
Positioned above the Macan, the Porsche Cayenne is not an exotic SUV but it still commands a hefty price. For 2024, a base Cayenne with no options of any kind starts at $89,800. You need to be careful because you could spend almost double by checking the many available options and packages.  
The Cayenne E-Hybrid retails from $104,800, making it ineligible to federal or provincial EV incentives, obviously. At least you get that green licence plate and the various benefits that come with it. By the way, our tester carried a price tag of $162,010.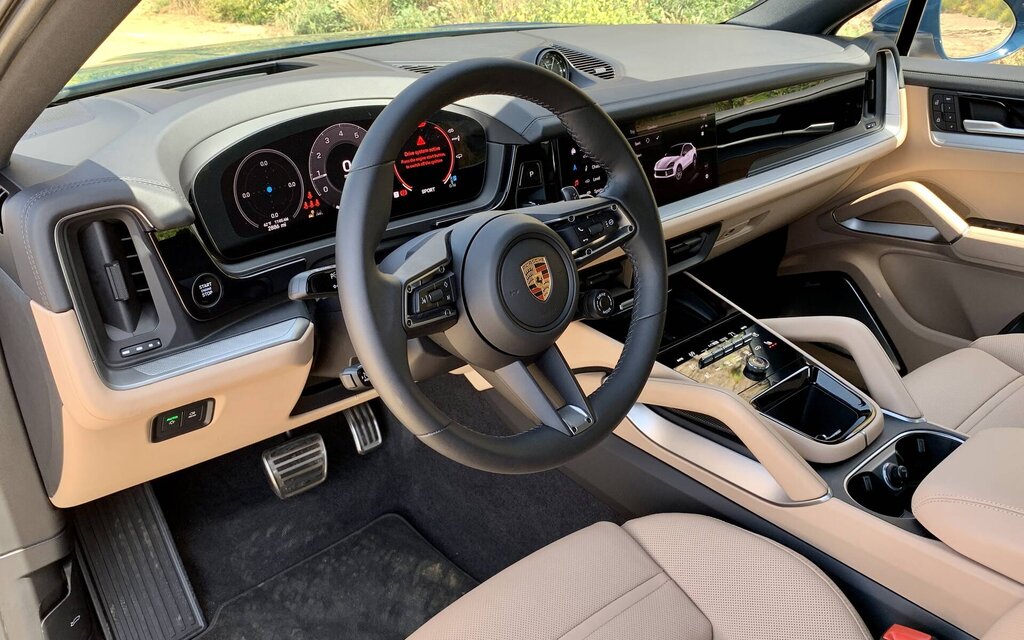 The Cayenne S is next at $107,500, though the one we drove was worth as much as $192,000. None is more expensive than the Cayenne Turbo GT, which costs a dizzying $218,300. Remember, there's a luxury tax to pay, too, because Ottawa wants to cash in anytime the price gets into six figures.
A Safe Bet
While 75-year-old Porsche enjoys a solid reputation as a maker of world-class sports cars, it has managed to develop some pretty desirable and competitive SUVs over the past two decades. Personally, the Cayenne is the one to get in the midsize segment—or any segment, in fact. We'd take it over more luxurious, more powerful and more expensive rivals any day. It's the perfect blend of performance, refinement and comfort. The rest is a mere distraction.
Share on Facebook