2023 Mercedes-Benz EQE Going on Sale as a Cheaper Electric Sedan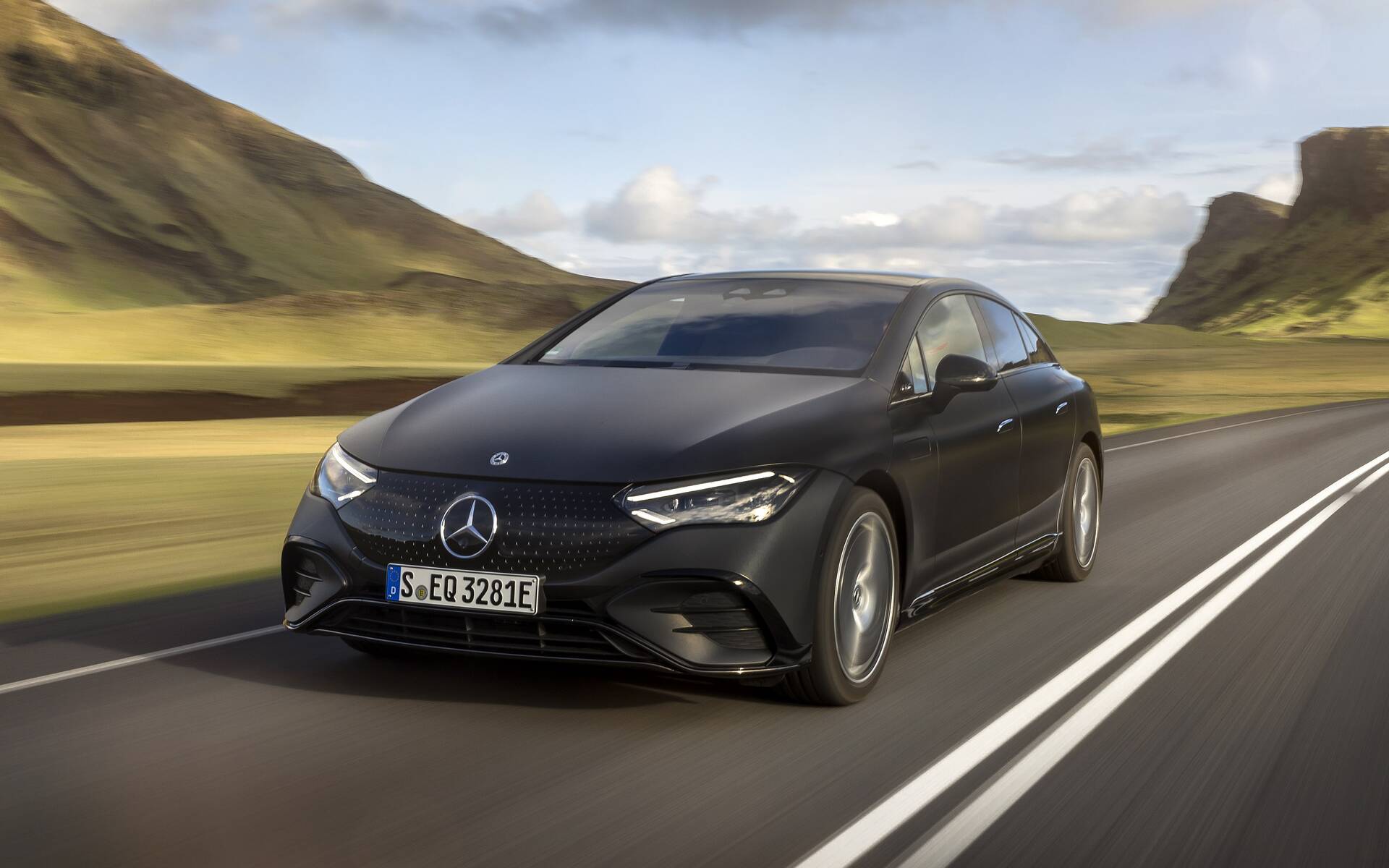 Very few Canadian customers can afford an EQS, the first and largest electric sedan Mercedes-Benz has to offer. With the new, midsize EQE, however, the company will inevitably attract a lot more people across the country.
Arriving in dealerships in February, the 2023 Mercedes-Benz EQE sedan will be available at a starting price of $85,600 in 350 4MATIC trim or $95,000 in 500 4MATIC trim. The high-performance Mercedes-AMG EQE 4MATIC+, due to go on sale in the summer, will start at $121,500. Even that one is significantly less expensive than the EQS, which costs a minimum of $146,500.
As the names suggest, the EQE 350 4MATIC and EQE 500 4MATIC both feature all-wheel drive thanks to a pair of electric motors (one for each axle). Speaking of the wheels, 19- to 21-inch alloys are available. The base model delivers 288 hp and more importantly 564 lb-ft. of torque, while the other generates 402 hp and 633 lb-ft.
In the Mercedes-AMG EQE 4MATIC+, the all-wheel drive system is fully variable, meaning torque can be split front and rear as well as left and right. The power spectrum boasts 617 hp and 701 lb-ft. of torque. In RACE START, these numbers are temporarily increased to 677 hp and 738 lb-ft. of torque. Definitely not for the faint of heart.
What's more, the sportiest of the three EQE models comes standard with the AMG DYNAMIC Plus Package, which includes what Mercedes-Benz calls the AMG SOUND EXPERIENCE, providing drivers with an enhanced and more exciting soundscape.
Inside, the human-machine interface combines a 12.3-inch LED instrument cluster with a 12.8-inch OLED touchscreen that's powered by an EV-specific version of MBUX infotainment. The EQE 350 4MATIC features a leather substitute called MB-Tex, the EQE 500 4MATIC offers real leather, and the AMG EQE 4MATIC+ gets sports seats in ARTICO man-made leather with MICROCUT microfibre and red decorative topstitching.
Remember, if you prefer crossovers, Mercedes-Benz also has the EQE SUV. That model will launch in Canada at a later date, and we'll let you know about pricing as soon as it becomes available. Alternatively, the smaller EQB can be yours right now from $75,700.
Watch: 2024 Mercedes-AMG EQE 4MATIC+ Review
Share on Facebook