2024 Mercedes-Benz GLC Coupe is Sleeker and More Explosive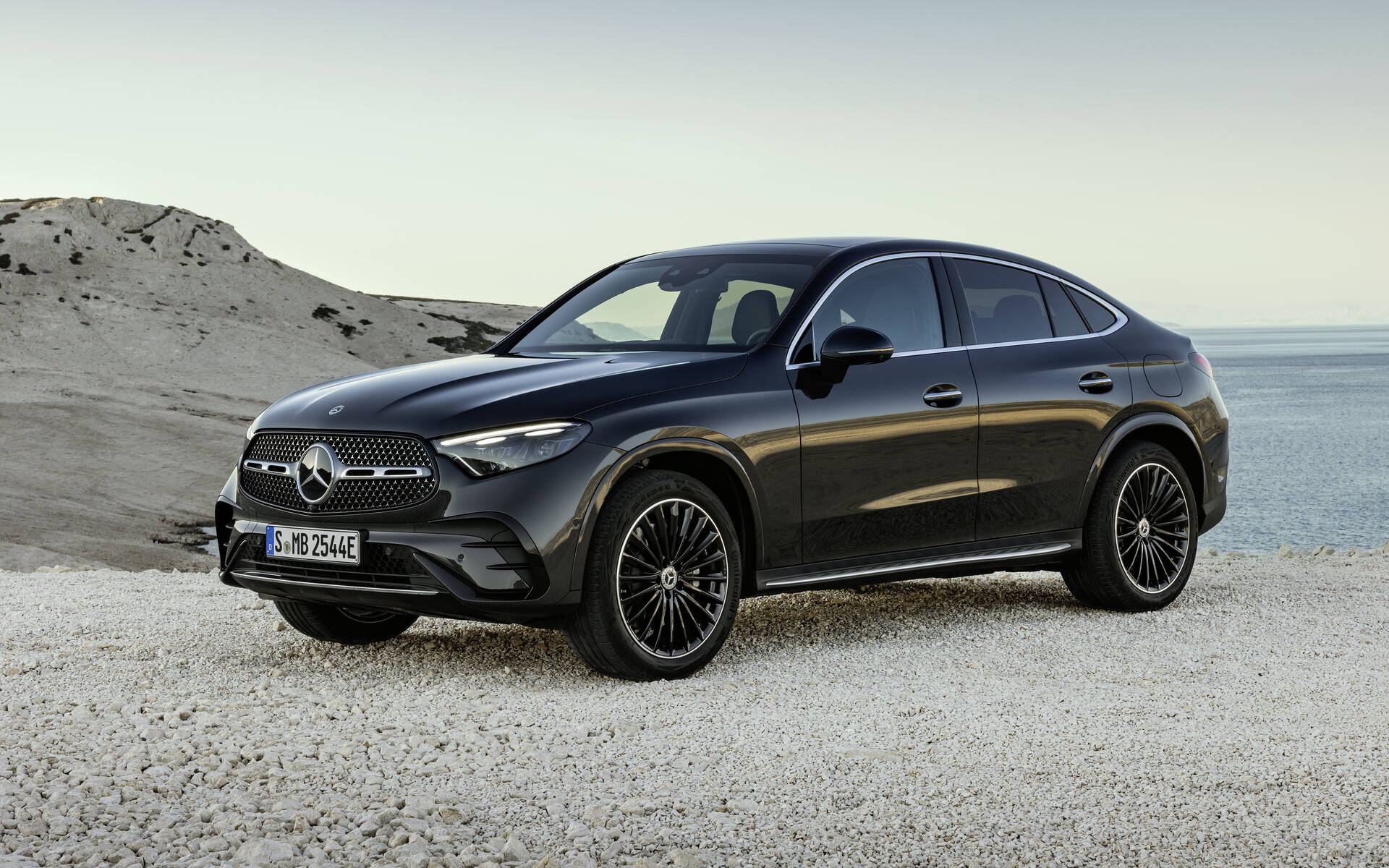 While the next-generation 2023 Mercedes-Benz GLC is not even on sale in Canada yet (it is scheduled to launch this spring), the German automaker today unveiled the redesigned 2024 GLC Coupe, which will arrive in dealerships in the first quarter of next year.
Do the BMW X4, Audi Q5 Sportback and Infiniti QX55 have reason to worry? Read on.
The new GLC Coupe is 31 mm longer and 5 mm taller than its predecessor. Width is unchanged, but the front and rear tracks have been stretched by 6 mm and 23 mm, respectively, giving the vehicle a more athletic stance that is also emphasized by the new-look 19- and 20-inch wheels. Furthermore, the silhouette is more aerodynamic, as evidenced by the lower drag coefficient (from 0.30 down to 0.27).
Mercedes-Benz designers have improved soundproofing in the body and windshield. Up top, the panoramic roof has a 60 mm longer opening area than that of the conventional GLC. As for the rest of the exterior, the changes are relatively subtle.
A Vast Improvement Inside
The interior is exactly what we expected, with a redesigned dashboard incorporating a 12.3-inch digital instrument cluster and a portrait-style 11.9-inch touchscreen that is slightly angled toward the driver. The latter is obviously powered by the latest generation of MBUX infotainment, with an intelligent assistant that is better at understanding natural language and user preferences, plus optional navigation with augmented reality.
The cabin has a classier look and feel, too, with more refined materials such as open-pore wood veneers featuring aluminum inserts. The seats, meanwhile, have been redesigned for maximum comfort and support. 
In the rear, the GLC Coupe's trunk can now fit 545 litres of cargo (+45) or up to 1,490 litres (+90) when folding the seats, which is a tad more cargo room than the German rivals offer. Incidentally, a power liftgate comes standard.
Mildly Electrified
When it comes to performance, the turbocharged 2.0-litre four-cylinder engine continues to generate 255 hp, but peak torque is increased from 273 lb-ft. to 295 lb-ft. A 48V mild hybrid system can provide an extra 148 lb-ft. while easing the burden on the combustion engine in certain situations for improved fuel economy.
The nine-speed automatic transmission and 4MATIC all-wheel drive system are still part of the mix, of course, but there's a new four-link front suspension contributing to greater agility and control. 
Mercedes-Benz also touts increased capability away from the pavement. In fact, in off-road mode, the available new 360-degree camera system offers a "transparent engine hood" where the centre display shows a virtual view under the front of the vehicle, including the front wheels and their steering position, helping drivers recognize obstacles such as large stones or deep potholes.
One last thing: Mercedes-Benz says it has significantly expanded standard content and simplified packaging logic to reduce the effort of choosing from numerous individual options, so that's good news. Pricing will be announced closer to launch. No word yet on future AMG models or a plug-in hybrid variant.
Watch: 2023 Mercedes-AMG C 43 4MATIC Review
Share on Facebook