Next-Gen Toyota Tacoma Reportedly Getting Turbo Engine, Hybrid Variant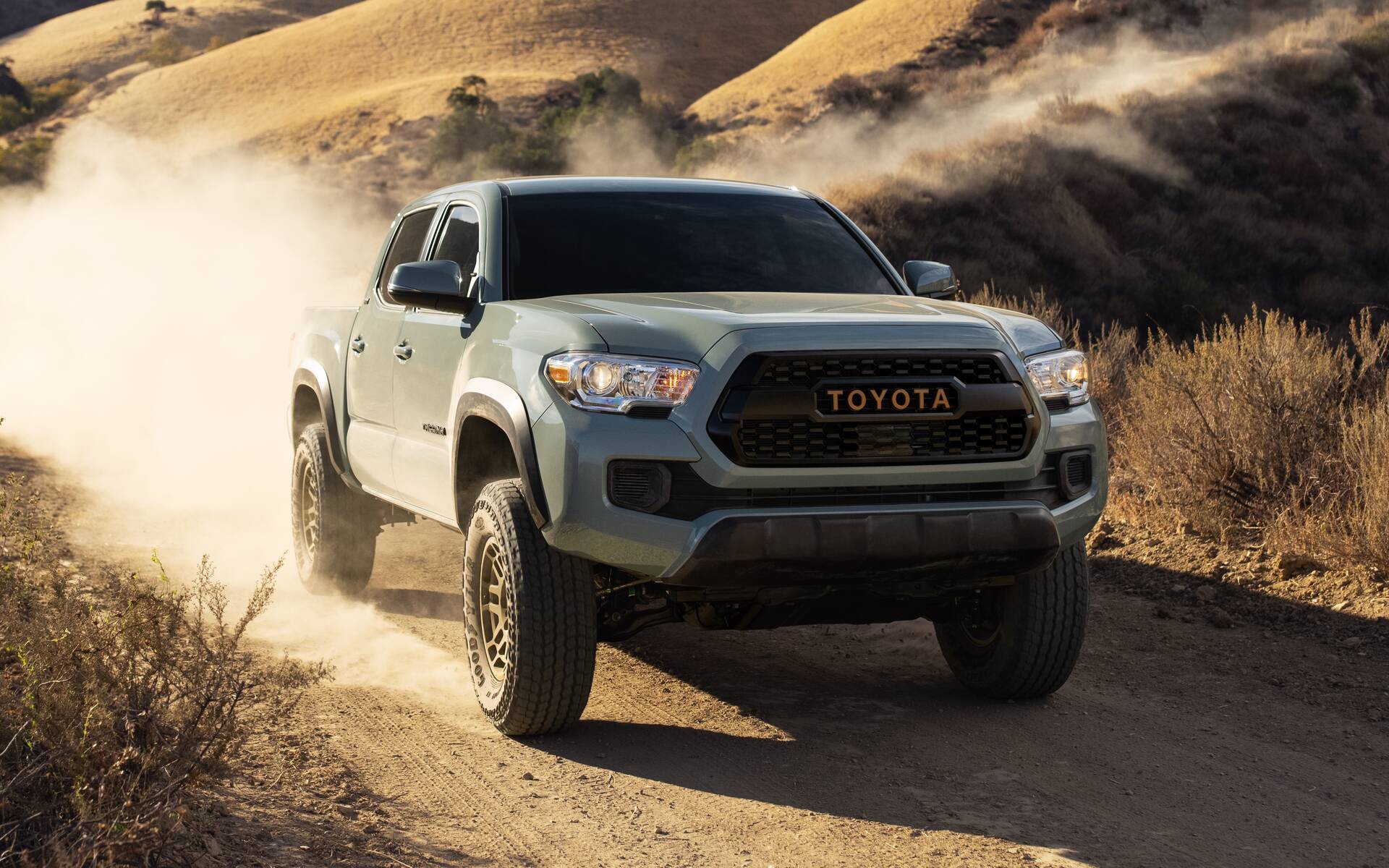 Seeing the beautiful job Toyota has done with the larger Tundra, many people are wondering when the midsized Tacoma will follow suit. Based on previous generations, the next one is likely coming by mid-decade.
Look for a version of the TNGA-F architecture that also underpins the Tundra and Sequoia, which will result in a more comfortable ride and more solid handling. But what about the engine under the hood?
An insider source has told The Fast Lane Trucks that the new Tacoma will offer not one but two different powertrain options.
Forget the 3.5-litre V6 that generates 278 horsepower as it will reportedly be discarded to make room for a turbocharged 2.4-litre four-cylinder engine. This makes a lot of sense considering Toyota's approach with its latest models and similar moves by direct competitors including the 2023 Chevrolet Colorado and GMC Canyon.
In the refreshed 2023 Toyota Highlander, the turbo-four is rated at 265 horsepower and 310 lb-ft. of torque. However, we know it can deliver more than that. The same engine in the 2023 Lexus RX 350 supplies 275 hp and 317 lb-ft. The key for Toyota will be to increase maximum towing capacity, because the current Tacoma's 6,500 lbs fall below average.
As mentioned earlier, a second powertrain is expected to join the lineup. Toyota has already said that every model it sells will have an electrified variant by 2025, and the insider who spoke with The Fast Lane Trucks confirmed a Hybrid Max setup for the Tacoma combining said turbo-four with a pair of electric motors.
Sounds familiar? It's exactly what you can find in the all-new 2023 Toyota Crown and 2023 Lexus RX 500h. Output is rated at 340 hp and 366 hp, respectively, while torque amounts to 400 lb-ft. or 406 lb-ft. In both cases, performance prevails over fuel economy.
Remember the fully electric Tacoma that was previewed by a concept in December of last year? Yeah, that one's not likely to show up anytime soon. We'll make sure to keep you posted as soon as we get an official announcement from Toyota.
Share on Facebook