Chevrolet
Bolt EV

Production to Increase 75 Percent in 2023
General Motors has just posted record sales of the Chevrolet Bolt EV (including the Bolt EUV) in the third quarter of 2022. And you know what? Despite having all of its units recalled to replace potentially defective batteries and facing a very uncertain future, the small electric hatchback still has potential for growth.
Following two major price cuts in as many years (the second only in the U.S., not in Canada), demand for the Bolt EV is increasing. GM expects to achieve another record in the fourth quarter and reach about 44,000 units sold in 2022. Keep in mind that many unfinished Bolts are simply missing a few chips and will quickly be leaving the factory.
"In response to unprecedented customer demand, GM plans to increase calendar-year production for global markets from approximately 44,000 vehicles in 2022 to more than 70,000 in 2023," the automaker said in a statement.
This would mean 75 percent more units rolling off the assembly line.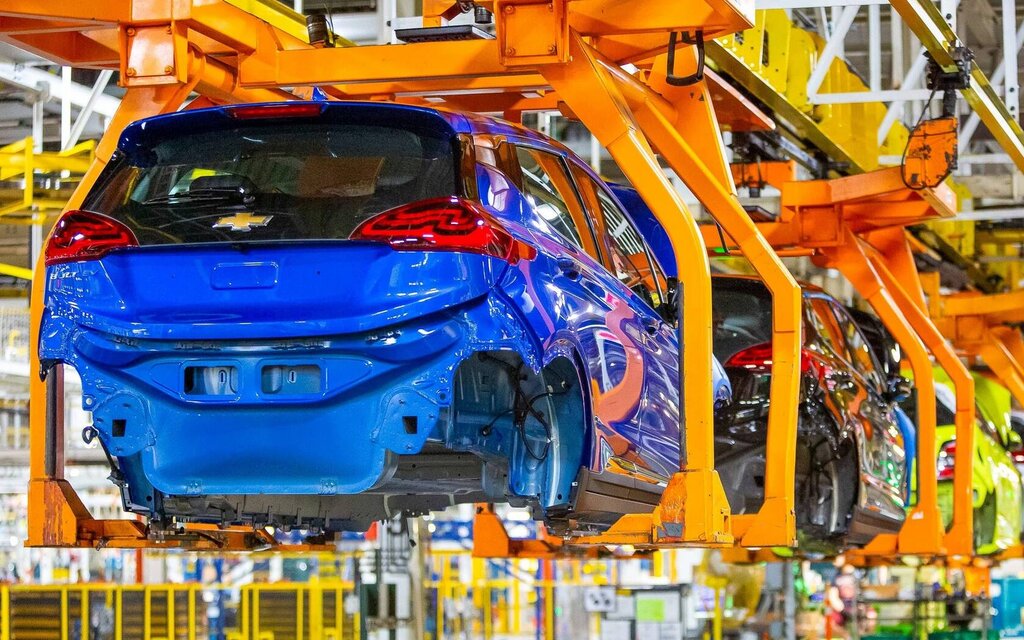 Meanwhile, GM's other electric vehicles are off to slow starts. The General reported only 36 Cadillac Lyriq deliveries and 411 GMC Hummer EV deliveries in the U.S. during the third quarter. However, executives anticipate to close out the year on a high note. In the case of the Hummer EV, which is no longer available to pre-order after some 90,000 reservations were made, additional production shifts are planned for 2023.
GM also assured that the Chevrolet Silverado EV, Blazer EV (summer) and Equinox EV (fall) will all launch next year as scheduled, with no delay in production.
These next-generation models, which are based on the new Ultium platform and feature more advanced battery technology, are bound to attract more customers than the Bolt EV and Bolt EUV. The Equinox EV, for one, will carry a base price under $40,000 in Canada.
And by the way, GM will keep making Bolts at Orion Assembly in Michigan during the plant's conversion to electric pickups, but it doesn't look like production will move to another facility. So, despite being arguably the best buy in the entry-level EV segment right now, the Bolt EV/Bolt EUV appears to be nothing more than a transitional solution.
Watch: 2022 Chevrolet Bolt EV and Bolt EUV Overview 
Share on Facebook