2023 Chevy
Bolt EV

,

Bolt EUV

Won't Get Big Price Cuts Like in the U.S
After significantly lowering the price of the Chevrolet Bolt EV on both sides of the border for 2022, including $6,800 in Canada, General Motors has decided to do the same for the 2023 model year, but in the U.S. only.
Over there, the Bolt EV's base MSRP is down by $5,900 USD, while that of the Bolt EUV is $6,300 USD cheaper. The pricing structure will not change in Canada, however.
"Chevrolet Canada plans our portfolio pricing for our market based on the EV competitive landscape in Canada. Bolt EV and Bolt EUV remain competitively priced in Canada for customers looking for long range and technology features at an affordable price," the automaker told The Car Guide in an email.
GM doesn't see the need to slash the price of its two electric Chevys in Canada given the current situation where only the Nissan LEAF, which offers significantly shorter range (240-363 km versus 417 km), is cheaper than the Bolt EV.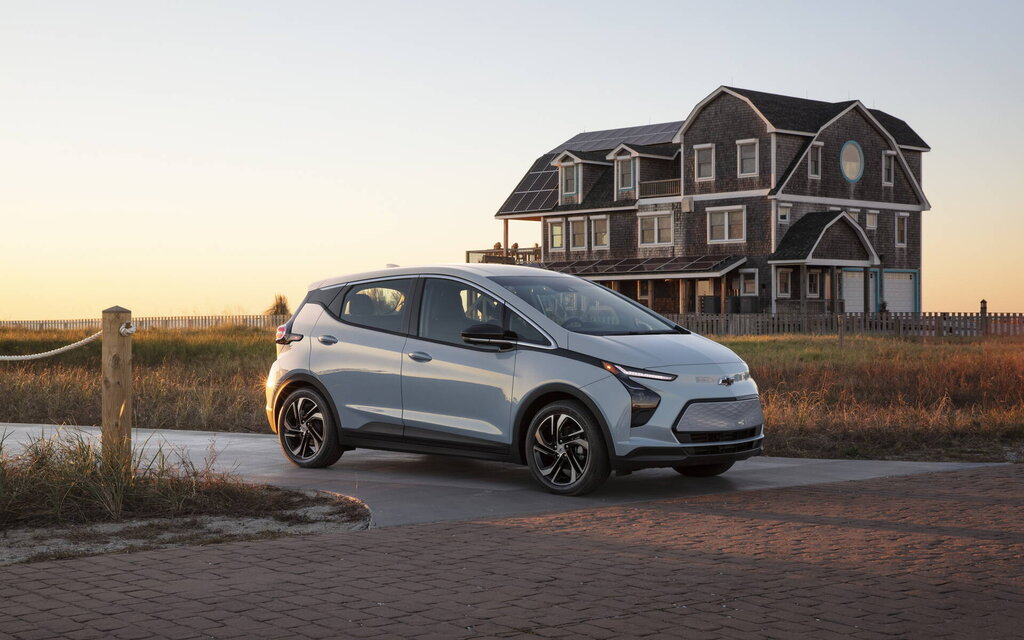 For 2023, the Bolt EV is once again available in a single trim level called LT, priced at $38,198 plus freight, PDI and other fees of $2,150. Meanwhile, the Bolt EUV comes in LT and Premier trim levels starting at $40,198 and $43,698, respectively.
By the way, all 2023 Bolt EV and Bolt EUV models get a revised battery similar to the 142,000 MY2017-2022 units recalled by GM following the discovery of a pair of manufacturing defects that together could lead to a fire (over a dozen cases have been reported).
The massive recall has tarnished the image of the Bolt EV and Bolt EUV, but these are still excellent electric vehicles due to their value and reliability. Yet, just like we highlighted in a previous story, the duo faces an uncertain future.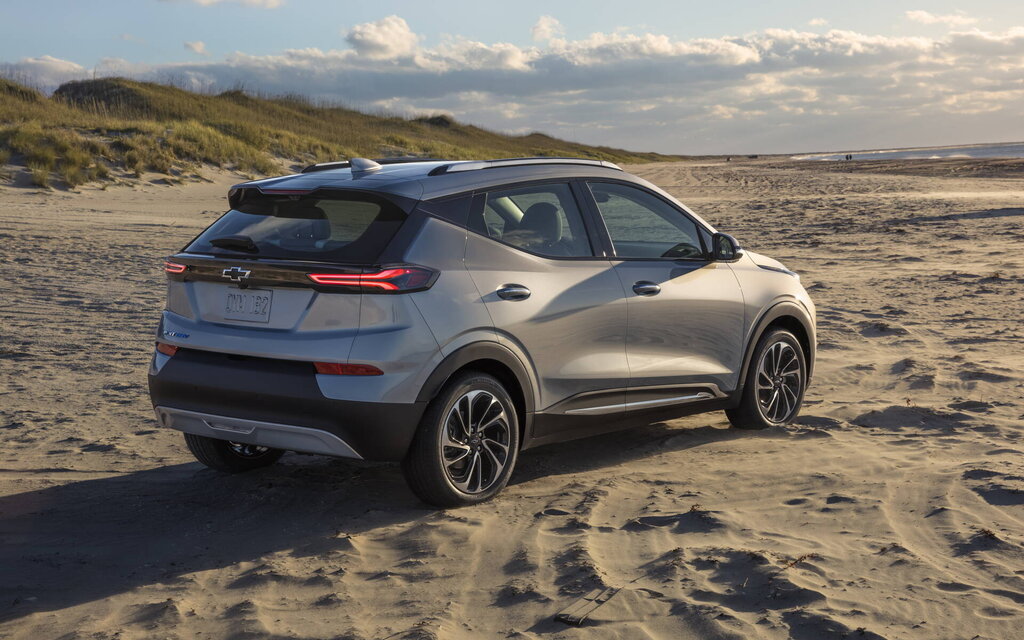 GM will convert Orion Assembly to build electric pickups including the Chevrolet Silverado EV and GMC Sierra EV starting in 2024. And it doesn't look like production of the Bolt EV and Bolt EUV will move to another facility.
The automaker is evidently prioritizing its next-generation, Ultium-based vehicles, a group that will soon include the Equinox EV and Blazer SS. Both have been promised with affordable pricing, the former in the mid-$30K range.
Watch: 2022 Chevrolet Bolt and Bolt EUV Hit the Road
Share on Facebook