2022 Chevrolet
Bolt EV

: The Two Mistakes GM Can't Afford to Repeat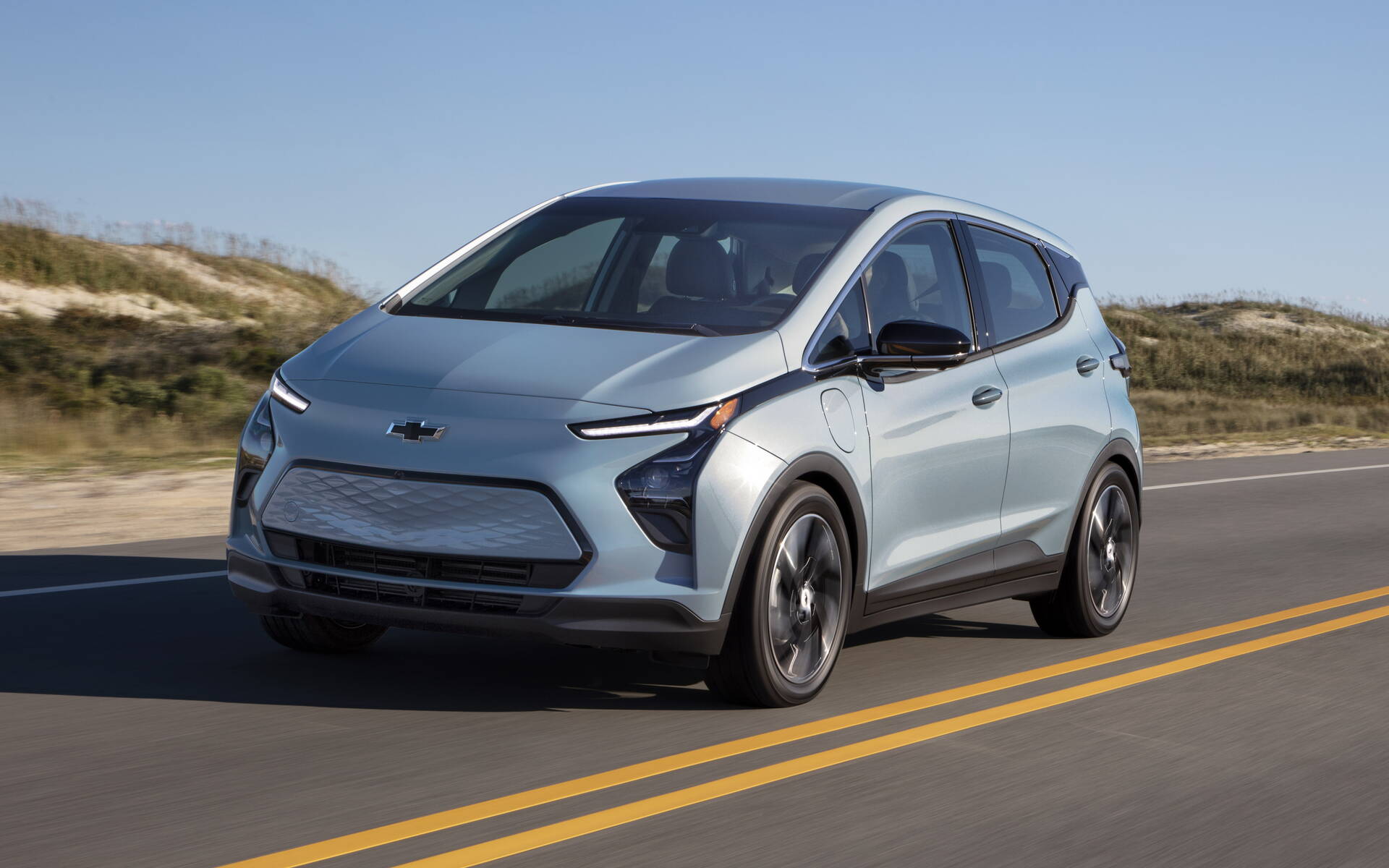 Strong points

Unbeatable range for the price
User-friendly technology
Free installation of a 240V charging home outlet

Weak points

Only one trim level
Seats still have room for improvement
Tires lack grip
Full report
The launch of the revised Chevrolet Bolt EV and all-new Bolt EUV didn't go as planned last year when General Motors was forced to recall every single unit built so far—a total of about 142,000—to replace potentially defective batteries made by LG. You see, in rare cases where a torn anode and a folded separator were both present in the battery, a fire could start. Over a dozen incidents were reported involving Bolt EV models.
Production and deliveries were put on halt for several months, causing the automaker to lose more than $2 billion and tarnishing the image of the two cars. We got our hands on a freshly repaired 2022 Chevy Bolt EV featuring a defect-free battery earlier this fall, and in the process we realized an important thing. You'll have to go through our review to find out what it is.
Unbeatable for the Price
New, more advanced competitors have hit the market in recent years, but the bowtie-wearing electric hatchback remains impossible to beat in terms of range for the price. There's just one trim level to choose from, called LT, and it starts at $38,198 plus freight and PDI (the 2023 model's MSRP is up $400 in Canada, but down about $6,000 in the U.S.). Officially, customers can expect to travel up to 417 km on a full charge.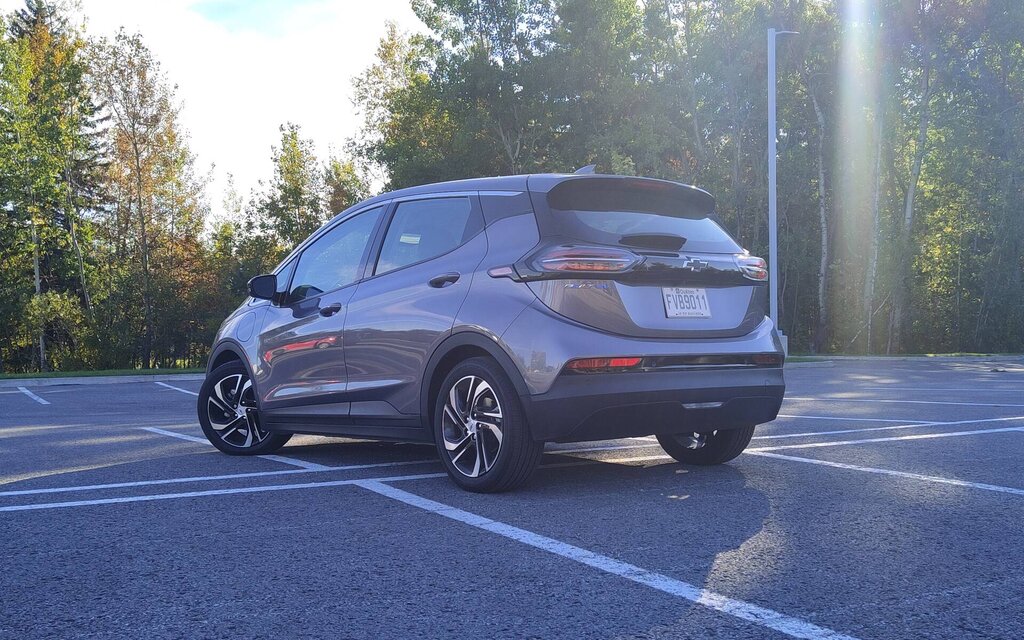 With a 65kWh battery, that would theoretically mean an energy consumption of 15.6 kW/100 km. The driver display read 420 km of range at the time we took delivery of our tester, and the result at the end of the week was a decent 17.8 kW/100 km. For the record, temperatures ranged from 7-20 degrees Celsius and we made no particular effort to spare the battery.
Direct rivals like the Nissan LEAF, Hyundai Kona Electric, Kia Soul EV and Kia Niro EV all provide shorter range and cost more money. And don't forget: Chevrolet will cover the standard installation of a Level 2 (240V) charging home outlet. A dual-level charge cord is optional with the Bolt EV. It has a changeable plug that allows you to plug into a standard 120V three-prong outlet for Level 1 charging and a 240V outlet for Level 2 charging up to 7.2 kW. Using the latter, the Bolt EV achieves approximately 40 km per hour of charge. For maximum Level 2 charging speed (around 60 km per hour of charge), the vehicle is now capable of 11 kW, but in this case a standalone charging station is required.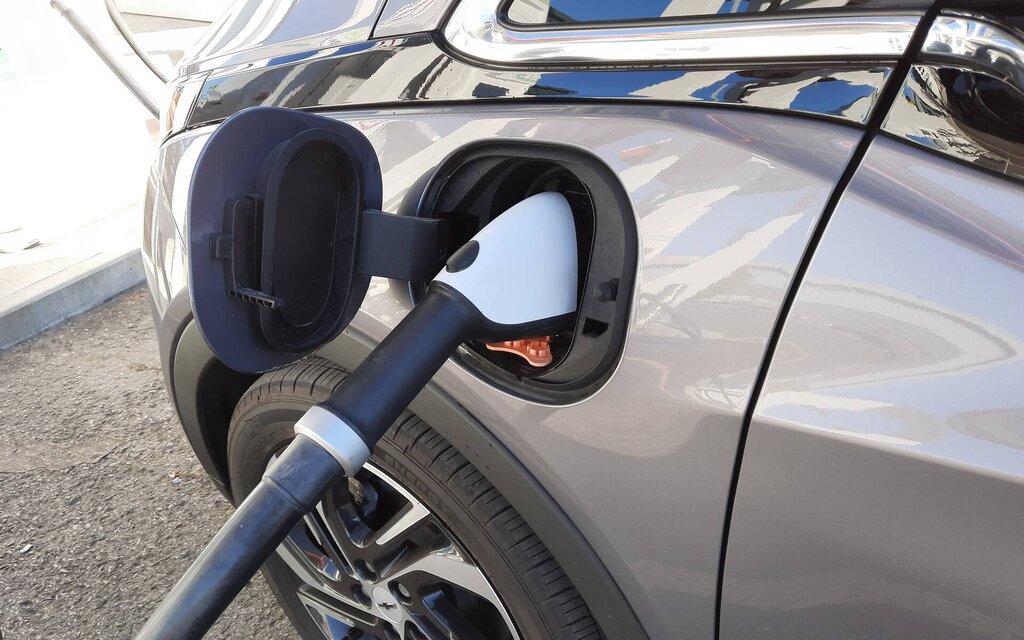 On the Road
After driving the MINI Cooper SE and Mazda MX-30, it's clear that the Chevrolet Bolt EV is not in the same league as far as handling is concerned. Not only is the centre of gravity higher, but the Michelin Energy Saver A/S tires are designed to maximize efficiency by reducing friction and therefore provide limited grip. Since power is sent to the front wheels exclusively (similar to the various models listed above), you need to be a bit careful on anything other than dry pavement.
With 200 hp and 266 lb-ft. of torque, the Bolt EV proves to be a zippy performer around town. Sure, the Kona Electric is slightly more explosive with an extra dose of torque, but we think the Chevy's nicely calibrated suspension and excellent visibility make up for that. On the other hand, the seats still lack comfort and thigh support despite being redesigned for 2022.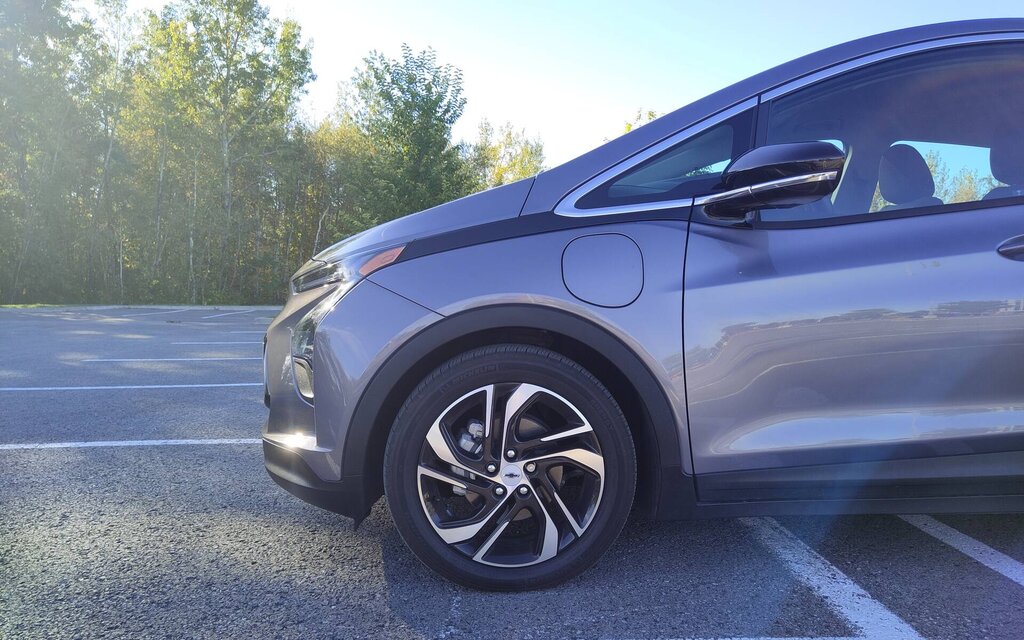 The Bolt EV features Regen-on-Demand braking, but using the paddle on the steering wheel is not always ideal, like when you want to make a turn at the same time. Alternatively, you can activate One-Pedal Driving mode by pressing a button on the centre console. The system works great even though it requires some getting used to at first.
The 8-inch driver display is pretty straightforward yet elegant to look at, while the infotainment system powering the 10.2-inch centre touchscreen ranks among the best in the business. For 2022 and going forward, wireless Apple CarPlay and Android Auto are included along with new in-vehicle apps such as Alexa Built-In, Spotify, The Weather Channel and many more.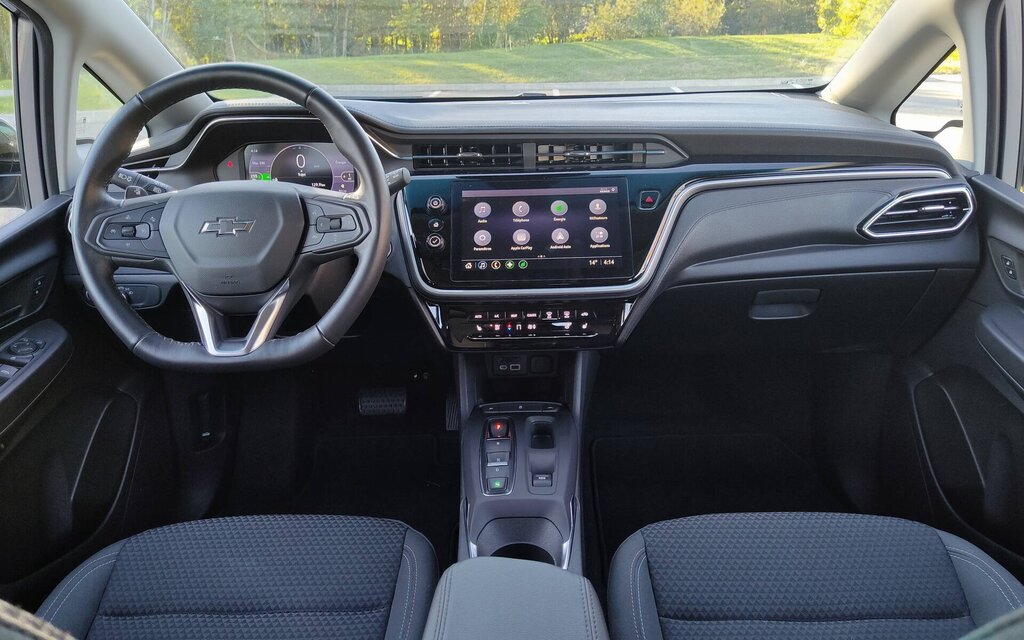 Electric for Everyone?
As mentioned up top, the Chevrolet Bolt EV is now available in a single trim level only. The list of options is a short one, too, but at least standard content is generous—especially when it comes to safety.
If you want a bit more amenities, consider the Bolt EUV, which offers approximately three inches of extra legroom in the rear and can be had with Super Cruise semi-autonomous driving technology. It also has a more attractive face in our opinion. But don't be fooled: this so-called "utility" variant has less cargo room than the Bolt EV (462-1,611 litres vs. 470-1,614 litres) and doesn't come with AWD, either.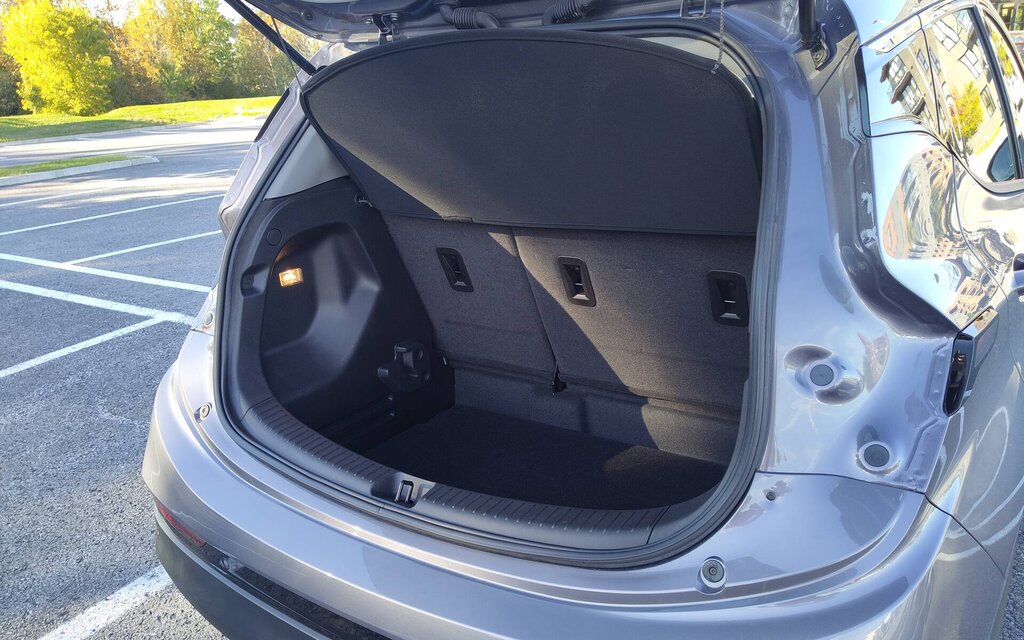 Clearly, the Bolt EV and Bolt EUV serve as a transition to GM's next-generation electric vehicles based on the Ultium platform, like the 2024 Chevrolet Equinox EV and Blazer EV set to hit the market next year. The former will start at less than $40,000 in Canada, and demand will certainly be strong.
But you know what? Not everyone wants to drive a crossover, especially as cities keep getting more crowded. A small electric car like the Bolt EV should always have a spot in the lineup. That's the conclusion we came away with at the end of our latest test drive.
So, in addition to avoiding further battery problems, GM must not repeat the mistake of eliminating cars like it has done with ICE-powered models. There are plans to increase production by 75 percent in 2023, which is great, but for a company that aims to put everyone in an EV, either the Bolt or something like it needs to live on.
Watch: 2022 Chevrolet Bolt EV and Bolt EUV Overview
Share on Facebook