Volkswagen ID. XTREME May Spawn Off-Road-Ready ID.4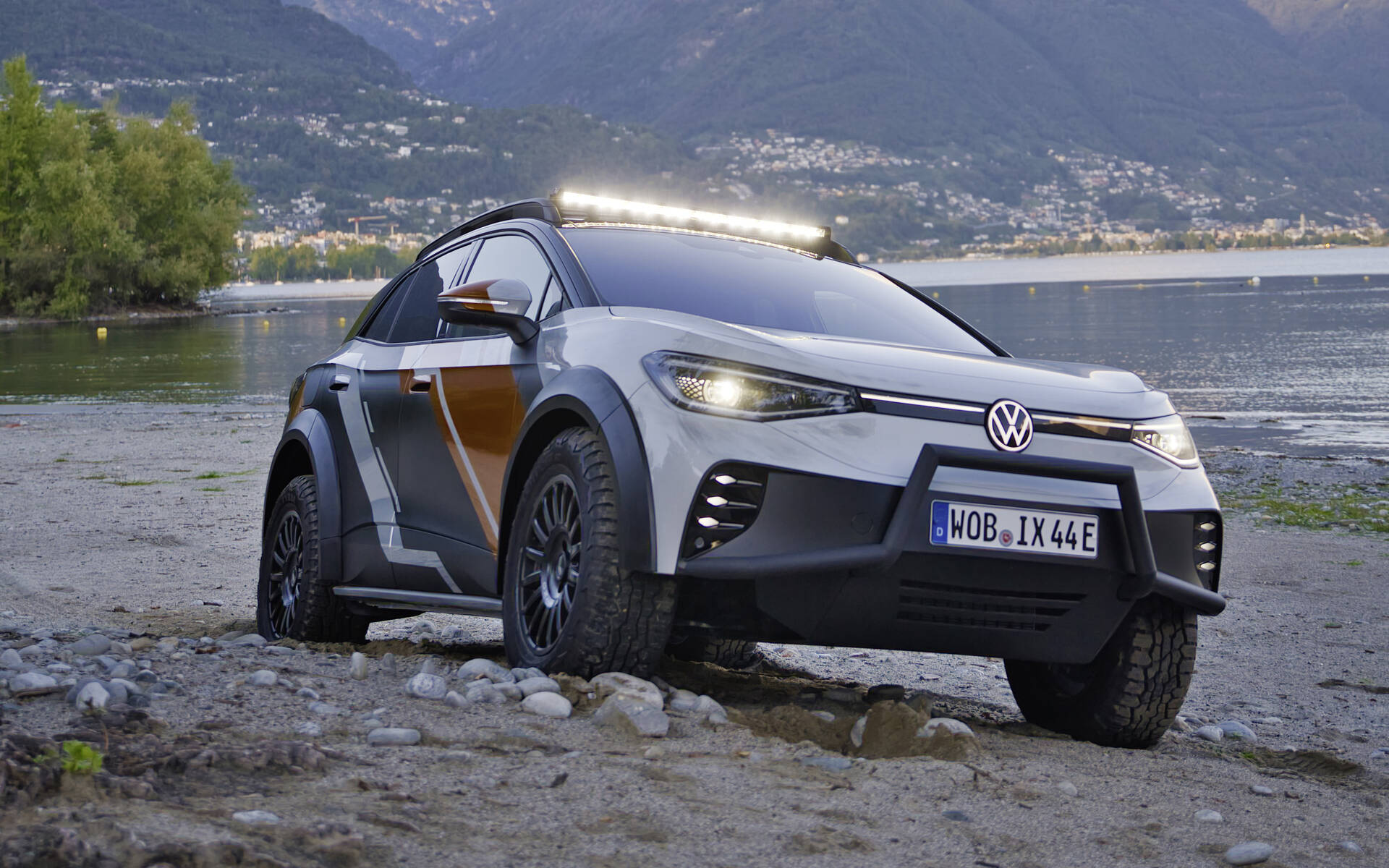 Earlier this year, Volkswagen announced a plan to launch over 25 new EV models in North America by 2030, covering all of the brands in its portfolio and addressing many different needs.
Fans of rugged trucks and off-road driving will likely turn to the SUV and pickup to be sold under the new Scout brand, but there might also be something in store for those who prefer Volkswagen products such as the ID.4.
A concept called ID. XTREME was developed to gauge interest among electromobility enthusiasts at the ID. Treffen event taking place this week in Locarno, Switzerland. Based on their feedback, Volkswagen will decide how to proceed with the project.
The vehicle is based on the ID.4 GTX sold in Europe (the equivalent of our ID.4 Pro AWD). It retains the 82kWh battery but gets a 30-percent boost in output to 382 horsepower thanks to a high-performance motor on the rear axle and software adaptations in the drive control unit. Peak torque is not specified.
VW engineers even spent time crafting a unique driving noise for this vehicle, then using a sound generator in the wheel housing to make it heard all around. We're not so sure if it's a good idea or not, but colour us intrigued.
On the outside, the ID. XTREME stands out with a raised profile, 18-inch wheels on all-terrain tires, 50mm wider fenders and of course the tubular brush guard up front. An LED light bar is mounted on the roof to improve visibility in dark trails, while the underbody is completely closed with aluminum panels to prevent damage to vital organs when clearing obstacles.
As for the interior, Volkswagen is talking about numerous Alcantara inserts, orange accents and revamped seats providing extra support. There are no pictures to show any of that, however.
Speaking of the pictures, you'll see that the ID. XTREME is not tackling extreme terrain and conditions as the name suggests. Still, the vehicle would definitely have a spot as an alternative to other adventurous SUVs like the Mazda CX-50 Meridian and Subaru Forester Wilderness. And it would be the only one with a fully electric powertrain—until the upcoming Jeep Recon arrives.
Share on Facebook