Fully Electric Jeep Recon, Wagoneer Revealed Ahead of 2024 Launch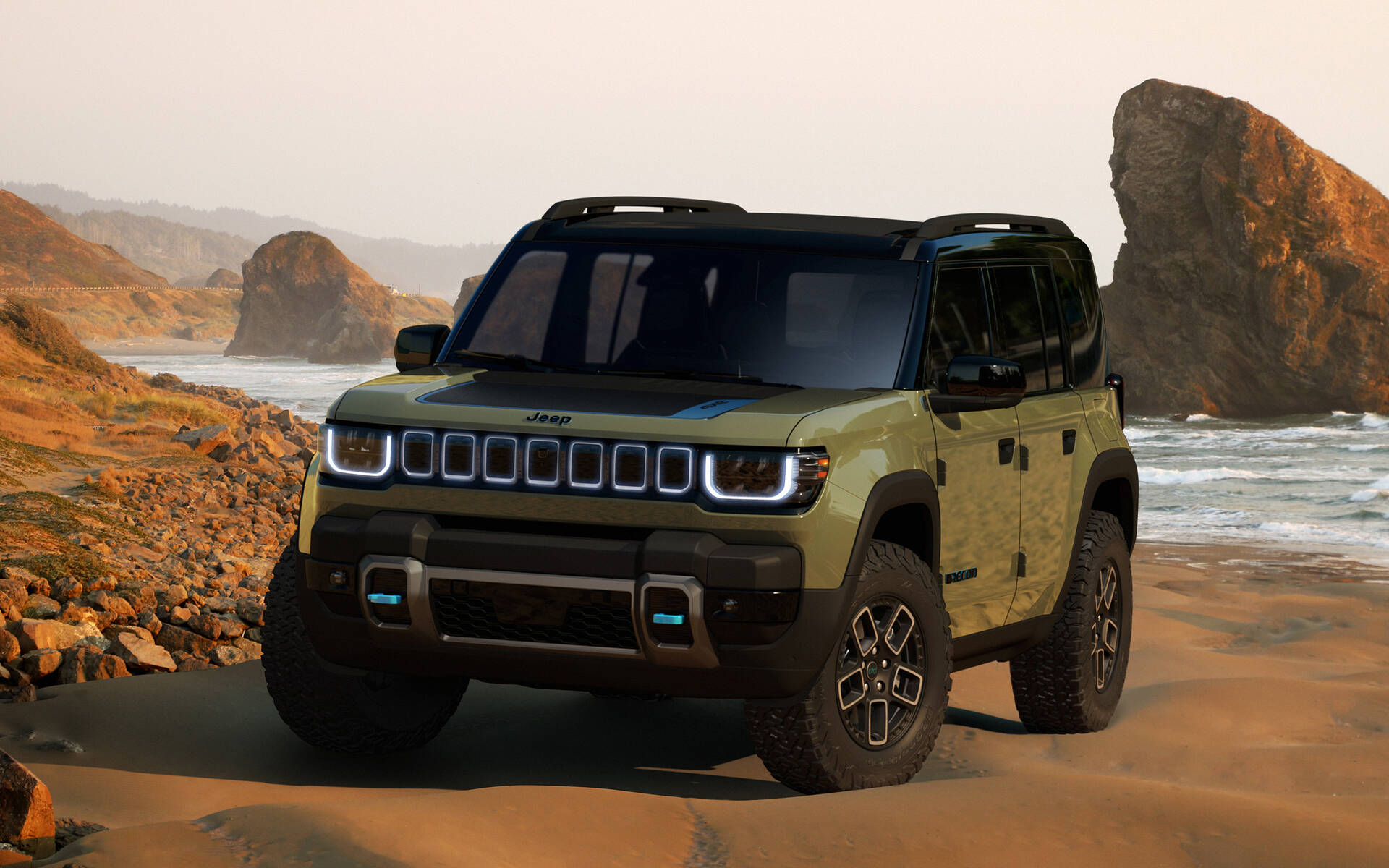 Looking to become the leading zero-emission SUV brand in the world, Jeep today outlined its plan for the next generation of fully electric models. Four of them will launch in North America and Europe by the end of 2025, at which point all Jeep products will be electrified in some way.
Five years later, 50 percent of Jeep sales in the U.S. and 100 percent in Europe will be EVs.
Jeep Recon
Like a spy on a recon mission, the all-new Jeep Recon is designed for near-silent adventures and exploration. Built on a dedicated platform and developed as an electric SUV from the start, it still features Jeep's Selec-Terrain four-wheel drive system, not to mention e-locker axle technology, under-body protection, tow hooks and aggressive off-road tires.
Similar to the legendary Wrangler, the Recon has the capability to cross the mighty Rubicon Trail, one of the most challenging off-road trails in the U.S., Jeep insists. Meanwhile, drivers can open the top with one push of a button and remove the doors and glass for complete freedom.
It's too early to find out about specifications including power and range. The Jeep Recon will be displayed to the public next year and production will start in 2024 in North America. Customers in the U.S. will be able to make a reservation in early 2023.
All-Electric Jeep Wagoneer
The Jeep Wagoneer and Grand Wagoneer will have a fully electric sibling by mid-decade. Codenamed "Wagoneer S" for now, this new SUV boasts sleek and aerodynamic styling while living up to the Jeep brand's off-road credentials. What you see on the pictures is not the production model yet, but it's likely pretty close. Even the futuristic front fascia with a wild interpretation of the classic seven-slot grille? That's the idea.
Customers can also expect high-quality craftmanship, an interior that is loaded with technology, robust performance and rapid acceleration. In fact, the company is promising 600 horsepower, 0-100 km/h sprints in about 3.5 seconds and up to 645 kilometres of range.
Just like the Recon, the electric Wagoneer will be displayed to the public next year and production will start in 2024 in North America. Reservations will begin in early 2023.
Jeep Avenger
Globally, Jeep's first all-electric SUV won't be either of those but rather the Avenger, set to go on sale in Europe in 2023 and later in other markets including Japan and South Korea. It's the small SUV that was previewed by Stellantis during its Dare Forward event earlier this year.
Positioned below the Jeep Renegade, the Polish-manufactured Avenger has a targeted range of 400 kilometres. It's sized and packaged in a way that meets the needs of European customers while retaining traditional Jeep attributes such as generous ground clearance and approach/departure angles. 
The Jeep Avenger will officially debut on October 17 at the 2022 Paris Motor Show. As for the other EVs coming to North America, we'll have to be a bit more patient to get pictures and details.
Watch: 2023 Jeep Grand Wagoneer L Adds Space, Substance
Share on Facebook