Pre-Owned Dodge Caliber: What You Should Know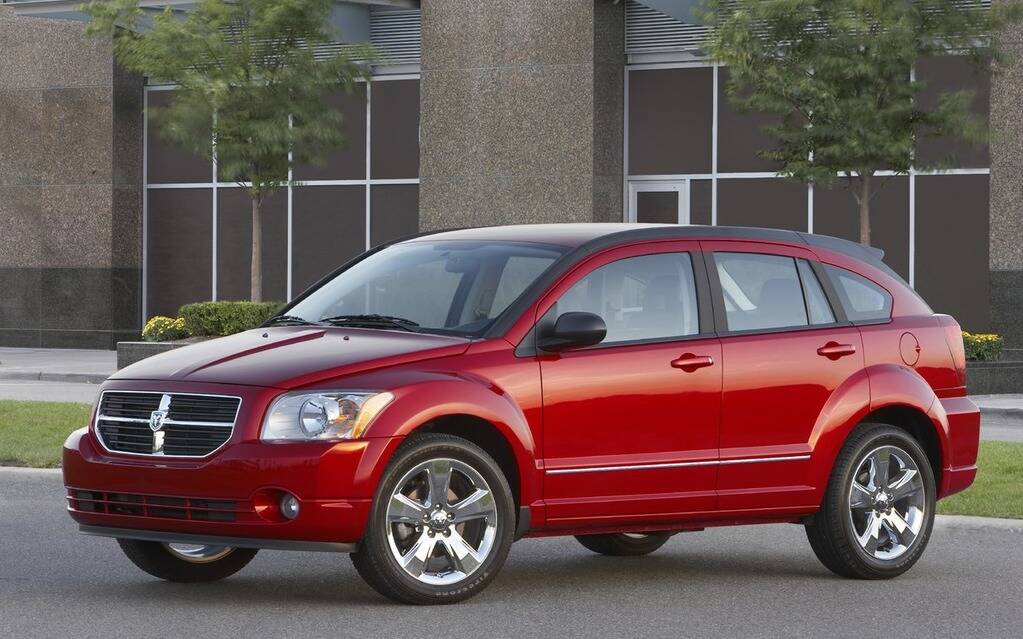 Sold between 2007 and 2012 as a replacement of the Neon sedan, the defunct Dodge Caliber is one of those models, like the Toyota Matrix, that have preceded the rise of SUVs and sub-compact crossovers, which are very popular in Quebec nowadays. Being a rather large compact hatchback, perhaps the Caliber was just ahead of its time ...
That being said, you still can find Calibers in pre-owned vehicle inventories and classified ads. Is it a good way to get your hands on a low-priced pseudo-SUV? Are there things to watch out for?
Technical cousin of the Jeep Compass and Patriot, the Dodge Caliber had a very good basic concept, but the execution was lacking in terms of finish, interior layout and motorisation. It received a few modifications towards the end of its career (2010-2012), which included an improvement in finish quality, among other things. Nothing spectacular, but enough to make it a bit more interesting.  
The Caliber's shape allowed its maker to offer a vehicle with great versatility. With its liftgate and the possibility of folding the rear back rest down, this little Dodge could carry a variety of large objects (cargo volume from 521 to 1,342 litres).
The very low-quality plastics used at the beginning of the generation have been replaced later with better materials, although there was still room for improvement. As for the seats, they were moderately comfortable.
Under the hood, there were two engines: a 2.0-litre or a 2.4-litre. The first was strugglin with 158 horsepower, especially when paired with a CVT instead of the five-speed manual. The second, producing 172 horsepower, ran a little rough, but it was robust, no matter what type of transmission it was paired with.
Dodge even offered an SRT4 trim powered by a turbocharged engine with 285 horsepower, which was able to reach 100 km/h in less than 6.5 seconds. These figures exceeded those of the Honda Civic Si and Volkswagen GTI at the time. But the Caliber SRT4 lacked finesse and reliability compared to its rivals.
What else? Well, for people who just want to drive a vehicle without paying too much attention to handling, ride smoothness and braking power, the Caliber will do the trick. However, if you're a bit more demanding regarding these things, you'll probably be disappointed.
First, soundproofing isn't one of its strengths, and a few kilometres' drive on a gravel road will be enough to convince you. Some entry-level models were equipped with drum brakes that made their braking distance a bit too long. Add these elements to an imprecise steering, and you'll understand why this compact was abandoned.
Finally, we'll also mention that almost a dozen recalls have been issued regarding the Dodge Caliber. These include a short-circuit in the front impact sensor's wiring, which could cause the airbags and seatbelt pretensioners to not work during an accident. Make sure that all the corrections have been made, and that the inspection doesn't reveal any major problem. Otherwise, there are safer alternatives, like the Matrix.
Share on Facebook