2023 Lamborghini Urus Performante is Leaner, Meaner, Faster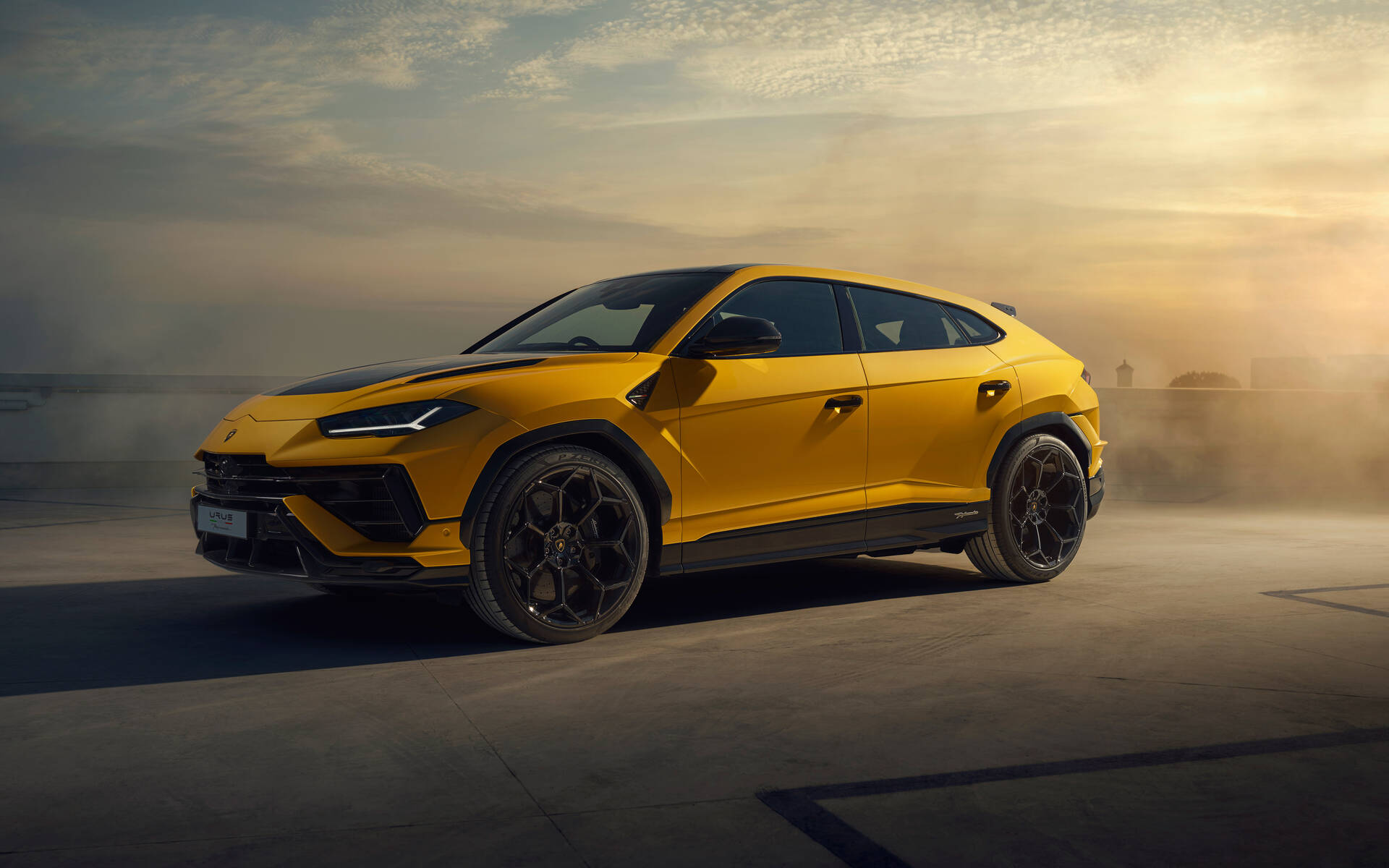 Lamborghini has taken its supercar-turned-crossover to new heights—litterally and figuratively. The new Performante variant of the Urus is aimed at drivers who want even faster acceleration and sportier handling.
With a boost of 16 horsepower pushing the twin-turbocharged V8 engine to 657 horsepower, the explosive Urus Performante accelerates from 0-100 km/h in just 3.3 seconds, an improvement of three tenths of a second. Max torque is still rated at 627 pound-feet, while top speed is 306 km/h.
Ahead of its premiere, a prototype of this Lambo set a new record in the production SUV category on the Pikes Peak International Hill Climb Road, crossing the finish line at 14,115 feet in 10:32.064 and beating the previous 2018 record of 10:49.902. Impressive, eh?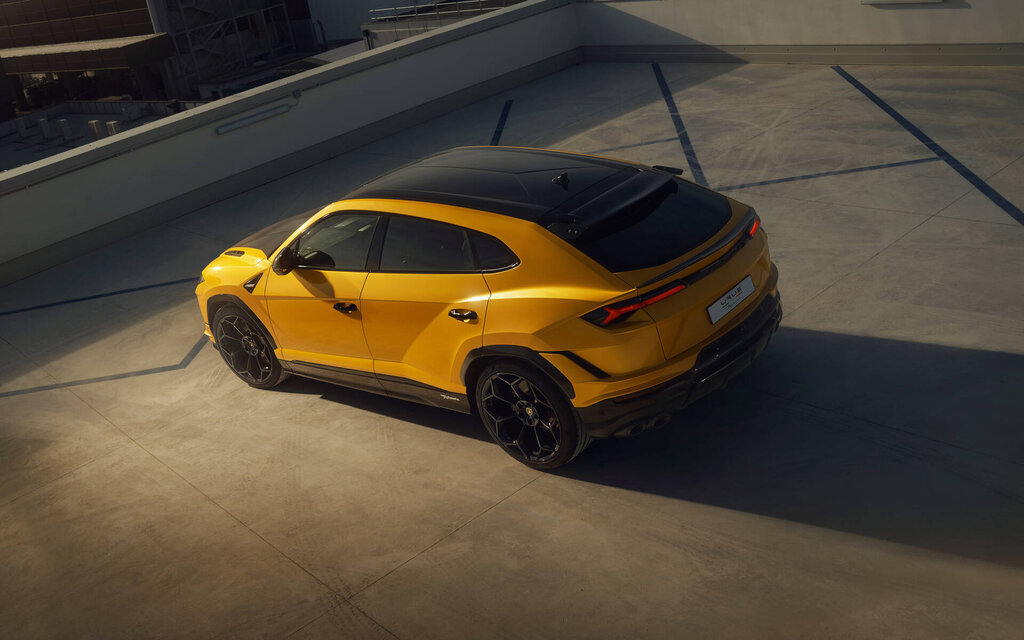 The team of engineers in Sant'Agata Bolognese fitted a new differential that improves torque distribution, widened the tracks by 16 mm and lowered the chassis by 20 mm thanks to new steel springs. The newly designed rear spoiler with carbon fibre fins, which takes inspiration from the Aventador SVJ, increases rear downforce by 38 percent. New semi-slick Pirelli P Zero tires wrap the 22-inch forged or 23-inch lightweight alloy wheels.
Speaking of weight, the Urus Performante is 47 kilograms lighter overall than the base Urus, which also explains its enhanced abilities. The extensive use of composite materials makes it the SUV with the highest number of carbon fibre parts in its segment, Lamborghini insists. The optional carbon fibre roof emulates super sport models such as the Huracán Performante and Super Trofeo.
It's impossible to overlook the redesigned bumpers and air intakes, which give the vehicle an extra layer of aggressiveness and improve cooling efficiency. The two-tone exterior is complemented by a black Alcantara interior with new hexagonal seat stitching design.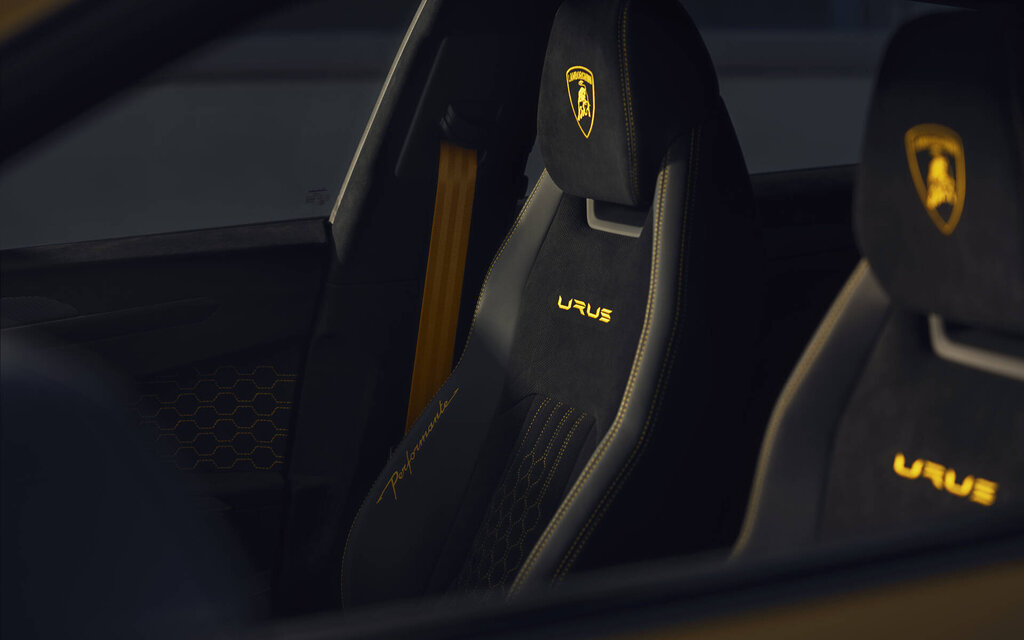 Drivers will also appreciate the revised steering system enhancing the connection with the road with precise inputs and direct feedback, the automaker claims. What's more, the Strada, Sport and Corsa drive modes are recalibrated, too, and a new Rally mode is added for those who dare to take the Urus out on loose dirt and enjoy some sideways action.
The 2023 Lamborghini Urus Performante will start at $260,676 in the U.S. Canadian availability and pricing will be announced at a later date. In the meantime, don't miss the photo gallery up top!
Share on Facebook