2023 Toyota Crown is the Avalon Replacement You Never Expected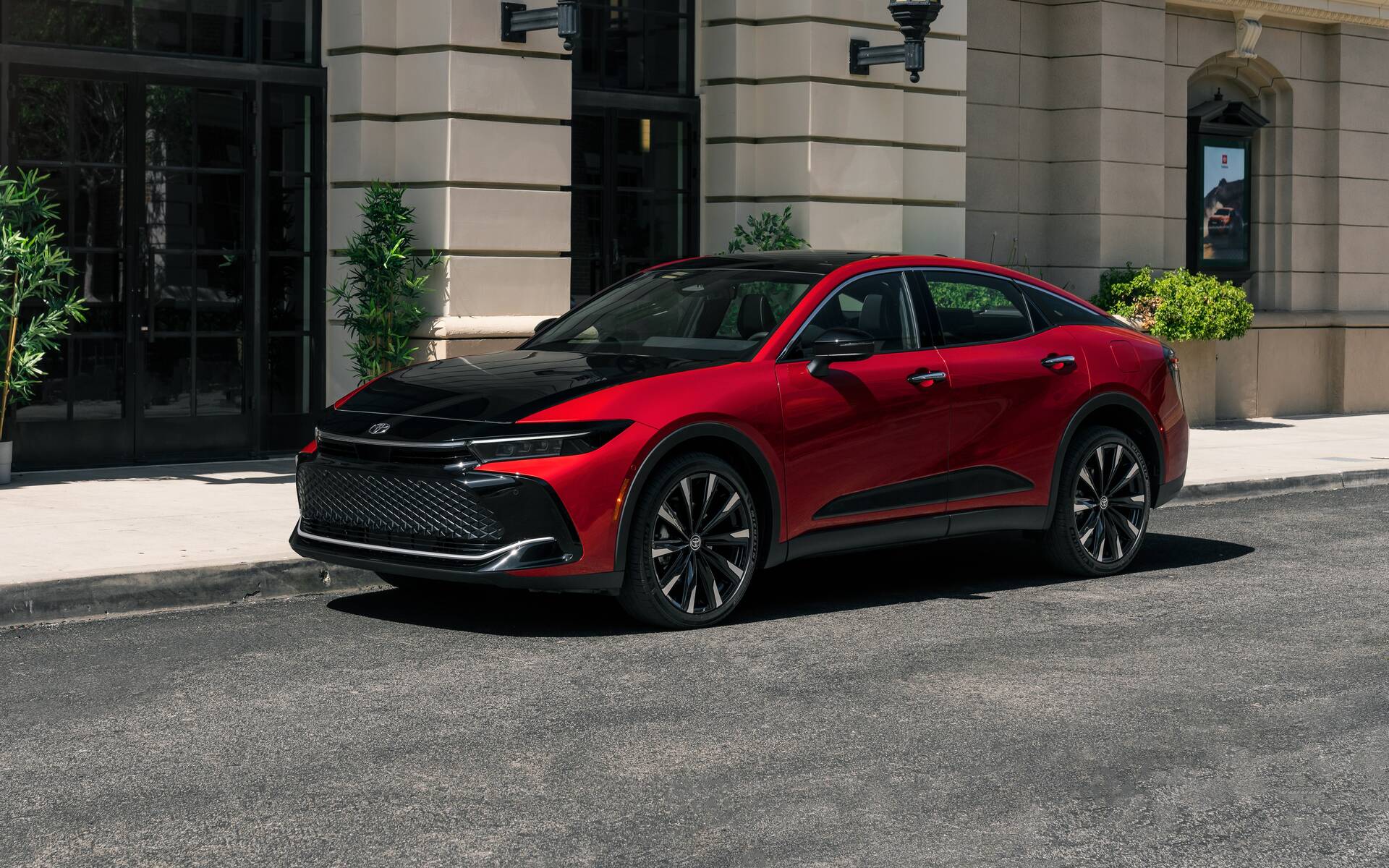 After eliminating the Avalon in Canada for 2022, Toyota will do the same in the U.S. for 2023. That makes perfect sense—consumers no longer seem to care about conventional full-size sedans. However, the automaker has found a surprising and intriguing replacement.
Meet the all-new 2023 Toyota Crown!
A Sedan for the SUV Crowd
Unveiled in a world premiere today, the Crown will go on sale in Canada this fall—exactly 50 years after one of its forebearers left the North American market (the name has been around since the Toyopet Crown introduced in 1955 and has evolved through 15 generations over time).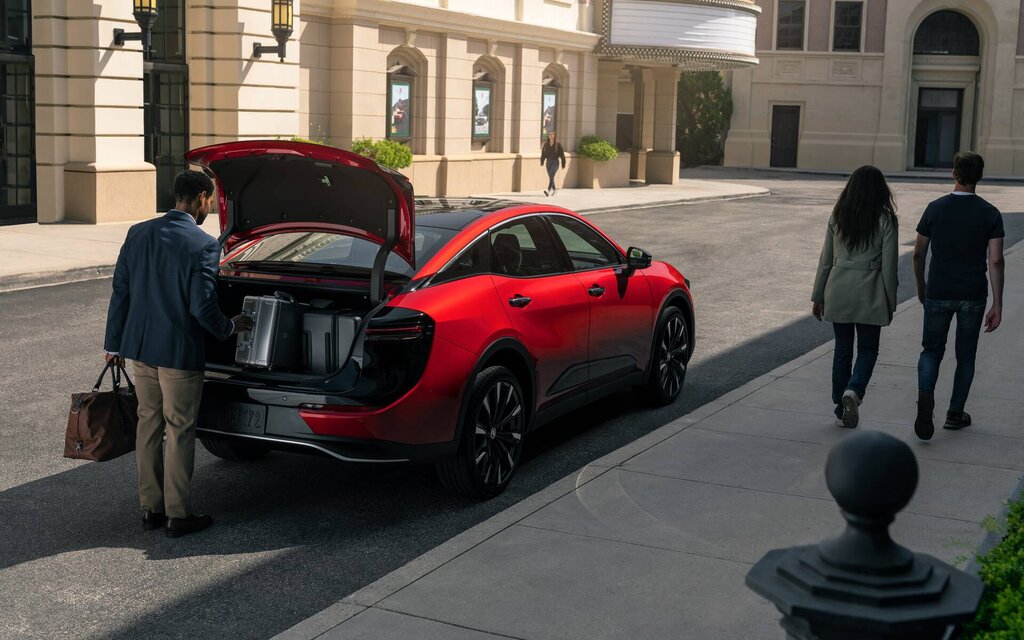 This reinterpretation of the Japanese classic is shaped like a high-riding, boldly styled sedan that wants to play in the same league as those SUVs everyone is crazy about. While cargo space is not yet specified, the Crown shares its TNGA-K platform with other Toyota cars and crossovers. It comes standard with electronic AWD and a newly designed suspension with a multi-link setup in the rear, plus 19- or 21-inch wheels depending on the model.
Two Hybrid Options
In XLE and Limited trim, the 2023 Toyota Crown combines a naturally aspirated 2.5-litre four-cylinder engine with two electric motors and a CVT. Output is 236 horsepower, and Toyota says that torque split can vary from 100-0 to 20-80 depending on the conditions. Fuel consumption is just 6.2 L/100 km.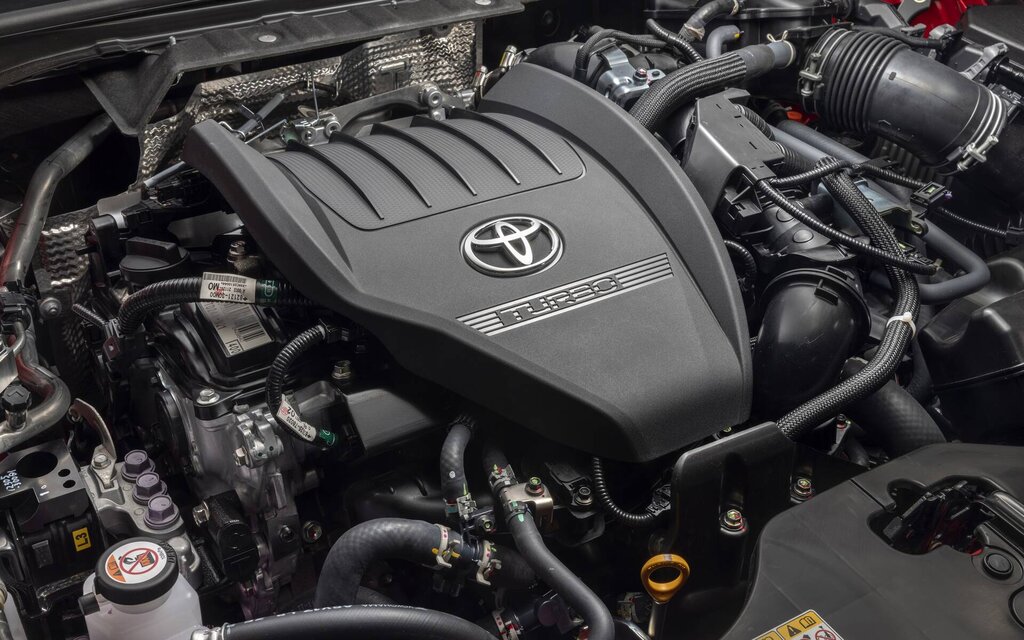 Meanwhile, the top-line Platinum model with Hybrid MAX technology uses a turbocharged 2.4-litre four-cylinder engine (delivering peak torque from 2,000-3,000 rpm) along with two electric motors. The combination produces 340 horsepower, while a more advanced AWD system adjusts torque distribution from 70-30 to 20-80. Here, fuel consumption amounts to 8.4 L/100 km.
In addition to EV, Eco, Normal and Sport modes, the Crown Platinum offers Sport+, Comfort and Custom modes, the latter allowing drivers to pick the settings they want. It's also the only model to get a six-speed automatic transmission and adaptive variable suspension for a more engaging driving experience.
Unique Looks
It's hard to categorize or define exactly what the 2023 Toyota Crown is since it looks like nothing else on the road right now. We're a far cry from the late Avalon, that's for sure. The exterior is sporty and aerodynamic, with contrasting elements on the body and a long, fastback-style roofline. Generous ground clearance makes access to the cabin easier and elevates the driving position for improved visibility on the road.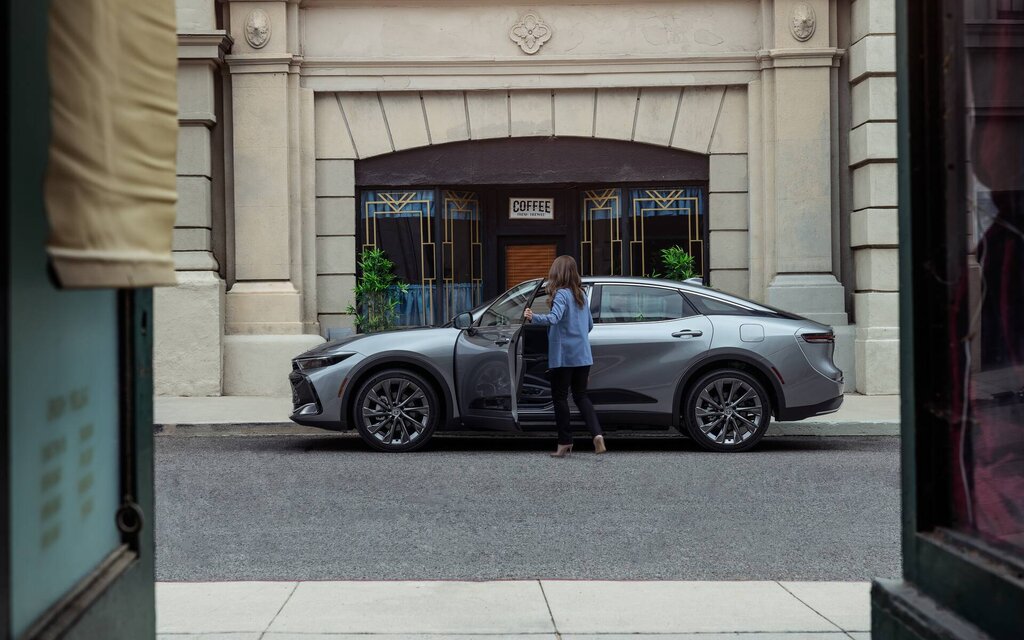 In the rear, the taillights are just a thin, full-width LED strip, while the tailpipes are smartly concealed. The Platinum model (the red one on the pictures) stands out with larger wheels and a black treatment at both ends.
Quiet and High-Tech Interior
Inside, the 2023 Toyota Crown has benefited from a focus on styling and noise insulation, not to mention comfort and technology. All models feature acoustic glass, eight-way power adjustable front seats, a 12.3-inch digital instrument cluster and a similarly sized touchscreen.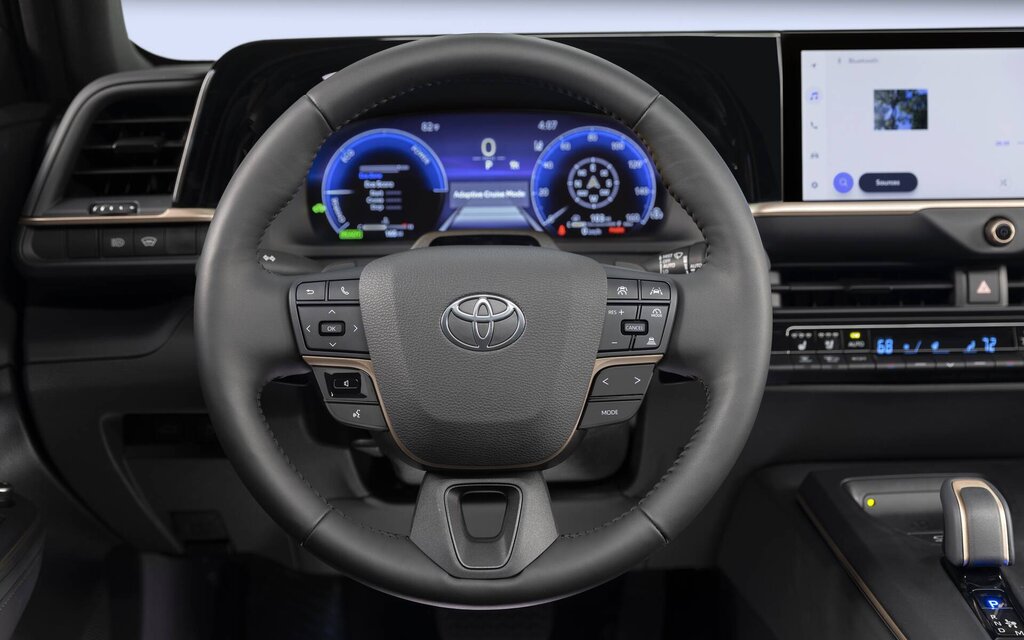 Toyota's new infotainment system is included, of course, complete with a virtual assistant, cloud-based navigation, over-the-air updates and several connected services. Wireless Android Auto and Apple CarPlay is another goodie.
Limited and Platinum models add genuine leather, a panoramic roof, LED ambient lighting, as well as ventilated front seats and heated rear seats. The Toyota Safety Sense 3.0 suite of advanced driver assistance systems rounds out the highlights along with parking assist supporting both parallel and perpendicular manoeuvres.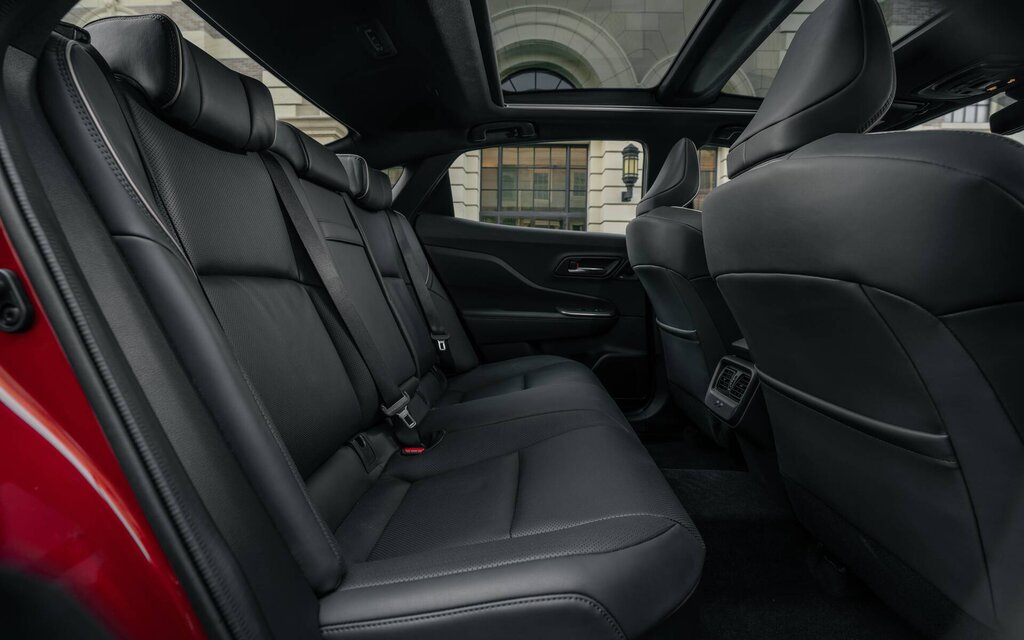 Nice move, Toyota. Pricing for the all-new Crown will be announced closer to launch this fall. 
Share on Facebook