2023 BMW M4 CSL: Canada to Get 41 of Those 543-Horsepower Racers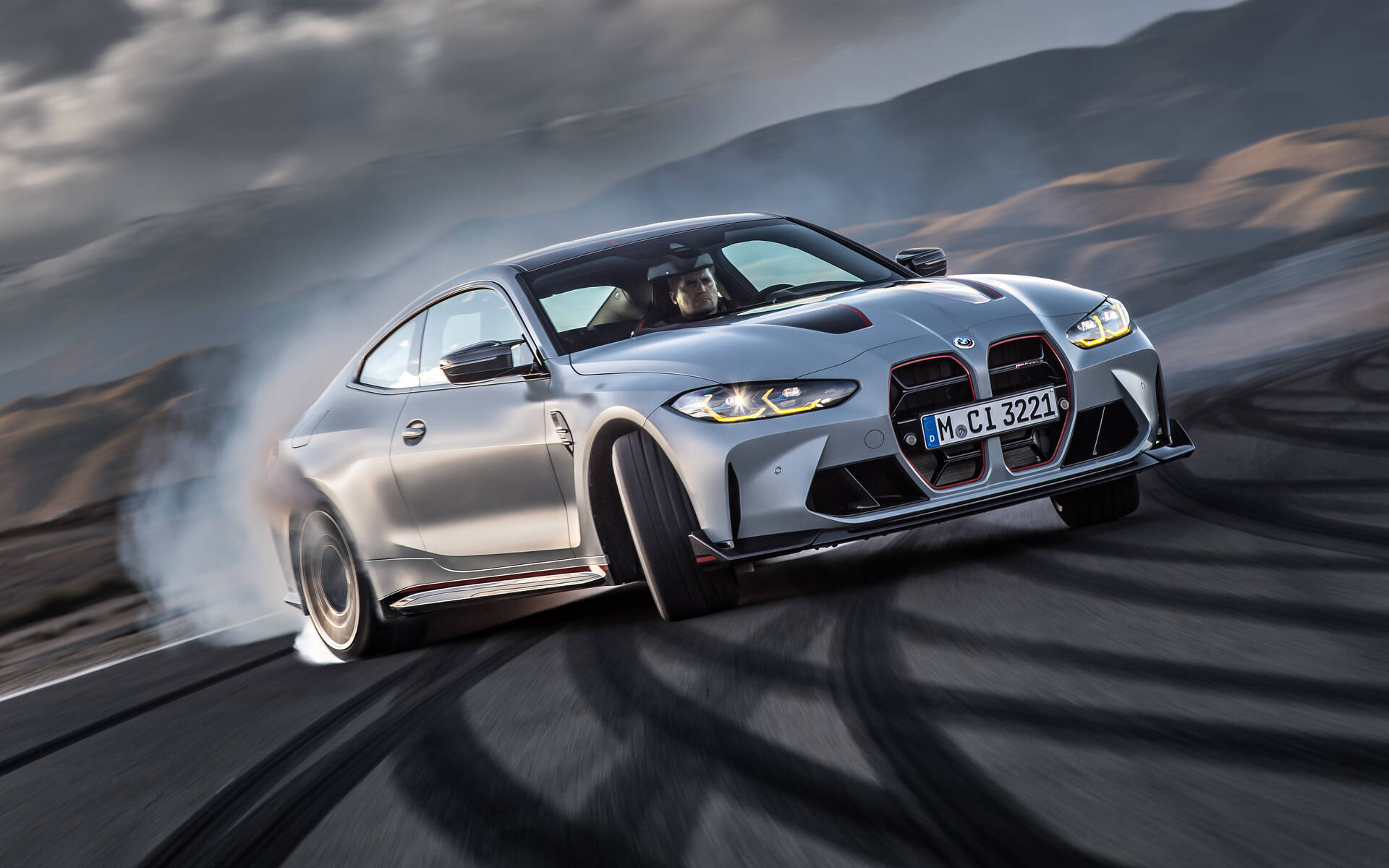 As it turns 50, BMW M is celebrating with a very special and limited edition of the M4 high-performance coupe that brings back the CSL (Competition Sport Lightweight) moniker.
Limited how? Well, production starts in July and will stop at 1,000 units, only 41 of which will head to Canada, priced at a whopping $166,500 apiece.
The new 2023 BMW M4 CSL is a hardcore machine cranked up to 543 horsepower—a gain of 40 horsepower from the M4 Competition—making it the fastest production BMW to ever lap the Nordschleife, doing so in 7:20.2.
The six-cylinder engine still generates 479 pound-feet of torque, but boost pressure is increased from 24.7 psi to 30.5 psi and, fortunately, a unique strut brace over the engine compartment helps keep everything under control. By the way, the M4 CSL can sprint from 0-100 km/h in 3.7 seconds, while top speed is electronically limited at 307 km/h.
The car could have been slightly more explosive with xDrive all-wheel drive, mind you, but power is entirely sent to the rear wheels. An eight-speed M automatic transmission is also part of the mix.
Serious Diet
The other half of the BMW M4 CSL's story is a weight reduction of 108 kilograms (240 pounds) versus the M4 Competition. First, the hood, roof and trunk lid are all made of carbon fibre. So are the two M bucket seats up front, while the rear seats have been replaced by two helmet storage compartments.
Next, you'll find a lightweight titanium exhaust system, exclusive M light-alloy wheels, M carbon ceramic brakes and forged chassis components, not to mention ultra-lightweight sound insulation (which there is also less of).
On top of that, BMW incorporated a model-specific, weight-minimized kidney grille that has a more minimalist design than on the standard M4, with fewer slats and wide spaces between them optimizing airflow to the radiators. 
Aggressive profile
Other features that set the new M4 CSL apart include a lower ride height, revised M adaptive suspension accounting for the new power-to-weight ratio, and Michelin Pilot Sport Cup 2 R tires (275/35ZR19 front, 285/30ZR20 rear).
As you can see on the pictures, styling is enhanced with a number of contrast elements, such as red stripes accentuating the main details of the car. That's also true inside, where the full bucket seats were developed exclusively for the M4 CSL with the focus on the demands of track driving. Forget about comfort features such as heating, lumbar support and power adjustment—unless you opt for the optional seats.
The BMW M4 CSL is a seriously hardcore coupe which we hope those 41 Canadian customers will know how to put to good use.
Share on Facebook