The 900-Horsepower Brabus Crawler AMG G63 Costs $1M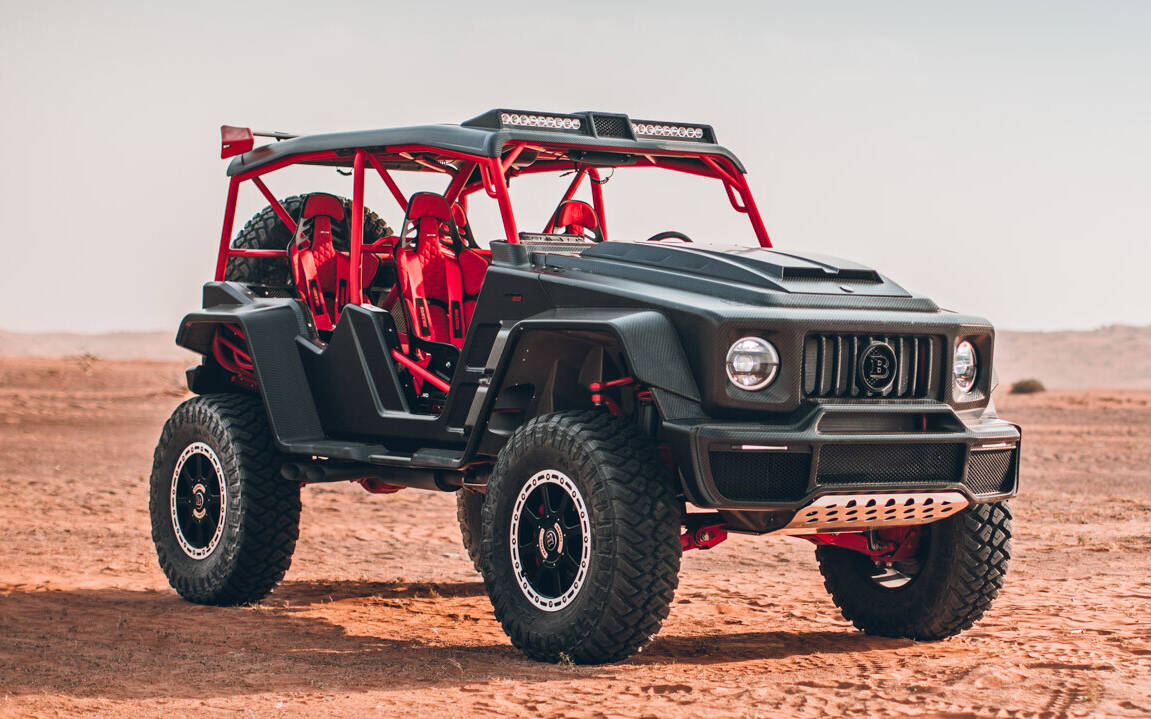 The Mercedes-AMG G 63 boasts impressive off-roading capabilities. But realistically speaking, G 63 spottings are much more frequent on city streets than in the the middle of the forest... or desert.
German tuning firm Brabus is known for its extravagant creations based on Mercedes's most opulent SUV. Ridiculous amounts of horsepower, capabilities and technologies have been added this model for years by the specialty brand, and its wealthy customer base is always back for more.
Meet the Brabus 900 Crawler, an insane G-Class-based dune buggy that boasts 888 horsepower. At first glance, you'll notice that there isn't much left of the G-Class on there. This beast is doorless and sits on a high-off-the-ground tubular chassis. But it's all AMG under the hood thanks to the twin-turbo V8 that has been bumped to 4.5-litres to output 900 horsepower and a whopping 922 lb-ft of torque.
Brabus says the torque is electronically limited to 774 lb-ft in order to keep the nine-speed automatic gearbox together. But the Brabus 900 Crawler can still speed from 0 to 100 km/h in only 3.4 seconds!
Carbon Fibre Heaven
Aesthetically, this high-end dune buggy sports copious amounts of carbon fibre. This helped shave close to 1,000 pounds of weight from the factory G63.
With 53 centimetres of ground clearance, it is higher than the Ford Bronco (29.4 cm) and Jeep Wrangler (27.4 cm). It also sports one-piece forged wheels with 40-inch R20 off-road tires.
Climb on board the Brabus 900 Crawler and you will be treated to full-carbon racing seats, a state-of-the-art GPS navigation system with topographic maps and satellite imagery, and a sophisticated 2-way communication system so the driver and passengers can communicate with each other thanks to intercoms integrated in four BRABUS carbon helmets. We have a feeling this thing gets pretty loud!
The price of this sand-eating behemoth is also quite impressive. Buyers will have to dish out no less than €749,000, which is roughly the equivalent of 1 million Canadian dollars.
Share on Facebook