Brabus Casts Spell on New Mercedes-Benz S-Class With the 500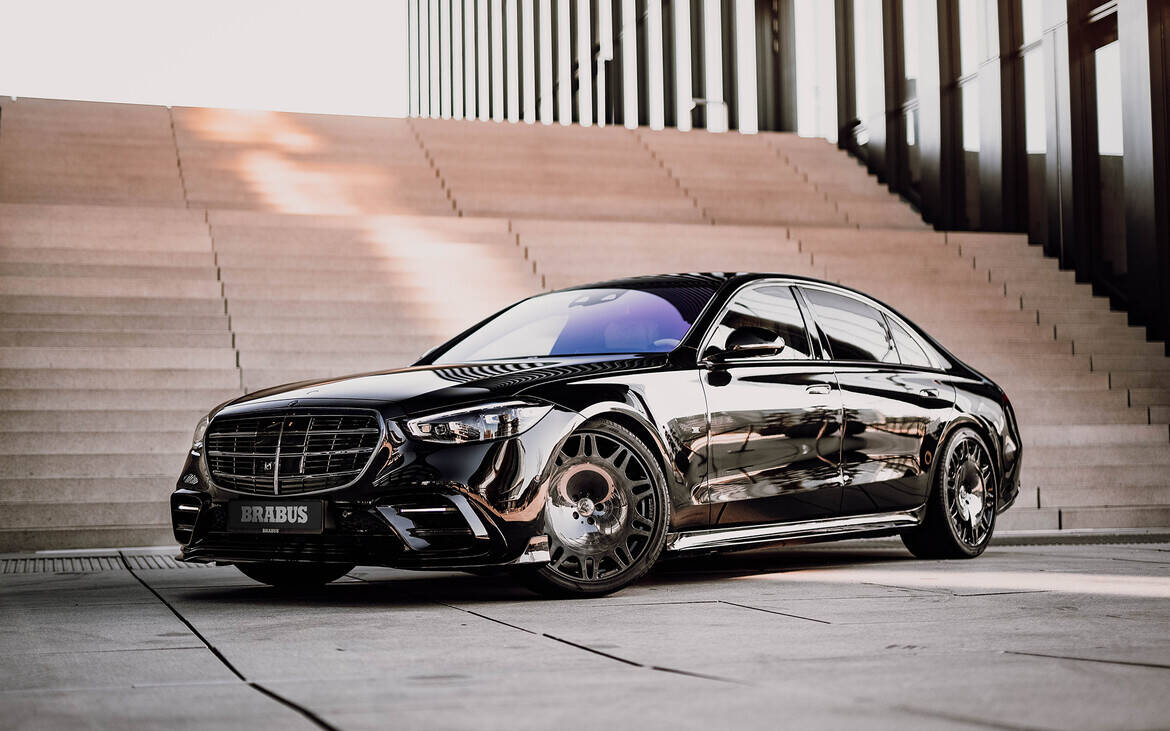 Brabus has been taking German cars to new levels since 1977. While the common man might consider the new Mercedes-Benz S 500 as the gateway to S-Class sedan lineup and a non-compromising blend between performance and luxury, Constantin Buschmann and the team at Brabus accepted the challenge (as always) and used it as a canvas to let their imagination soar and polish this blend even further.
Blacked Out and Decked Out
Outside, the Brabus 500 sits on the coachbuilder's own set of forged 21″ wheels. These monoblock masterpieces are combined with Brabus' own iteration of MB's Airmatic suspension, which has been lowered by one inch.
The body has sustained an extensive amount of work, with an added custom aerodynamic-enhancement kit with custom BRABUS front spoiler as well as side air intakes in the front bumper that Brabus claims "improve overall aerodynamic efficiency by reducing front-axle lift."
The tuner also installed a rear bumper insert, integrated LED side markers as well as the distinctive black chromed tailpipes.
S-Class Coupe Performance, Minus the Ferocity
Brabus uploaded its own performance-tuned mapping in the six-cylinder turbo engine's brains to kick up the horsepower from 435 hp to 500 hp, the torque also gets a bump from 384 lb-ft to 435 lb-ft.
This translates to a 0-100 km/h sprint of just 4.7 seconds, basically getting close the S 560 Coupe in terms of acceleration, but with less transmission farts, roughness and exhaust cacophony.
Brabus can deliver a turnkey 500 to anyone willing to dish out the dough, but current owners of the S 500 can also fit the package onto their ride.
Share on Facebook