Compact SUVs Struggle Mightily in IIHS' New Side Crash Test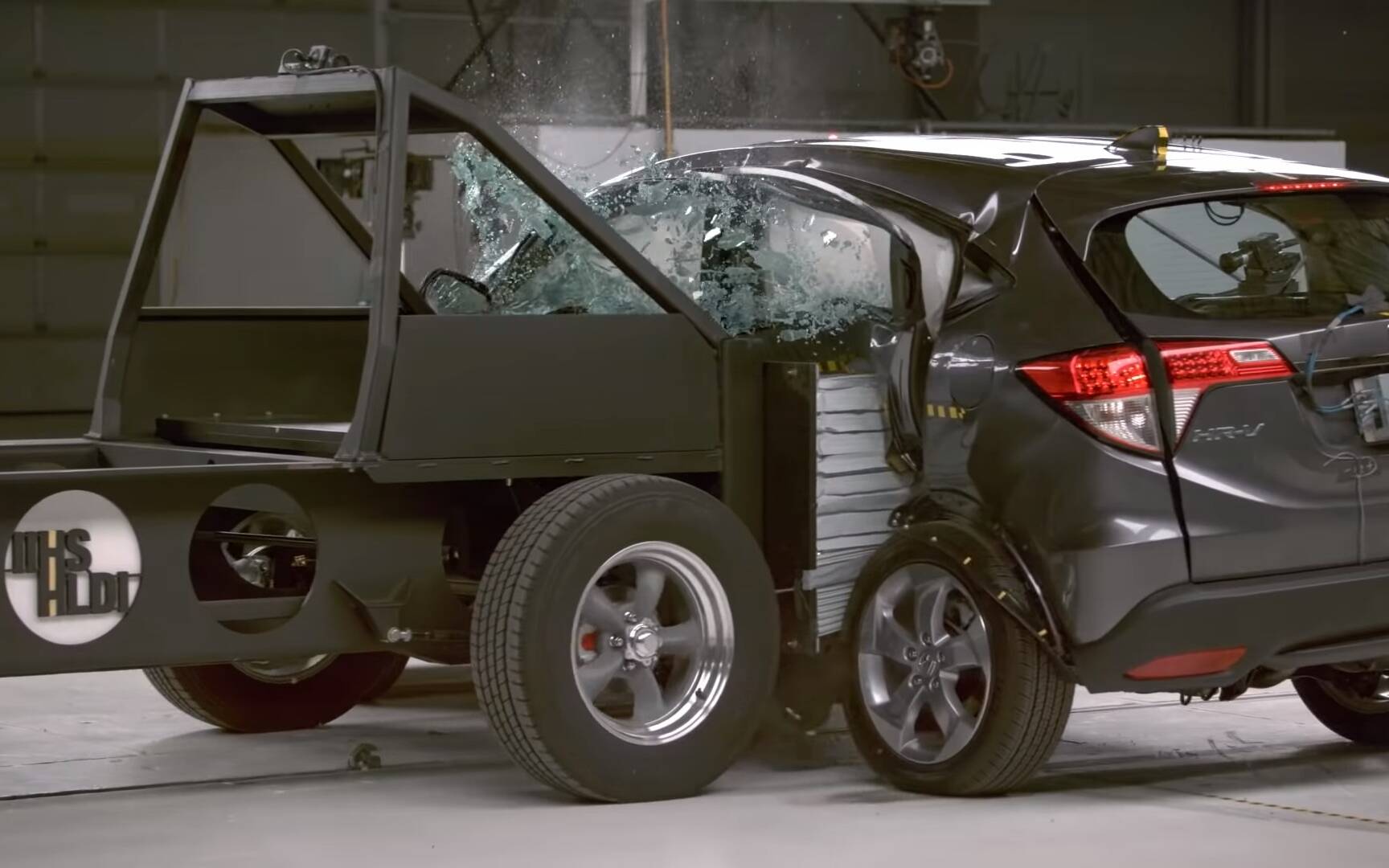 The U.S. Insurance Institute for Highway Safety (IIHS) has completed new, tougher side crash tests to address higher-speed crashes that continue to cause fatalities and found out that 19 out of 20 compact SUVs failed to earn a "Good" overall rating.
The lone exception? The 2021 Mazda CX-5.
Nine models received an "Acceptable" rating: Audi Q3, Buick Encore, Chevrolet Trax, Honda CR-V, Nissan Rogue, Subaru Forester, Toyota RAV4, Toyota Venza and Volvo XC40.
Then it gets much worse as another eight earned a "Marginal" rating: Chevrolet Equinox, Ford Escape, GMC Terrain, Hyundai Tucson, Jeep Compass, Jeep Renegade, Kia Sportage and Lincoln Corsair. Surprisingly, all but the GMC and the two Jeeps were previously given an IIHS Top Safety Pick award for 2021. It's worth mentioning, however, that the IIHS has not yet tested the redesigned 2022 Compass and Tucson.
The Honda HR-V and Mitsubishi Eclipse Cross rank at the bottom with a "Poor" overall rating as the integrity of their passenger compartment was severely compromised during the high-speed side crash test.
"Obviously, these results aren't great, but they're in line with what we expected when we adopted this more stringent test," said IIHS Senior Research Engineer Becky Mueller, whose research formed the foundation for the new test protocol.
All 20 compact SUVs earned good ratings in the first-generation side test. The new barrier weighs 4,180 pounds—close to the weight of modern midsize SUVs—and strikes the test vehicle at 60 km/h, compared with a 3,300-pound barrier traveling at 50 km/h in the original evaluation.
The IIHS noted that all the models it tested effectively protected the head and neck, but few were able to provide similar protection for the chest and pelvis. A likely explanation is that the new striking barrier bends around the B-pillar between the driver and rear passenger doors. As a result, depressions are formed in the front and rear doors of the struck vehicle and the occupant space can be compromised even if the B-pillar can withstand the higher-speed impact.
In the case of the HR-V, the B-pillar began to tear away from the frame, allowing the side of the vehicle to crush inward almost to the centre of the driver seat.
Rather than similar flaws, there were many different reasons why the nine acceptable-rated vehicles fell short of a good rating: a marginal driver chest injury for the Encore, inadequate head-protecting airbags for the Rogue, heightened injury measures for the driver's pelvis for the RAV4, and so forth.
"There's no single reason why so many side crashes still result in fatalities, but these results provide a roadmap for specific improvements that can save lives," Mueller said.
Share on Facebook