2021 Porsche Taycan 4S: Elektrisch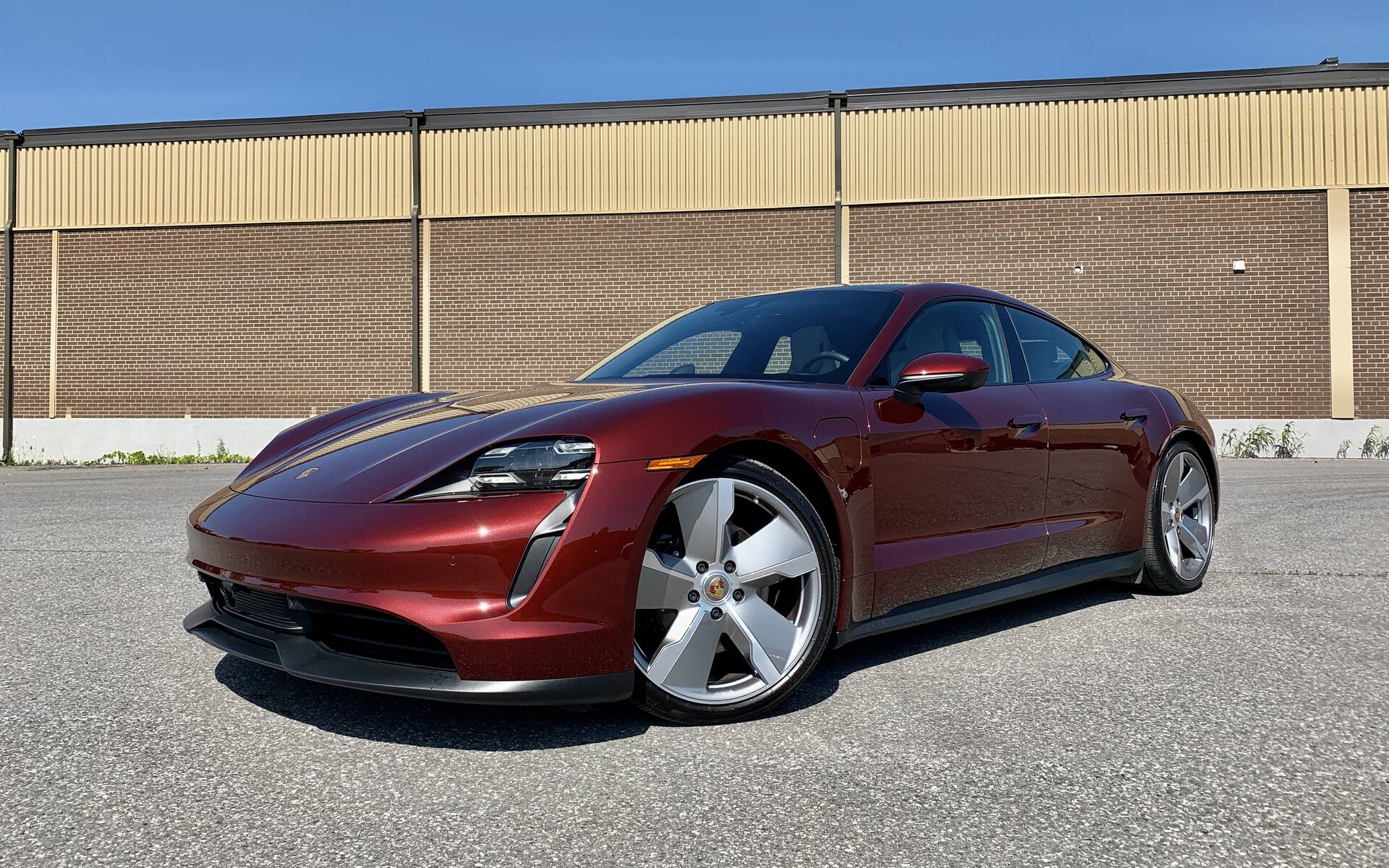 Strong points

Unmatched driving experience
Elegant looks
Breathtaking performance
Flawless fit and finish

Weak points

Expensive entry-level model
Lots of expensive options, too
Full report
Sharing platforms, powertrains and technologies between an automaker's various brands and products is not only common these days but also critical to success. This has led Volkswagen AG to develop the new Audi e-tron GT right around the same time as the spectacular Porsche Taycan, which seems to grab all the attention.
We've covered and reviewed both here at The Car Guide. Below are our latest impressions and thoughts on the entry-level Taycan 4S.
Genuine Porsche
The introduction of the Taycan two years ago was a major event for Porsche, but it rubbed many fans and purists the wrong way because of the switch to a pure electric drive. Tradition is important, sure, but you can't deny progress. And that's exactly what the Taycan embodies.
Halfway through the week we spent with this electrifying sedan, we stopped counting the number of people who came to us either with a puzzled or admiring look on their faces wanting to learn more about the car. Our answer was always the same: yes, it's electric, but it's a Porsche first and foremost. The minute you drive it, you know.
Breathtaking Performance
The Porsche Taycan is different from every other electric car out there, except for the Tesla Model S. The base Taycan 4S sedan serves as the gateway to the lineup along with the Taycan 4 Cross Turismo wagon, but with as much as 562 horsepower on tap when you select the Performance Battery Plus, there's absolutely nothing basic about this model. By the way, output is rated at 429 horsepower with the standard Performance Battery.
Consequently, the Taycan 4S can sprint from 0-100 km/h in four seconds flat with Launch Control, which is certainly quick enough to take your breath away. As a matter of fact, we might as well call it a rocket.
Acceleration is violent yet completely silent, which is a pretty eerie feeling. The Taycan 4S also handles and corners like few other sports sedans can. The low centre of gravity and superb weight distribution make it amazingly agile. As for steering, it's even sharper than what you'd expect. On all fronts, this car impresses and knows how to put on show.
What About Efficiency?
The Porsche Taycan 4S doesn't burn too many electrons considering the performance it delivers. At the end of our weeklong test, we recorded an average of 20.1 kWh/100 km.
When it comes to range, the Taycan 4S equipped with the Performance Battery Plus can travel up to 327 kilometres according to the U.S. Environmental Protection Agency (EPA). That might not sound like a lot, but Porsche says drivers can achieve longer distances in the right conditions. We tend to agree—327 km is a conservative rating.
Officially, you can charge the aforementioned battery from 5-80 percent in 93 minutes when plugged into a 50-kW DC fast charger. On our watch, it went from 37-70 percent in 49 minutes using a similar power source.
Scary Price
While Stuttgart-based automaker has made efforts since the start of the new millennium to launch more affordable and more mainstream products, such as the Boxster that became the 718 and especially the Macan crossover, other Porsche models are priced out of the reach of nearly all customers. The Taycan is one of them.
Starting at $121,700, the Taycan 4S sedan slots just above the Taycan 4 Cross Turismo at $119,900. And as always with Porsche, you have a ton of expensive options to choose from. Our tester featured 21-inch wheels ($5,560), Sport Chrono package ($1,510), Performance Battery Plus ($6,360), adaptive cruise control ($4,110) and Premium package ($8,190) including a panoramic sunroof and camera system. It ended up with a price tag just shy of $159,000.
If you're interested, and have deeper pockets, the Taycan Turbo starts at $175,000 while the top-line Turbo S Cross Turismo costs a whopping $218,000.
Flawless Fit and Finish
There are only a handful of luxury electric sedans on the market right now. The Taycan's biggest rival is arguably the aging-but-refreshed-for-2021 Tesla Model S. Unlike the latter, build quality, fit and finish are beyond reproach. What else did you expect from Porsche?
The black and beige interior proves quite elegant and matches well with the cherry red body. Material selection is outstanding, and it's all put together flawlessly. The full glass roof floods the cabin with sunlight and we didn't hear a single noise coming from this particular area. Of course, that could change after 200,000 kilometres.
Share on Facebook