2022 MINI Cooper: Refreshed and More Mature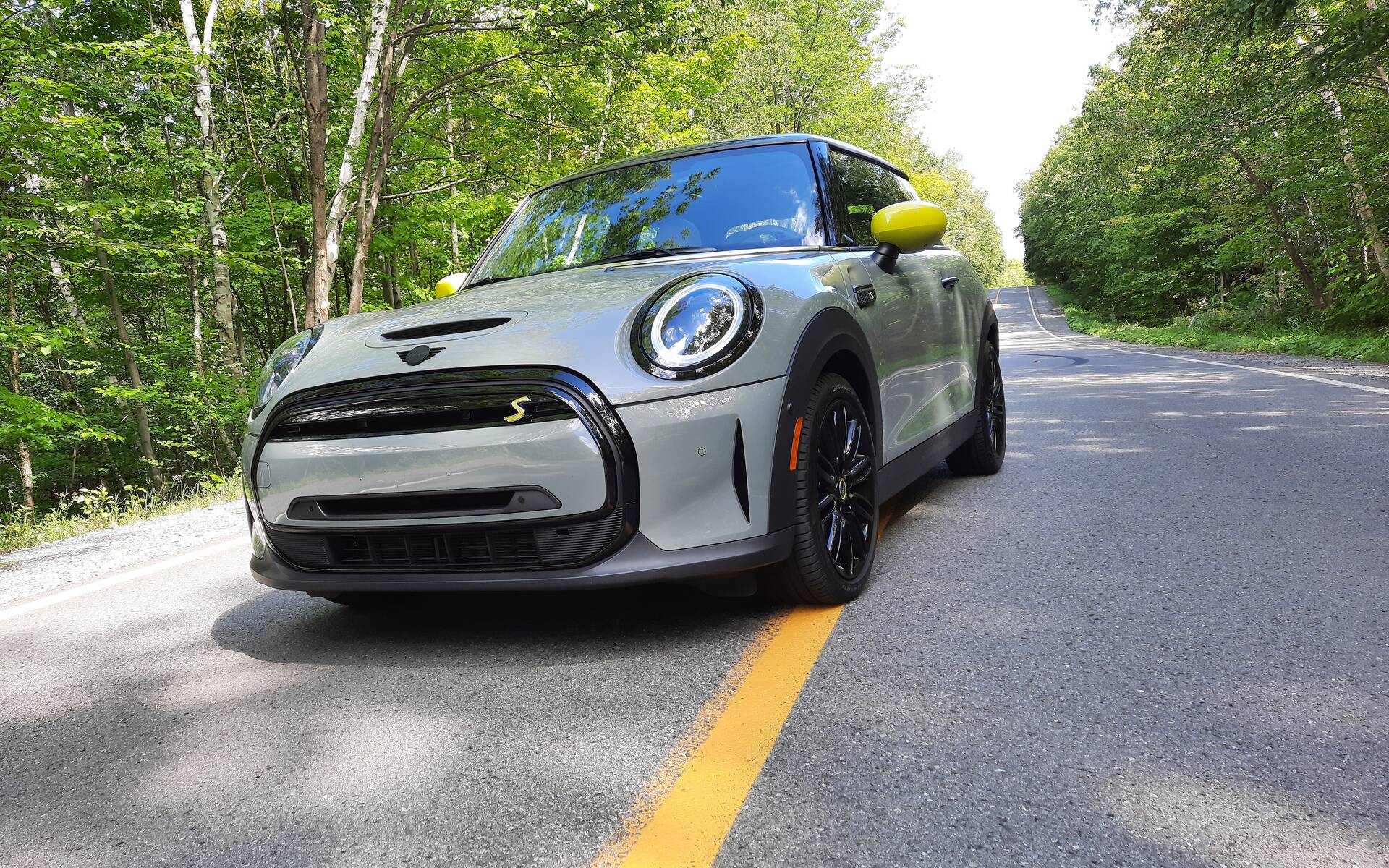 Strong points

Smartly updated design and interior
Exceptional handling
Interesting choice of powertrains

Weak points

Limited access and space (3 Door)
Limited range (Cooper SE)
Expensive options/packages
Full report
The MINI is an electrifying little car, especially in John Cooper Works trim. And since 2020 it's just plain electric, what with the addition of the zero-emission Cooper SE.
It's a major shift for a brand so steeped in history, yet only the beginning: the last model with a combustion-engine variant will be launched in 2025. By the early 2030s, MINI will be exclusively fully electric.
In the meantime, customers have a number of powertrain options to choose from depending on their needs and driving preferences. Why should you buy a 2022 MINI Cooper? Read on.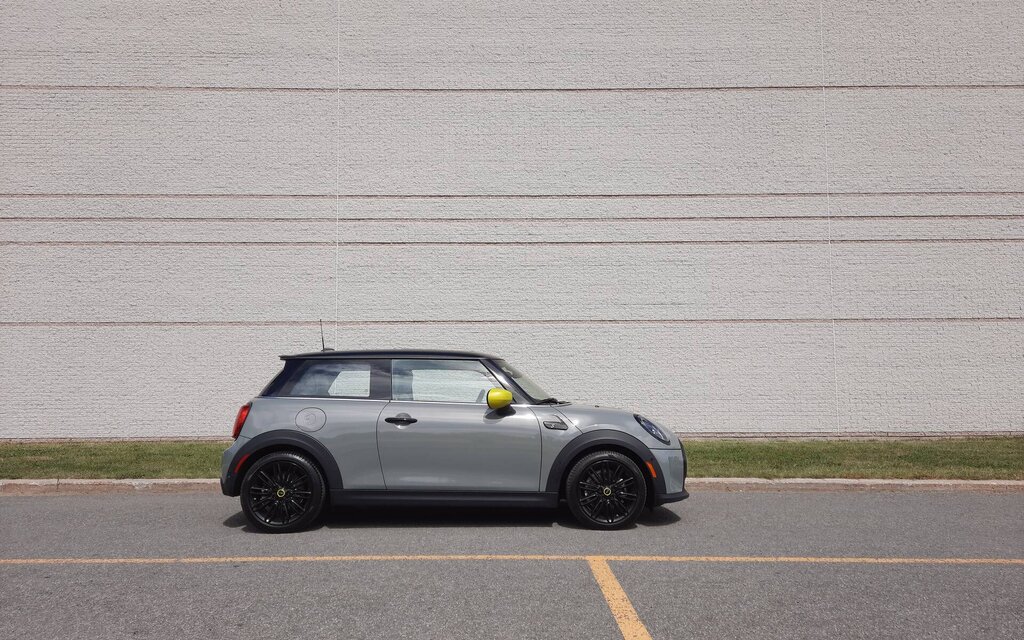 Refreshed Inside and Out
The third generation of the modern MINI has received a second update following the one that was performed in 2019. Nothing major, granted, but the car looks and feels more mature and distinctive now.
There's a big black surround encompassing the grille and lower intakes. The position lights are replaced by vertical air inlets placed far to the outside, which serve as an opening for the air curtains in order to optimize aerodynamics. The central bumper strip is in body colour rather than in black. Also, LED headlights are now included as standard.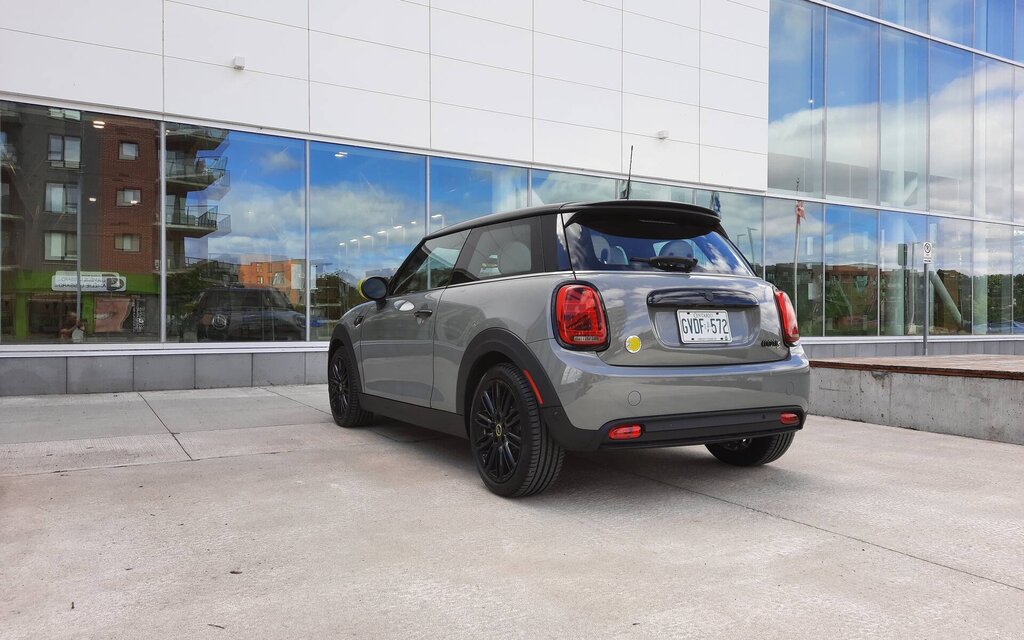 The revised side scuttles with LED markers are easy to overlook, but not the new wheel designs. Our tester featured stylish black "Tentacle" wheels, and it would have looked even cooler with the "Pulse" alloys (our favourite). In the rear, the bumper was revised for a cleaner look, while the taillights in Union Jack design are now also part of the standard equipment range.
Inside, we like the new sport steering wheel (optionally heated) with more modern and user-friendly controls as well as the five-inch digital instrument panel mounted behind. The newly designed surfaces and air outlets combined with less chrome are appreciated, just like the new ambient lighting options. Taking centre stage is an 8.8-inch display with new Piano Black high-gloss surround as standard. Like connectivity? The new mobile app replacing MINI Connected is just what you need.
The available sport seats are nicely sculpted (not too tight) and comfortable. Light-coloured leather combined with the optional panoramic roof is an excellent way to prevent claustrophobia inside such a diminutive automobile as the MINI 3 Door. Our main complaint, other than the usual lack of space and storage, is the missing power adjustments for the driver's seat—even in the Cooper SE at over $40,000.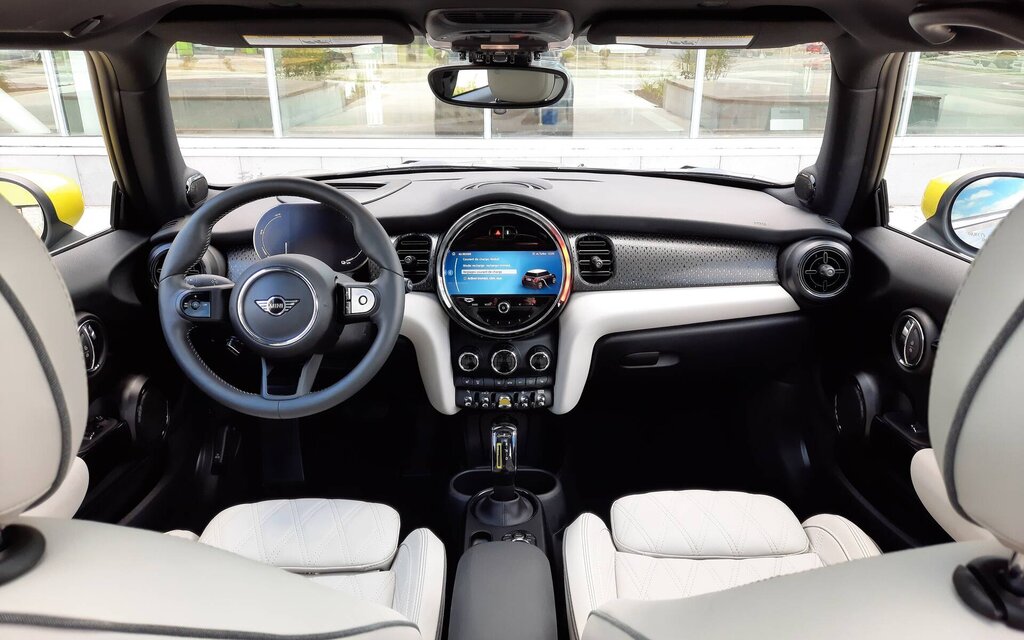 Gas or Electric?
On the road, the 2022 MINI Cooper essentially retains the same formula we all know and love. Handling is sharp and the ride isn't too stiff. Of course, it's always fun to go around potholes with such precise steering.
Since the next generation won't debut until mid-decade, it would have been nice to see MINI add a few ponies under the hood, especially the base engine which is limited to 134 horsepower (though the 162 pound-feet of torque are pleasant). That's not the case. The 228-horsepower John Cooper Works (236 lb-ft) and 189-horsepower Cooper S (207 lb-ft) remain exciting options, mind you, even more so with Sport mode turned on.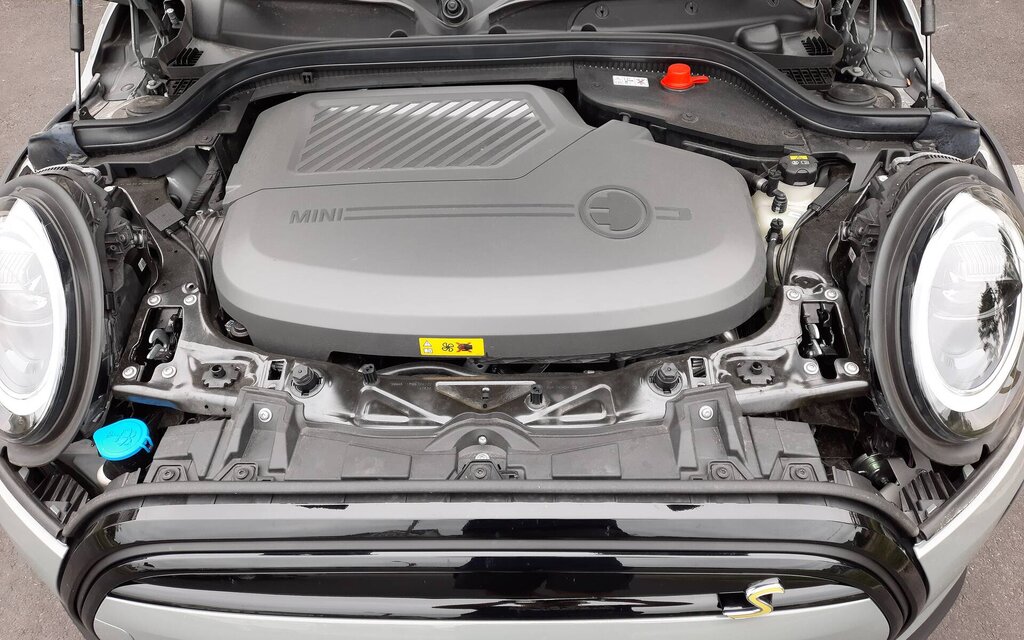 What about the MINI Cooper SE (181 hp, 199 lb-ft)? The 2022 update applies to this model, too, but you still can't have it in another body style than the 3 Door, which is too bad. We realize the car is aimed at singles and couples who rarely travel, hence the 32.6-kWh battery that provides a range of just 183 kilometres according to Natural Resources Canada. The computer once gave us a reading of 191 kilometres after a full charge, but in order to drive that far you must stay in Green+ mode all the time (definitely not as fun) and do without air conditioning.
For the target audience or even families in search of a second vehicle, that limited range is not such a big problem, really. Plugging the car after each trip is still highly recommended—and a must in winter.
Another thing you should know is that one-pedal driving is possible about 90 percent of the time (quite a contrast with a manual MINI) and that regenerative braking can be adjusted, which is a good thing because the most aggressive mode often proves unsettling at lower speeds. Acceleration is very linear thanks to the immediate torque delivery, but not quite as dynamic as that of the Cooper S and obviously a lot less fun to listen to.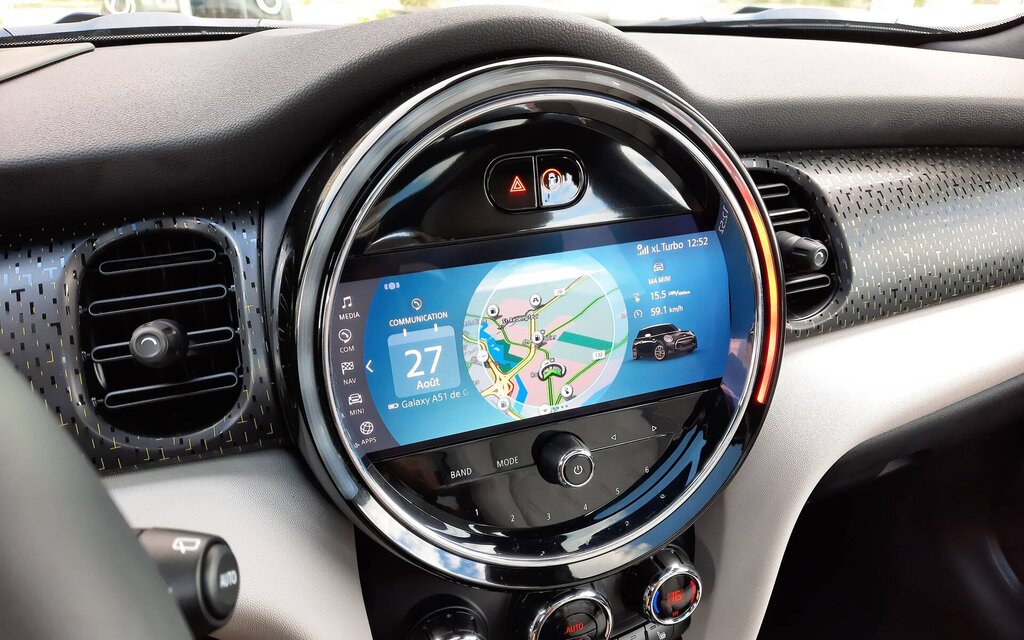 Our Verdict
The 2022 MINI Cooper is beautifully refreshed, while its reliability keeps improving. It remains more of an emotional purchase than a rational one, especially in 3 Door body style, but the MINI retains good value and you should have an easier time selling it in a few years. If you're interested in the Cooper SE, know that it qualifies for the federal rebate of $5,000 plus up to $8,000 (Quebec) in provincial incentives. 
Share on Facebook