GMC Shares Key Insights on
Hummer EV

SUV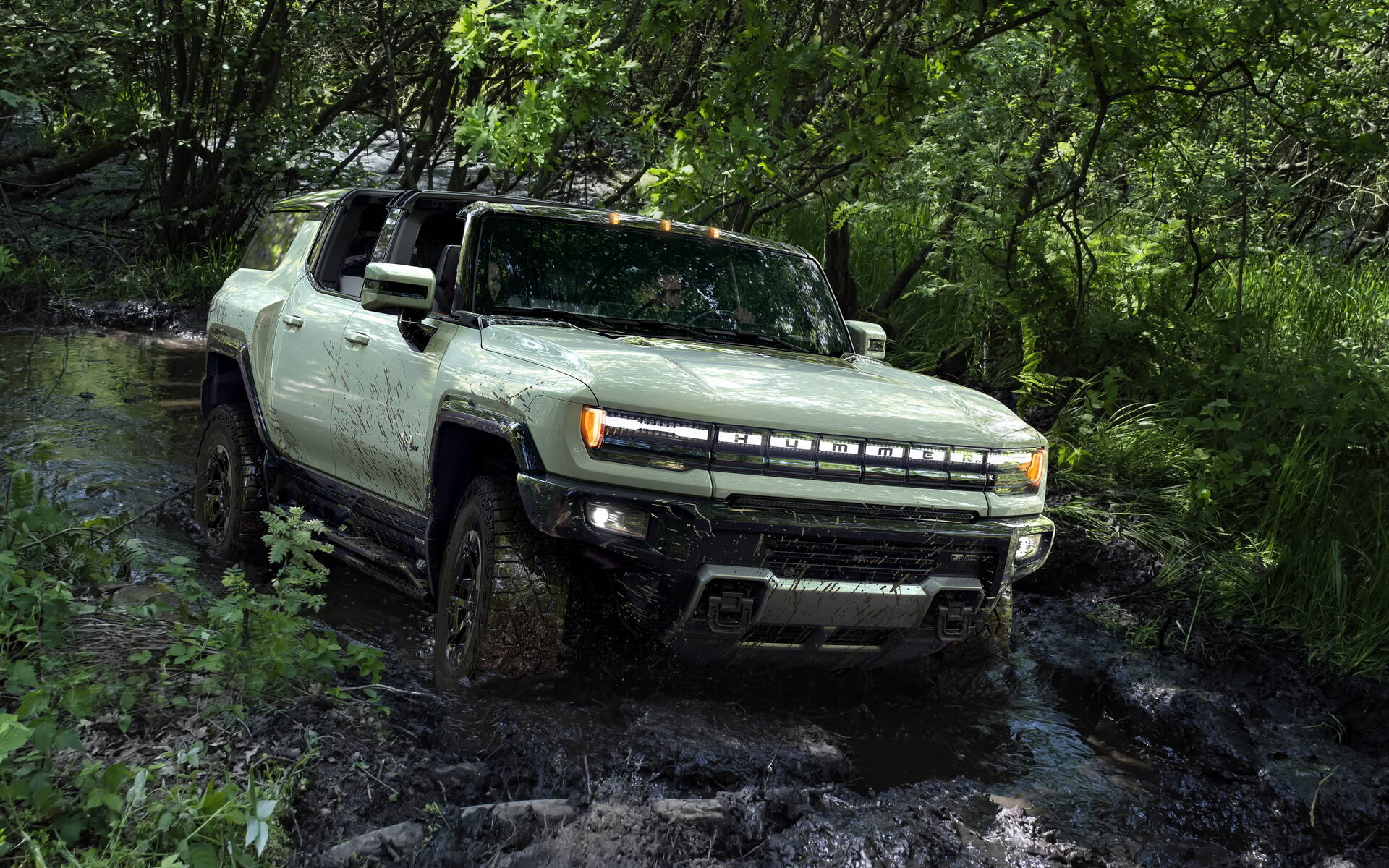 GMC unveiled the SUV version of the all-new Hummer EV electric pickup this past weekend and, although the architecture, technology and main features are the same, there are a number of differences between the two models.
The Car Guide attended a special presentation and discussion hosted by GMC along with brand vice president Duncan Aldred, chief engineer Al Oppenheiser and a few other important members of the development and marketing team. Here's what we learned…  
Less Power and Range
While the Hummer EV pickup was announced with as much as 1,000 horsepower in tri-motor configuration and more than 560 kilometres of range, the SUV can't match those figures. Rather, it delivers up to 830 horsepower and can travel 482 kilometres on a full charge. Acceleration from 0-100 km/h takes about 3.5 seconds with available Watts to Freedom mode, which is half a second slower.
Why? Because the battery pack is smaller, with 20 modules (16 in dual-motor configuration) instead of 24. Had GMC retained the pickup's larger battery, part of the cargo space would have been sacrificed and the cargo floor would not have been totally flat. The team wasn't willing to make those compromises.
Besides, as Oppenheiser told us, there aren't many internal combustion engines that can brag about offering 830 horsepower.
Shorter and More Agile
The size of the battery is mainly the result of the Hummer EV SUV being approximately 50 centimetres shorter overall with a wheelbase that's 23 centimetres shorter. But there are several benefits to that, mind you.
First, manoeuverability around town is improved. Thanks to four-wheel steering technology, the turning radius is just 10.8 metres—smaller even than that of the Ford Mustang Mach-E. Furthermore, the shorter overhangs increase the SUV's approach and departure angles allowing extra agility off the road, as well.
What Else?
Among the other unique attributes of the GMC Hummer EV SUV is the rear swing gate with drop glass, plus the full-size spare tire mounted on it. Moonshot Gray paint in a matte finish is also exclusive to this model. In keeping with the theme, the recycled rubber floor liner in the cargo area has a pattern inspired by the Sea of Tranquillity. Designers slightly tweaked the taillights, too.
Let's not forget the available Extreme Off-Road package ($6,000), which adds 18-inch wheels and 35-inch tires, underbody armour and rock sliders, front eLocker and virtual rear lockers, heavy-duty ball-spline half shafts, UltraVision with underbody camera views and more.
The GMC Hummer EV SUV will enter production in early 2023 as a 2024 model. The Edition 1 sold out in the U.S. not long after Saturday's debut. GMC expects the SUV to be more popular than the pickup on both sides of the border.
Canadian pricing ranges from $88,898 to $125,898. What are you waiting to reserve yours?
Share on Facebook