2021 Subaru Crosstrek Outdoor: A Favourite of Canadians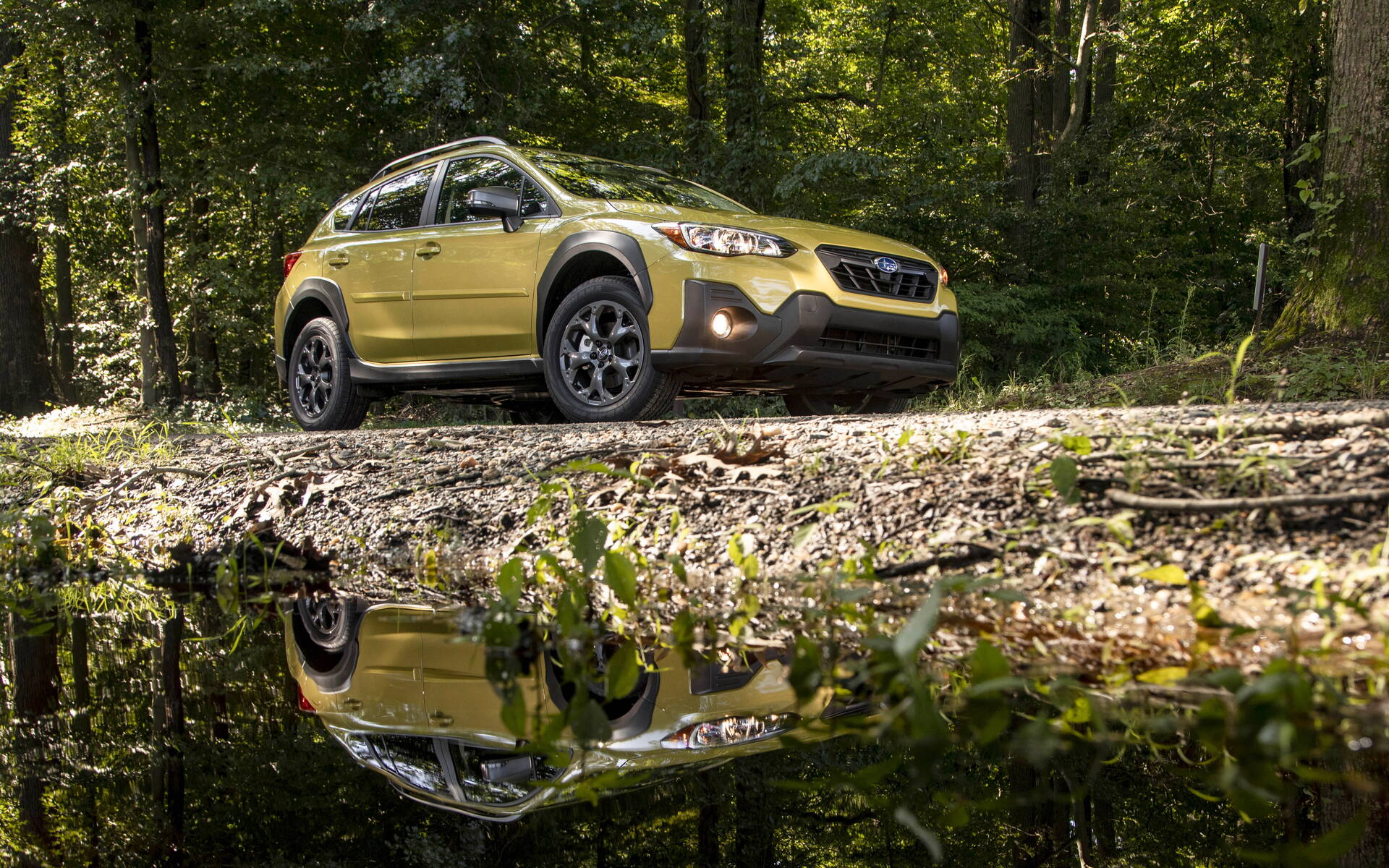 Strong points

Spacious and versatile interior
Decent fuel economy (CVT)
Excellent AWD system
Great all-around visibility

Weak points

No reason to choose the manual gearbox
Steering feels a bit too light
Auto stop/start lacks refinement
Limited EV range and trunk space (PHEV)
Full report
Here's a vehicle many Canadians are fond of—the Subaru Crosstrek. In 2020, sales of this small, Impreza-based crossover increased 14 percent, trailing only the Hyundai Kona in the segment.
In fact, it was one of just two Subaru models that managed to sell more units than they did in the previous year. The WRX was the other.
Building on that success, a refreshed and improved 2021 Crosstrek is now on sale across the country, sporting a new grille, headlights and taillights, revised wheel arches, and new-look wheels. Sunshine Orange is no longer available even though it was a popular body colour. Instead, Subaru offers Plasma Yellow, which is all the more garish.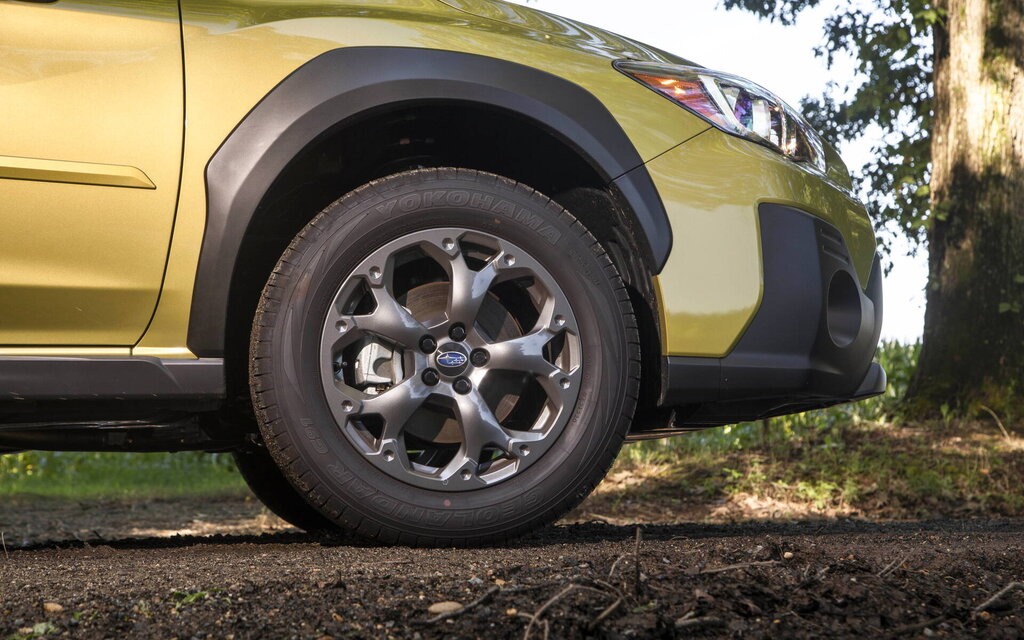 New Trim Level and Engine
The biggest news, however, is the addition of a Crosstrek Outdoor along with a more powerful engine option. The Outdoor trim is one of the better equipped, slotting just below Sport and Limited. It's the only one that offers the aforementioned Plasma Yellow paint, at no cost.
This particular model features a dual-function X-MODE (which lets the driver select either the snow/dirt setting or a deep snow/mud setting to better deal with the conditions), Starlink connected services, an available 180-degree front-view camera (which gives a clear view of obstacles close to the vehicle and helps the driver when entering an obstructed intersection), and available Rear/Side Vehicle Detection System.
Similar to the top-line Limited (not to mention the Subaru Forester, Legacy and Outback), the Crosstrek Outdoor gets a new 2.5-litre four-cylinder Boxer engine that delivers 182 horsepower and 176 pound-feet of torque—up 30 hp and 31 lb-ft. from the 2.0-litre engine in the more affordable Convenience, Touring and Sport trims.
The bigger mill will get you from 0-100 km/h about a second and a half faster than the smaller one, which takes nine seconds to complete the sprint. The difference is notable, but it's not going to make your jaw drop. As a family-friendly crossover with some pretty decent off-road capability, the Crosstrek impresses more with its excellent all-wheel drive system included as standard. If you want an adrenaline rush, pick the WRX instead.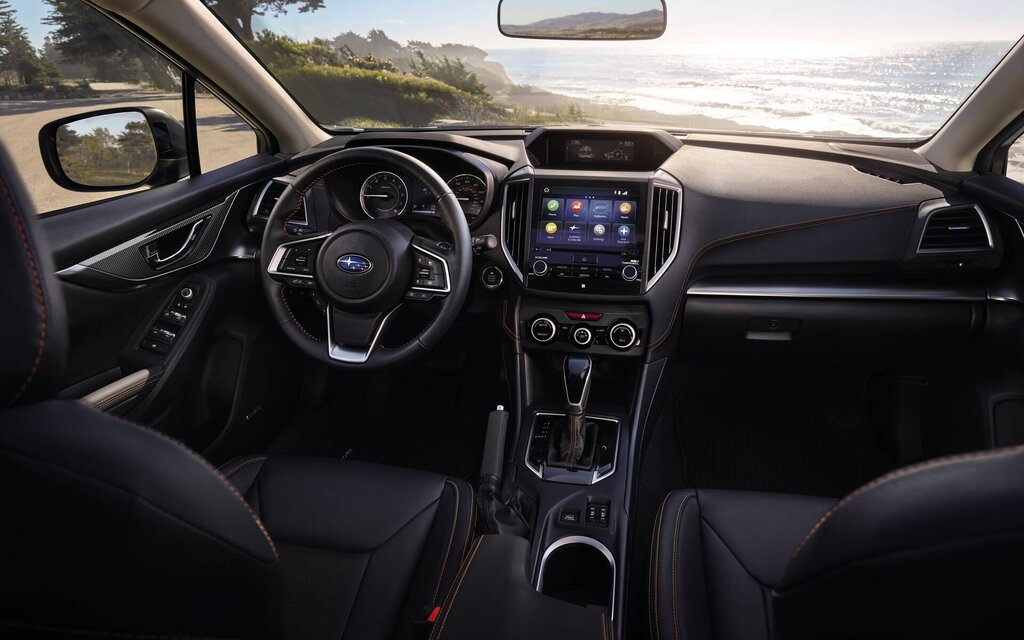 Superb CVT
The 2.0-litre models come standard with a six-speed manual transmission or, optionally, a continuously variable Lineartronic transmission. The latter is the only one you'll find with the 2.5-litre engine. It offers what Subaru calls Auto Stepped Speed Control, which mimics how a traditional automatic shifts. This can be reassuring for drivers who are unfamiliar with CVTs. Plus, it prevents rev spikes when accelerating at a good pace.
The other main benefit is improved fuel economy. According to the ratings by Natural Resources Canada, a 2021 Subaru Crosstrek equipped with the 2.0-litre engine achieves a combined 7.9 L/100 km when using the CVT or 9.4 L/100 km when relying on the manual gearbox. With the 2.5-litre engine and CVT combo, average fuel consumption is rated at 8 L/100 km. We even got as low as 7.7 L/100 km during our week with the Crosstrek. So, why bother with the stick?
Want more reasons to choose the CVT? All Crosstreks that are blessed with this unit also come with the EyeSight suite of safety and driver assistance systems. Unlike similar features found in some competitors, Subaru's don't prove too intrusive.
As for the interior, it's spacious and versatile, with great visibility all around making the drive even safer and more pleasant.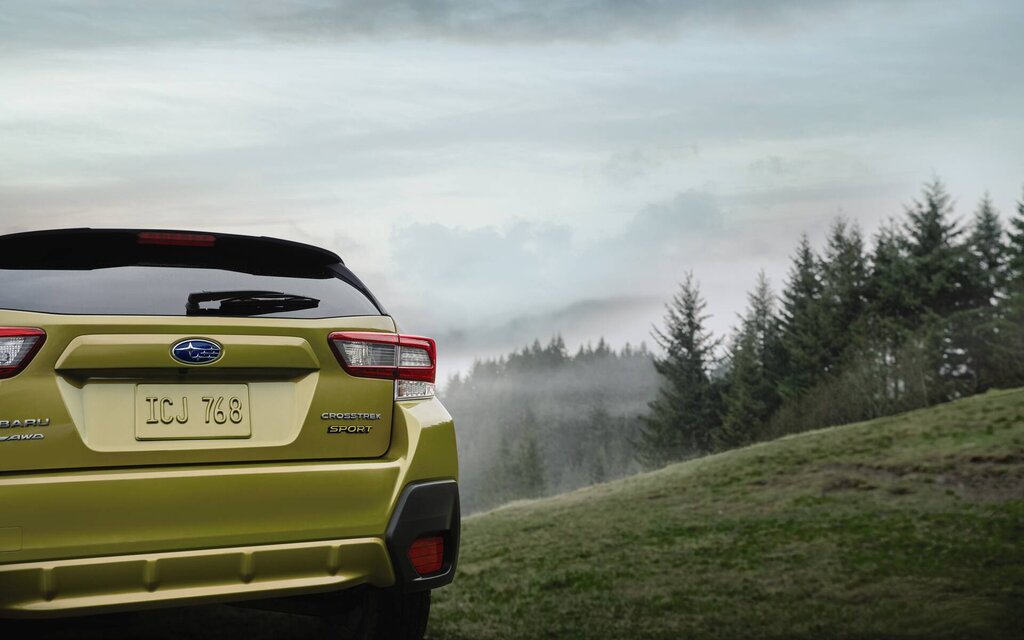 What About the Crosstrek PHEV?
A plug-in hybrid variant of the Subaru Crosstrek exists somewhere, but you won't find it on the Subaru Canada website. This gas-electric model is exclusively sold in Quebec.
Officially, you can expect to travel 27 kilometres on battery power alone (just 20 kilometres or shorter in winter). That's not very good. Consider that a Toyota RAV4 Prime enables up to 68 kilometres of zero-emission driving. The Crosstrek PHEV does improve fuel economy over conventionally powered variants, though, needing only 6.7 L/100 km.
To be clear, it's a first step on the road to electrification for Subaru. By 2022, we'll see a fully electric SUV jointly developed with Toyota. Now that will be interesting.
Share on Facebook