2020 Subaru Crosstrek: Versatile and Electrified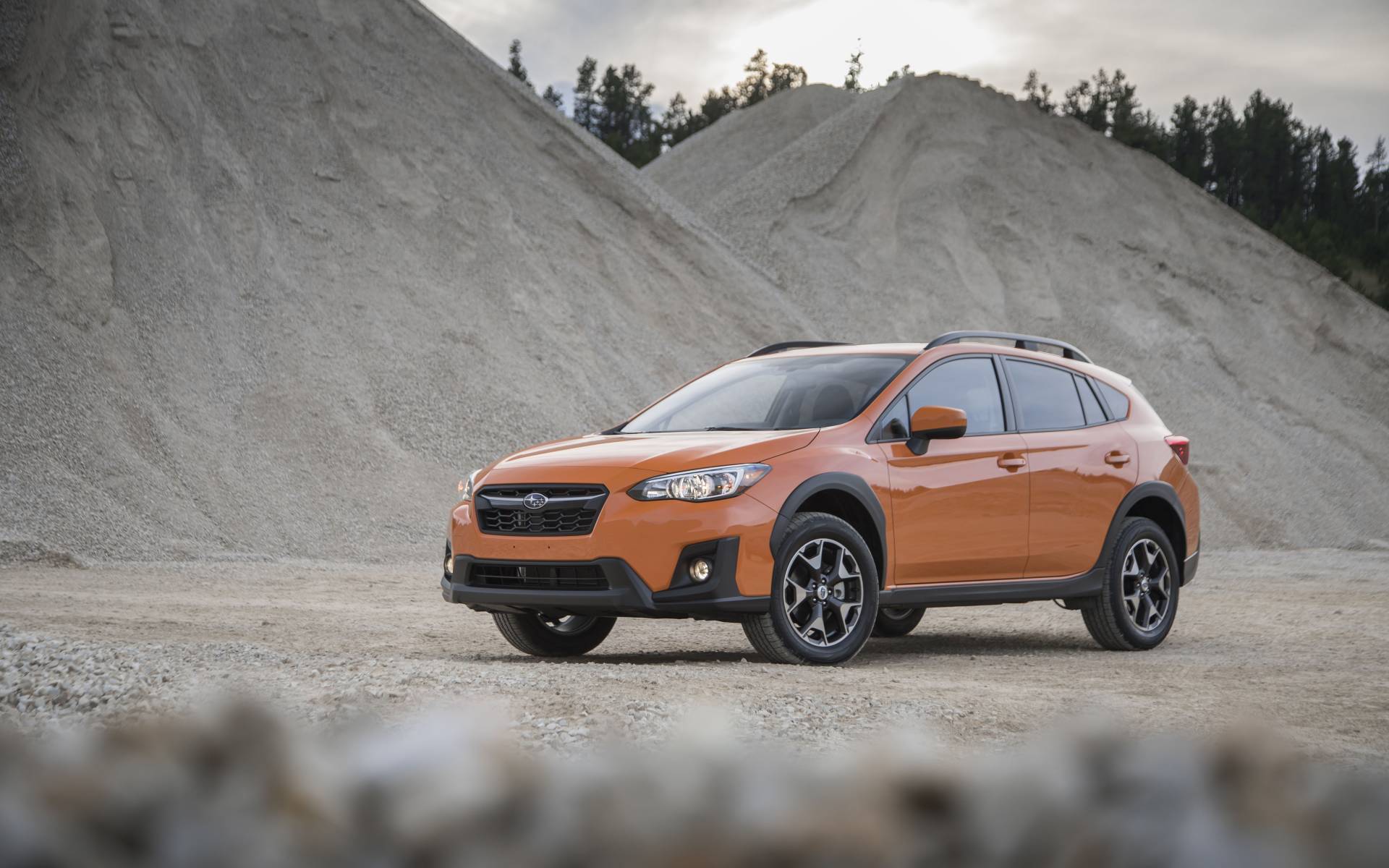 Strong points

Good visibility
Spacious and versatile interior
Reasonably efficient
Great AWD system

Weak points

Reduced trunk capacity (PHEV model)
Manual gearbox
Light steering
Full report
Looking for a small SUV with all-wheel drive and modern flair? The Subaru Crosstrek should definitely be on your short list.
This model has been one of the most popular in its class since launching in 2012. Last year, it ranked third on Canadian sales charts behind the Hyundai Kona and Nissan Qashqai, but ahead of the Mazda CX-3 and Honda HR-V.
Does the Crosstrek deserve so much popularity? In our opinion, yes. Sharing its architecture and powertrain with the attractive Impreza, it boasts a spacious interior that comfortably accommodates four adults, which is not necessarily the case with the Kona and CX-3. What's more, the Crosstrek's configurable trunk is much larger than that of its Korean rival.
Compared to Subaru's entry-level hatchback, this crossover offers way more ground clearance (220 mm vs. 130 mm), which makes for confident drives off the beaten path. Just don't mistake it for a Jeep Wrangler!
Pick the Automatic
Similar to every other model in the lineup, the Subaru Crosstrek is motivated by a flat-four engine. With a displacement of 2.0 litres, this naturally aspirated unit produces 152 horsepower and allows 0-100 km/h acceleration in eight seconds—easily quick enough considering the vehicle's family-oriented aspirations.
A six-speed manual transmission comes standard with the three cheapest trim levels. The alternative is a continuously variable transmission that proves 20-percent more fuel-efficient, with an official rating of 7.9 L/100 km. That's close to a Toyota Corolla XLE (7.3 L/100 km), which only has two drive wheels.
Why does Subaru insist on keeping a manual gearbox in the Crosstrek? Essentially to lure in some potential customers with a low price. As far as the driving experience goes, it's not even pleasant to use.
The only problem with the CVT is the steep difference in pricing. While Mazda requires a premium of $1,300 for its own automatic transmission, Subaru will give it to you for an extra of $2,000-$2,600 depending on the trim level. The reason for that is because all automatic Crosstreks also come with the brand's EyeSight advanced safety system.
What About the PHEV?
Earlier this year, Subaru Canada finally added the top-line Crosstrek Limited PHEV, a new plug-in hybrid variant (already available in the U.S.) that proves much more desirable than the previous-generation Crosstrek Hybrid sold from 2014-2016. 
It combines a 137-horsepower 2.0-litre engine with a pair of electric motors and an 8.8-kWh lithium-ion battery shared with the Toyota Prius Prime (the old hybrid model had a ridiculously small 0.55-kWh battery).
Total system output is rated at 148 horsepower, and the PHEV hardware adds 186 kilograms to the Crosstrek Limited. Acceleration is roughly the same, but the main draw is fuel economy (6.7 L/100 km combined).  
The prospect of zero-emission driving will attract a number of people, too, although most will find the range of 27 kilometres (in ideal conditions) to be pretty limited.
In comparison, the Toyota Prius Prime and Mitsubishi Outlander PHEV can travel 40 and 35 kilometres, respectively, on battery power alone. Ultimately, you still get a more efficient Crosstrek with the added benefit of burning zero fuel for short distances.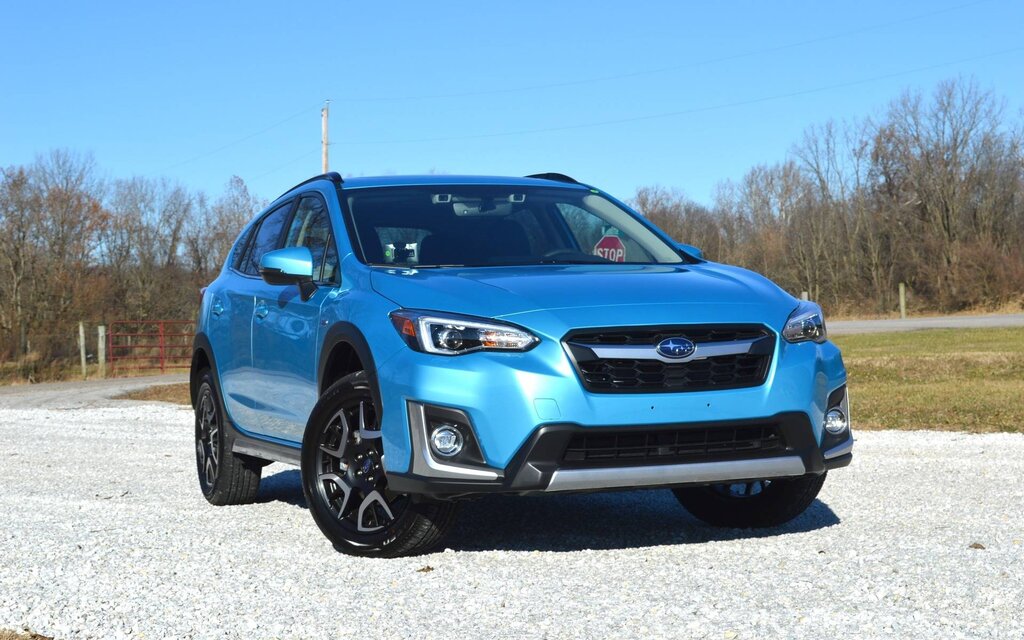 Subaru says charging the battery takes no more than 2.5 hours using a 240V outlet or approximately seven hours with a conventional 120V outlet. If you opt for the latter, you'll likely have to charge your Crosstrek overnight.
It must be noted that the Crosstrek Limited PHEV features all-wheel drive, something few other plug-in hybrids can brag about. On the other hand, towing capacity drops from 680 kilograms (1,500 pounds) to 453 kilograms (1,000 pounds).
Also, the battery reduces cargo volume by about 20 percent, from a respectable 1,565 litres to just 1,220 litres (when the rear seats are folded). And similar to the Prius Prime, the cargo floor has a step that makes it harder to load heavy or cumbersome objects, like a bicycle.
Oh, we almost forgot to tell you that customers receive a $2,500 rebate from the federal government—plus an additional $4,000 in Quebec or $1,500 in British Columbia. That makes the expensive Crosstrek Limited PHEV ($42,495) easier to swallow.
Share on Facebook