2021 Mazda CX-30 Turbo: A New Dimension of Fun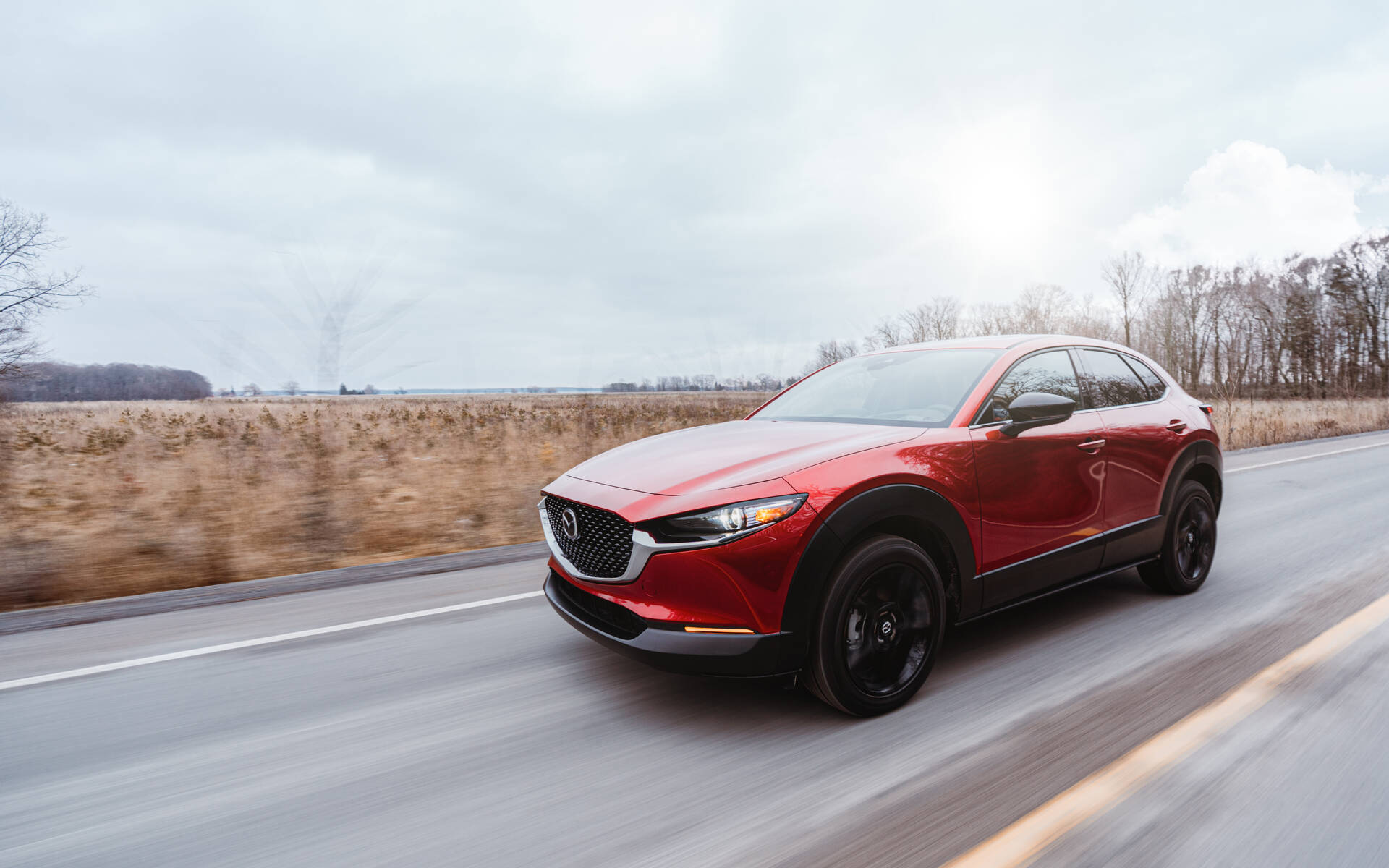 Strong points

Abundant torque
Exceptional handling
Effective AWD system
Full suite of features

Weak points

Not cheap
Limited interior room
Autobox has six gears only
Full report
Following the Mazda3, it's the now the CX-30's turn to get that turbocharged 2.5-litre four-cylinder engine as Mazda continues to move upmarket and challenge luxury players.
Before we go any further, you should know that the 2021 Mazda CX-30 Turbo carries a base MSRP of $36,250. It's essentially a CX-30 GT model with a more powerful engine for an extra $2,400. The only options are special body colours that range from $200-$450.
Similar to the Mazda3 Turbo, the new CX-30 Turbo benefits from mild exterior upgrades including black-painted 18-inch alloy wheels, black mirror caps, larger tailpipes and of course a "Turbo" badge on the rear hatch.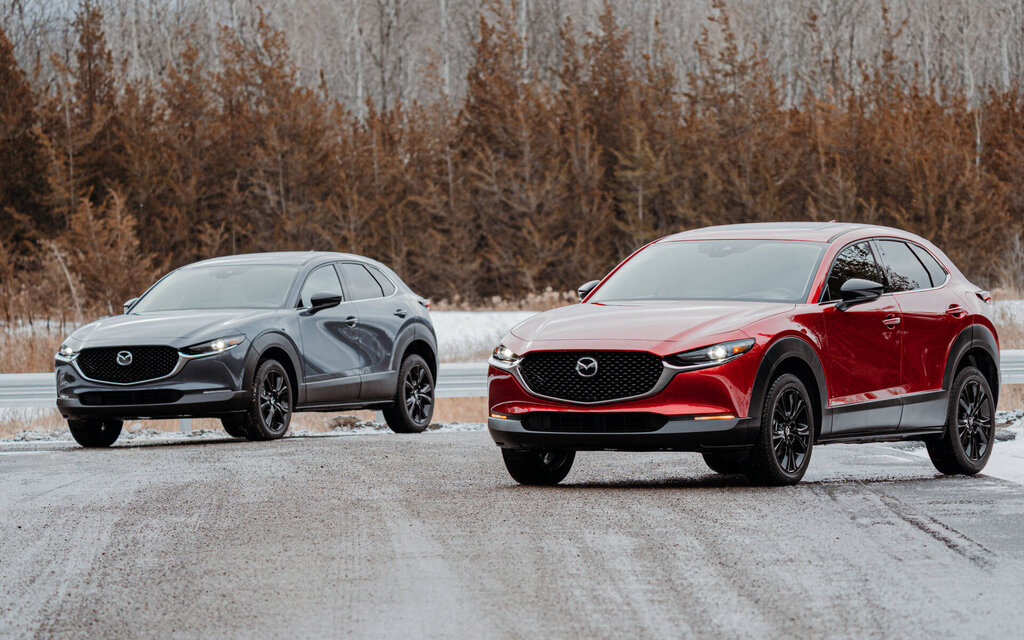 Familiar Territory
Mazda's turbocharged 2.5-litre mill is now a staple across the lineup. Once again, you'll find it mated to a six-speed automatic transmission and AWD system.
On the road, it's the torque that makes all the difference. With up to 320 pound-feet, the CX-30 Turbo is quite spirited and flexible at the same time. In dense traffic, just look for an opening and hammer the throttle—you'll be there in no time. There's plenty of available power, too, with up to 250 ponies ready to kick the ground when the lane is clear.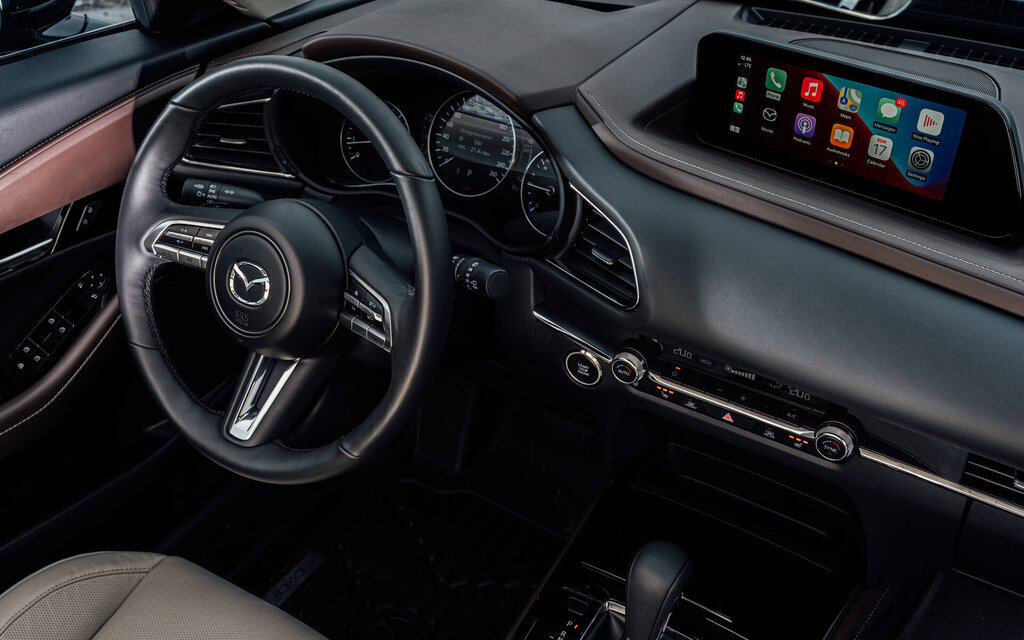 Some may complain about the transmission which has just six forward gears whereas many competitors have eight or more, but the abundant torque easily makes up for this shortcoming. Besides, Mazda's autobox remains a great performer, so the drive is no less exciting. An eight-speed unit will likely come at some point, though, if only for the sake of fuel economy.
Like other Mazda SUVs, the small CX-30 is blessed with a highly effective i-Activ AWD system that features off-road traction assist. The latter is activated at the push of a button and helps in situations where grip is limited, including when one of the wheels isn't even touching the ground. While venturing away from the beaten path is not the CX-30's primary goal, it's good to know it can rise to the challenge, the only limitation being ground clearance (6.9 inches).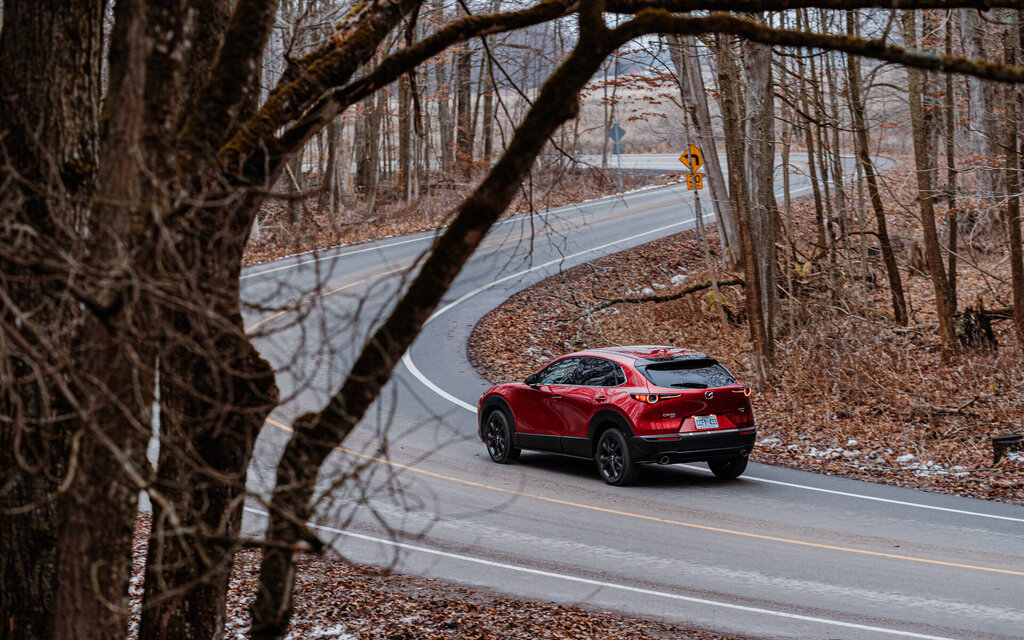 Since the turbo engine is heavier than the naturally aspirated variant by about 60 kilograms, engineers have revised suspension tuning accordingly. They have also tweaked AWD management to account for the generous torque. In corners, handling is exceptional, which contributes to a highly rewarding and stimulating driving experience.
Cargo compromises
Due to its size, the 2021 Mazda CX-30 Turbo offers less interior room than some competitors, particularly the Subaru Crosstrek, which is more versatile. On the other hand, it stands high and above everyone else with a much sleeker design and superior cabin refinement.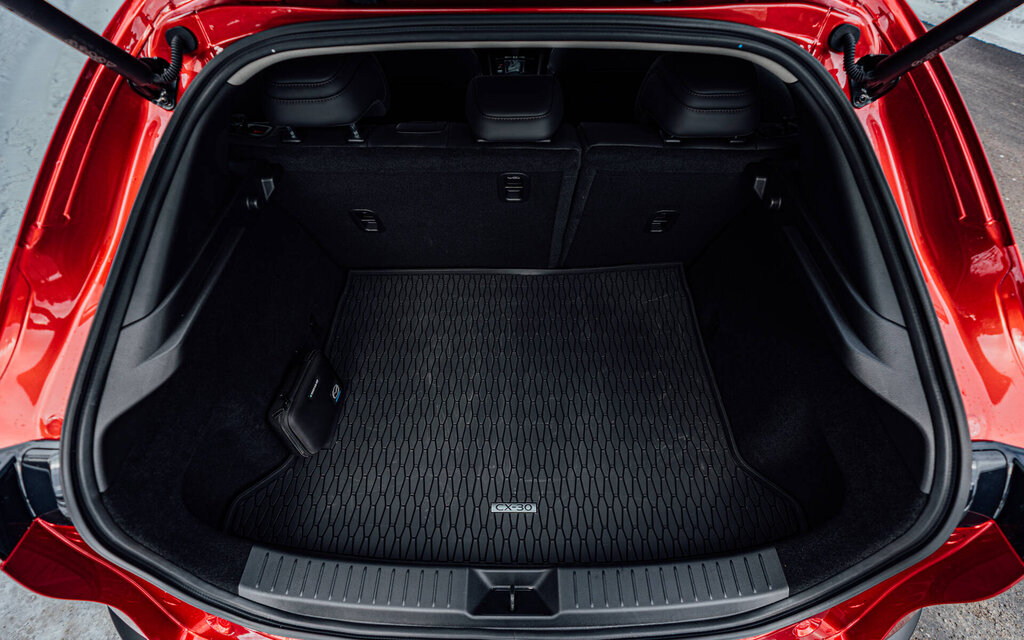 Overall, we're pretty impressed with the new CX-30 Turbo, which perfectly fits in Mazda's plan to become a more premium company and carve itself a niche just below established luxury makes.
Share on Facebook