2021 Mazda CX-9 Review: The Driver's Family SUV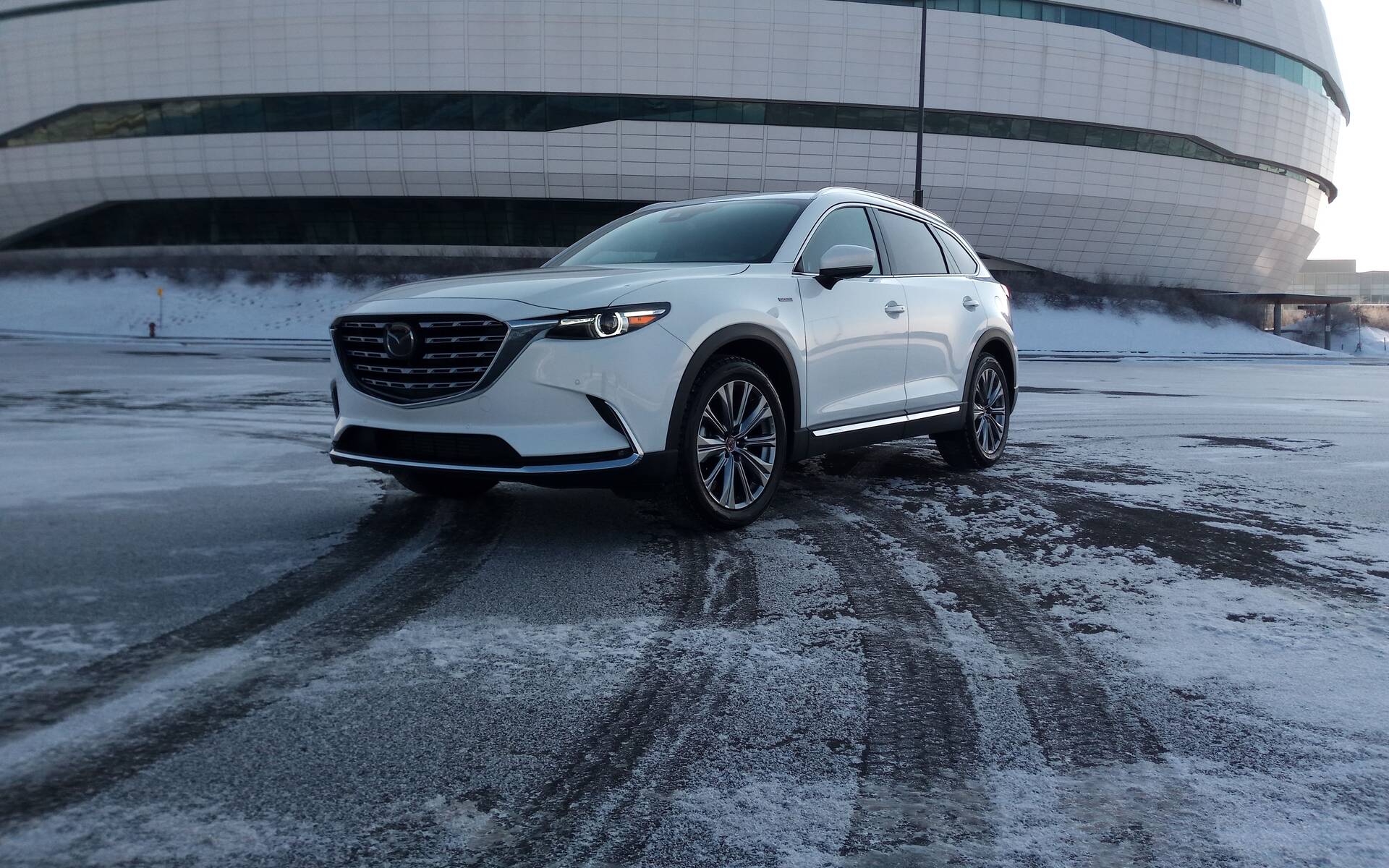 Strong points

Best-in-class handling
Still very much attractive
Classy and distinctive interior (special editions)

Weak points

Limited towing capacity
Space and cargo compromises
Frustrating infotainment system
Full report
Following extensive updates to the Dodge Durango for 2021 and the reveal of the 2022 Nissan Pathfinder, the Mazda CX-9 ends up being one of the oldest SUVs on the market along with the Honda Pilot. Both were last redesigned in 2016, but still prove quite competent and attractive.
The CX-9, in particular, stands out with sublime looks and inspired handling. Don't look for wrinkles; there just aren't any.
Celebrating 100 Years
The Mazda CX-9 received a number of improvements for 2020. One year later, it gets two special editions. The CX-9 Kuro (starting at $50,150) slots just above the GT model and features Polymetal Grey or Jet Black exterior paint, black mirrors, grille and 20-inch alloy wheels, plus red leather seats and stitching.
We tested the super-classy CX-9 100th Anniversary (starting at $53 350 $), which is exclusively available in Snowflake White Pearl. Inside, the red carpet matches the leather upholstery. Commemorative badges of the brand's centenary have been added to the body, wheel centre caps, floor mats, front headrests and key fobs. Also, customers receive a scale model of the Mazda R360—the first passenger car produced by the Japanese manufacturer—upon taking delivery of their vehicle.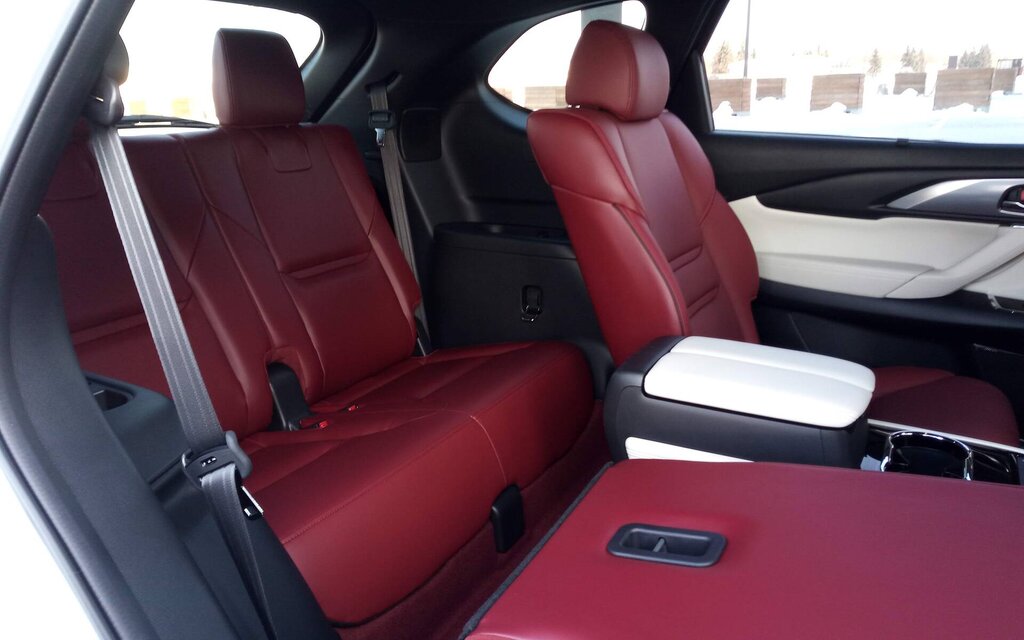 Performance and Fun Above All
Whatever the season, driving the 2021 Mazda CX-9 is a treat. In this segment, you won't find a more car-like experience anywhere else. The ride is smoother and quieter than you think, while steering is just as responsive as in other Mazda vehicles. The brakes do a good job of slowing down this 1,994-kg midsize SUV—the lightest in its class—although brake pedal feel could be improved.
The CX-9's light weight is mostly the result of a turbocharged 2.5-litre four-cylinder engine sitting under the hood. When using premium gasoline (93 octane), it delivers 250 horsepower and an impressive 320 pound-feet of torque. With regular gas, you'll lose 23 ponies and 10 pound-feet, but for some reason maximum torque is accessible at 2,000 rpm instead of 2,500.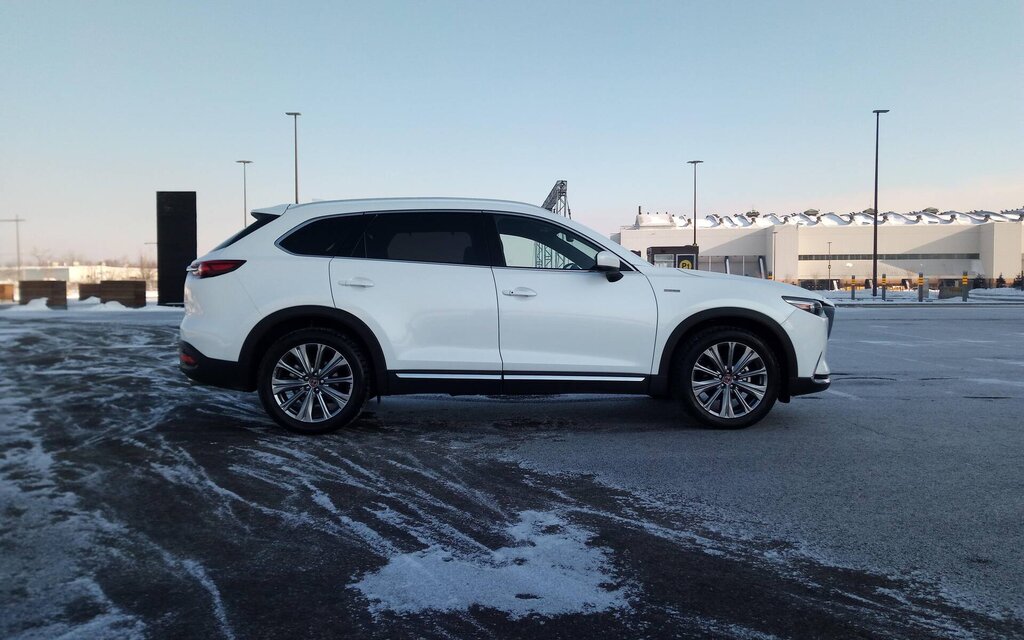 Considering the size of a CX-9, the difference is rather insignificant, but remember that feeding the turbo engine with richer fuel will have a positive effect on its long-term health. Acceleration is commendable overall, but there's a certain amount of turbo lag that you need to get past first. It's not like a Mazda3 Turbo or even a CX-5 equipped with the same engine, that's for sure.
The automatic transmission that's mated to the engine hasn't changed. It has just six forward gears whereas many competitors now offer eight or ten. The Mazda CX-9 is still one of the most fuel-efficient SUVs in its class, mind you, with a combined rating of 10.5 L/100 km according to Natural Resources Canada—or just over 12 L/100 km during our winter road test.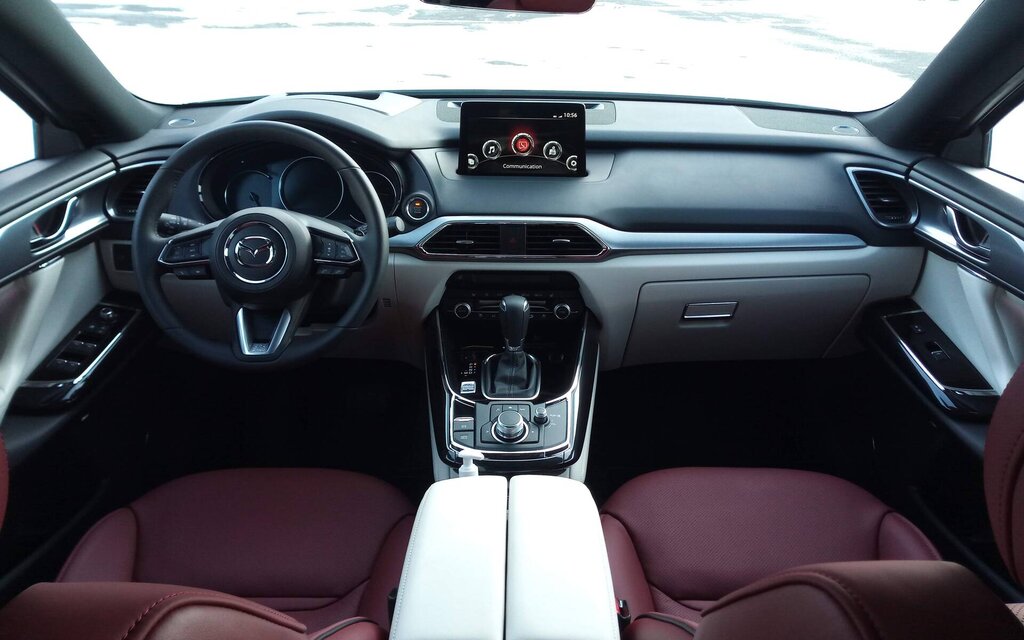 Always the Same Compromises
Should an automaker try to appeal to as many people as possible in order to boost sales or stay true to its core values no matter what? With the CX-9, Mazda still prefers the second option. That's why a number of potential customers and their families choose to shop elsewhere.
Except in light-load driving conditions, the turbo-four needs to work harder than a V6 to deliver the same type of performance. It's not excessively loud, but admittedly less smooth. Furthermore, the CX-9's maximum towing capacity is just 3,500 pounds while most rivals can tow up to 5,000 pounds. If you own a big camping trailer, there's no decision to make.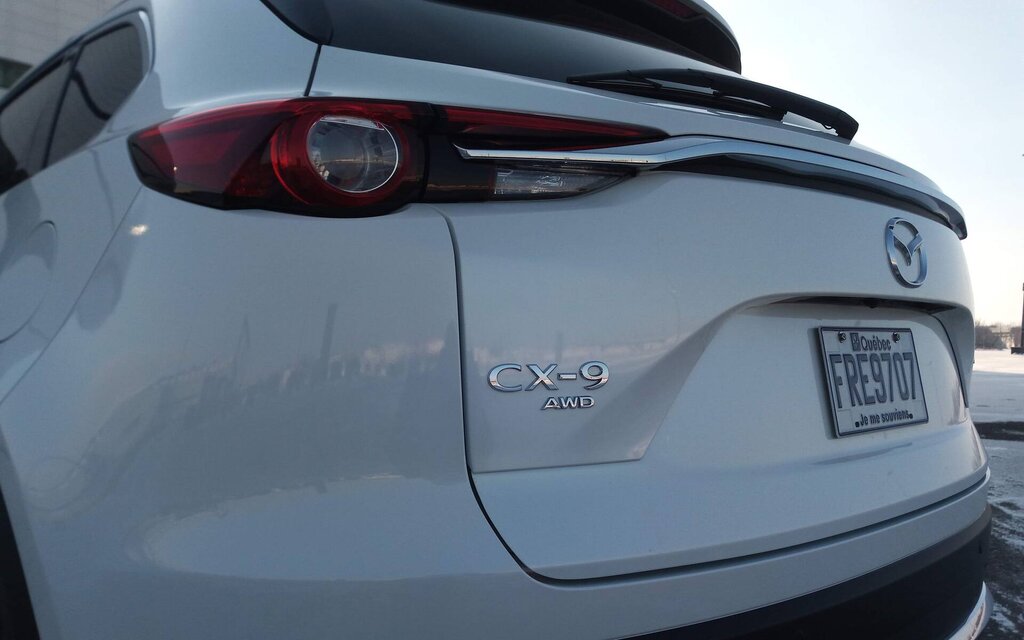 Furthermore, as beautiful and refined as it is inside, particularly the 100th Anniversary edition, there's not a whole lot of space in the third row, while the trunk can only fit 407 litres—or 2,017 litres if you fold all the rear seats. Believe it or not, due to the second-row centre console in six-passenger configuration, the cargo "floor" was too uneven for us to feel confident bringing a 65-inch TV to the repair guy, so we ended up using a much smaller Subaru Crosstrek instead. How's that for utility?
And don't even get us started on Mazda's infotainment system, which is more frustrating than most others on the market.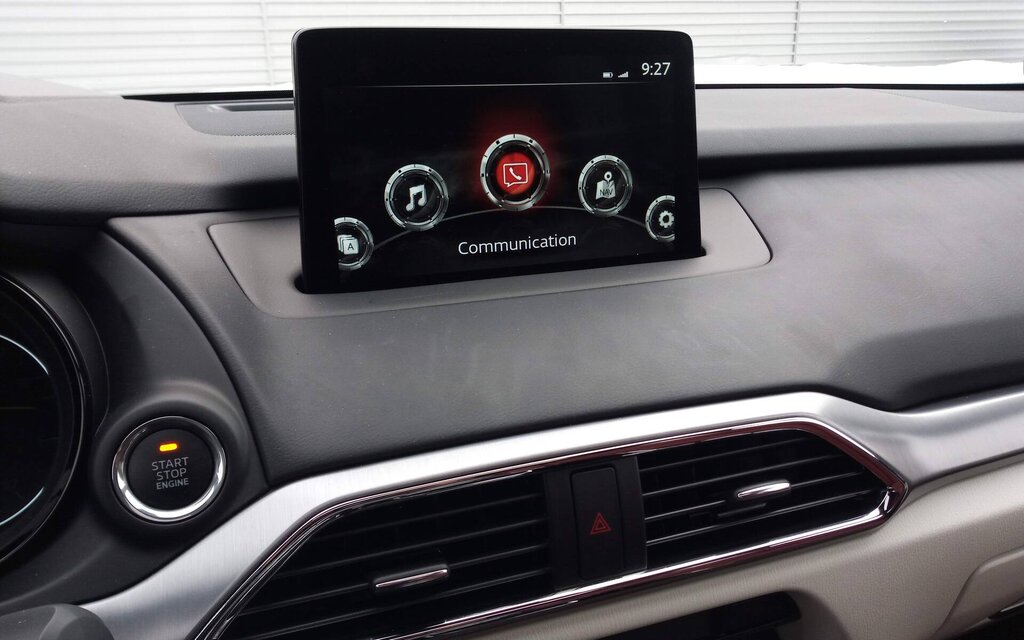 Bottom Line
While the design is still very much attractive and handling is superior to any competitor, the 2021 Mazda CX-9 proves less spacious and practical than what modern Canadian families need. A Kia Telluride, Hyundai Palisade, Honda Pilot or Ford Explorer is a much wiser pick.
Share on Facebook