2021 Mercedes-Benz GLA: The SUV Evolution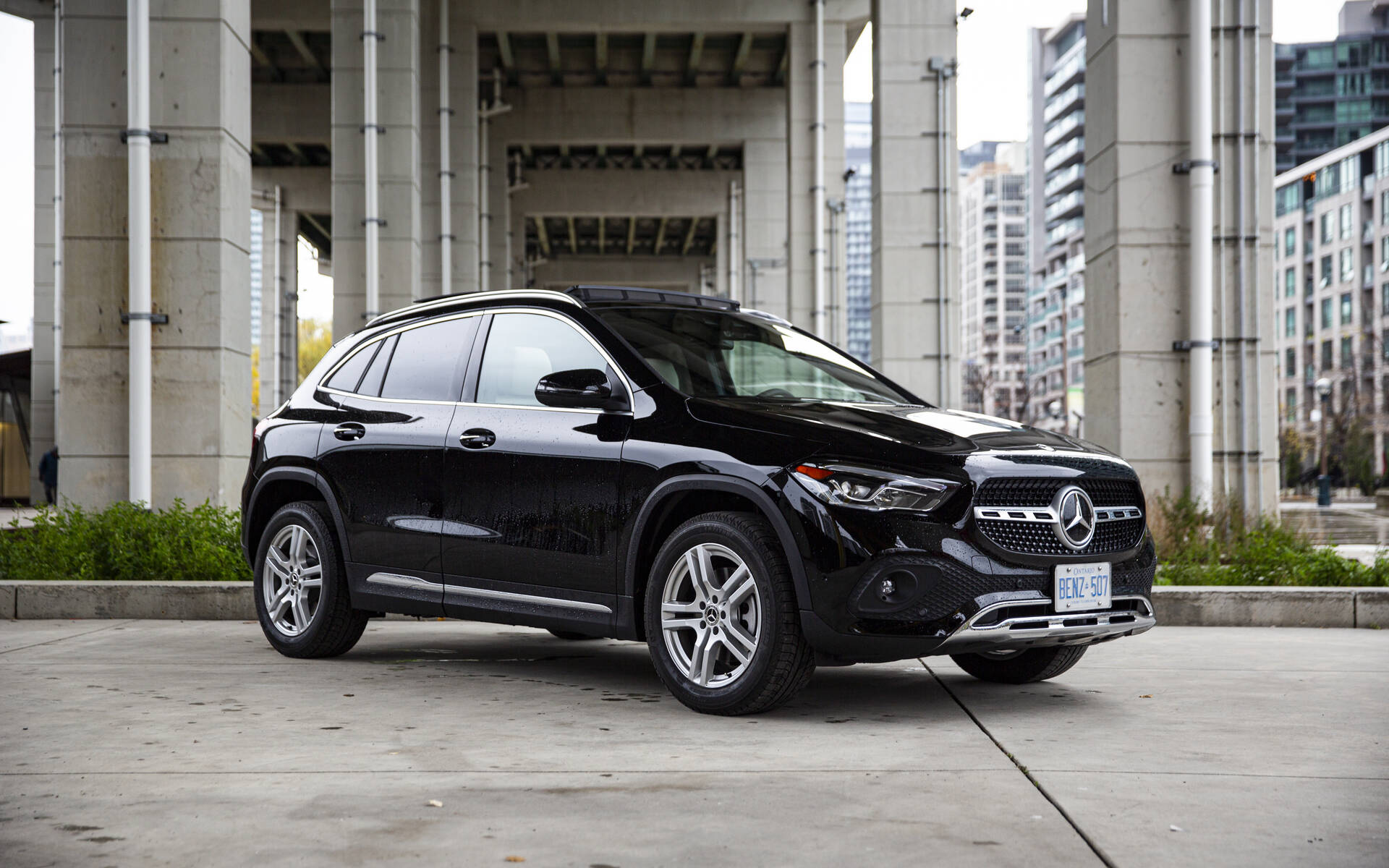 Strong points

Spacious and versatile interior
Great MBUX infotainment system
Reasonable fuel consumption
Nice fit and finish

Weak points

High price
Heavy weight
Expensive options
Fairly stiff suspension
Full report
When it was first introduced back in 2014, the Mercedes-Benz GLA was the automotive embodiment of a bipolar disorder. It wasn't really an SUV, and it wasn't really a wagon, either.
The next generation currently arriving in dealerships across the country fixes that. We're now talking about a proper small SUV.
Built on the same H247 platform as the coupe-like CLA and the new GLB compact SUV, the 2021 Mercedes-Benz GLA is available in two trim levels—at least for now—including the GLA 250 4MATIC and AMG GLA 35 4MATIC. A top-line, high-performance AMG GLA 45 4MATIC model will follow at a later date.
SUV Galore
Mercedes' SUV lineup is now so full and diversified that customers can have a tough time deciding which one they should buy. The line separating the GLA from the GLB and GLC is a fine one, and prices are similar. For the record, the larger GLC costs about $6,000 more than the GLA.
Sporting a bulkier, more rugged appearance, the new 2021 Mercedes-Benz GLA is wider and taller than its predecessor with a longer wheelbase that results in more room for rear-seat occupants. As standard, the rear bench slides fore and aft to maximize either passenger space or trunk capacity. Cool.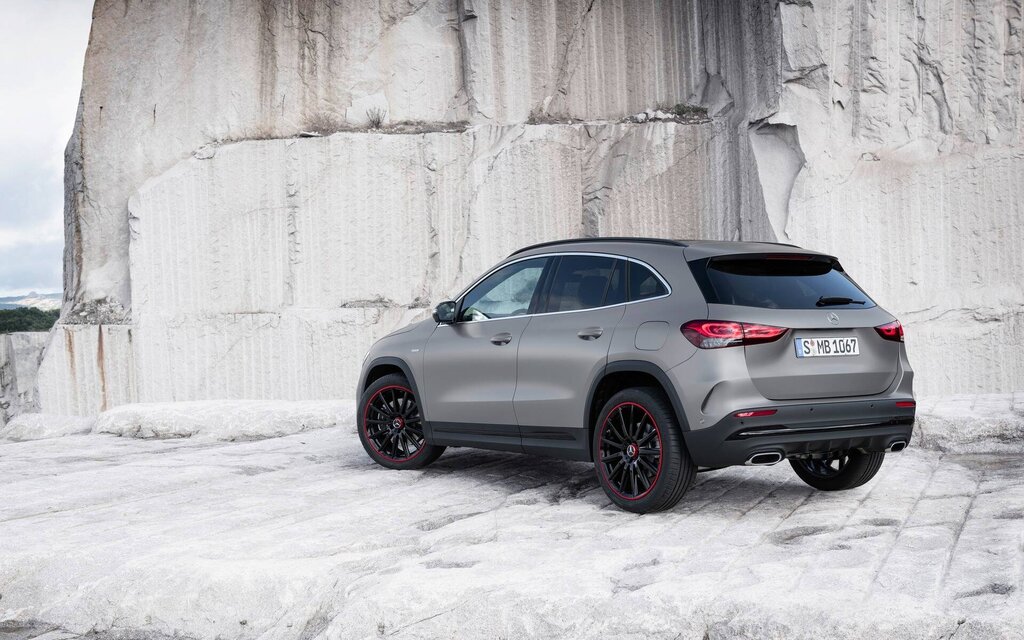 Plenty of (Optional) Features
Similar to many other Mercedes-Benz products, the GLA now embraces the digital age with the MBUX infotainment system. The cabin looks sharp and sophisticated, although it must be said the standard instrument cluster and centre display are seven inches in size. You must add the Premium Package ($3,600) to get a pair of 10.25-inch screens.
By the way, there is a very long list of optional features on the 2021 GLA. For example, if you want many of the latest and greatest active safety systems, you need to spend extra bucks. Same thing for navigation, which includes augmented reality technology as seen in the new S-Class.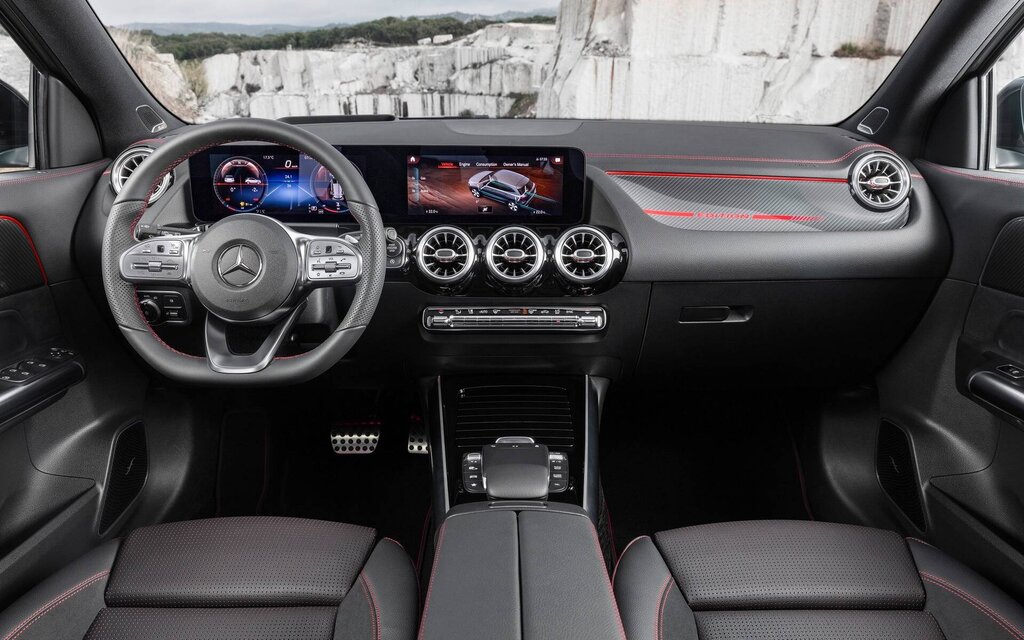 Now, let's say you'd like to use Apple CarPlay or Android Auto from your smartphone. Once again, the only way is to select the aforementioned Premium Package. While many car companies offer these applications at no cost, Mercedes-Benz chose to make customers pay a pretty penny for them. And you know what? Ninety-nine percent opt for this package.
In other words, almost no one buys a GLA at the base price of $42,400. A GLA 250 4MATIC can easily top $50,000, while the AMG GLA 35 4MATIC ranges from $52,900 to over $60,000.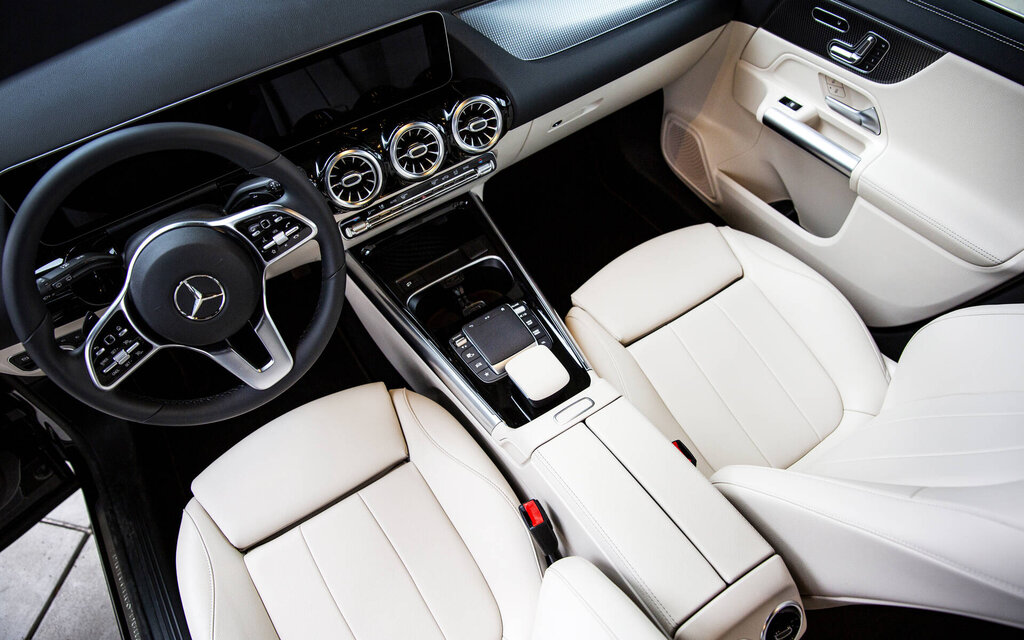 Front-biased AWD
The 2021 Mercedes-Benz GLA 250 4MATIC handles pretty much like a FWD car in normal driving conditions since 80 percent of the torque is sent to the front axle in Eco and Comfort modes. The proportion drops to 70 percent in Sport mode.
Performance is pretty decent, but the GLA doesn't particularly stand out from the competition. It's more about predictable driving than fun handling. We also found the suspension to be fairly stiff on certain rough stretches of pavement, which compromises ride quality.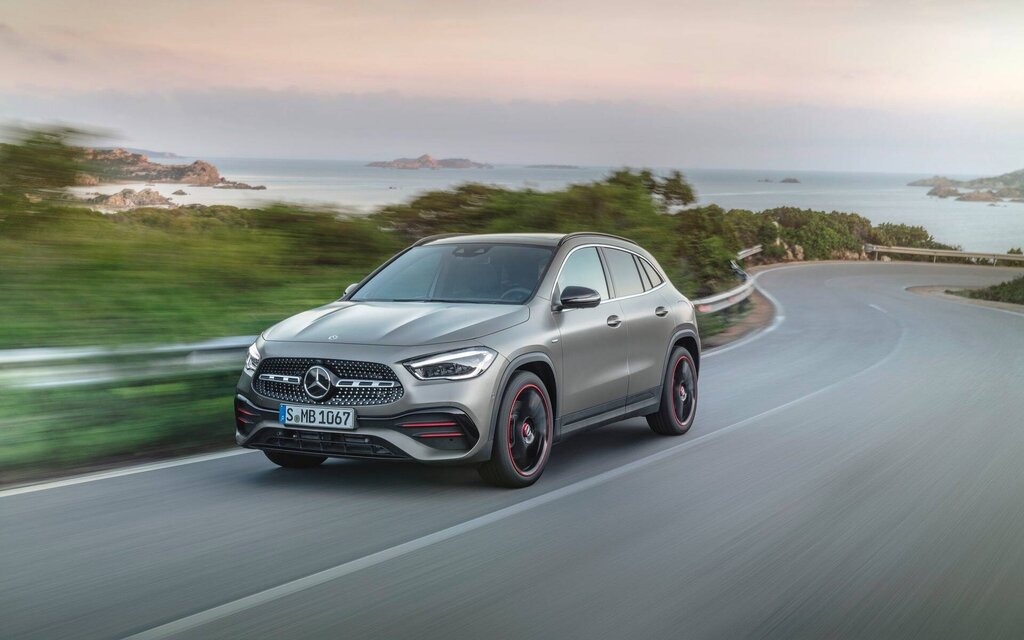 The turbocharged 2.0-litre four-cylinder engine under the hood puts out 221 horsepower and 258 pound-feet of torque, achieving 0-100 km/h acceleration in just under seven seconds. The AMG GLA 35 4MATIC is more powerful (302 hp) and quicker to reach highway speeds (5.2 seconds). It sounds better, too, which makes the drive more exciting.
When it comes to fuel consumption, we recorded an average of 8.7 L/100 km with the GLA 250 4MATIC and 9.7 L/100 km with the AMG GLA 35 4MATIC in a mix of highways and suburban roads. The eight-speed automatic transmission is a great operator and deserves a lot of credit for that efficient performance.
Our Verdict
The second-generation 2021 Mercedes-Benz GLA looks like a proper small SUV while offering more interior space and versatility, especially with that sliding rear bench. But like many other vehicles wearing the silver star, you must spend several extra grand to get a well-equipped vehicle.
Share on Facebook