Mercedes-Benz GLB
Introduced in 2020, the new Mercedes-Benz GLB may be a compact SUV, but it offers seating for up to seven, which puts it in a unique territory. Under the hood is a turbocharged 2.0-litre four-cylinder engine mated to an eight-speed automatic transmission and 4MATIC all-wheel drive system as standard equipment. A high-performance AMG variant will eventually join the GLB lineup, so keep an eye on that one, too.
All Mercedes-Benz GLB reviews
First Drives
2020 Mercedes-Benz GLB: CuteWagen
With the addition of the all-new 2020 Mercedes-Benz GLB , there are now eight SUVs in the German automaker's lineup. People in Stuttgart are ecstatic since rival BMW "only" has seven. However, the latter offers three sub-compact models including the BMW X1 and X2 as well as the MINI Countryman.
All Mercedes-Benz GLB news
New Models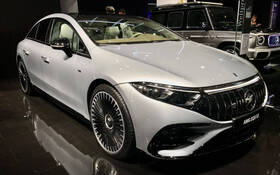 Mercedes-Benz Debuts All Kinds of EVs in Munich
Mercedes-Benz used the inaugural edition of the IAA in Munich (formerly held in Frankfurt) to debut several new electric vehicles, some of them in concept form and other as production models. Let's take a tour, shall we? Mercedes-AMG EQS 4MATIC+ In a first for the AMG brand, the fully electric …
New Models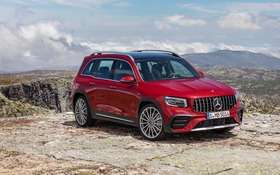 Mercedes-AMG GLB 35 4MATIC Coming in the Fall… of 2020
The all-new Mercedes-Benz GLB has yet to hit the market in Canada (sales will begin near the end of this year), but that didn't stop the German automaker from announcing a high-performance version that we'll see in the fall of 2020. Without sacrificing the base GLB 250 4MATIC's off-road chops, …
New Models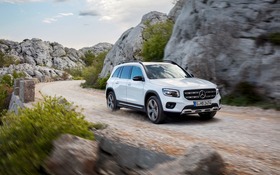 Mercedes-Benz GLB Unveiled with Off-road Chops, up to Seven Seats
Did you know that one in four vehicles sold by Mercedes-Benz in Canada is a compact model? Or that SUVs currently account for more than half of the company's total sales in the country? Previewed by a concept at Auto Shanghai in April, the versatile and off-road-oriented 2020 Mercedes-Benz GLB …
All Mercedes-Benz videos
Sorry, no result for Mercedes-Benz GLB. Here are results for Mercedes-Benz
Clips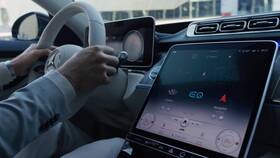 2022 Mercedes-Benz S-Class : first images
First images of the 2022 Mercedes-Benz S-Class.
Episodes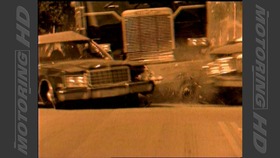 Motoring TV 2000 Episode 25
Mercedes-Benz C-Class 2000 Hyundai Sonata GLS dancing truck fuel saving tips 1964 Corvair Monza scan tools what's the best car to buy?
Episodes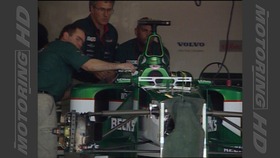 Motoring TV 2000 Episode 26
Fiero lives on 2001 Mercedes-Benz SLK 320 2000 Hyundai Accent short term relief for failing gas-filled hood struts BMW rejoins Formula One Bill Gardiner crosses Canada for Car Care Week Jim Kenzie on motorcycles.
2001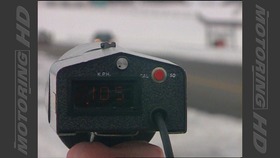 Motoring TV 2001 Episode 15
GM reveals three new SUVs 2002 Subaru Impreza WRX Hyundai HD6 concept tips on getting grease job should you buy an Oldsmobile? gearshift indicator can cause transmission trouble Jim Kenzie declares war on left lane bandits.
2001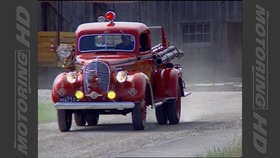 Motoring TV 2001 Episode 23
Acura intros RSX 2001 Mercedes-Benz C-Class replacing hose clamps 1939 Ford Fire Truck dealing with damp car trunk why do manufacturers spend money only to confuse consumers?