Watch: Why is Volvo Dropping Cars Off a 30-Metre Crane?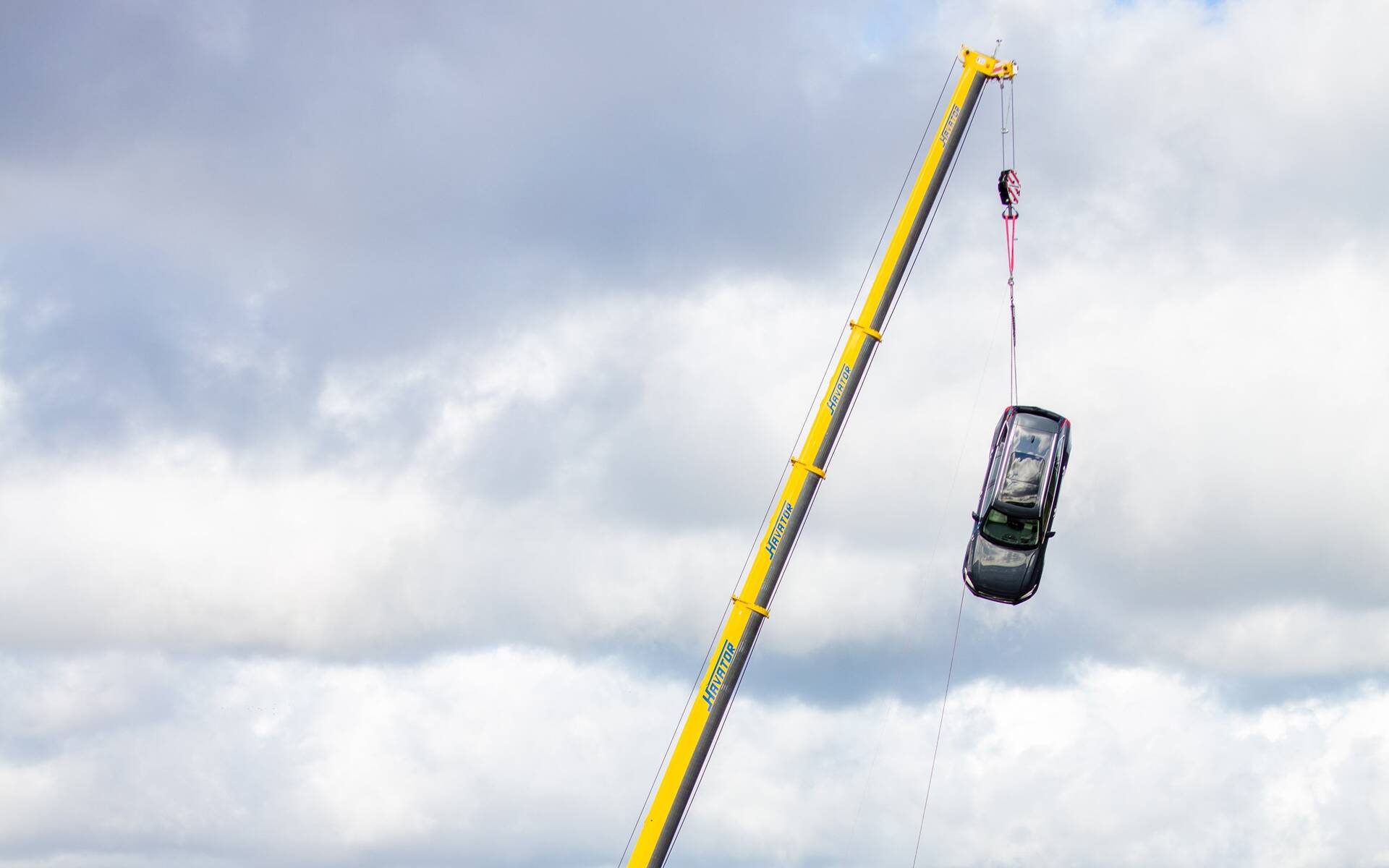 There are several types of collision tests designed to validate a car's crashworthiness and ensure occupant safety, like the ones performed by the U.S. Insurance Institute for Highway Safety (IIHS), but we bet you've never seen anything like this.
In Sweden, Volvo is dropping cars off a 30-metre crane not for fun or to put on a show, but rather for science.
Say that again?
There's a good and simple explanation: this unique method helps simulate the forces that erupt in the most extreme crashes—beyond what can be simulated with ordinary crash testing—after which rescue teams including vehicle extrication specialists can hone their skills in order to be prepared for real-world scenarios.
Here's how it's done: 
This is the first time that Volvo has conducted these crash tests. A total of ten brand new Volvos, representing different models from the S60 to XC90, were dropped from the crane several times.
Usually, rescue workers get their training vehicles from scrapyards, but these cars are often up to 20 years old, the company points out. New Volvos are made of some of the hardest steel found in modern cars.
"We have been working closely together with the Swedish rescue services for many years because we have the same goal: to have safer roads for all," says Håkan Gustafson, a senior investigator with the Volvo Cars Traffic Accident Research Team. "We hope no one ever needs to experience the most severe accidents, but not all accidents can be avoided. So it is vital there are methods to help save lives when the most severe accidents do happen."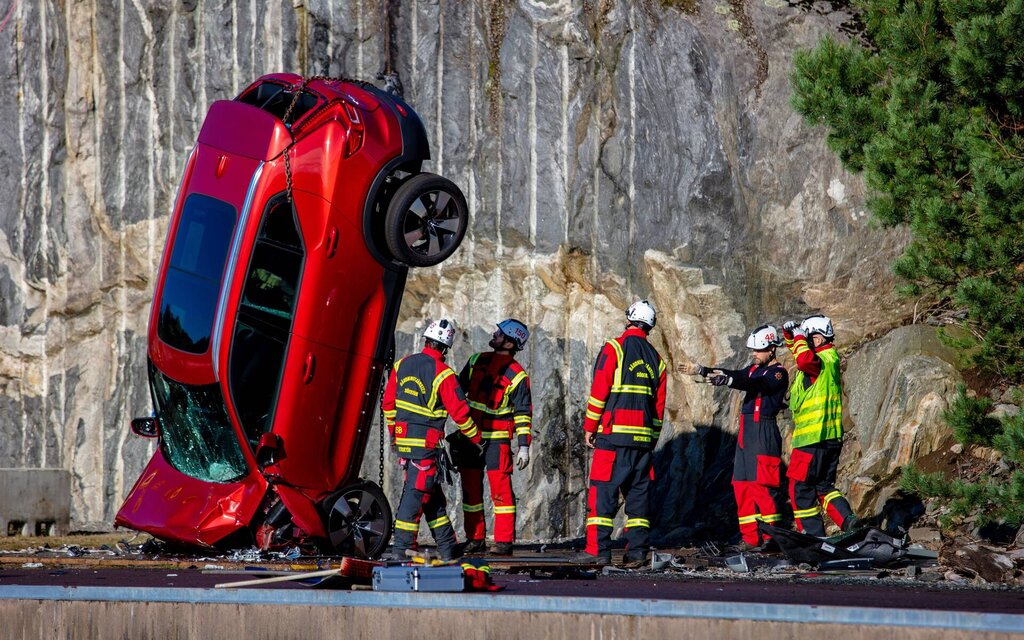 Share on Facebook