2020 Volvo XC90 T8: Swedish Classic With a Green Twist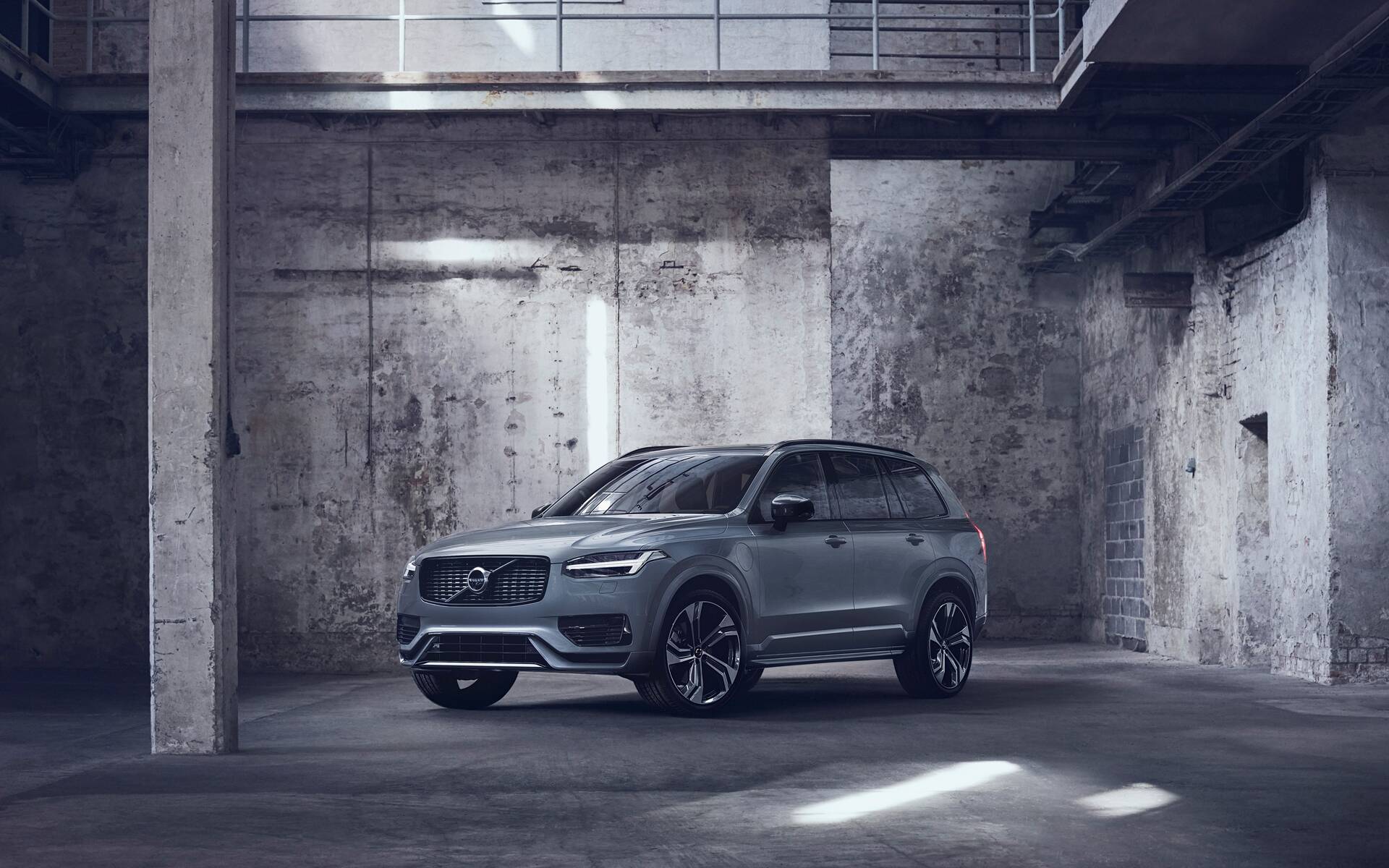 Strong points

Superb fit and finish
Generous selection
Impressive performance (T8)
Pleasant drive

Weak points

Very limited EV range
A few ergonomics issues
Cargo cover is hard to manipulate
Full report
The Volvo XC90 is a midsize luxury SUV with a unique silhouette and available plug-in hybrid powertrain that maximizes performance and fuel economy.
Over the years, it has become the Swedish brand's flagship vehicle. With the increasing popularity of SUVs in all shapes and sizes, the XC90 is now the second best-selling model in the lineup, sandwiched between the XC60 and the even smaller XC40.
The original debuted in 2002, but Volvo waited until 2015 (following its purchase by China's Geely) to launch a second generation. The latest XC90 is radically different, built on an innovative, modular platform and offering a much more refined, more opulent cabin. It's no longer a college professor's ride, but rather a genuine luxury vehicle that plays in the same league as Germany's holy trio of Mercedes-Benz, BMW and Audi, as well as Japan's Lexus, Acura and Infiniti).
With over 320,000 XC90s on the road across the globe, it's safe to say Volvo has a good thing going. The 2020 model year brings a few styling revisions and technical upgrades, but the core is still the same.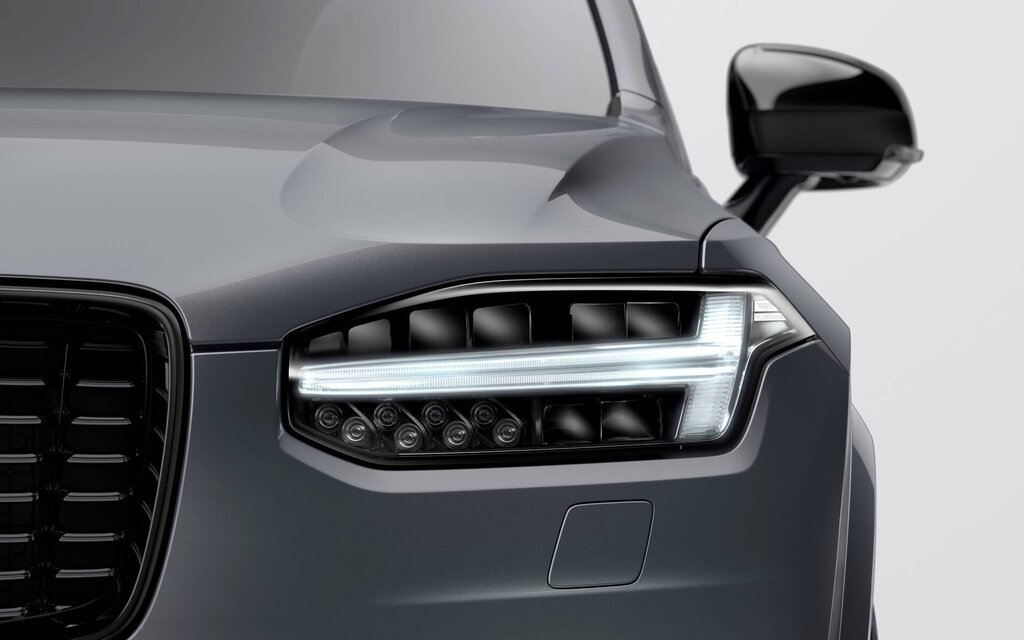 Subtle Changes
Outside, the 2020 Volvo XC90 stands out from previous editions with a redesigned grille and bumpers, integrated roof rails in an aluminum finish, new-look wheels ranging from 18-22 inches in size, plus new body colours. The LED daytime running lights, shaped like Thor's hammer, are naturally carried over. In fact, they've become the brand's visual signature.
The cabin features a subtly refreshed, yet still conventional dashboard. There's a nine-inch vertical display in the middle and a 12.3-inch digital instrument cluster behind the steering wheel. Customers have plenty of selection when it comes to seating upholstery (leatherette, nubuck cloth, anthracite or cream Nappa leather, etc.) and trim pieces (ash wood, walnut wood, carbon fibre, etc.), which is exactly what you want from a luxury SUV.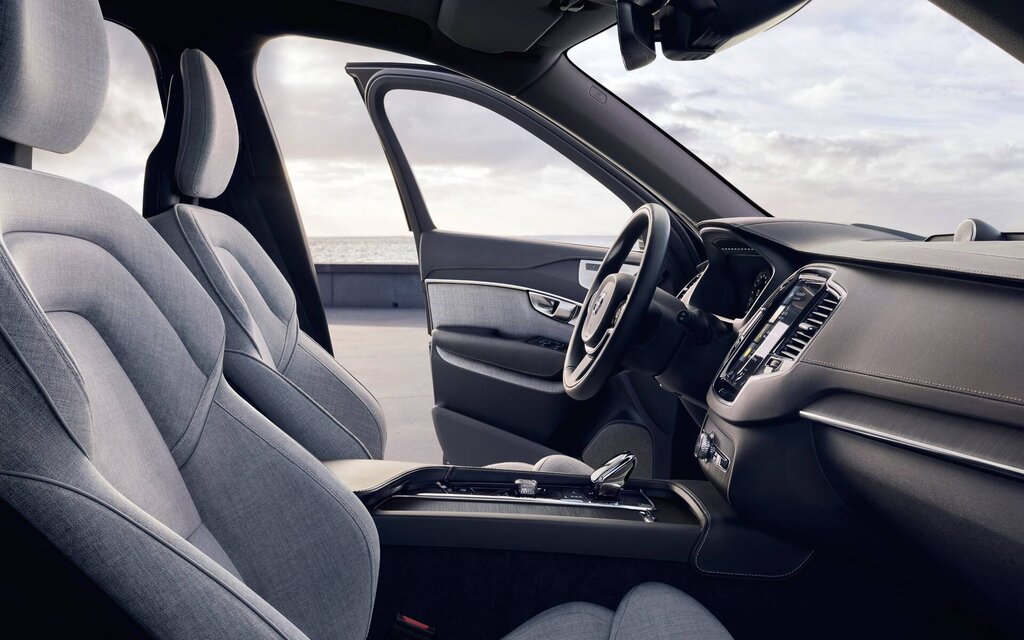 Just Four Cylinders
Under the hood, don't look for a five- or six-cylinder engine like the original XC90 had. The second generation uses a smaller 2.0-litre four-cylinder that benefits from a few tricks to meet the power requirements of drivers.
The base T5 engine uses a turbocharger to produce 250 horsepower, while the mid-range T6 adds a supercharger to increase output to 316 horsepower. Our tester was blessed with the top-line T8 powertrain, which combines the aforementioned T6 with electric motors for a total of 400 horsepower. It's all handled by an eight-speed automatic transmission and standard all-wheel drive.
Three Levels of Performance
Each powertrain is quicker than the next. The T5 sends the XC90 from 0-100 km/h in 7.9 seconds, but the T6 and T8 are more impressive with acceleration times of 6.5 seconds and 5.6 seconds, respectively. For a family-oriented, three-row SUV that weighs about two tons, this is pretty remarkable.
What about fuel consumption? Natural Resources Canada rates the 2020 Volvo XC90 T5 at 9.9 L/100 km, while the T6 variant achieves a combined 10.7 L/100 km. The gas-electric XC90 T8 is obviously more efficient, as evidenced by an official rating of 8.8 L/100 km.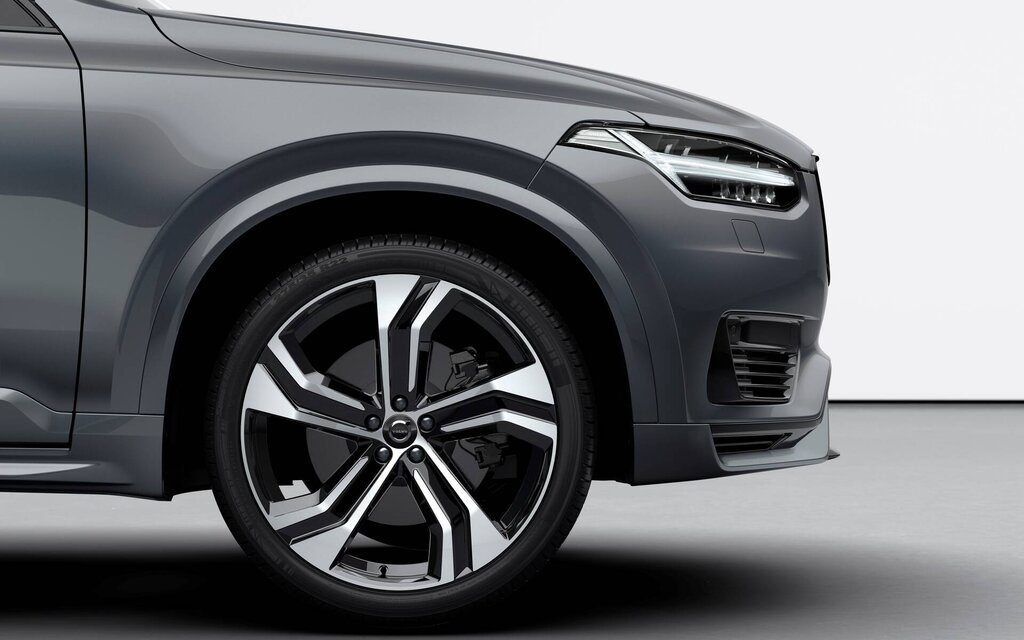 The problem is we couldn't match that last number with our R-Design tester. In fact, our average was a disappointing 11.7 L/100 km. The 11.6-kWh battery theoretically delivers a zero-emission range of 29 kilometres, which is much shorter than the 50 kilometres provided by the Chrysler Pacifica Hybrid minivan or the 76 kilometres achieved by the Honda Clarity sedan.
A Different Kind of Electrification
Customers looking for more electrification in a Swedish vehicle should turn to Volvo's new EV brand, Polestar, because the XC90 T8 is more about performance than saving the planet. That being said, CO2 emissions are half those generated by the T5 and T6 models.
We just hope you have the means to afford this 400-horsepower XC90, though. A fully loaded Inscription model can top $120,000 before tax and other charges—seriously.
Whether you opt for the whole shebang or a more affordably priced model, the 2020 Volvo XC90 is a unique SUV with timeless elegance, superb fit and finish, and extremely comfortable bucket seats. The cargo area is quite spacious and versatile, too, at least with the rear seats folded. With occupants in every seat, the trunk is fairly tight. Another complaint is the rather heavy cargo cover, which is hard to remove and put back in place.
For sure, the driving experience is pleasant thanks to precise steering, smooth shifting, a comfortable ride delivered by the available air suspension, and lively acceleration resulting from the electrified T8 powertrain. If only the various driver assistance features were less intrusive. Also, some of the controls, like the Park button or the drive mode selector on the centre console, could be more ergonomic. For Thor's sake, we hope Volvo fixes that soon.
Share on Facebook