2021 Acura TLX: Now That's Refreshing!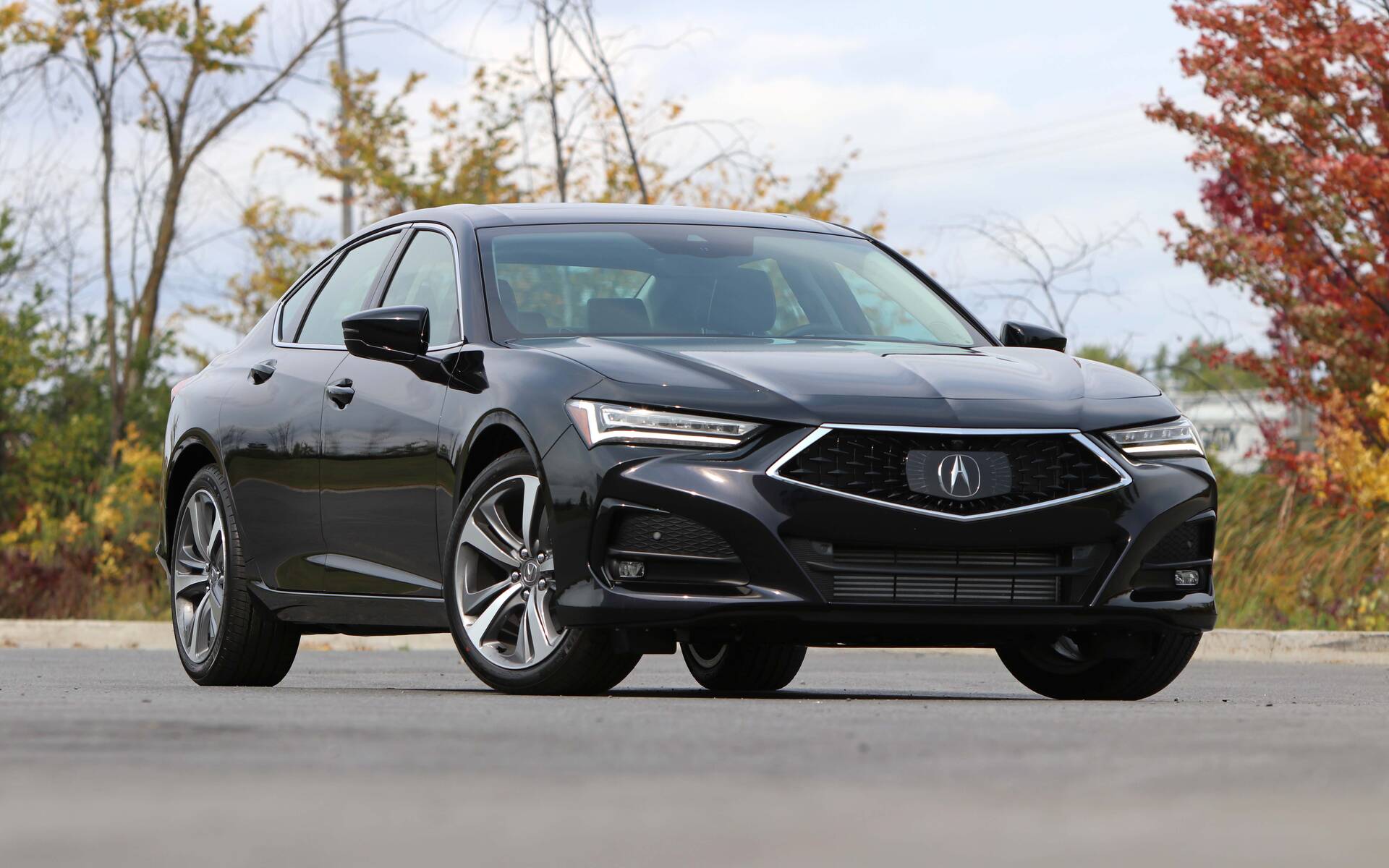 Strong points

Superb driving dynamics
Great build quality
Comprehensively equipped
Desirable A-Spec model

Weak points

Non A-Spec models lack flair
Adaptive suspension exclusive to Platinum Elite
Large turning radius
Complex infotainment system
Full report
Sales of luxury sedans are falling in Canada. Acura, unsurprisingly, continues to trail German competitors Audi, BMW and Mercedes-Benz. On a positive note, the TLX is outselling the Infiniti Q50, Lexus IS, Genesis G70 and Volvo S60/V60, not to mention the new Cadillac CT4.
But in doing so, the Japanese brand had to come up with generous incentives and rebates, putting the TLX close to a well-equipped Honda Accord and diluting the premium nature of a car that should normally stand out from mainstream models.
That's why Acura went back to the drawing board and really worked to elevate the TLX's game for its second generation (or seventh if we go back to the Vigor launched in 1992). The previous model debuted in 2014, so major changes were required—especially with the recent termination of the RLX leaving the TLX as the flagship sedan in Acura's lineup.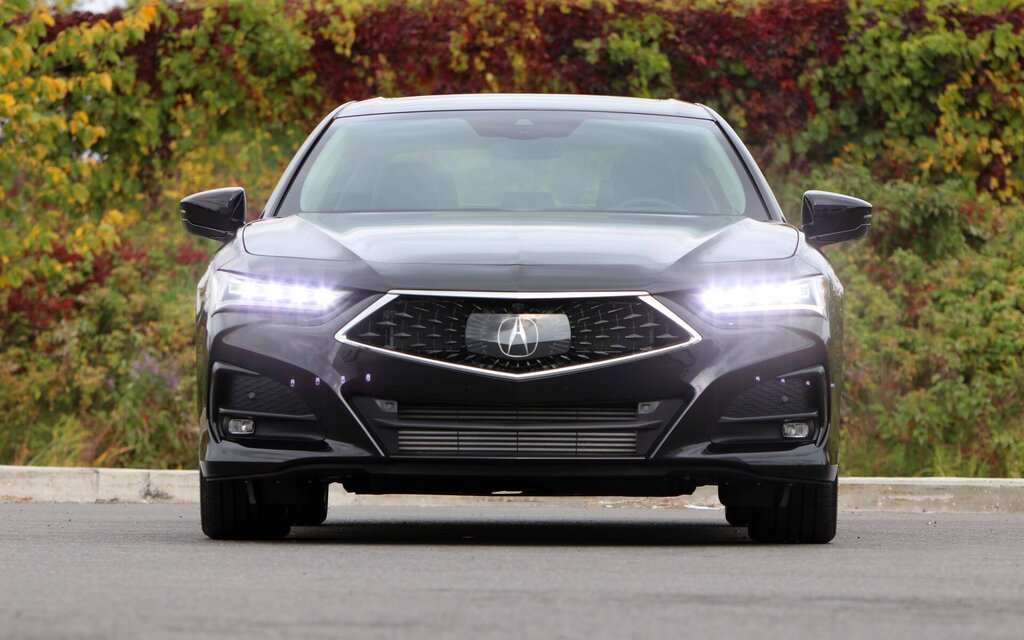 New Approach
Forget the base FWD configuration. The 2021 Acura TLX comes standard with the so-called Super Handling All-Wheel Drive (SH-AWD) system the company is famous for. Power is supplied by a turbocharged four-cylinder engine rated at 272 hp and mated to a 10-speed automatic transmission.
This powertrain is derived from the RDX compact SUV, which is enjoying tremendous success since its 2019 redesign. A sportier Type S model will join the lineup next spring featuring a turbocharged 3.0-litre V6 with 355 hp—a direct response to the Audi S4, BMW M340i and Mercedes-AMG C 43.
Of course, we don't expect Acura to beat those cars in terms of sales, but the goal here isn't just to take on more established rivals. The company wants to show that sedans are still relevant and that the new TLX is a product many North American customers will want to purchase.
Some Questionable Choices
Built on a new chassis, the redesigned Acura TLX has some pretty sharp and attractive lines, but it doesn't necessarily catch the attention. What we mean is that Acura's product planners were too conservative in the way they dressed the car. The base, Tech and Platinum Elite models seriously lack flair with their timid chrome accents and boring wheel designs.
Fortunately, the TLX A-Spec looks much more dynamic with graphite-coloured alloys, a rear spoiler, black grille, black window surround and a selection of flashier body colours. Acura expects 70 percent of TLX customers to pick this model, which is a nice alternative to the S-Line, M and AMG packages from the competition.
Considering that, plus the strong sales of the RDX and MDX in A-Spec trim, the company would be wise to expand this sportier treatment to all models in the portfolio.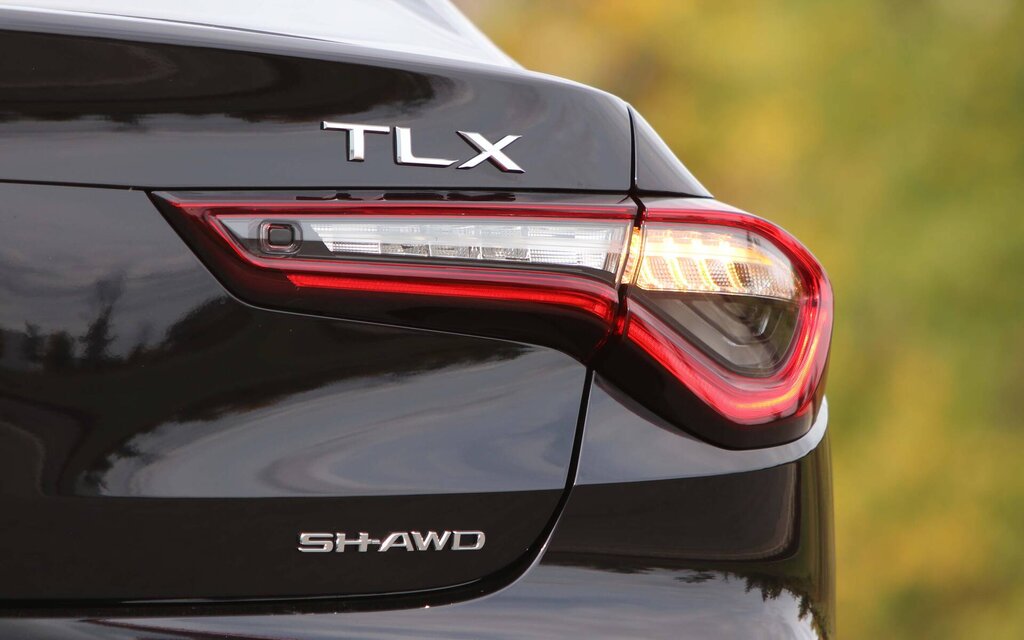 Welcome to 2021
The old TLX had an obsolete interior with regard to styling and technology. We're happy to report the 2021 model is a radical departure. The elegant, meticulously sculpted dashboard emphasizes luxury, while the A-Spec trim spices things up with silver-faced instruments and red topstitching on the leather seats.
The super-classy TLX Platinum Elite displays flawless build quality and beautiful contrasts with a combination of wood inlays, metallic accents and state-of-the-art ambient lighting. The seats offer multiple power adjustments including extendable thigh support, which is essential to finding the perfect driving position and enjoying superior comfort.
Rear-seat room is more generous than in the past, though somewhat at the expense of cargo capacity. Overall, designers have created a more modern and driver-friendly environment, one that features extra storage compartments and wireless charging for smartphones.
The terrible news is that Acura continues to believe the damned touchpad first introduced on the RDX is a good idea. Access to primary functions such as navigation, audio and vehicle settings is more complicated and maddening. Using Apple CarPlay even makes matters worse—just try launching the Waze app while you're taking a phone call. At least the voice command system works great.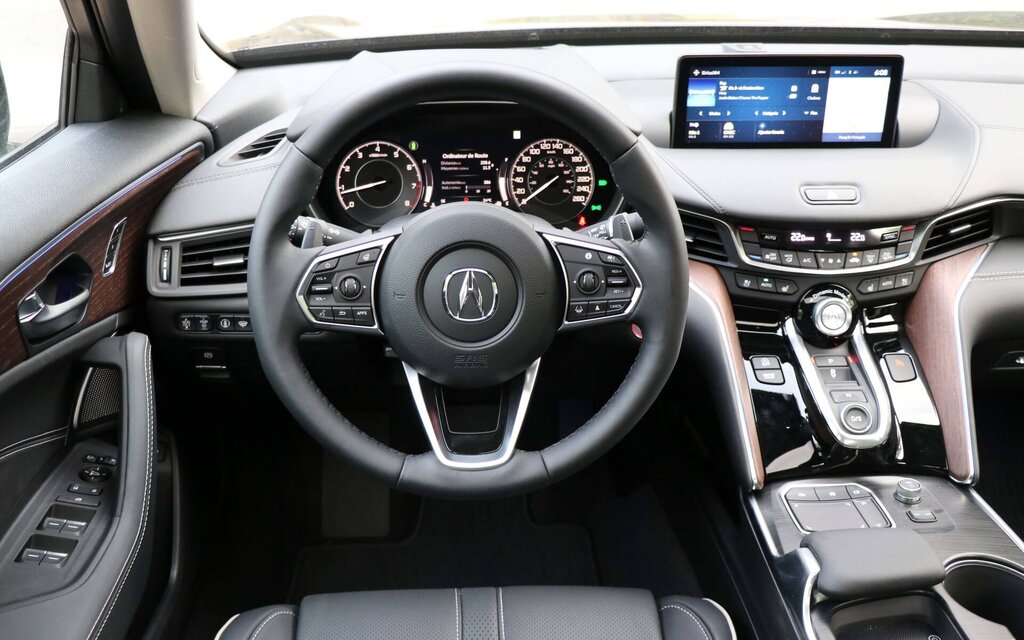 Heavier, yet Lighter?
While the new Acura TLX is about 40 kilograms heavier than the previous V6 model with SH-AWD, it still feels lightweight and refreshing to drive. That's because engineers have improved the chassis for better handling and also because weight distribution has been optimized.
As the only trim level to feature an adaptive suspension, the TLX Platinum Elite is more flexible and versatile on the road. Sport mode firms up the ride for extra cornering performance, while Comfort mode delivers a cloud-like experience. Acura really did something remarkable here—too bad the A-Spec can't take advantage of it.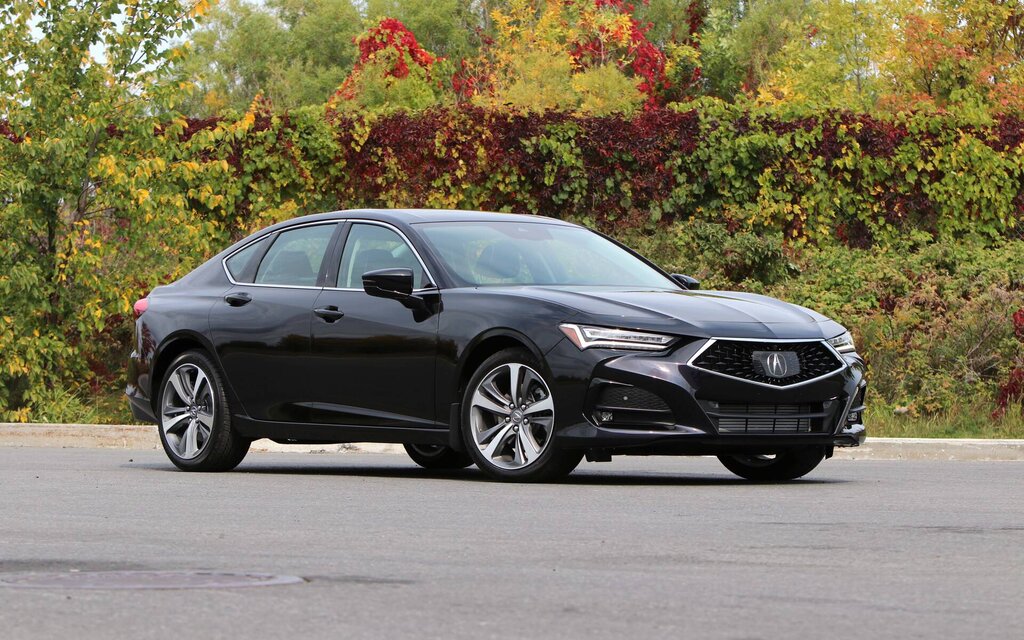 A word about SH-AWD. This system is extremely competent, allowing active torque distribution between the front and rear axles, as well as between the left and right rear wheels. If you're the kind of driver that faces harsh weather conditions, you should not worry one bit. On the other hand, the TLX suffers from an excessively large turning radius, making U-turns more difficult.
As for the turbo-four engine, we found it as responsive and satisfying as always. There's just enough power to have fun, while fuel economy is reasonable. The 10-speed transmission is a good match even though it tends to shift frequently and sometimes hesitates during passing manoeuvres (unless Sport mode is engaged). Sound effects are nice but we've heard better.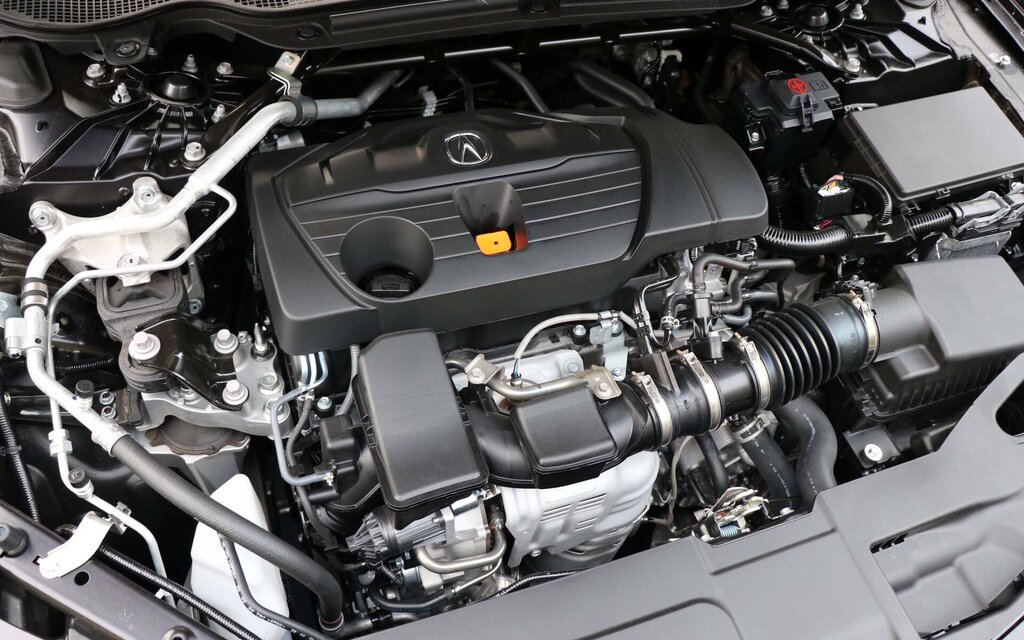 Waiting for Type S
With the higher-performance Type S model bolstering the lineup next spring, the 2021 Acura TLX will have lots of ammunition to challenge rivals. Hopefully it will live up to the hype and, more importantly, be available in sufficient numbers.
What about a TLX Hybrid? That would have been an interesting move, although Acura's various attempts in the past have failed spectacularly.
At the end of the day, the new TLX may not be perfect, but it positively refreshes the brand's portfolio and image while considerably widening the gap with all the non-German rivals.
Share on Facebook