2021 Acura TLX Type S to Deliver Over 350 Horsepower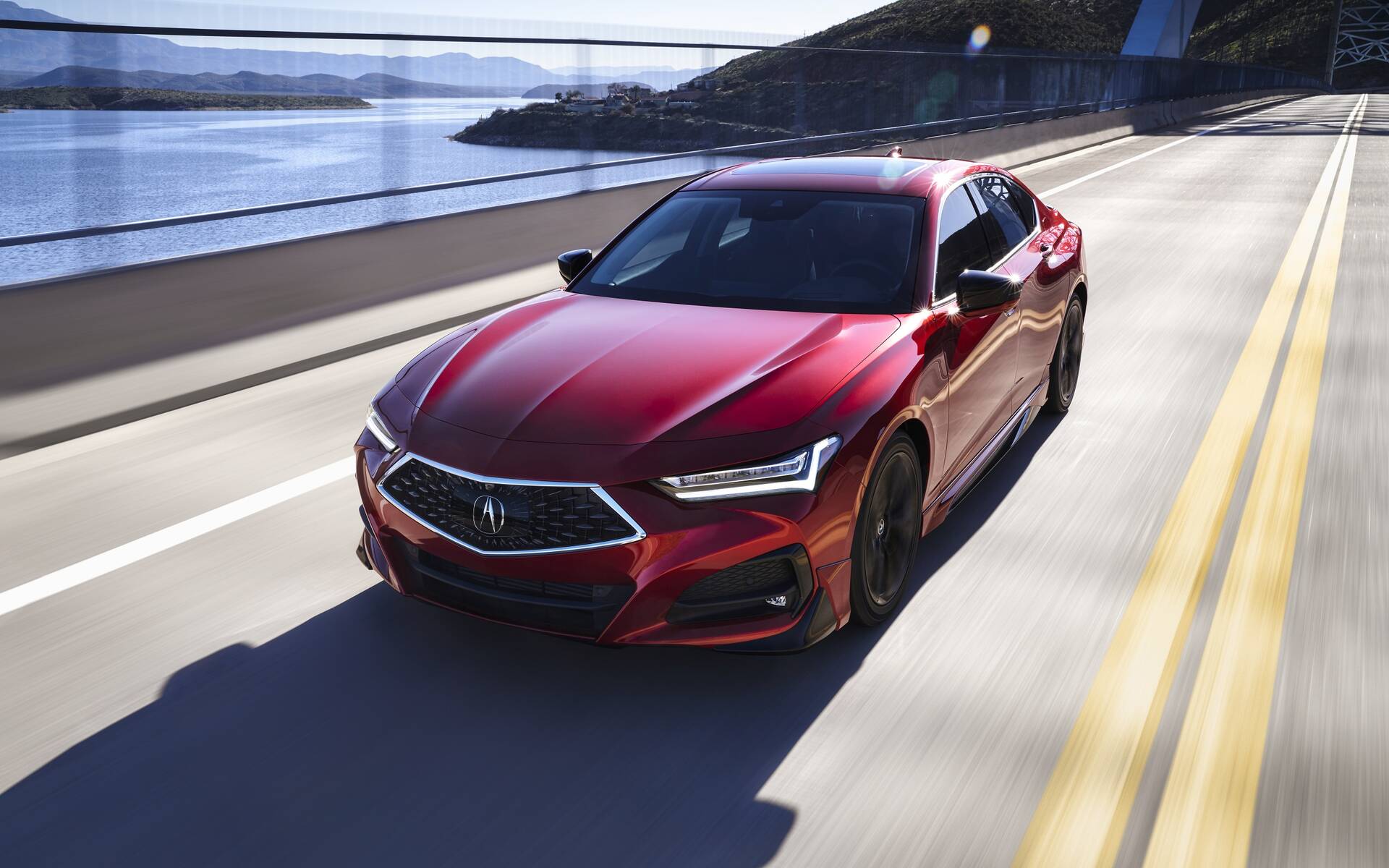 Unveiled in late May, the all-new, second-generation 2021 Acura TLX packs quite a punch and promises to heat things up in the compact luxury sedan segment.
Beyond its striking good looks, brand new chassis with increased stiffness and standard SH-AWD system, the car arrives with a selection of two new turbocharged engines delivering way more power than their naturally aspirated predecessors.
We already knew about the 2.0-litre four-cylinder engine that produces 272 horsepower (+66) and 280 pound-feet of torque (+98). However, Acura had yet to disclose the numbers for the 3.0-litre V6 motivating the new high-performance TLX Type S.
Today, we finally get them. The bigger engine will crank out 355 horsepower and 354 pound-feet of torque, which is lower than what some rumours led us to believe (close to 400 horsepower), but still a considerable bump of 65 horsepower over the outgoing 3.5-litre V6. Torque, meanwhile, is up 87 pound-feet.
For comparison, the Audi S4 features an identical engine that puts out 349 horsepower. The BMW M340i's inline six-cylinder is more potent at 382 horsepower.
A 10-speed automatic transmission with sequential SportShift and standard paddle shifters is mated to both turbocharged engines in the new TLX. No manual gearbox is available, but those who pick the Type S will benefit from sportier transmission tuning.
In related news, Acura has announced that the 2020 Pikes Peak International Hill Climb will mark the official racing debut of the 2021 Acura TLX. On August 30, three special TLX models will race up this 14,115-foot summit, including two powered by modified versions of the standard 2.0-litre turbo. The other, a development prototype of the TLX Type S, will serve as a pace car.
The production 2021 Acura TLX will arrive at Canadian dealerships early this fall with a base MSRP starting in the low $40,000 range, although the more exciting TLX Type S will make customers wait until next spring.
Share on Facebook