Confirmed: Lucid Air Crushes Tesla With Record Range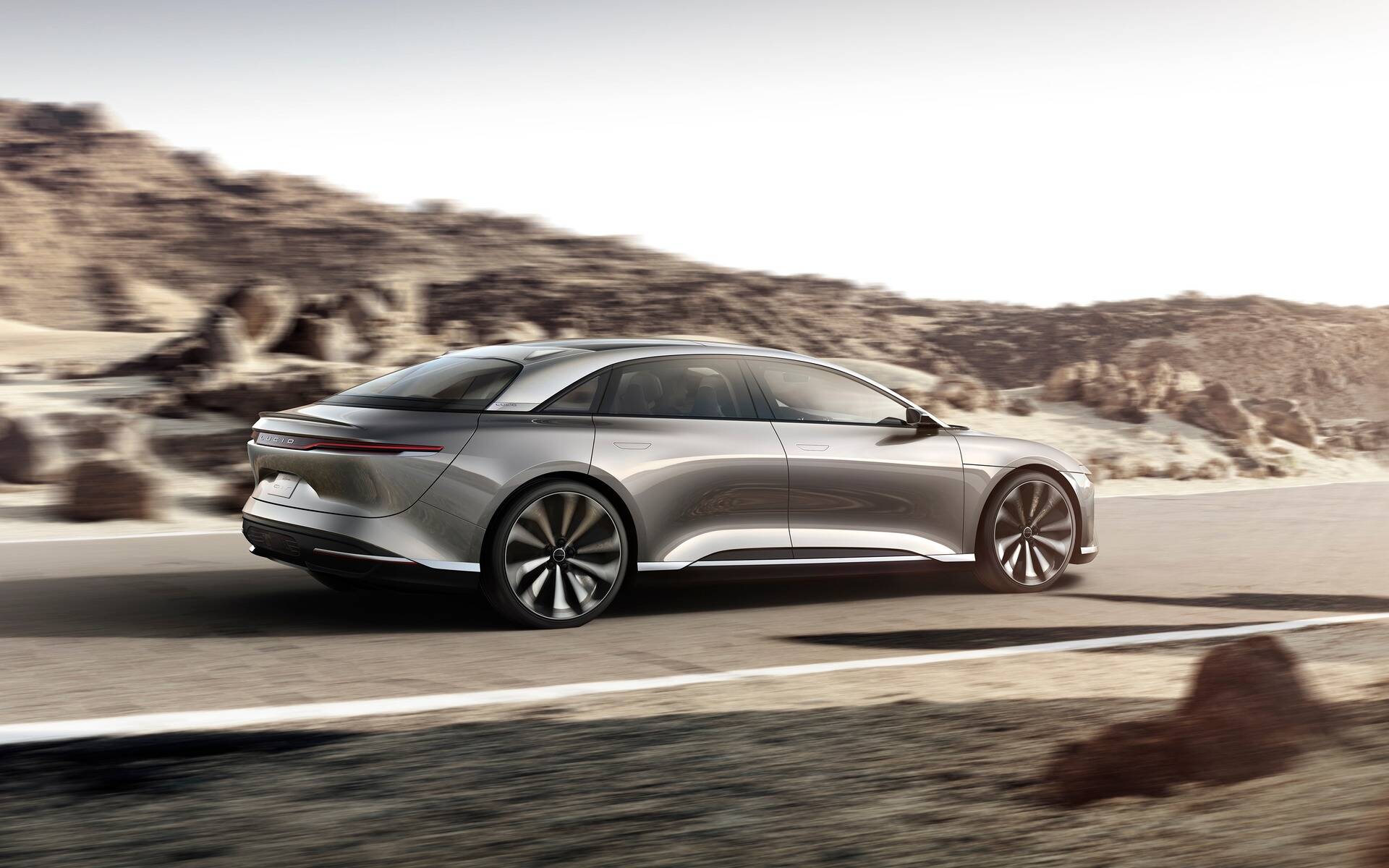 Mercedes-Benz may have made headlines recently by promising to beat or at least match Tesla with its future EQS electric sedan, but Lucid Motors will beat all other EVs on the market when it comes to maximum range.
The luxurious Air sedan from the small Californian automaker has just received its official rating from the U.S. Environmental Protection Agency (EPA) through independent testing by FEV North America. Get this: it can travel up to 832 kilometres with a full charge of its optional 130-kWh battery.
The Tesla Model S currently leads the industry with a range of up to 647 kilometres—185 short of the Lucid Air.
For the record, the latter is not on sale yet. A public debut was scheduled for the New York Auto Show in April, but the COVID-19 pandemic has postponed the event until September 9.
The Lucid Air will also be the most aerodynamic production car in the world with a drag coefficient of just 0.21. As for output, the tri-motor system is reportedly capable of delivering more than 1,000 horsepower and accelerating from 0-96 km/h in less than 2.5 seconds.
Other variants will be available with a smaller battery pack offering an estimated range of about 505 kilometres. Additionally, similar to Tesla's Autopilot, the Lucid Air will feature a level-3 semi-autonomous driving system called DreamDrive.
Twenty Lucid stores will soon open in the U.S. and pricing should be announced in the meantime. Canadian availability remains a mystery at this point.
Watch: Lucid Air on the Roads of San Francisco
Share on Facebook