Lucid Unveils Canadian Pricing for Air Sedan, Opens Studio in Vancouver
Lucid Motors has just unveiled pricing details for the Lucid Air sedan in Canada. This is the first time Lucid has confirmed pricing outside of the US market.
The fully electric sedan, which offers an impressive range of up to 836 kilometres on a single charge, starts at $105,000 for the 480-horsepower Lucid Air Pure base model.
Of course, at that price, you don't get the full range capacity, but rather a still very decent rating of 653 kilometres.
One level up, the Lucid Air Touring dishes out 620 horsepower and has a price tag of $129,000. It offers the same range as the Pure model.
The Grand Touring trim starts at $189,000 and bumps the horsepower rating to 820. The range figure is also enhanced on this model, with 830 kilometres.
The top trim is the Dream Edition. It comes in two variants (Performance and Range) and both are priced at $229,000. However, the Dream Edition's limited production run is unfortunately sold out at this time.
The Performance model supplies a whopping 1,111 horsepower and has a projected range of 758 kilometres. The Range model delivers 836 kilometres and lowers horsepower to 933.
Canadians can reserve any Lucid Air model online as of today. Required deposits start at $400 for the Pure model and can go up to $1,300 for Touring and Grand Touring models.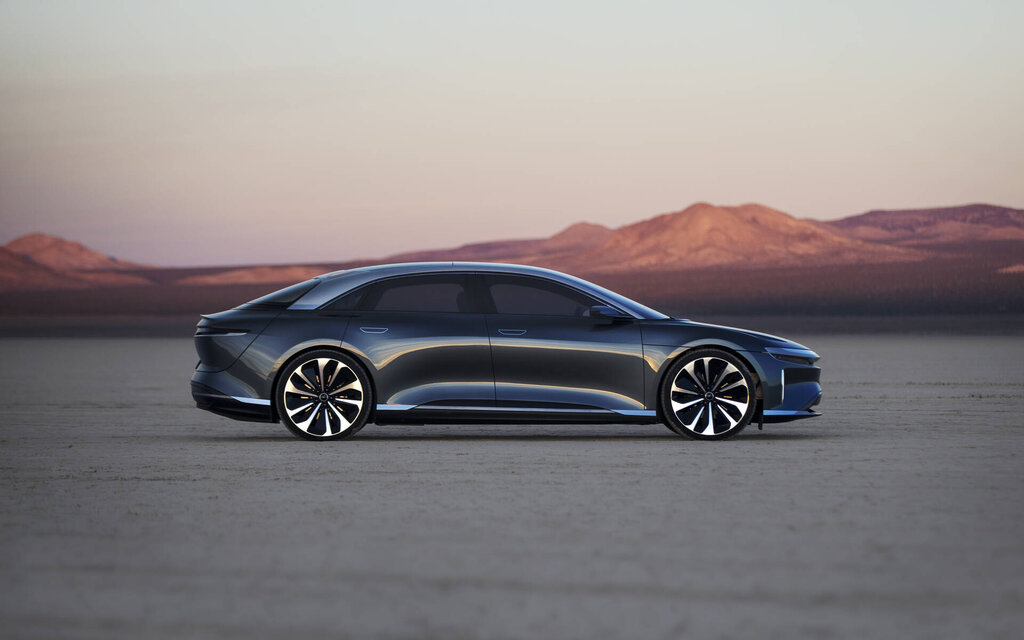 The Lucid Studio Opens in Vancouver
Along with this pricing release, Lucid has announced it will officially open its first retail outlet on Canadian soil on Saturday, October 16. The Lucid Studio at CF Pacific Centre in Vancouver, B.C. represents the 10th Studio in the brand's network. The automaker's press release states that it has plans to open another studio in the Toronto area in 2022, with other Canadian locations to follow thereafter.
According to Lucid, the Studios use augmented reality to enhance the shopping experience thanks to a 4K VR configurator to showcase personalization options, interior finishes, materials and exterior colour choices.
Share on Facebook