Jeep Wrangler 4xe to Arrive in Dealerships Late in 2020
The upcoming Jeep Wrangler 4xe, the plug-in hybrid variant of the iconic American four-wheeler, will have its global debut this fall. The start of production and deliveries will also take place by the end of the year.
That's part of the plan FCA detailed in its Q2 2020 financial report.
The electrified Wrangler was quietly shown at CES in Las Vegas back in January. Jeep gave no technical details and didn't show the interior, either. The company preferred to wait until the Geneva Auto Show, but the event was later cancelled due to COVID-19.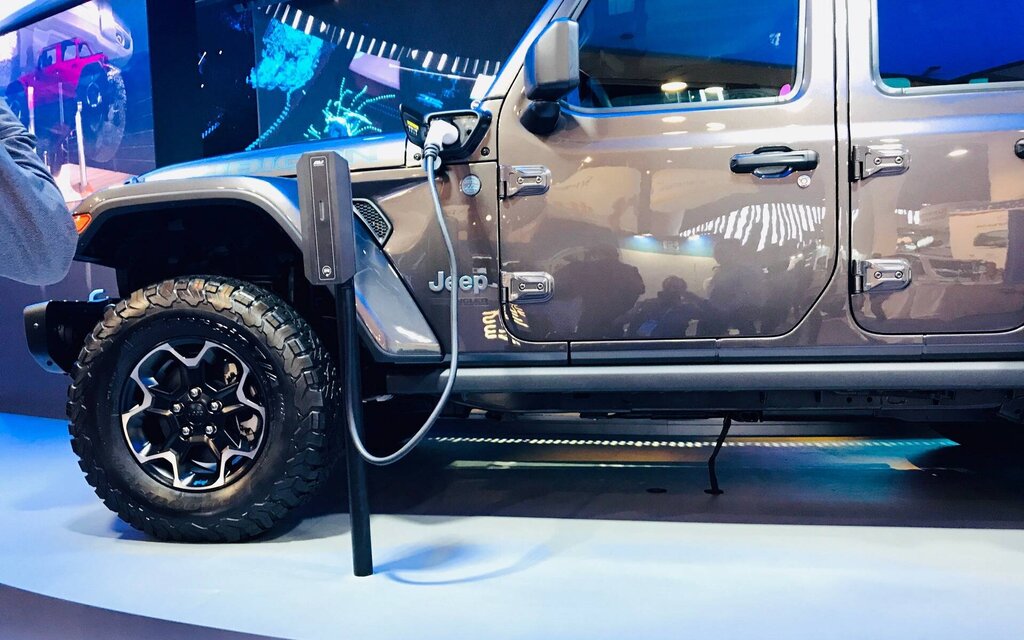 It's expected that the Jeep Wrangler 4xe will improve performance and capability versus the traditionally powered Wrangler models, including the new Wrangler EcoDiesel. Obviously, it will be more fuel-efficient with some degree of zero-emission driving.
The Wrangler 4xe will also be Jeep's first plug-in hybrid to go on sale in North America. The Renegade 4xe and Compass 4xe models, which both entered production for Europe in June, could follow eventually.
Jeeps aims to become "the greenest SUV brand in the world" and offer electrification options on all models by 2022. This includes the next-gen 2022 Grand Cherokee as well as the upcoming Jeep Wagoneer and Grand Wagoneer three-row SUVs slated to begin production in 2021. Ditto for the Gladiator pickup. The only question is, when will we get them exactly?
Share on Facebook