2020 Lexus NX: Right Product, Right Time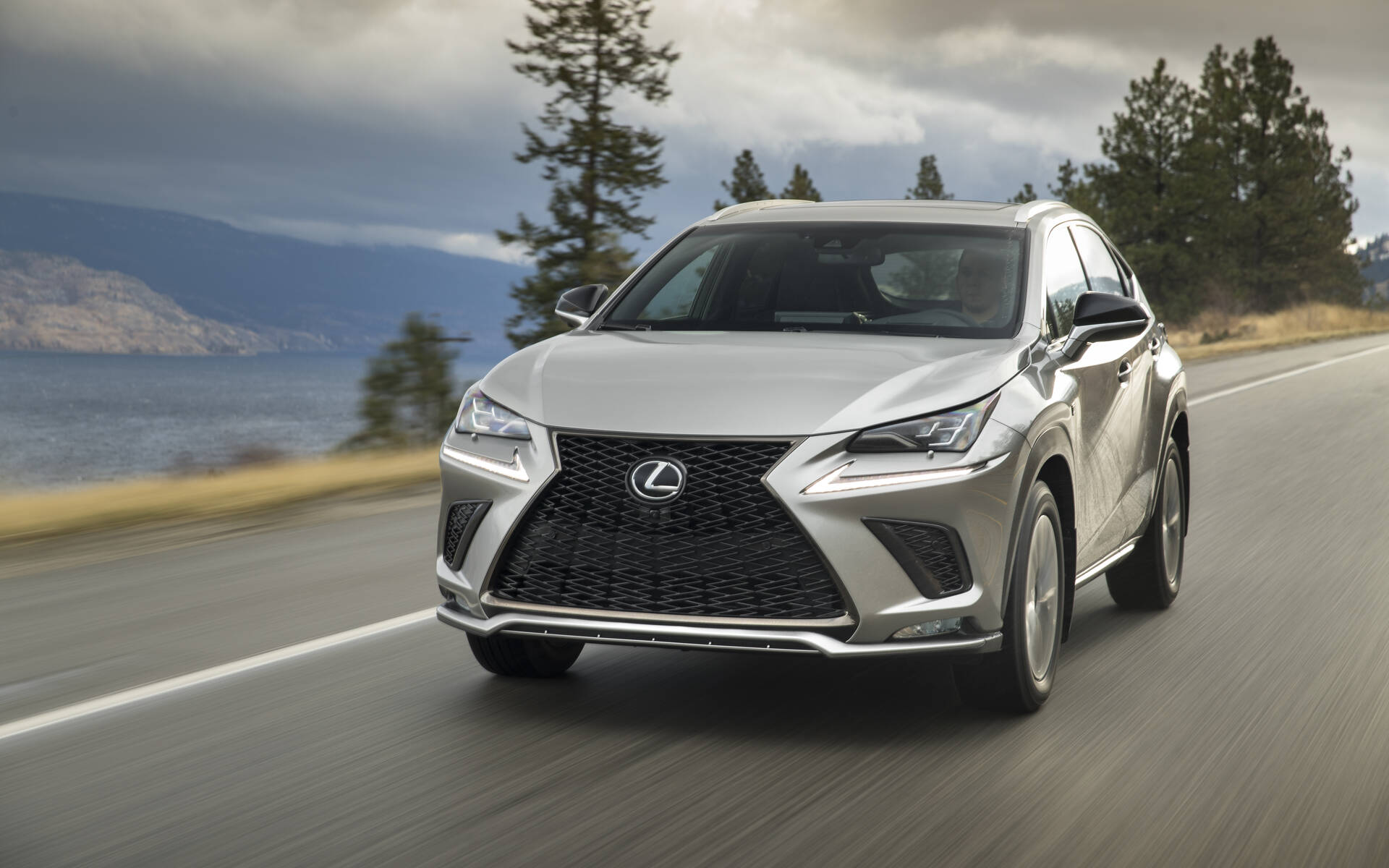 Strong points

Remarkably quiet
Neatly finished
Attractive F SPORT models

Weak points

Frustrating touchpad
Limited cargo room
Disappointing fuel economy (NX 300)
Full report
In just a few years, the Lexus NX has become one of the best-selling compact luxury SUVs on the market, appealing to a wide range of customers thanks in part to two very different powertrains.
It's the classic case of the right product arriving at the right time. When sales begin in December 2014, the IS sedan was still quite popular, trailing only the RX midsize crossover in the Lexus lineup. But then Canadians started to move away from passenger cars and jump on the SUV bandwagon, propelling the NX to second place on Lexus sales charts.
Now, this model ranks among the top 5 in the segment along with the German trio made up of the Mercedes-Benz GLC, Audi Q5 and BMW X3, plus another Japanese SUV, the Acura RDX.
Clearly, young drivers prefer the German competitors, while the Lexus NX seems to attract slightly older customers who don't care so much about sporty driving and want simpler choices. Unlike the GLC and X3, which offer traditional SUV and coupe-like SUV configurations as well as powerful engines designed to rule the autobahn, the NX makes do with a single body style and a pair of down-to-earth powertrains.
Split Personality
On one hand, you have the base Lexus NX 300 motivated by a turbocharged 2.0-litre four-cylinder engine. It generates 235 horsepower via a smooth-shifting six-speed automatic transmission, delivering honest acceleration (0-100 km/h in about seven seconds) and passing manoeuvres in the process.
Fuel consumption is fairly excessive, though, and to make matters worse premium gas is required. Our F SPORT tester averaged 10 L/100 km in a mix of city and highway driving, which is pretty much the rating found in Natural Resources Canada's EnerGuide (9.9 L/100 km). The base NX 300 is rated at 9.7 L/100 km. Consider that a Toyota RAV4 with all-wheel drive and a 203-horsepower, naturally aspirated engine burns just 8.2 L/100 km.
On the other hand, Lexus offers an electrified NX 300h. This one combines a non-turbocharged, Atkinson-cycle, 2.5-litre four-cylinder engine (similar to hybrid variants of the Lexus ES and Toyota Camry) with three electric motors drawing energy from a 1.6-kWh nickel-metal-hydride battery). All-wheel drive is part of the package here, as well.
Such a small-capacity battery doesn't make the NX 300h a plug-in hybrid SUV like the upcoming 2021 Toyota RAV4 Prime, which promises just over 60 kilometres of zero-emission range. However, it does improve fuel economy, particularly in the city, while delivering satisfying performance. Expect to achieve 7.5 L/100 km overall and reach 100 km/h in about 8.5 seconds on the strength of 194 ponies.
Let's Do the Math
Both the Lexus NX 300 and NX 300h can be ordered in base, Premium and Executive trim. In each case, the hybrid system costs an extra $2,500. Making the right choice means calculating the return on your investment if you opt to go green.
Considering all the numbers above and the current price of gas ($1.10/litre at the pump in this writer's area), you would theoretically have to travel nearly 95,000 kilometres to make it a worthwhile purchase and start saving money.
The NX 300h, of course, is slower and also has a lower towing capacity (680 kg vs. 907 kg). That's why the various F SPORT packages, which include a firmer suspension and more aggressively treaded summer tires, are exclusive to the standard NX 300.
Bold Styling
The angular 2020 Lexus NX turns heads with a slender profile and massive spindle grille. The latter is a polarizing design cue, for sure, but it greatly sets the vehicle apart from the competition.
The interior boasts a modern cockpit and neat finish. It's remarkably quiet, too. Unfortunately, the touchpad controlling the infotainment system is a nightmare to use and needs to be replaced asap. Another complaint is the shape of the rear hatch: not only does it reduce visibility, but it also affects cargo room (the RDX and X3 have bigger trunks).
Standard content is generous for the segment and the more upscale models have everything to please. However, while the Lexus Safety System+ 2.0 has many advanced features such as a Pre-collision Safety System with Pedestrian and Bicycle Detection, Lane Departure Alert with Lane Keep Assist, Dynamic Radar Cruise Control and Automatic High Beams, it lacks standard Blind Spot Monitoring and Rear Cross Traffic Alert. From a brand with a strong reputation of comfort and safety, this is somewhat disappointing.
Share on Facebook