2020 Ford EcoSport vs. 2021 Chevrolet Trailblazer: The Numbers
Small SUVs are taking over the Canadian market with more and more new models going on sale and people buying them in droves. Some examples include the Nissan Kicks and Hyundai Venue, which we featured in our latest comparison.
Another newcomer that's bound to enjoy a lot of success is the 2021 Chevrolet Trailblazer, now starting to arrive at dealerships across the country. To help you sort things out, we've looked at the numbers and specs for this model and the 2020 Ford EcoSport, which is also available with a tiny turbocharged engine.
Who has the edge? Read on.
Space: Trailblazer
The new Chevrolet Trailblazer is a radical departure from the old midsize SUV Chevrolet sold until 2009. Still, given its diminutive size, it offers a fairly spacious trunk at 716 litres. That number increases to 1,540 litres when you fold the rear seats.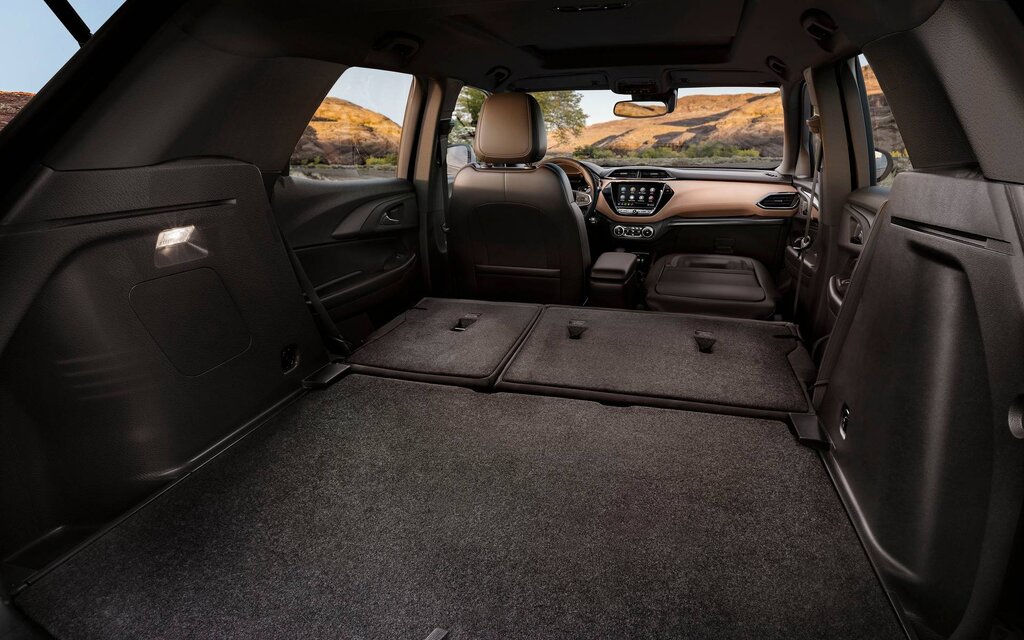 Designed by Ford of Europe, the EcoSport is unsurprisingly smaller and less capacious. Cargo room ranges from 592-1,415 litres.
Safety: Trailblazer
The Chevrolet Trailblazer is all fresh and generously equipped with the latest safety and driver assistance features, standard or optional. The Ford EcoSport's arsenal is not so impressive, unfortunately.
One interesting aspect is that both vehicles offer a system (Teen Driver and MyKey, respectively) that allows parents with young drivers to set certain limits for speed and audio volume, monitor their habits and more. Also, each one earned a four-star overall rating in collision tests performed by the U.S. National Highway Traffic Safety Administration (NHTSA).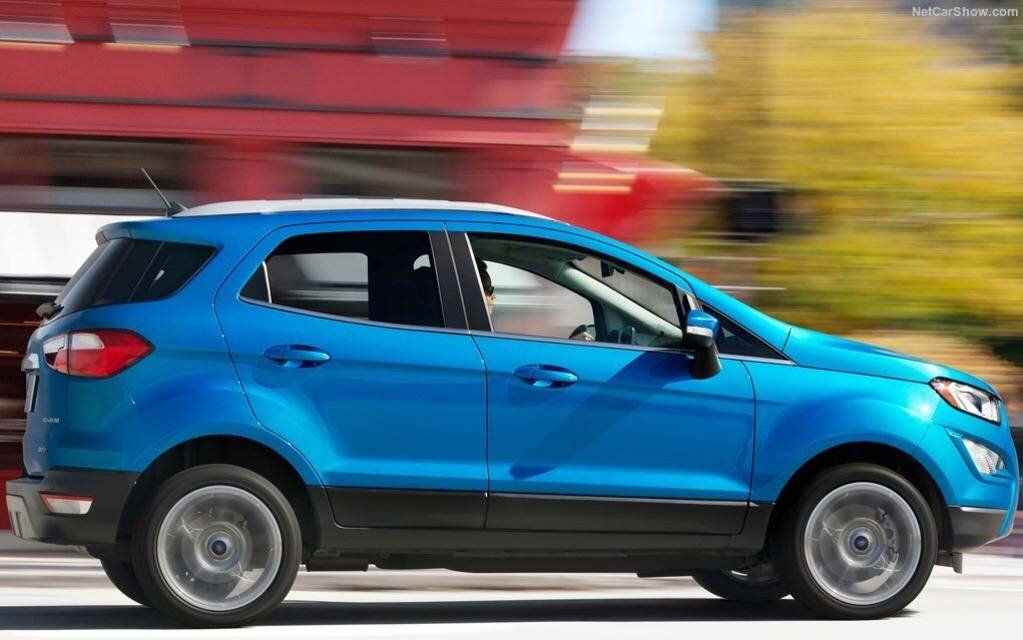 Power: Tie
Just like it did with the Buick Encore GX, General Motors made the bold decision to rely on a pair of tiny turbocharged engines with the Chevrolet Trailblazer: a 1.2-litre unit producing 137 horsepower and 162 pound-feet of torque, and a 1.3-litre variant rated at 155 horsepower and 174 pound-feet.
The Ford EcoSport similarly comes with a choice of two engines, starting with a turbocharged 1.0-litre three-cylinder that generates 123 horsepower and 125 pound-feet of torque. This one was mainly developed for European customers. The other option is a naturally aspirated 2.0-litre four-cylinder delivering 166 horsepower and 149 pound-feet of twist.
Curiously, though, the Trailblazer has a maximum towing capacity of 1,000 pounds, whereas the EcoSport can tow 1,500 or 2,000 pounds depending on the engine. That's why we're calling a tie, here.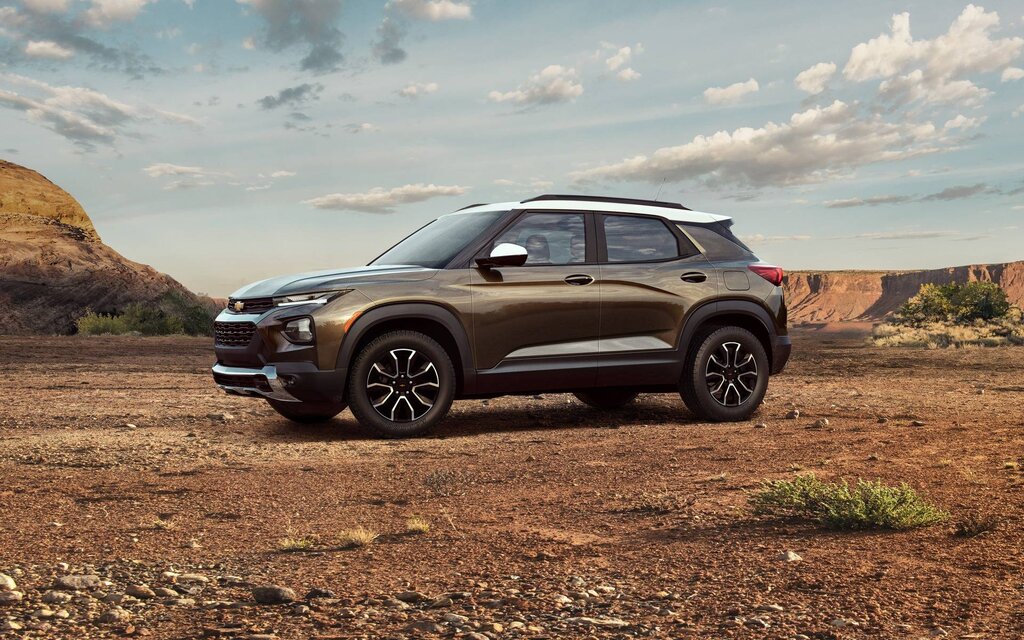 Fuel Economy: Trailblazer
Helped by more efficient automatic transmissions (a CVT and a nine-speed unit), the Chevrolet Trailblazer is more frugal on the road. FWD models achieve a combined 7.6 L/100 km with the 1.3-litre engine and 8.0 L/100 km with the 1.2-litre mill (the former benefits from a new engine control system and active heat management that results in quicker warm-ups). AWD models (1.3L only) burn 8.4 L/100 km on average.
That last number is what you can expect from the base Ford EcoSport with FWD and 1.0-litre engine. As for the AWD variant with the 2.0-litre four-cylinder, it is rated at 9.2 L/100 km. The lone transmission is a six-speed automatic.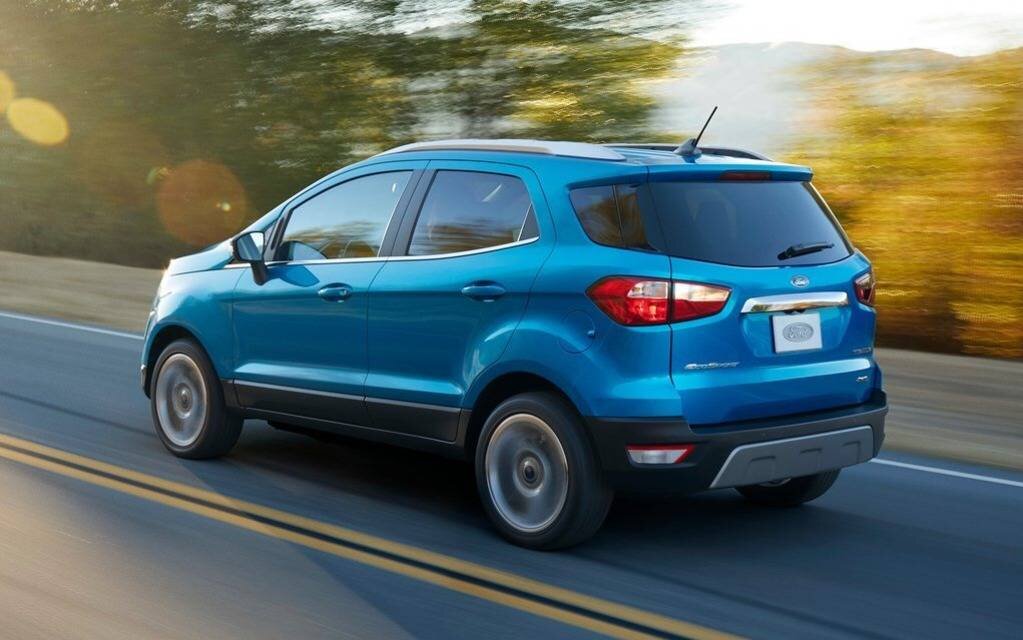 Warranty: Tie
Both the 2020 Ford EcoSport and the 2021 Chevrolet Trailblazer offer a limited new-vehicle warranty of 3 years/60,000 km and a powertrain warranty of 5 years/100,000 km.  
They also come with the same roadside assistance good for 5 years/100,000 km.
Price: Trailblazer
Chevrolet products are usually cheaper than their Ford equivalents. The new Trailblazer is a good example with a price range of $23,698-$30,398 before freight, delivery, options and taxes.
Meanwhile, the EcoSport starts at $25,149 and climbs to $31,649 in top-line trim. Regardless, you should stay on the lookout for special offers and adjustments to APR financing that can affect how much you really pay.
Share on Facebook