2020 Nissan Kicks vs. 2020 Hyundai Venue: The Numbers
Over the past few months, we've seen automakers launch small new SUVs that are big on efficiency and affordability. Two of those are the Nissan Kicks and Hyundai Venue.
Both are available with a frugal gasoline engine and front-wheel drive only. Which one has the edge? We crunched the numbers and here's what we found.  
Space: Kicks
The Nissan Kicks is slightly longer than the Hyundai Venue and the resulting difference in interior room is significant. The former boasts a trunk capacity of 716 litres, while the latter offers 530 litres.
When it comes to total cabin space, the Kicks has the edge yet again with 2,659 litres versus 2,602 litres in the Venue.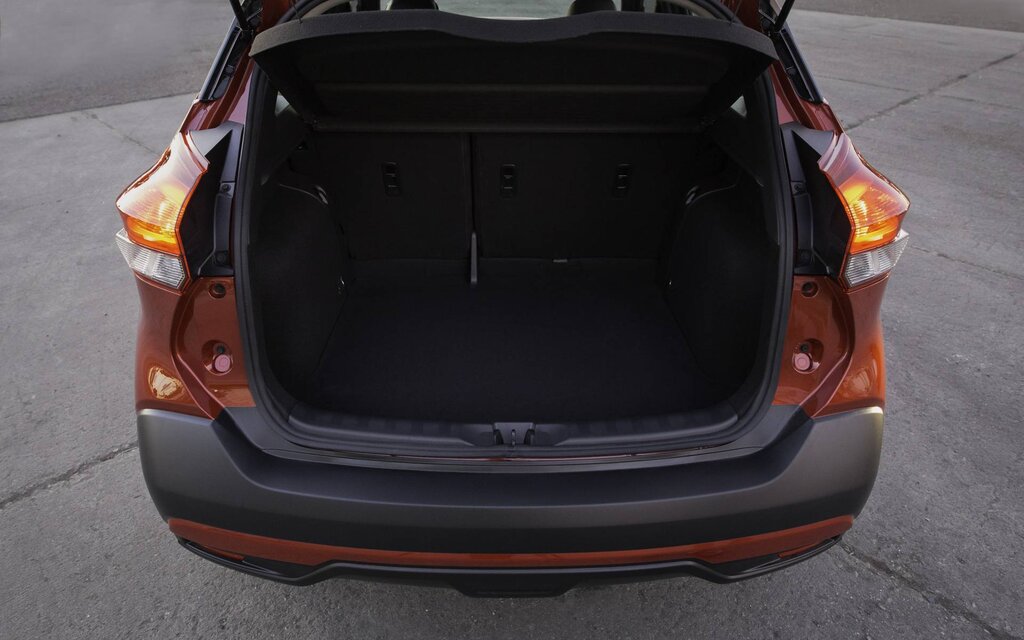 Safety: Tie
Both the Nissan Kicks and Hyundai Venue earned a global rating of four stars from the U.S. National Highway Traffic Safety Administration (NHTSA). Their safety content and available driver assistance features are roughly similar.
Power: Tie
Whichever SUV you choose, you'll have to make a compromise on power. The Nissan Kicks delivers 122 horsepower and 114 pound-feet of torque, while the Hyundai Venue is rated at 121 horsepower and 113 pound-feet. In fact, both have a 1.6-litre engine.
Interestingly, though, the Venue comes standard with a manual gearbox that can be replaced with a continuously variable transmission. The Kicks, meanwhile, is limited to a CVT.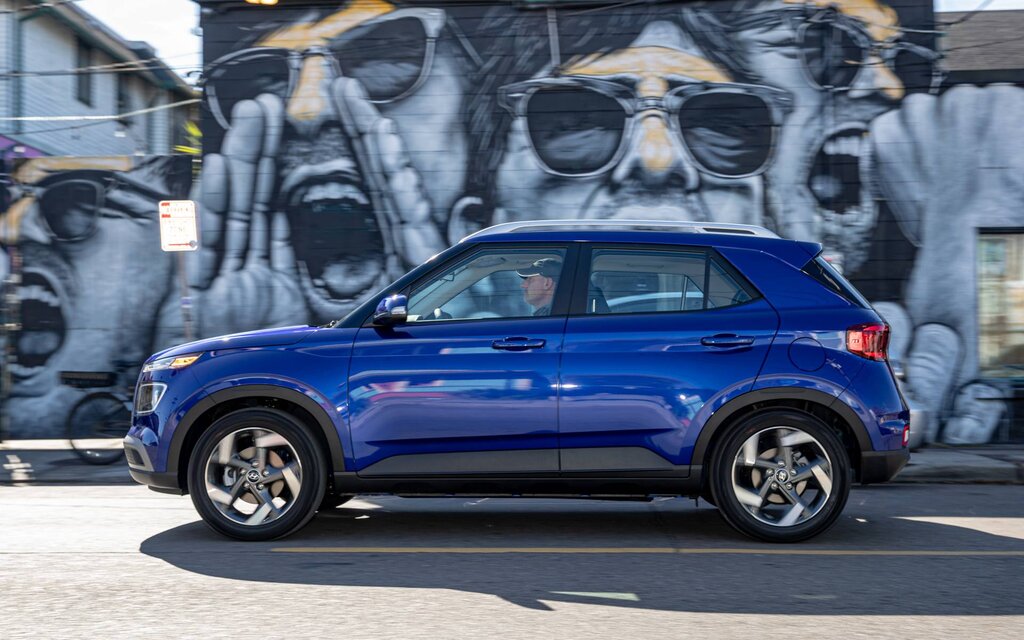 Fuel Economy: Kicks
The Nissan Kicks will save you a bit more money at the pump with an average consumption of 7.2 L/100 km. By comparison, the Venue burns 7.5 L/100 km with the CVT and 7.8 L/100 km in manual configuration.
Warranty: Venue
Hyundai offers one of the best new vehicle warranties in the industry. The Venue is covered for 5 years/100,000 km whereas the Kicks' warranty ends after just 3 years/60,000 km.
As for their powertrain, both models are covered for 5 years/100,000 km.
Price: Venue
Hyundai is typically a value leader and the Venue is a prime example. With a base MSRP of $17,099, it proves more affordable than the Nissan Kicks, which starts at $19,298. Of course, if you opt for the autobox, the price jumps to $18,399, which closes the gap somewhat.
Also, stay on the lookout for special offers and adjustments to APR financing that can affect how much you really pay.
Share on Facebook