2020 Infiniti QX50: Unable to Rise to the Challenge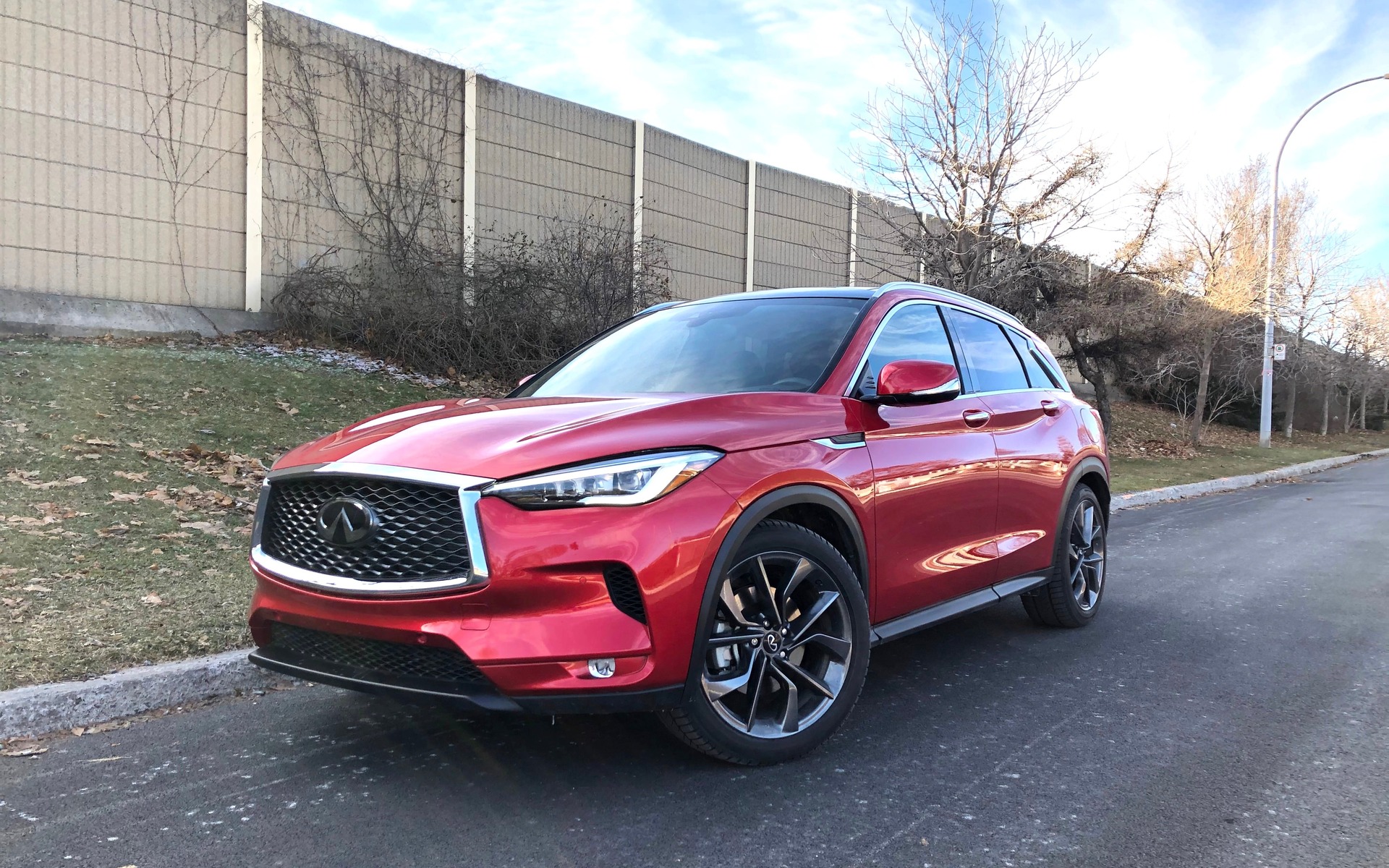 Strong points

Powerful engine
Addictive sound
Classy materials

Weak points

CVT is a bad match
Dual-screen interface could be simpler
Variable-compression technology is not as revolutionary as advertised
Full report
Infiniti launched the second generation of its QX50 compact luxury SUV for 2019. As a direct rival of the BMW X3, Mercedes-Benz GLC, Audi Q5, Lexus NX and Acura RDX, this model was supposed to help the company's bottom line in a big way.
The reality is otherwise. Here's why…
Unorthodox Engine
The new QX50 debuted with a so-called "revolutionary" engine technology that can adjust the compression ratio from 8:1 (for maximum performance) to 14:1 (for maximum fuel economy).
This apparently allows the turbocharged 2.0-litre four-cylinder to combine the power of a gasoline engine with the frugality of a diesel.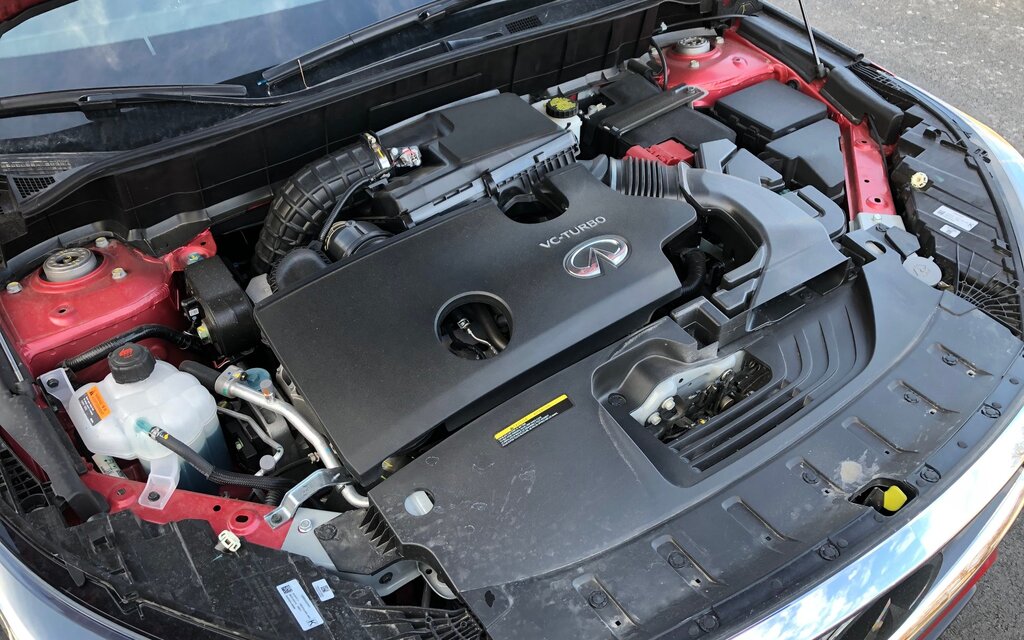 The numbers sure are impressive: 268 horsepower and 280 pound-feet of torque, most of which is delivered at low revs. Also, the system operates in seamless fashion, so you will never know the difference in the compression ratio.
Is it that effective, though? And what about long-term reliability? We don't have the answers to those questions yet.
What's the Deal with the Transmission?
While the engine can be described as a muscular performer, the continuously variable transmission is a real handicap. Both Nissan and Infiniti have been pioneers and big-time adopters of CVTs, but they haven't managed to make theirs pleasant.
Not only that, but the shift lever itself is an example of poor design and ergonomics. On a few occasions during the week, it accidently moved to neutral while we attempted to adjust the cabin temperature or change radio stations. This is a real safety concern and Infiniti must absolutely do something about it.
The goal with the next-generation Infiniti QX50 was to set a new standard for efficiency, but if you think its CVT can work miracles you're wrong. The official rating by Natural Resources Canada is 9.7 L/100 km—exactly the same for the Q5 and NX 300. Meanwhile, the X3 achieves 9.2 L/100 km.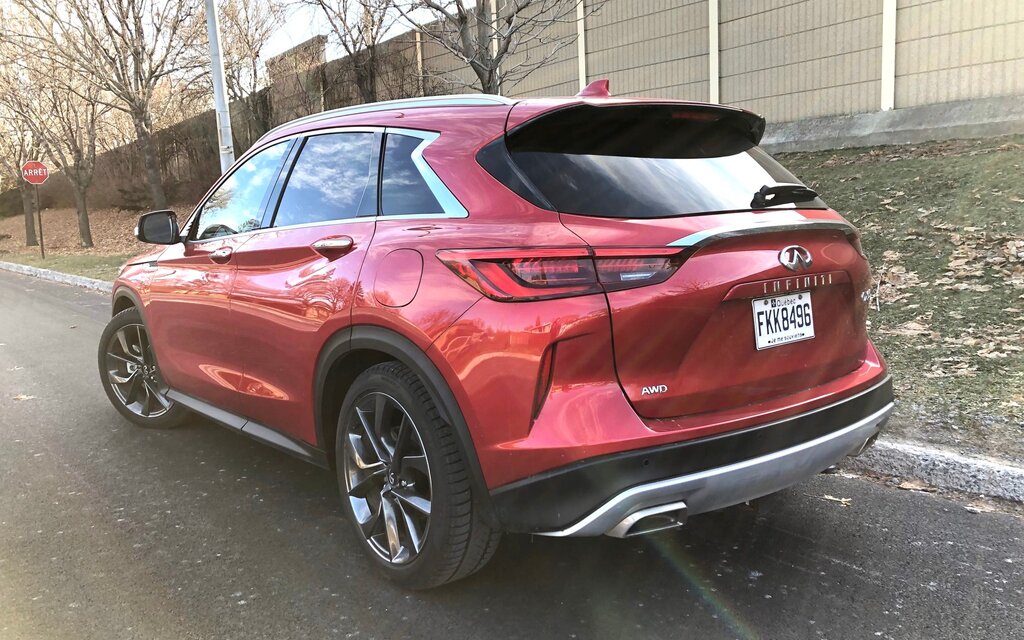 Music to the Ears
Automobiles are often judged by what we can see and feel, but the auditory experience can make a difference sometimes. In the case of the QX50, your ears are in for quite a treat.
While strong at lower revs, the turbo engine becomes addictive at higher revs where it lets out a deep growl typically associated with sporty cars that cost a whole lot more. So, even though the QX50 doesn't have six or eight cylinders, Infiniti engineers found a way to make sure it doesn't sound like a tin can.
In a world full of uninspiring, soulless vehicles, it's refreshing to see an automaker inject quite a bit of character into its most popular product.
Two Screens Instead of One
For a reason we ignore, designers chose to incorporate not one, but two screens in the centre stack. The upper display is primarily used for navigation, while the lower display combines audio, phone and HVAC functions.
In our opinion, it would have been simpler and more intuitive to combine everything into a single, comprehensive interface.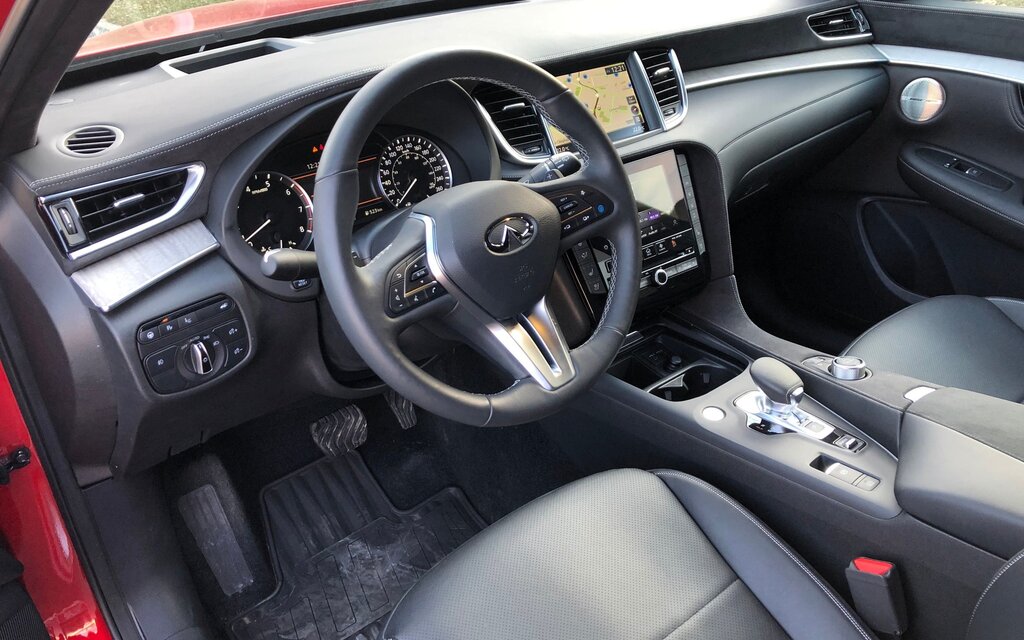 Trending Downward
It seems like there are fewer Infiniti vehicles on the road these days. In fact, the company's sales are falling a rapid pace—far more than the industry average. In Canada, we're talking about a drop of 12.8 percent in 2019.
Fresh from a complete redesign, the QX50 was one of the rare Infiniti models to enjoy growth (22 percent) last year. However, with 3,515 units sold in the country, it ranks well behind the aforementioned rivals.
Clearly, Infiniti's formula with the new QX50 is not enough to attract customers. The thing is that it needs to convey German-like prestige while offering greater benefits that stand out from the competition, whether that's fuel economy, handling or fit and finish.
Share on Facebook