We Drove an Electric Mazda Before a Big Reveal in Tokyo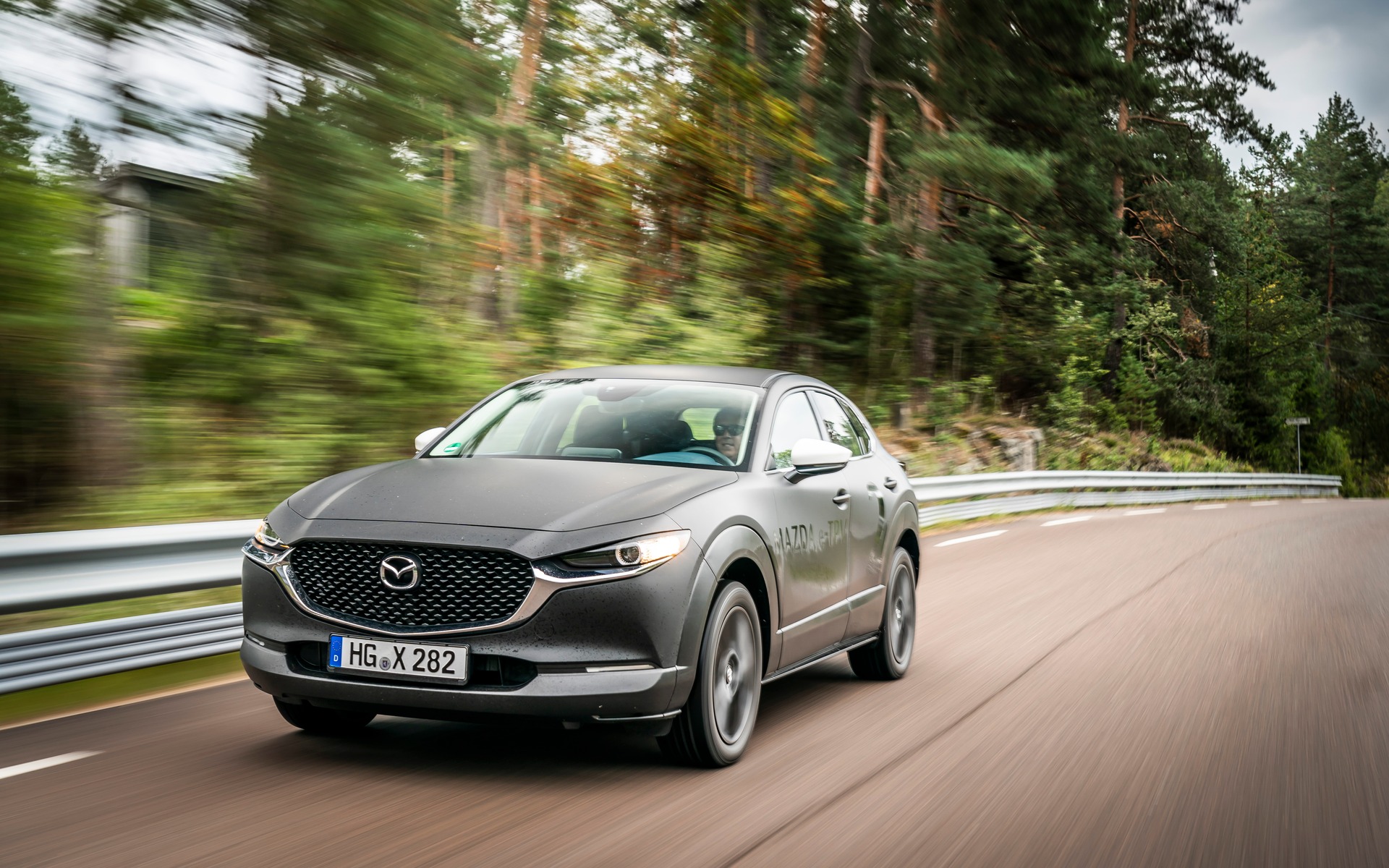 OSLO, Norway–The Car Guide recently visited the EV paradise that is Norway, where more than half of new-car sales are electric, for the opportunity to discover Mazda's new electrification technology and drive an experimental prototype.
In fact, the e-TPV name stands for "Electric Test Prototype Vehicle." This is not the production model Mazda will debut in a world premiere at the Tokyo Auto Show on October 23.
Rather, we're talking about a CX-30 that rides on Mazda's new electric vehicle platform, which consists of a 35.5-kWh battery, an electric motor and eventually a range-extending 600cc rotary engine.
Going Against the Current
Once again, Mazda is not afraid to be bold and innovative, going against the current trend of long-range electric vehicles with high-capacity batteries. One as small as the new Kia Soul EV can be equipped with either a 39.2-kW or 64-kWh battery.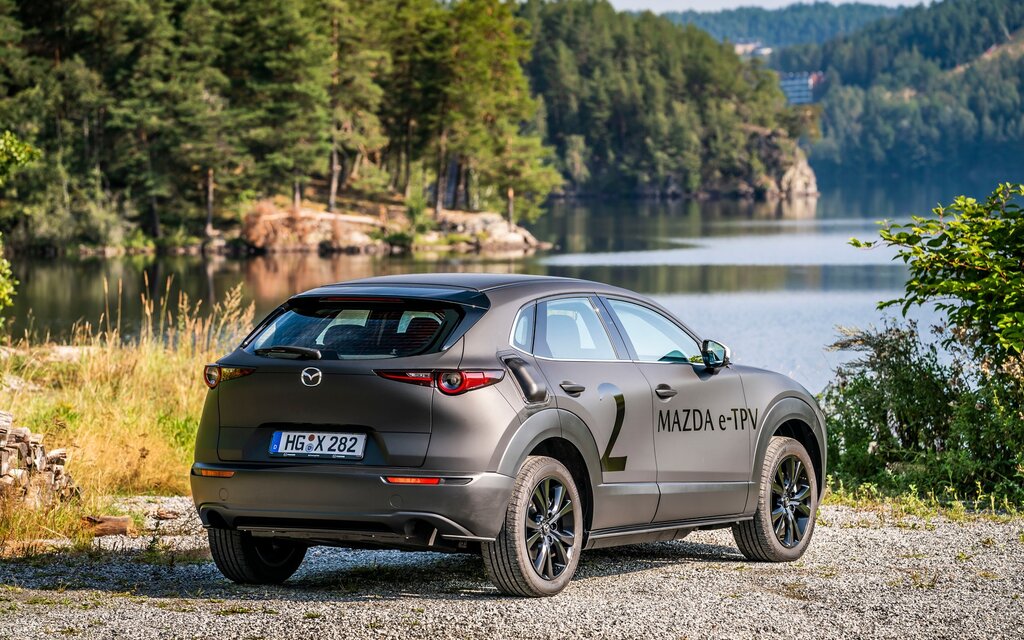 At 35.5 kWh, the upcoming Mazda electric vehicle will only be able to rival the smaller, less powerful version of the Soul, not to mention cars like the Hyundai IONIQ and the standard-range Nissan LEAF. Company reps insist it's enough for the customers they have in mind.
That may be true in Europe or Asia, but in North America people expect more than the 200 kilometres of range Mazda is estimating for its new EV.
A Rotary Enginefor Extended Range
To allow drivers to cover longer distances, Mazda plans to offer a variant equipped with a tiny rotary engine that serves as a range extender. About that, we were told by engineers that it will have a single rotor and no mechanical link with the drive wheels, meaning that propulsion will always be electric.
Displacement is estimated at around 600 cc, but the engine is still under development so that number could change when the final product arrives. With a debut set for Tokyo in just a few weeks, it's safe to assume Mazda has entered the final phase.
The choice of a rotary engine that revs at a constant speed is pretty smart given that it will be used as a range extender. Plus, it can run on gasoline, diesel, liquefied petroleum gas or even hydrogen.
Imagine being able to drive an electric vehicle powered by clean, renewable energy, like hydroelectricity, and equipped with a range extender that uses hydrogen. Now that's what we call a long-range zero-emission vehicle.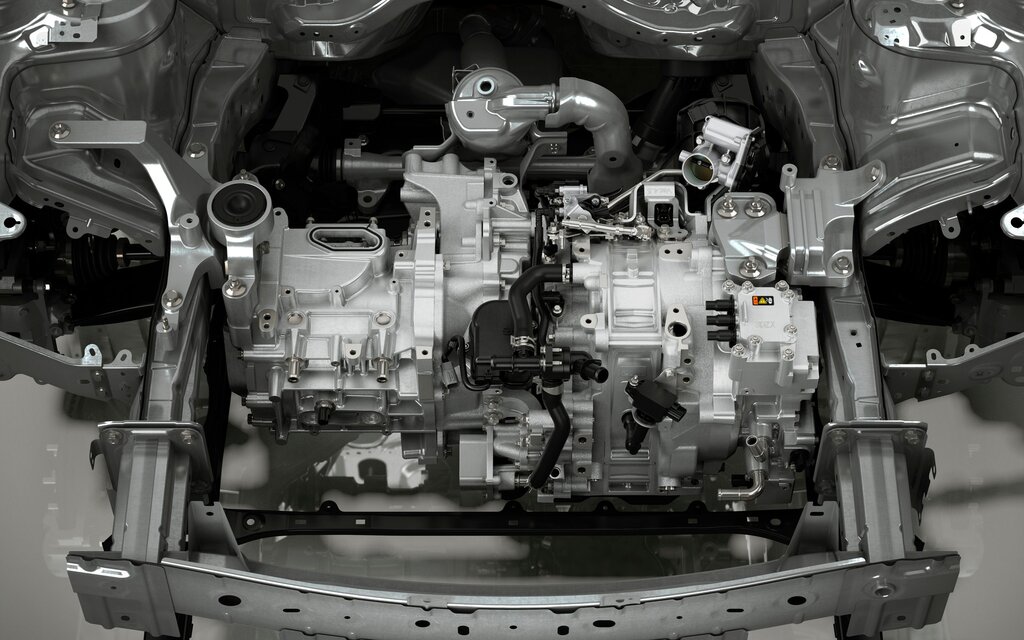 The Most Dynamic EV
As mentioned earlier, we drove a prototype that did not feature the rotary engine, just an electric motor driving the front wheels. I've personally tested almost all the different EV models that were launched over the past several years and, mark my words, this one is the most dynamic in corners.
The fact that this Mazda is electric doesn't change anything about the fun you have with a CX-5, for instance—and the latter is a benchmark for compact SUVs.
140-hp Motor
While cornering performance impresses, the motor leaves a lot to be desired in terms of power (140 hp) and torque (195 lb-ft).
Takeoffs are decent thanks to the instant torque delivery, but merging onto the highway and passing slower cars on byroads demands some planning and patience. A more potent electric motor would certainly be appreciated, especially here in North America.
Mazda engineers created a special sound for their vehicle, one that eerily resembles the exhaust note of a four-cylinder engine with an aftermarket muffler. It's unique yet familiar at the same time, which greatly enhances the driving experience.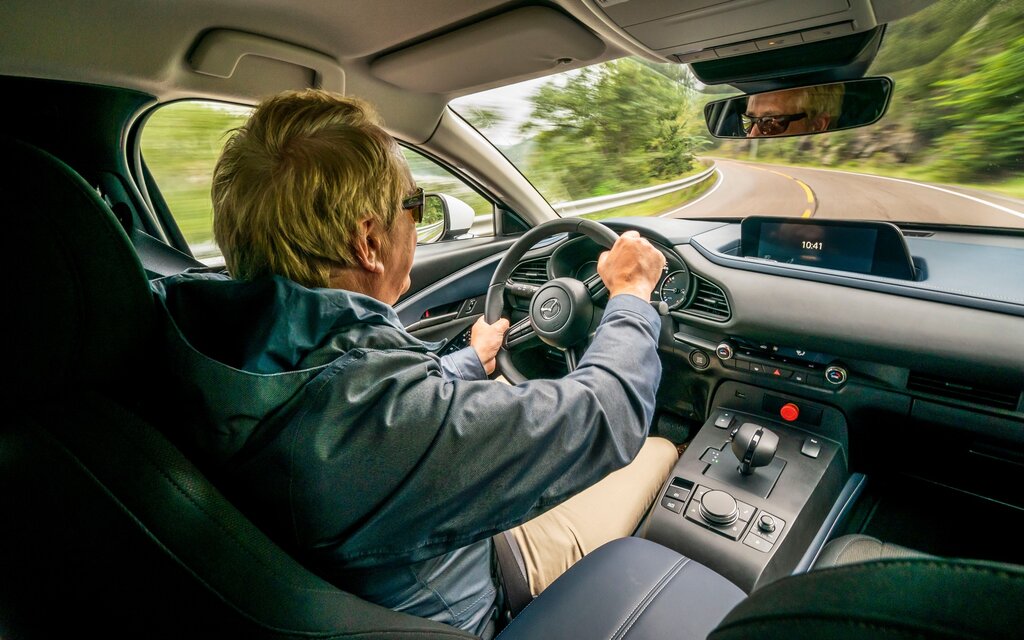 No AWD
Mazda wouldn't reveal which form the production vehicle in Tokyo will take. Will it be a sedan? A hatchback? A crossover? An SUV? What we do know is that Mazda hopes to sell this model starting next year.
The company's first electric vehicle platform is designed for front-wheel-drive applications only, so forget about all-wheel drive. Of course, the executives at Mazda are not blind to the fact that AWD is quite important on our continent, which is why they've added this option to the all-new Mazda3. Maybe a larger electric Mazda will come with AWD—development has already begun.
The Car Guide will attend the world premiere at the Tokyo Auto Show and will bring you all the latest information. It's a date!
Share on Facebook