Mazda MX-30 Becomes the First All-electric Mazda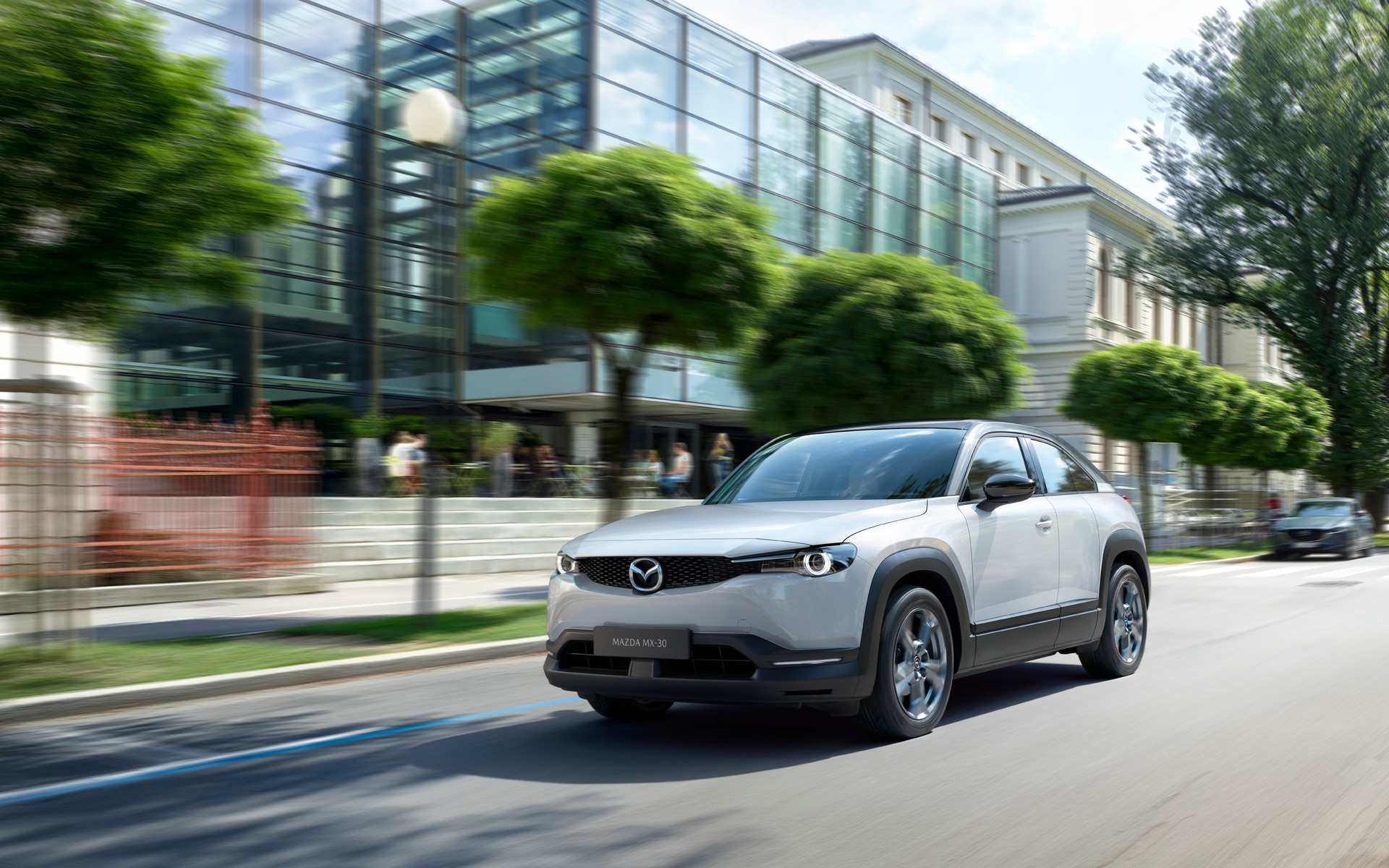 TOKYO, Japan—Mazda has just unveiled the all-new MX-30 at the Tokyo Auto Show in Japan. The brand's first-ever electric car is designed as a coupe-like compact SUV and features a new electric powertrain called "e-Skyactiv."
Embodying the next phase of KODO styling, the MX-30 boasts simple, clean surfaces with contrasting lower body cladding, missing B-pillars and opposing rear doors allowing easy access to the cabin (the front doors open 82 degrees and the rear doors swing in the other direction by as much as 80 degrees).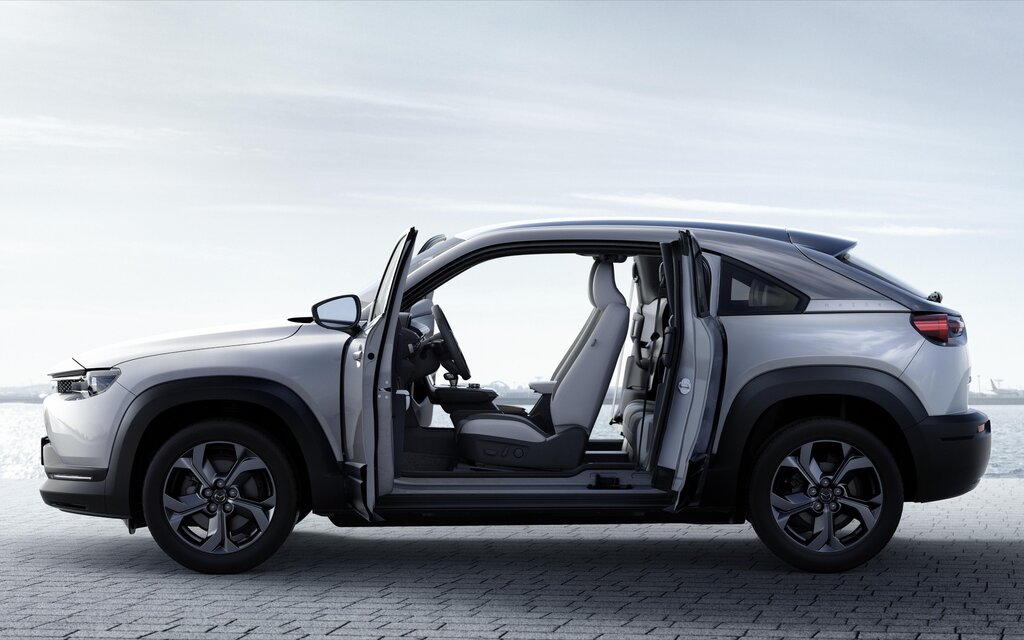 What is e-Skyactiv?
The Mazda MX-30 is powered by an electric motor that drives the front wheels. Output is rated at 105 kilowatts (140 horsepower) and 265 newton-metres of torque (195 pound-feet).
The motor draws energy from a liquid-cooled, 35.5-kWh lithium-ion battery. At a time when other EV manufacturers opt for high-capacity batteries, Mazda chose a smaller pack that requires fewer components to build and still provides about 200 kilometres of range in ideal conditions.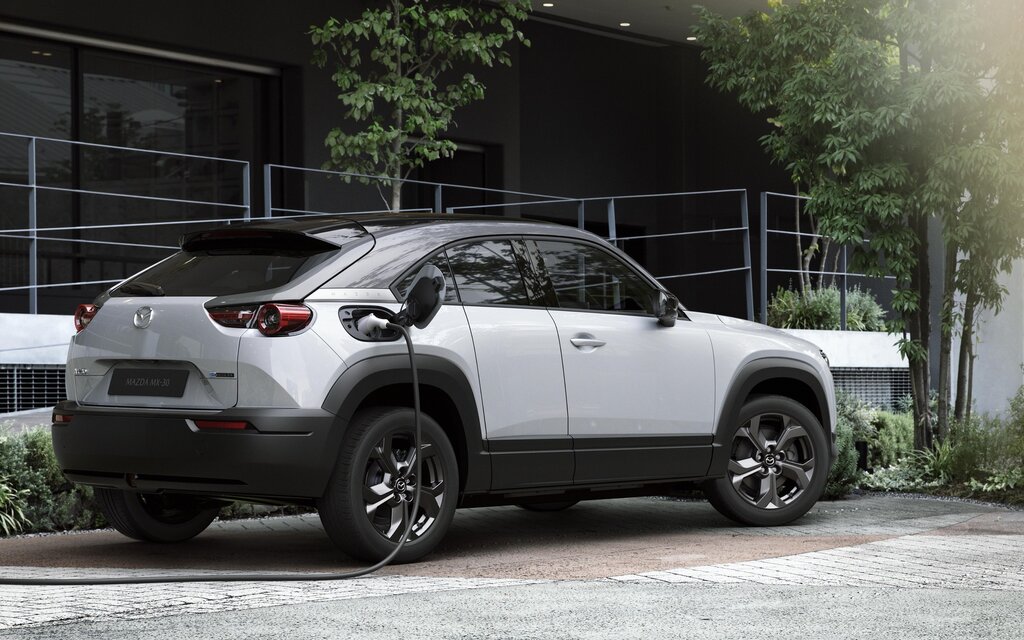 For drivers who want to cover longer distances, Mazda plans to offer a variant of the MX-30 equipped with a rotary engine as a range extender. We expect it to be a single-rotor unit with no mechanical link to the driving wheels—essentially just a generator to charge the battery on the go.
The choice of a steadily revving rotary engine is pretty smart for this application. What's more, it will be able to run on gasoline, diesel, liquefied propane gas or even hydrogen.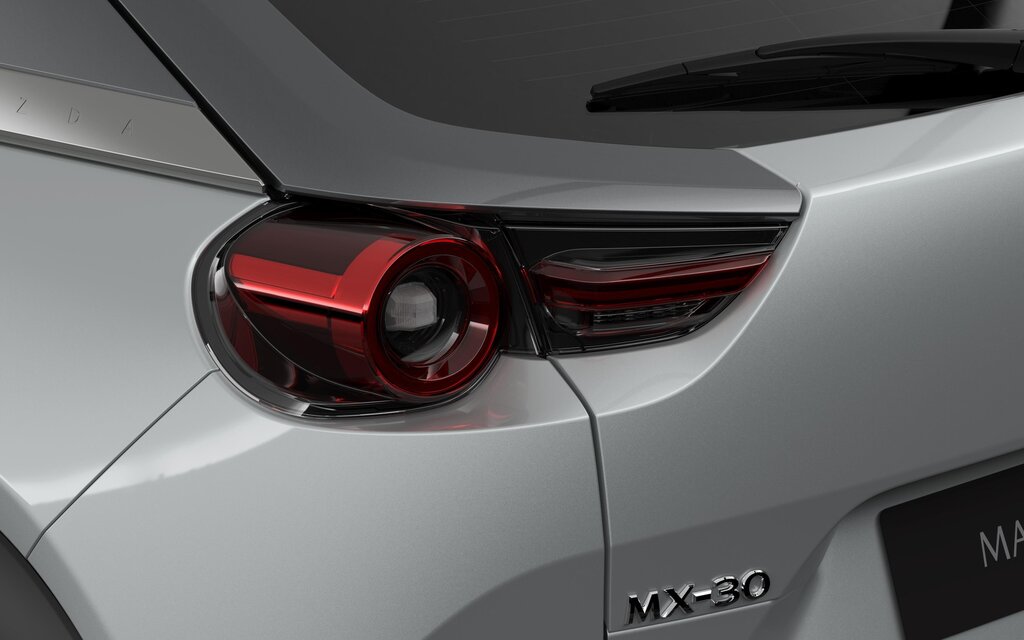 Minimalist, Eco-friendly Interior
When you step inside the Mazda MX-30, the first thing that strikes you is the extremely clean and horizontal layout. Also, there's a floating centre console with a rotary dial to control the colour display perched atop the dashboard. A smaller, touch-sensitive screen is used to adjust the HVAC system and a uniquely shaped gear shifter stands right in front of it.
The rear seats in the MX-30 are designed a bit like a couch. Similar to the front buckets, they're appointed in a special fabric made from recycled plastic bottles. That, combined with cork surfaces wrapped in a protective film, adds a touch of modern flair and sustainability to the interior.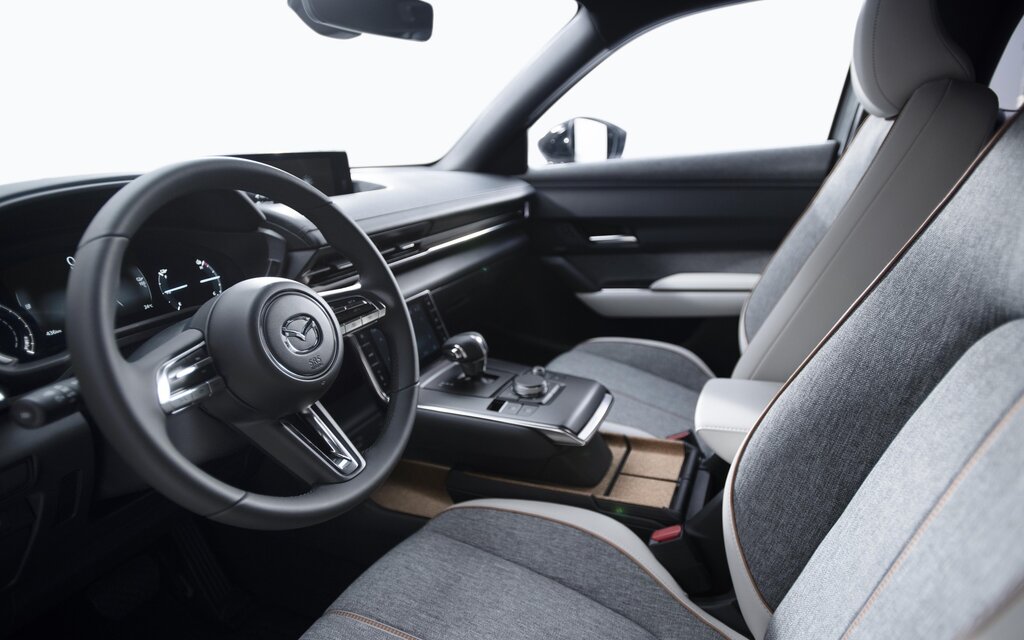 Enhanced Driving Dynamics
A few months ago, we got the opportunity to test drive a prototype in Oslo, Norway. It was based on a CX-30 crossover using Mazda's new electric vehicle platform and the aforementioned e-powertrain.
We were impressed with the car's dynamics, which proved far more entertaining than those of a conventional EV. It felt exactly like we were driving a Mazda CX-5, arguably the benchmark in the compact SUV segment.
Because the MX-30 is smaller, logic tells us it will be just as nimble and fun to drive as the prototype, if not more. Interestingly, Mazda engineers created a special sound for their vehicle, one that eerily resembles the exhaust note of a four-cylinder engine with an aftermarket muffler. It's unique yet familiar at the same time, which greatly enhances the driving experience.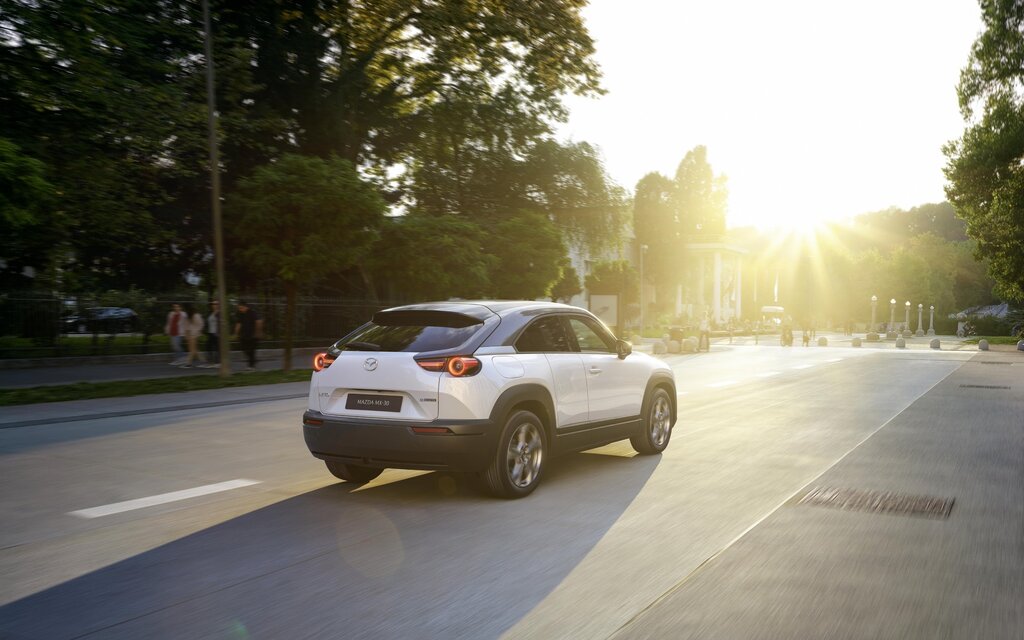 The automaker plans to sell the electric MX-30 from 2020, initially in Europe and later in other markets. All-wheel drive is not available for the time being, but the executives at Mazda are not blind to the fact that AWD is quite important on our continent. After all, they've added this option to the all-new Mazda3.
If not this one, maybe a larger electric Mazda will come with AWD in the future. Development has already begun.
Share on Facebook