Volkswagen Channels Tesla's Boldness for EV Future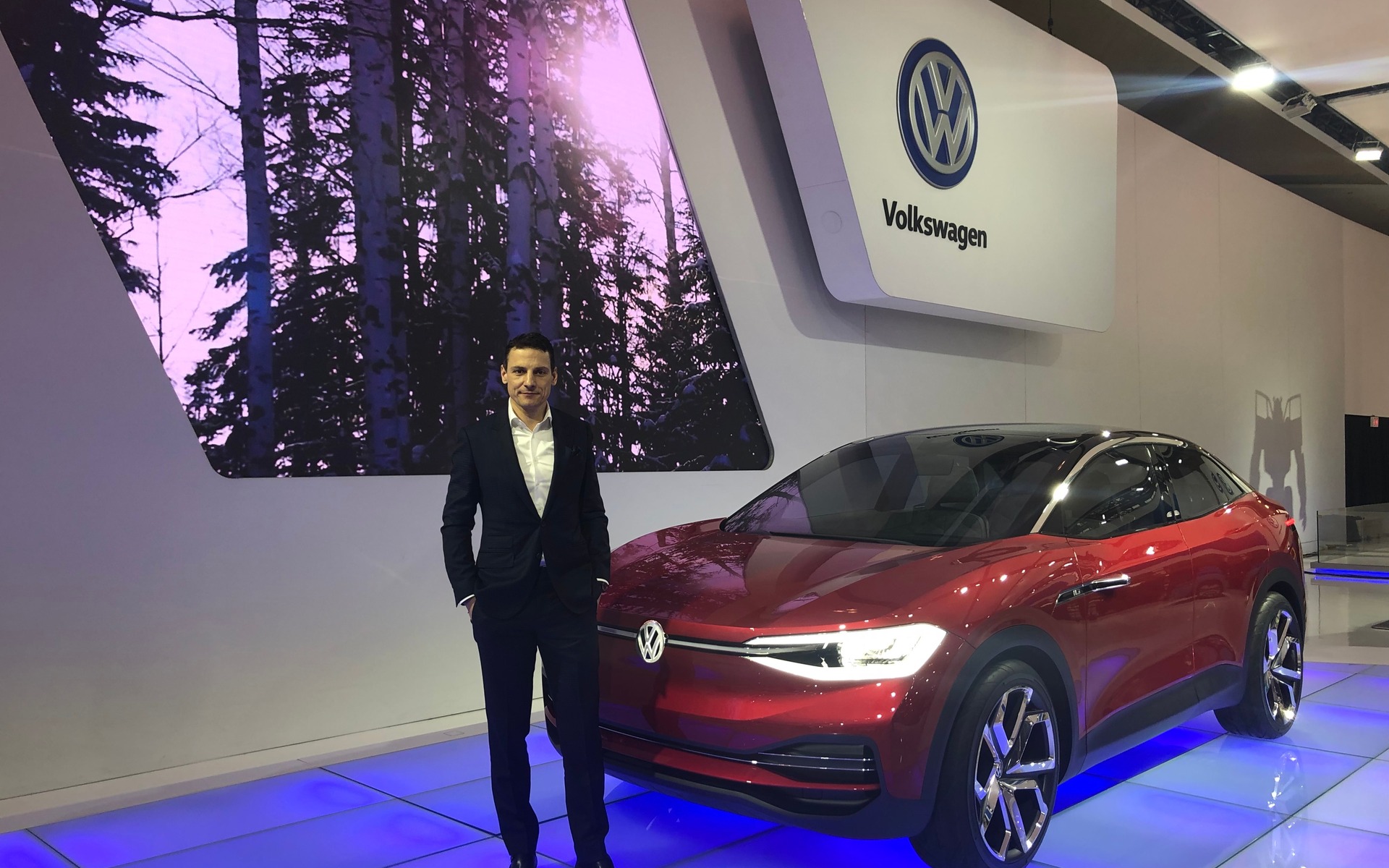 TORONTO, Ontario – Scroll through the Volkswagen Canada website and its model lineup is filled with gas-powered sedans and SUVs. The lone available fully-electric e-Golf and its future I.D. family concepts (VIZZION, CROZZ, BUZZ and I.D.) are found at the bottom of the list.
However, what you see is not what's in store for Volkswagen's vision of the future. According to Volkswagen Group Canada president and CEO Daniel Weissland during its own leadership forum at the Canadian International Auto Show (CIAS) in Toronto, that's soon to take a 180-degree turn.
"It's only a matter of time for electric battery costs to go down; it will be close to 10 years. At that time, we will see a pendulum shift from internal combustion engines over to electric vehicles, creating a break-even point between the two powertrains. From there, electric vehicles will eventually become cheaper to produce."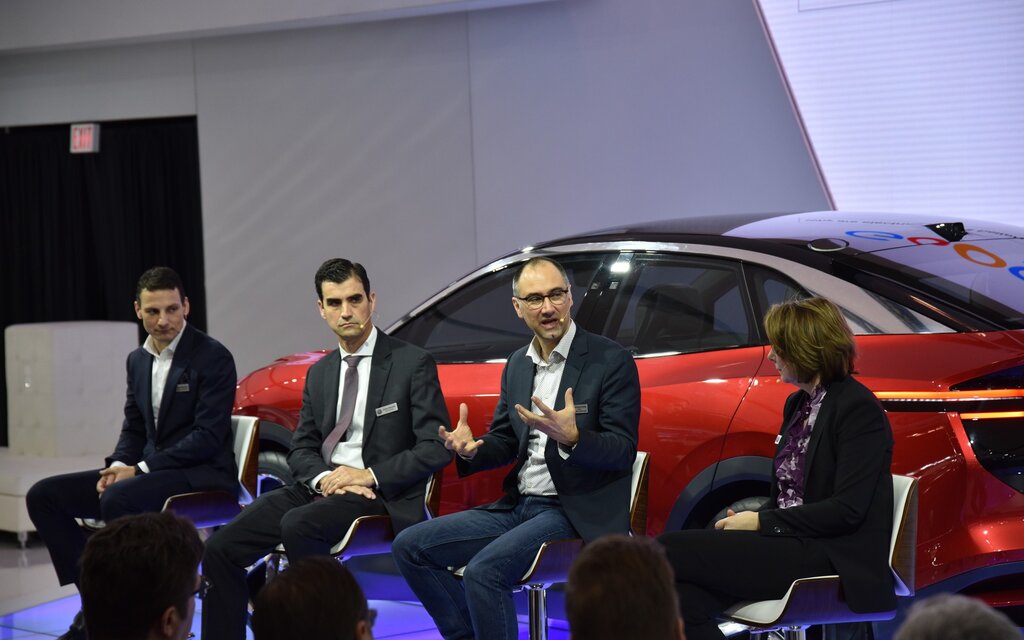 A bold statement by Weissland, but one that the massive German conglomerate stands behind with a global vehicle offensive of 50 electric products to be introduced by 2025 through its modular all-electric MEB platform; 20 per cent of those are expected to come to Canada with the I.D. CROZZ concept (production by 2021) shown off at the event as a glimpse to Volkswagen's' future.
The amount of upcoming product is nothing new for this industry. These five-to-ten-year plans have become more commonplace: Mercedes-Benz showed off the EQC SUV, its first of ten all-electric global products (50 electrified expected) by 2022, Infiniti is to be fully electrified by 2025, BMW will have 25 electrified vehicles by 2025 with close to half being all-electric, and Cadillac has an all-new battery electric architecture and the soon-to-be leading electric vehicle brand of General Motors.
In total, the Volkswagen Group is making a CAD$45-billion investment in the electric vehicle space. It's a lot of money to be doling out for an alternative mobility solution that may in the end not be the adopted practice of the public or financially sustainable.
"Sometimes you have to have leaders that make bold moves and are willing to lose money like Tesla's Elon Musk which are the number one premium brand in California," explains Weissland. "We have to go out of our comfort zones and shake up the industry to drive sustainable mobility."
The large investment and bold rhetoric praising Musk compels attention across various industries; comments that would have been unheard of ten years ago, even five. Financial volatility and shortages have always been a topic of concern surrounding Tesla, and that's something Volkswagen, a much larger player, is tackling through scalability.
"Scale makes all the difference," adds Weissland. "The MEB platform that the I.D. family vehicles are to be built on will be shared throughout the Volkswagen Group for scale and synergy; otherwise it's financially not feasible."
But it takes more than scale and a platform. A fully-electric driving future isn't possible without collaboration. Out of necessity, industry leaders from the private and public sector must come together to formulate city planning and infrastructure that centres around mass mobility and ride sharing; a path that works in contrast to the traditional automotive business model of private car ownership.
"The shift away from private car usage has already begun," explains Yvonne Rene de Cotret, Deloitte Canada's future of mobility co-lead. "The younger generation have shown signs of buying into a shared economy; while the auto sector is reacting to those challenges through various partnerships including ride sharing services."
With traffic congestion at a premium, the ride sharing term isn't reserved just for buses, taxis, and Uber or Lyft. Volkswagen is being proactive through planning various strategies and scenarios with hundreds of companies across the globe.
"We don't see the lessening of cars, the need for mobility is steadily increasing and that form with different types of ownership is simply changing," Weissland explains. "It's important that we partner with certain corporations, as it's impossible these days to do everything ourselves. To move forward, we need to work together and learn from each other."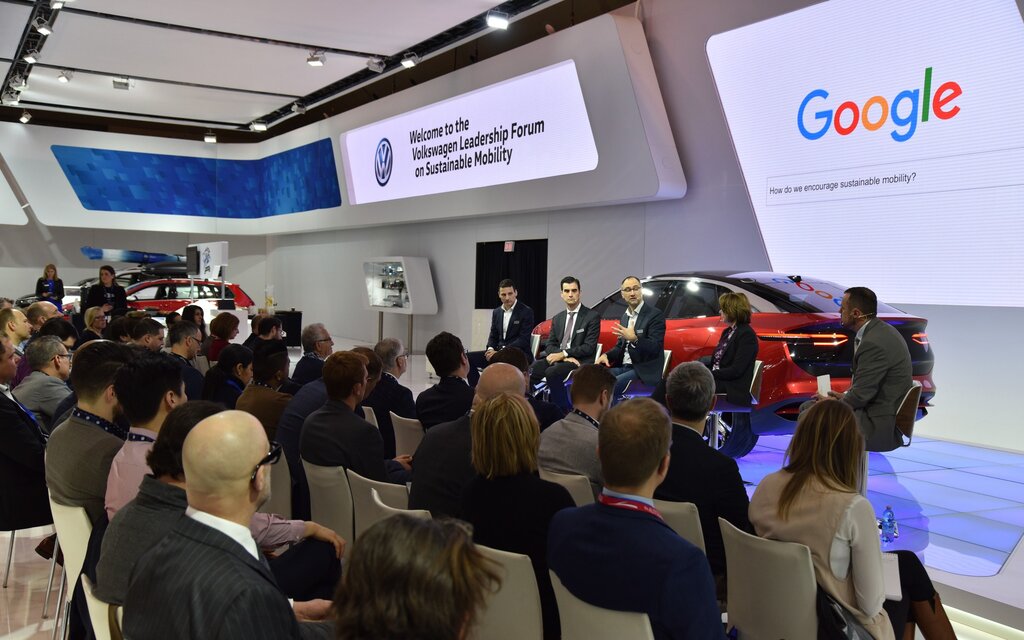 To what extent is the big question, but what's clear from the leadership forum and Volkswagen's aggressive electro-mobility plan is that the days of one automaker or even one industry addressing the terms of future mobility are over.
Alternative powertrains and mobility always bring about more questions than answers, but at least it starts a conversation across various industries and government bodies, providing a chance for the Volkswagen Group to be a part of the solution.
An enormous amount of money is to be spent, and we will have to wait and see whether the German brand, as well as many other automakers, placed the right bets on the future of mobility. Weissland understands the uncertainties, risks and contradictions, but as he says, so similar to Musk, "sometimes you have to invest first to see how it goes, and be flexible enough to act accordingly in the coming years."
Share on Facebook