Porsche 911 Speedster to be Offered in 2019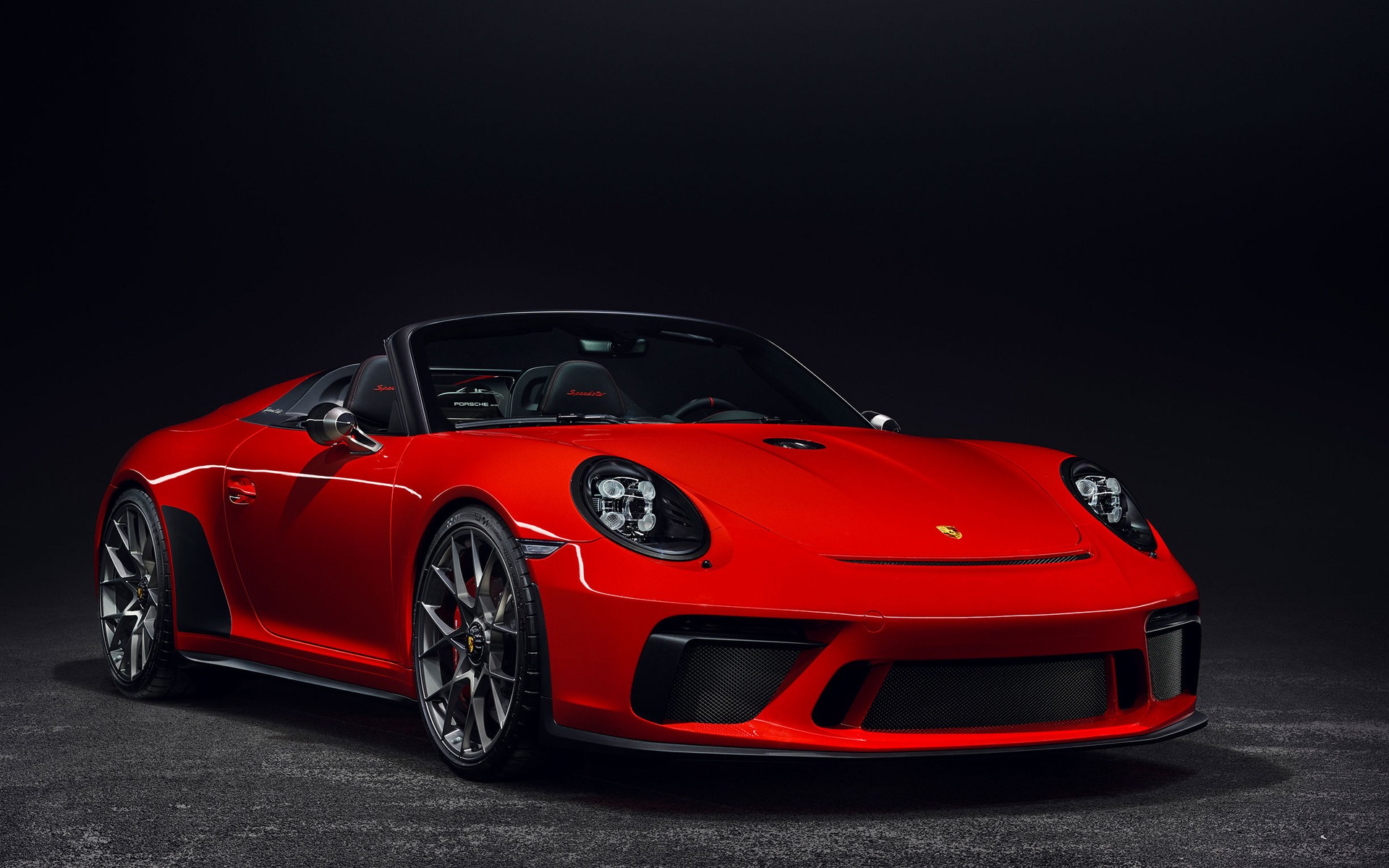 Last June, Porsche celebrated the 70th anniversary of its sports cars by introducing the 911 Speedster Concept, designed to focus above anything else on delivering a pure driving experience. Painted silver and white, it boasted a chopped windshield and shorter side windows along with a double-bubble cover over where the rear section of the cockpit, paying tribute to the Porsche 356 "Number 1" that appeared back in 1948.
At the latest Mondial de l'automobile show in Paris, Porsche presenting a second concept version, this time wearing a Guards Red paint job and sporting a few cosmetic changes compared to the car unveiled last summer. This one pays homage to the 911 Speedster sold in 1988.
Unsurprisingly, Porsche has announced that a production version of the 911 Speedster will be offered—in limited quantities—in 2019. It will be based on the 991-generation 911, and will be the first car available with the company's new Heritage Design packages, which provide "an even higher degree of personalization for the 911."
To create the two concept vehicles, the automaker used the body of a 911 Carrera 4 Cabriolet, but the chassis of a 911 GT3. However, the fenders, the front trunklid and the engine cover are made from carbon fibre composite, while the tailpipes are made from titanium. "The same goes for the centrepiece of the limited special edition," says Porsche, which basically means the production car will boast a 500-horsepower, naturally aspirated 4.0-litre flat-six engine—that redlines at 9000 rpm—and a six-speed manual gearbox. The company actually said "more than 500 hp," so we'll see what the final figure is.
Only 1948 units (get it?) of the 2019 911 Speedster will be built for worldwide consumption.
Share on Facebook