70 years of Porsche Sports Cars, and the Future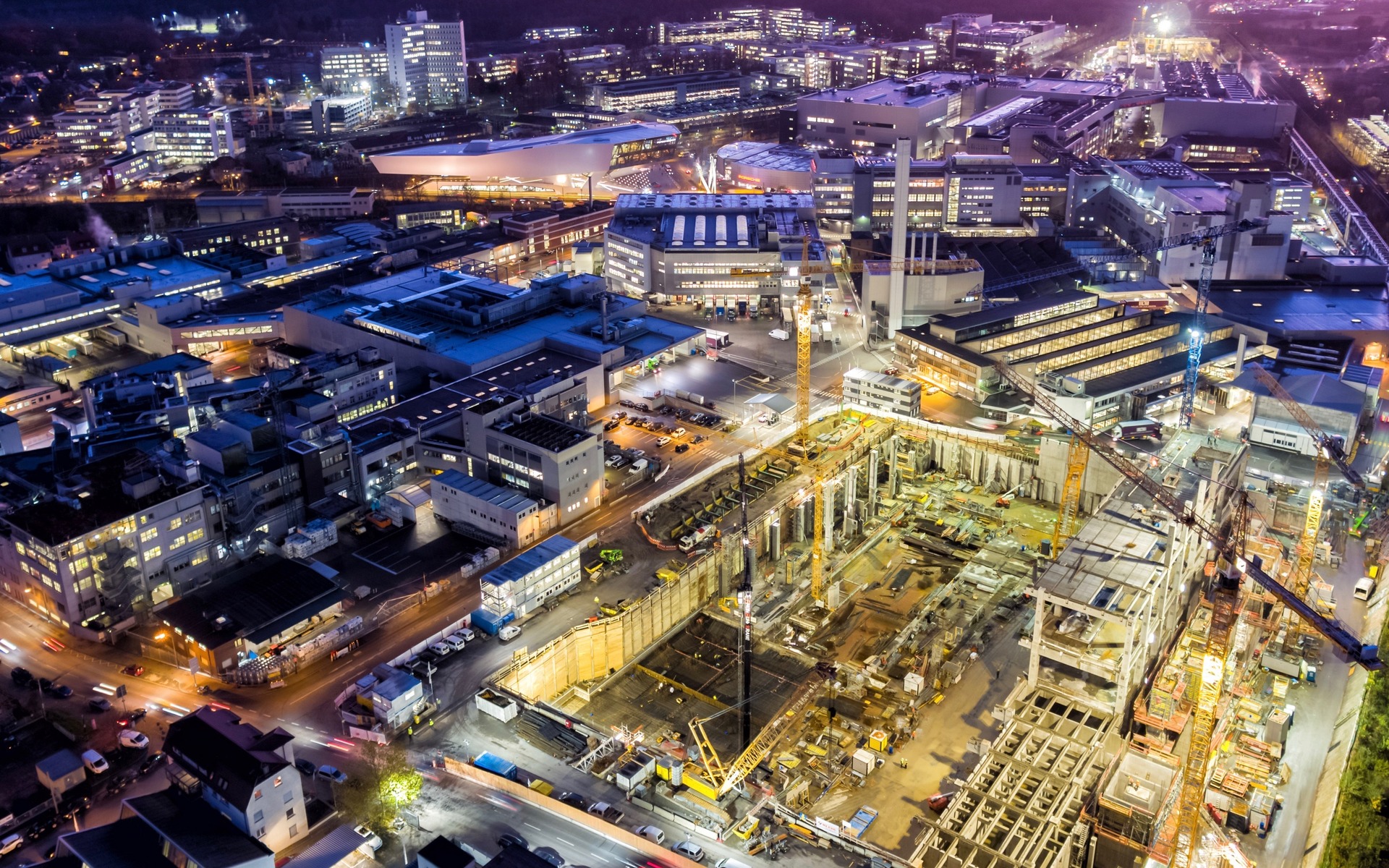 Celebrating Porsche's 70th year of building sports cars seems odd? Why 70? And not 75? There are many reasons floating about as to why, but I think the most obvious is that within two years from now, Porsche will have transformed into something more than just a high-end, high-performance luxury performance car manufacturer. And let's face it, nobody has a huge party when you turn 72.
The transformation is already occurring and is directly linked to one of the most talked-about series of concepts from the last few years: Porsche's Mission E. In order to build this new car, that we now know will be called the Taycan, Porsche is doing and has done the seemingly impossible. In their own little corner of Stuttgart, in Zuffenhausen to be more specific, Porsche is investing 700 million Euros to tear down older buildings, purchase land and design a new facility to build their electric car of the future.
This excessively complex undertaking is being elaborated in some very tight quarters, while new Porsche sports cars are being assembled right alongside. In fact, the company's production of 718s and 911s has never been stronger—volume has grown 100% in the last seven years.
Out of a total of more than 30 construction projects, five large ones are directly related to the production of the Taycan: body shop, paint shop, assembly area, near 900-metre conveyor bridge and expansion of the new engine plant. This is an enormous undertaking.
The Taycan is Porsche's future; however, do not believe for a moment that the 911 will be left for dead. Ferry Porsche said himself that "The last car ever to be built will be a sports car." And if Porsche has anything to do with this, that car will be a 911. What's incredible about the Taycan and the brand's future is that all are invested, namely the employees.
These colleagues, or extended members of the family, are investing in the company by "loaning" 0.25% of every rate increase up to 2025 into a pot to partake in the next generation of Porsche. Only in 2026 will salaries be adjusted as if the pro-rata non-transfer of wage increases had never happened. This is unheard of. They have such faith in the company, as does the city of Stuttgart.
Only 48 months will have elapsed from the time the concept was revealed in Frankfurt to the start of production, expected sometime in late 2019. This is history in the making.
All of this coincides with the 70th anniversary of the sports car at Porsche. In true Porsche fashion, the cars were at the center of it all. On the day of the celebrations, we were offered the opportunity to drive a number of vintage and brand new RS cars.
My day started with the 2018 911 GT2 RS. This car is the fastest, most powerful 911 ever. Its 700-horsepower, twin-turbo engine and seven-speed PDK transmission are tuned for maximum forward thrust. Power delivery is immediate as I discovered first-hand when we merged onto a section of the Autobahn. Sprinting from 70 km/h to over 210 km/h happened so quickly, I think I went back in time…
The vintage cars came next where I got to take a Raspberry 1993 964 Carrera RS for a spin. This 911's 260 horsepower required a firm hand to the keep the car on the straight and narrow. The bakes were impressive as was the handling. From there, I jumped into a 1973 911 Carrera 2.7 RS. This is the car that reintroduced the Carrera name and ignited a fire that still burns to this day. Nearly as quick as the Carrera RS despite only having only 210 horsepower, I was amazed by the car's overall refinement and driveability.
The day ended with one of my favourite modern Porsches: a 2011 997 GT3 RS. What makes this car so amazing is that its 450 horsepower are fully exploitable. The level of grip, handling and feedback from the controls always puts the drive in absolute control.
Porsche's learned a great deal from its past mistakes and as they go forward without fear, they will continue to build cars that people want to buy. Ferry could not find quite the car he dreamed of, so he decided to build one himself. In the process, he did us all a favour as all we need to do now is head to the dealership and place an order.
Share on Facebook