Jaguar Art of Performance Tour: Discovering the Brand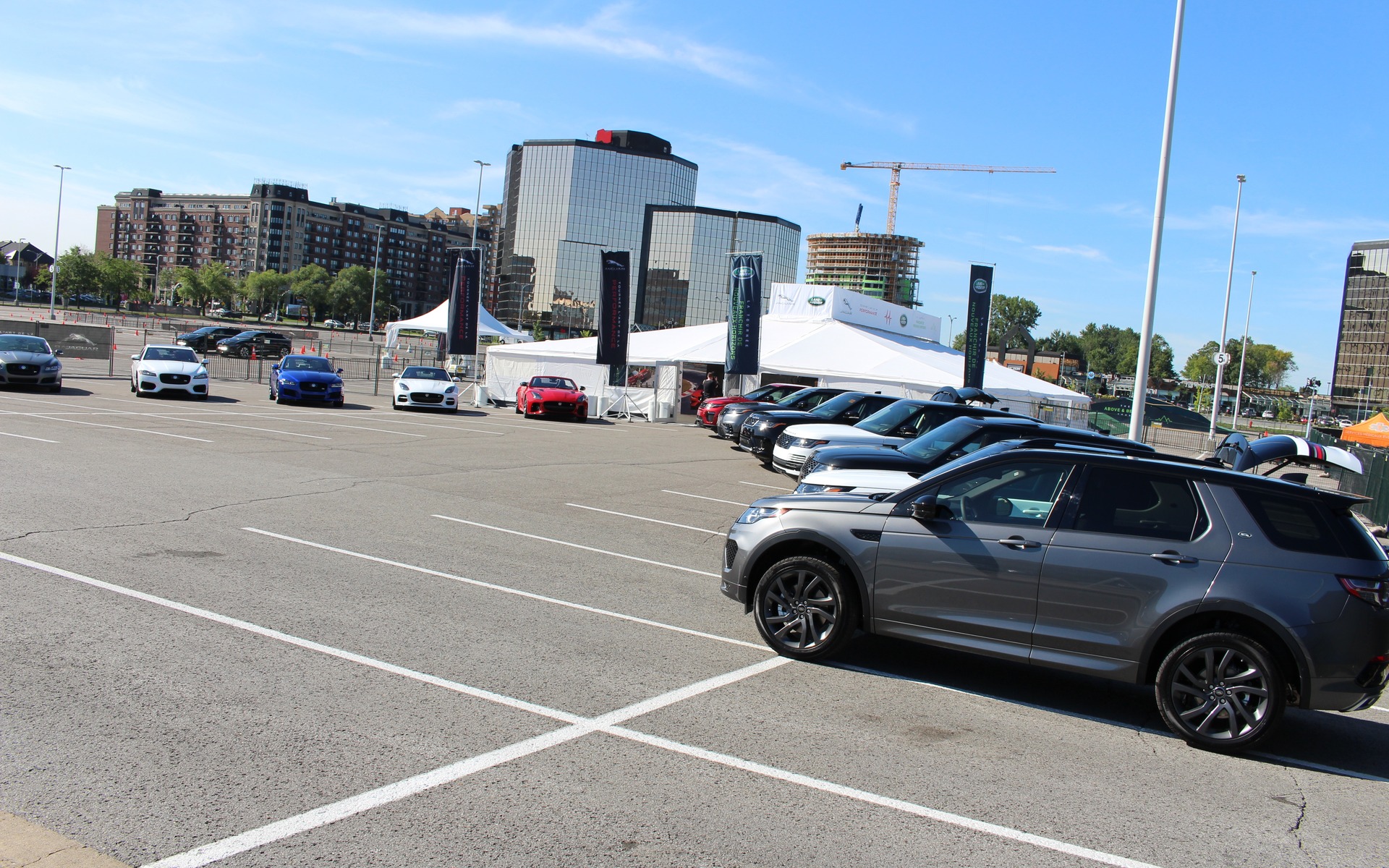 Every year, British manufacturer Jaguar Land Rover organises a cross-Canada tour called the Art of Performance Tour, held in various cities that allow consumers to discover some of the highlights both brands have to offer.
Those interested in getting a little free seat time in one of the automaker's vehicles can sign up through the Art of Performance Tour page on Jaguar's Canadian website. This year, the fully electric, 2019 Jaguar I-PACE is making its debut, which can be driven through a closed circuit. While we attended the event, everyone who sat behind the wheel of this new Tesla fighter was amazed at its performance at take-off. The course obviously won't allow people to fully exploit the I-PACE's potential, but it gives a glimpse of what to expect, and for many people, it's the first time they get to drive an EV.
Participants will also get to ride shotgun in a Land Rover Discovery and Range Rover Sport, while a driving instructor shows off the SUVs' off-road capabilities over a couple of obstacles. This portion is part of Land Rover's Above and Beyond Tour, and is a reminder that there's a Land Rover Experience Centre right here in Canada—Montebello, Quebec, to be precise—where people can sign up and hone their off-road driving skills for a few hours, a half-day or a full day.
The last portion of the event is a closed course with what the company calls "intelligent cones" or checkpoints that randomly flash green one at a time. The participant dashes around the course trying to pass through the flashing checkpoints, and accumulates a score based on distance and centering the nose of the car between the intelligent cones. Some people sailed through the course with poise, others were trying to go as fast as they could, which also meant a lot of braking and sharp steering inputs—which don't necessarily amount to a faster overall time. In the end, everybody enjoys the challenge, especially since it's performed behind the helm of a 2018 Jaguar F-TYPE coupe.
After stops in Halifax and Montreal, the Jaguar Art of Performance Tour as well as the Land Rover Above and Beyond Tour will be heading crossing the country through the end of October, with events in Quebec City, Ottawa, Toronto, Winnipeg, Edmonton, Kelowna and Vancouver.
Share on Facebook