2019 Jaguar I-PACE: We're Going to Drive it!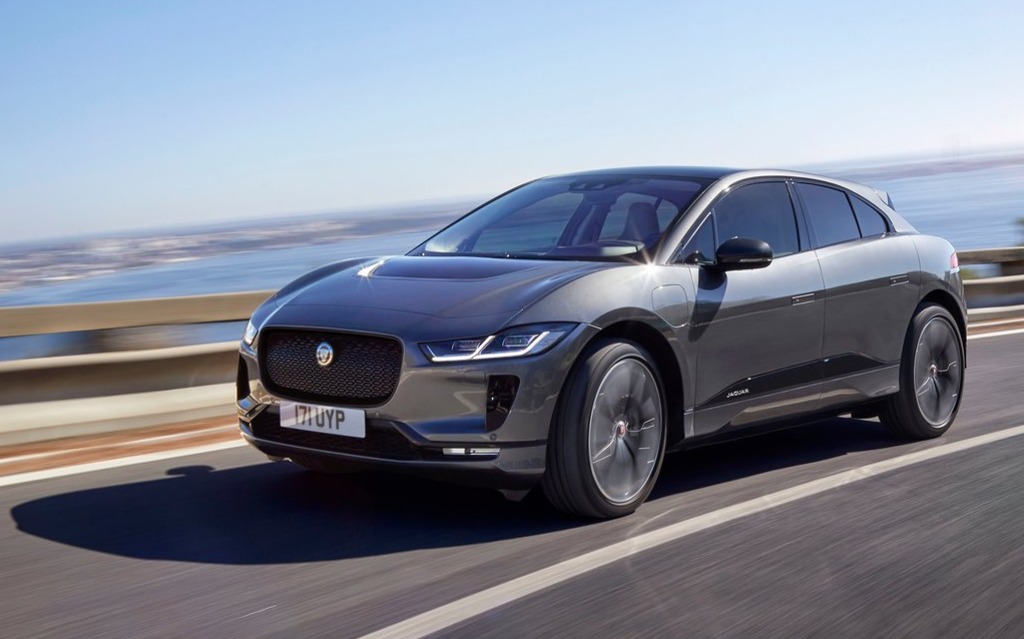 The EV war is upon us. This year, consumers will witness a mobility revolution as carmakers fight to deliver a fully electric automobile offering a driving range similar to that of a gasoline-powered one. After Tesla and Hyundai, it's Jaguar's turn to sell an all-electric utility vehicle. It's called the I-PACE, and we'll be in Portugal to drive it for its global launch.
Tesla in its crosshairs
Jaguar doesn't hide the fact that the I-PACE is targeted directly at Tesla products, especially the Model X, but also the Model S and Model 3 since its dimensions compare more to a compact hatchback rather than a midsize SUV.
Available for sale in our market this fall, the Jaguar I-PACE inherits from the carmaker's development in Fomula E and features a 90-kWh battery capable of powering two electric motors. Total power output is rated at 394 horsepower and 512 lb.-ft. of torque. While not as quick as Elon Musk's ludicrous cars, the I-PACE's 4.5-second 0-100 km/h time is still not negligible. Jaguar claims a range of 384 km, with all-wheel drive being standard.
The carmaker also promises that once connected to a 100-kW fast-charging station, the I-PACE's batteries can be juiced up to 80% capacity in only 40 minutes, and that regenerative braking will generate up to 0.4 g of deceleration without applying the physical brakes.
But where the I-PACE truly distinguishes itself is in the styling department. Coming straight out of Ian Callum's creative mind, the SUV boasts a modern, sporty and unique demeanor in tune with the rest of the Jaguar Land Rover lineup, all while offering the latest driving aid technology and connectivity features.
We are very eager to drive this revolutionary vehicle which is, according to us, one of the most important ones this year. Stay tuned for our first drive report live from Portugal.
Share on Facebook