This New Nissan Altima Design Sketch Has us Pretty Excited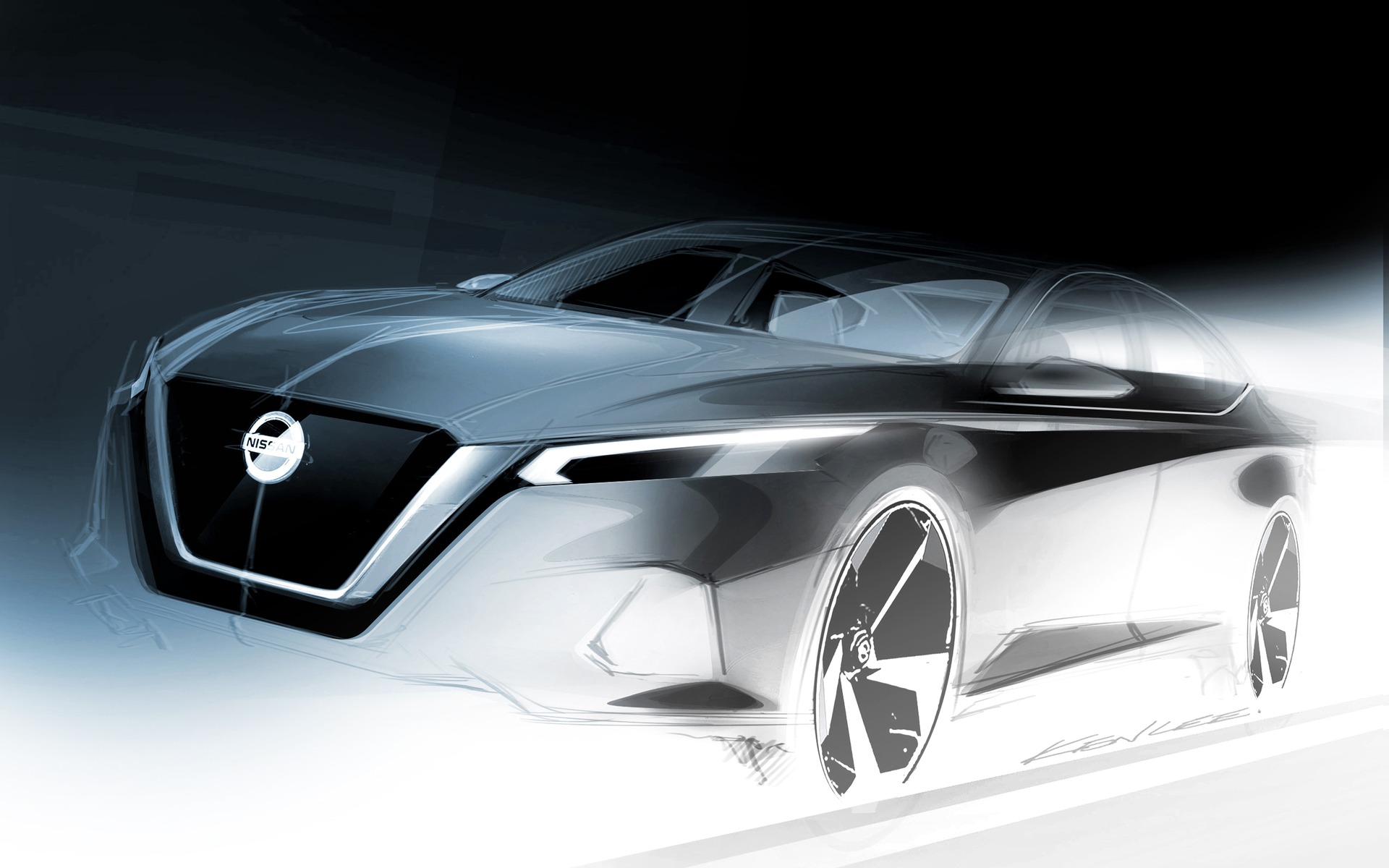 The Car Guide will attend the 2018 New York International Auto Show's media days (March 28-29) and one of the new products we're looking forward to seeing in the flesh—well, metal—is the sixth generation of the Nissan Altima, which will make its global debut as a 2019 model.
Yes, we know it's just a midsize sedan, but from the official design sketch released by the automaker, there is reason to be excited, for sure. The exterior look is bold and very expressive, hinting at the future of Nissan's sedan design language. In fact, we'll see an evolution of the fantastic Nissan Vmotion 2.0 Concept that captured everyone's attention in Detroit last year. If you thought the latest Maxima was daring, you could be even more impressed by the redesigned Altima.
Of course, the car will feature Nissan's ProPILOT Assist technology and many other "Intelligent Mobility" features. The company seemingly wants to make a loud statement and stand out from the more popular midsize sedans out there, like the Accord and Camry. Will sales improve as a result? It will be a tough battle once again.
One thing is certain, though: We can't wait for the big reveal!
Share on Facebook