Nissan Altima-te AWD: Just Because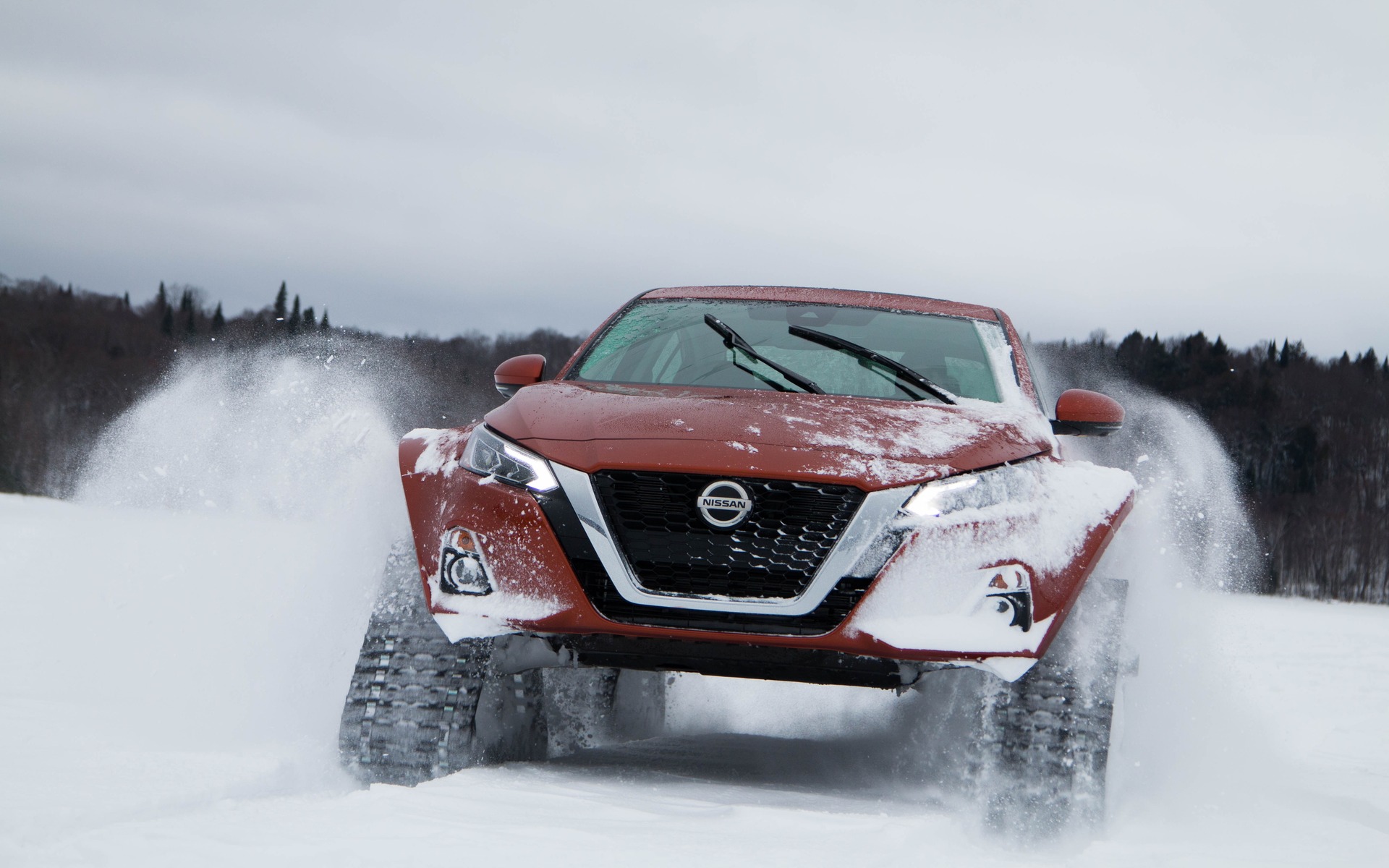 Why would a company like Nissan spend thousands of dollars to transform an ordinary sedan into a snow-busting, track-equipped vehicle that will never go on sale? The better question might be: why not?
In order to promote its brand new all-wheel-drive Altima, Nissan Canada came up with a unique idea and called on Quebec-based Motorsports in Action to make it a reality.
The result is pretty spectacular. The one-of-a-kind Nissan Altima-te AWD rides on heavy-duty tracks that are 30 inches tall and 15 inches wide—the sort of weapon that can take you just about anywhere.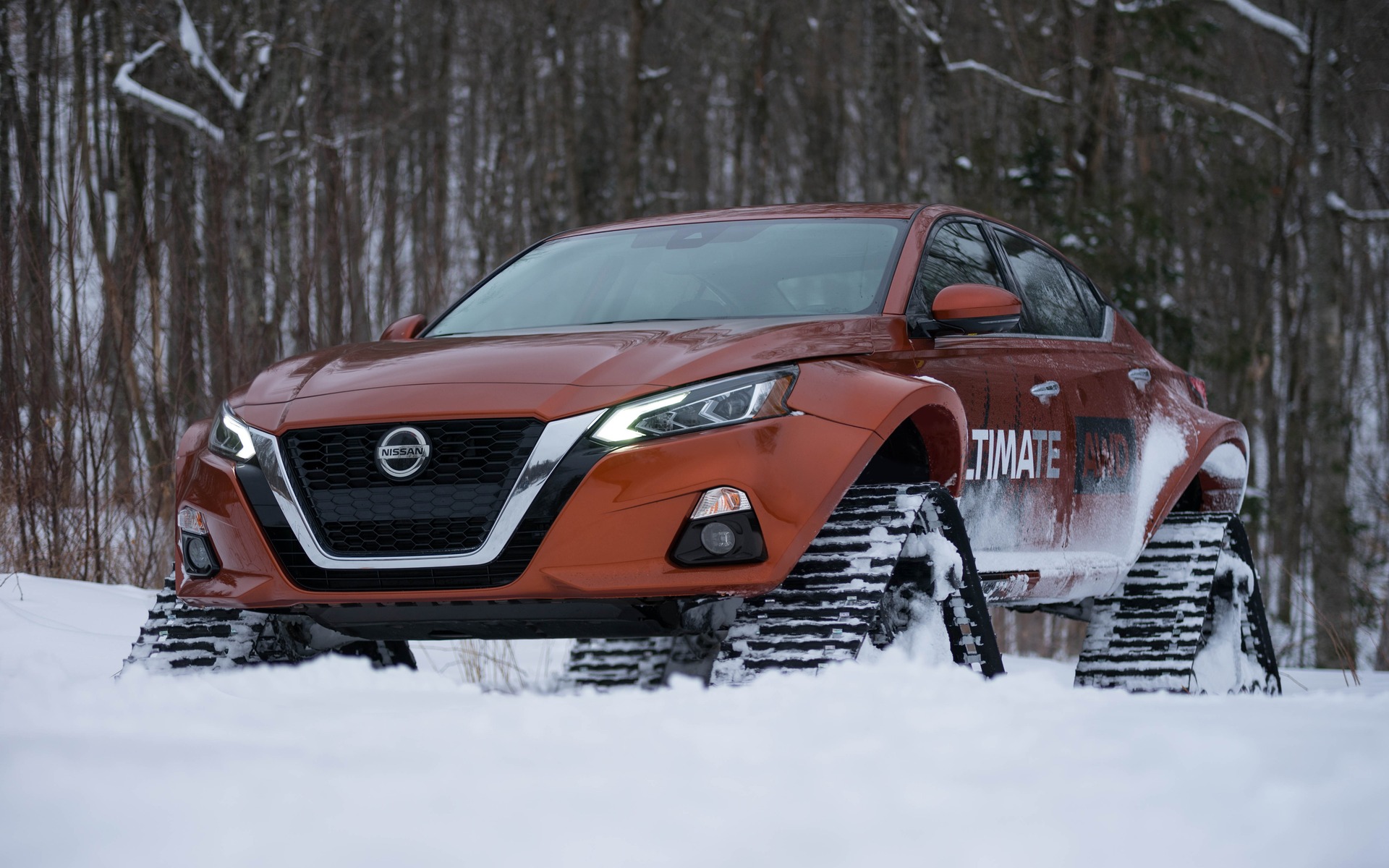 The team at The Car Guide was recently invited to test drive the car on the snow-covered trails around Notre-Dame-de-la-Merci, in the Laurentides region of Quebec.
Surprisingly Civilized
While the tracks significantly improve handling in the snow, they make the cabin extremely noisy. But considering its radical conversion, the Nissan Altima-te AWD proves surprisingly comfortable. The suspension does an excellent job and vibrations through the steering wheel are almost completely neutralized.
Of course, you don't drive this thing like any other Altima. You have to go easy on the throttle and the steering wheel. The machine works like a charm in deep snow… but it must be quite another story on dry pavement!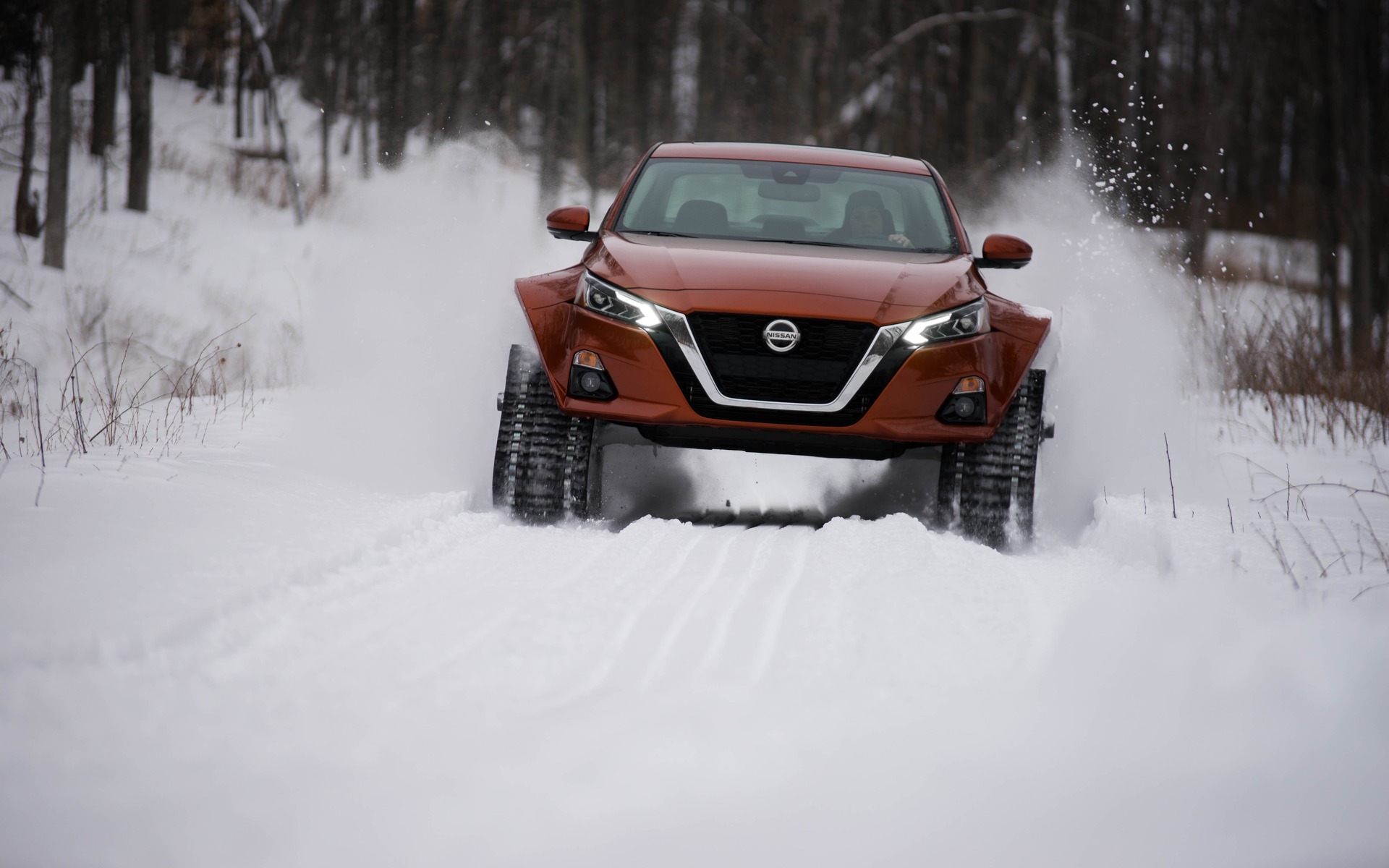 Fortunately for us, the trails were covered in a generous layer of white powder. We had a blast pushing the Altima-te AWD around, and the fact that it was proudly modified by a local company seemingly made the experience more pleasant. We would have loved to go even faster in the snow, as Motorsports in Action boss Carl Hermez told us it's possible to reach speeds of about 100 km/h. Hopefully next time!
A complex endeavour
The modifications that were made to the Nissan Altima go well beyond the tracks. In order to make room for them in place of the wheels, Motorsports in Action had to lift the body and revise suspension geometry. Furthermore, the front and rear fenders were given a seven-inch extension for a more aggressive look.
All in all, the Altima-te AWD is an impressive ride that joins other winter vehicles from Nissan, such as the 370Zki and Rogue Warrior.
Share on Facebook